3 Ways to Find Someone's Tinder Profile By Their Real Name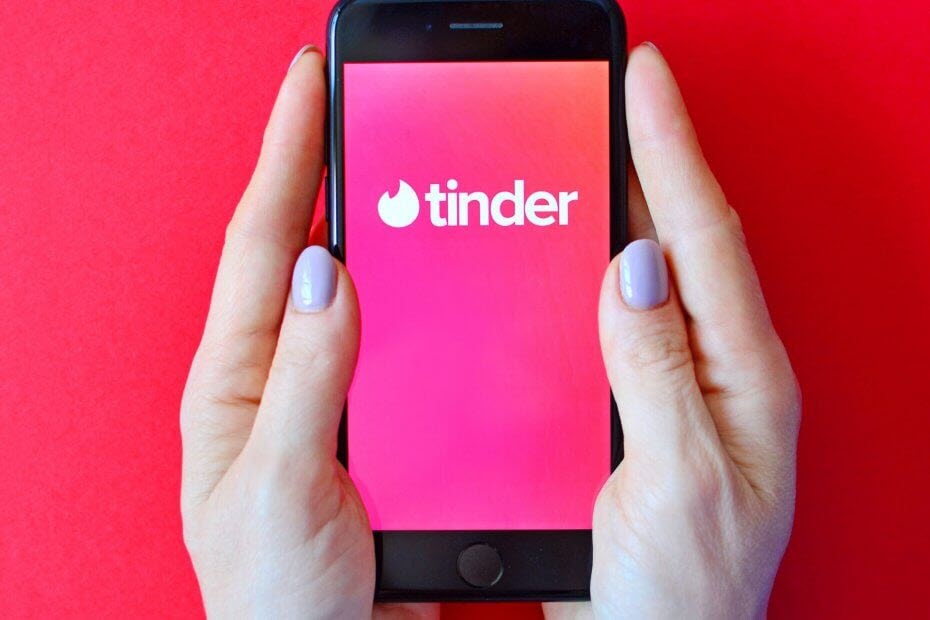 Dating Profile Search
Enter Name, Find Hidden Dating Profiles Instantly. Social Catfish
Search Now
Tinder Profile Finder
Enter a name to find the person's Tinder profile
In the past few years we saw a boom in hookup apps: Bumble, OkCupid, POF… But Tinder, the #1 dating app with the largest user base, is still the first choice young singles turn to. So whether you're looking for someone you met/dated before, or you suspect if your other half is secretly seeing someone, finding their Tinder profiles would definitely be a good start.
Unlike Instagram, dating profiles are not something you can ask directly, and it seems you can't easily search Tinder with someone's name just like Facebook. But don't worry — you can still do a Tinder search with some third party websites, even when all you got is just a name.
Method 1: Search Google with the Tinder URL
Officially, Tinder doesn't allow you to find people in the app, saying that you can only search people in your match list.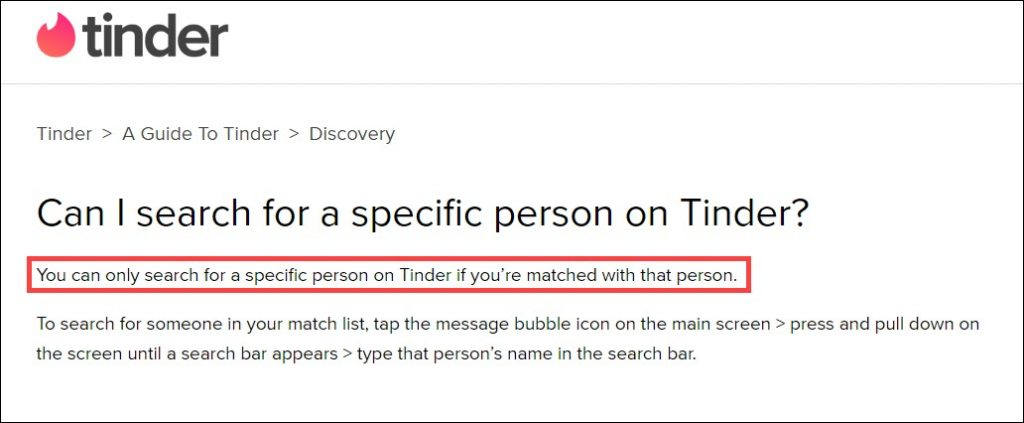 But there's actually a little known trick that allows you to search Tinder with a name or username, and you can do that even without an account.
Here's how:
Open the Google search page.
In the search box, first type site:tinder.com. This will limit the search results to Tinder profiles. Next, type that person's first/last name. (In my case it's Marcus.) Hit Enter when you're ready to search.

You'll see multiple Tinder profiles related to the name you searched. First you can check the usernames and see if you can spot anything familiar. You can also click to view all profile pictures.

Be advised that one Tinder account can have multiple profile pictures. So once you click a profile in the search results, use the arrow button on the image to see if that's the person you're looking for.

If you have no luck in Google, take a look at the next method.
Method 2: Use a social media search engine
Many social media search tools can find someone's dating profiles with as little as the person's first and last name. If you don't have the time to swipe through thousands of Tinder profiles in your region, you can use the following websites to find that person in seconds.
1. Tinder Profile Finder
The easiest and most efficient way to find someone on Tinder is to search their real name right here. It'll give you a report containing all the available dating profiles & photos of that person:
2. Social Catfish
Curious about how active a person is on dating apps? Social Catfish may just help you scratch that itch. Starting out as a dating investigation service, Social Catfish gains its fame from a powerful dating profile search and verifying online identities. It is a powerful social media finder that allows you to find a specific person on Tinder with just a name.
Go to Social Catfish.
Enter the full name of that person and click Search.

Wait a few seconds for Social Catfish to search the database. Once it hits a match, you can receive a detailed report of the person you searched for, which may include photos and profiles on dozens of dating apps.

Currently there're only a few search engines that support dating profile search, and Social Catfish is one of the best.
3. TruthFinder
TruthFinder is a long standing brand that offers a powerful social media search. With millions of records scoured from 50+ social networks, TruthFinder makes it possible to trace almost anyone's digital footprints. By searching with the real name, you may see photos, contact info and all the social & dating profiles associated with the person.
Step 1: Go to the TruthFinder search page.
Step 2: Enter the person's name and click Search.
Step 3: Wait for TruthFinder to search the database. Once it locates match, it'll generate a report containing all the available photos and 50+ social media profiles associated with the person.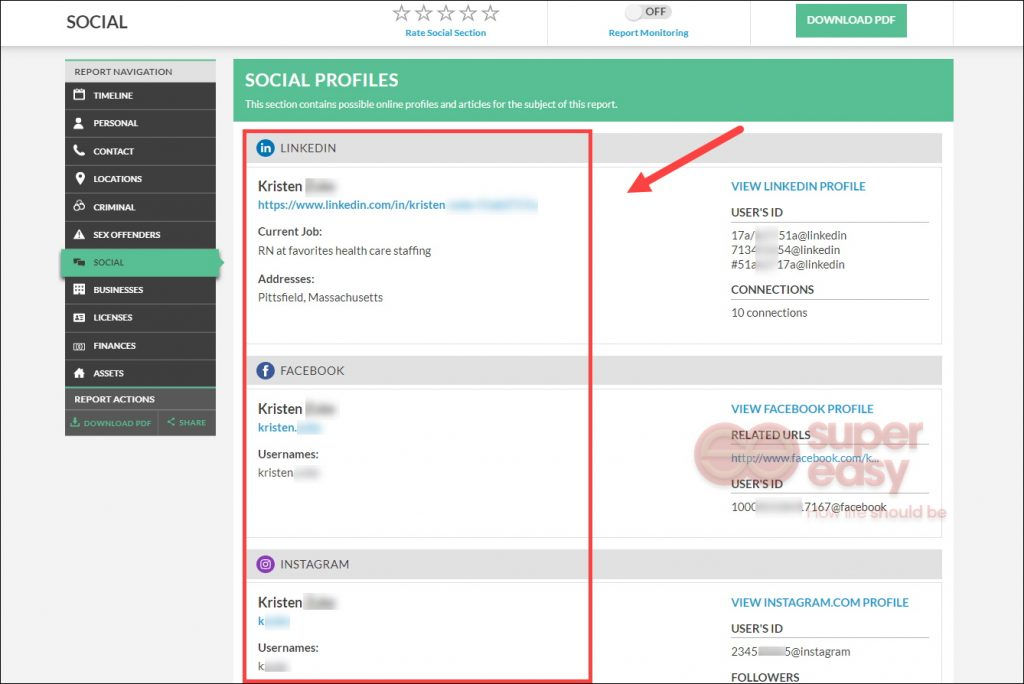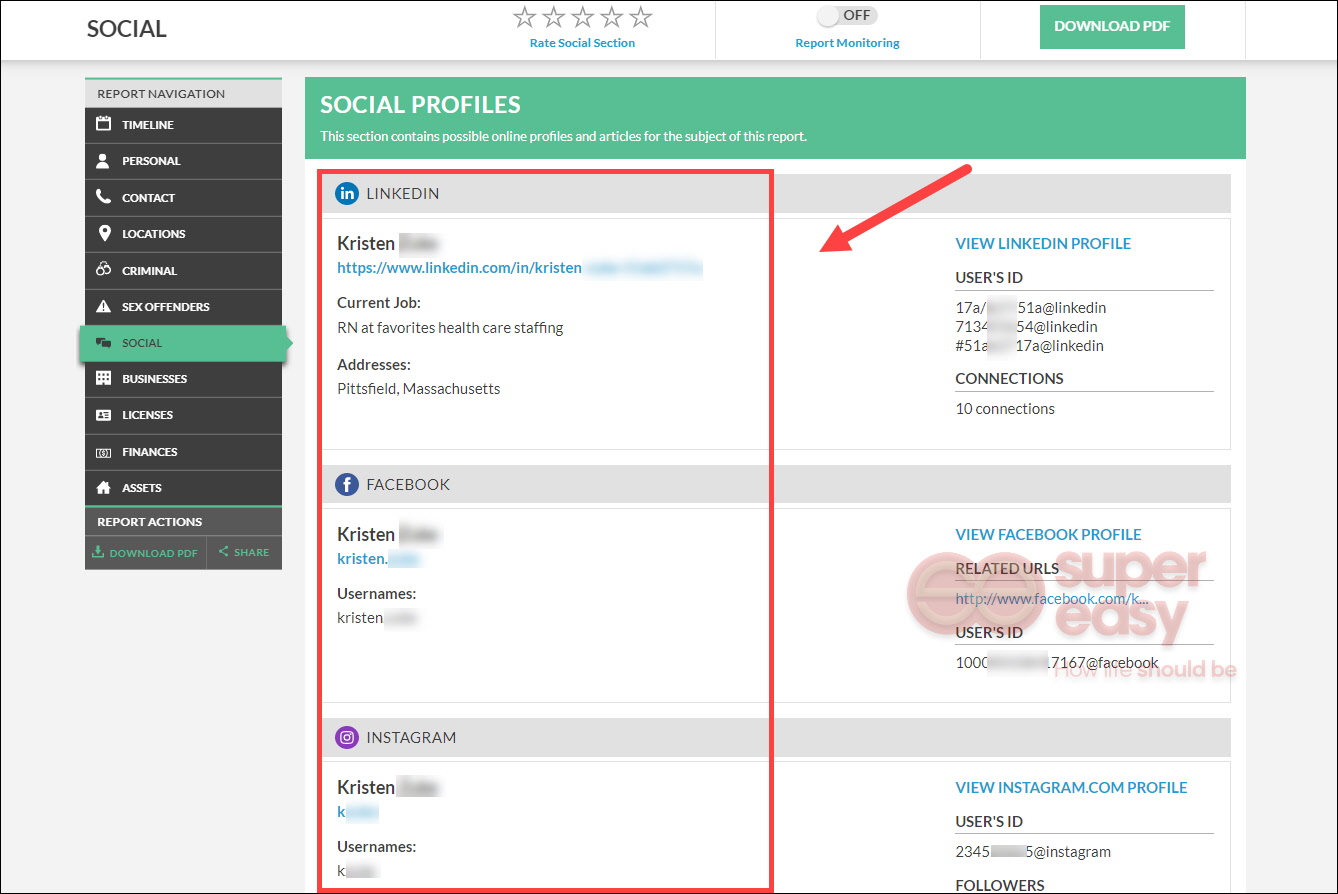 4. Spokeo

Featured in dozens of reality dating shows, Spokeo is an awesome tool to look up a person on social networks and dating sites. Formerly a social media aggregator, Spokeo collects and analyzes data from 120+ social networks and allows you to search an array of dating sites such as Tinder, Match and Plenty of Fish.
Go to the Spokeo search page.
Enter the full name click SEARCH NOW. (You can also search with just the first name if that's all you got.)

Wait for Spokeo to search the database. Once done, you'll see a detailed report containing all the available information, including links to profiles on 120 social media sites.

Spokeo provides basic information search for free. To access the full report, you'll need an active subscription. And the good news is, you can now try Spokeo for 7 days at $0.95.
Method 3: Try the name on other social media
You can call it human nature, but the majority of us tend to use the same username on different websites. If you've got a username, then you're likely holding the key to a lot of useful data.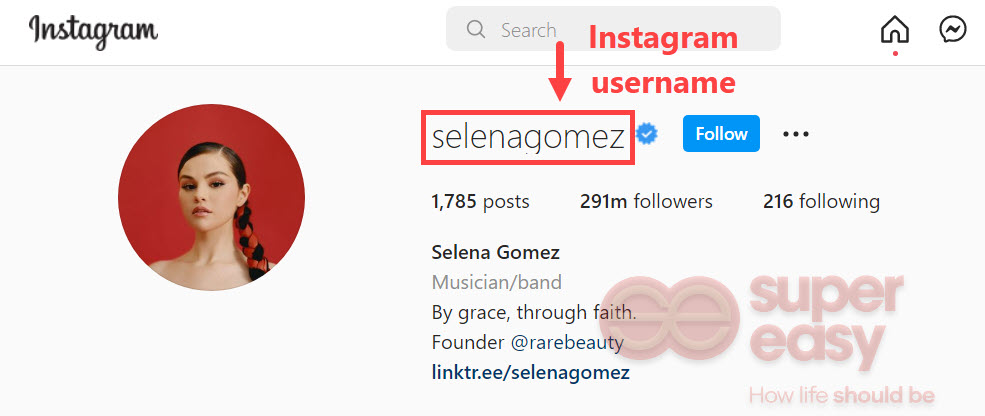 To get the username, you can start searching the real name on social media. It's even better if you have that person's Instagram, which means you can try to visit the Tinder URL with the username in it. (The Tinder profile URL may look like this: https://www.tinder.com/@InstagramUsername/ )
Bottom line
It's 100% possible to find someone on Tinder with their real name. If you want the answer so bad and you don't like the hassle of endless swiping, you can use a social media search tool to get the profile in seconds. If you know that person well enough, you can test your luck by searching the Tinder URL in Google.
We only recommend products we believe in. Products that work. But, just so you know, we may earn commission in doing so.