TikTok Account Information Finder | How to find identity of TikTok user
Find out who has created a particular TikTok account.
Who's Behind A Username? – Search By Username
Explore Name, Age, Social Profiles, Photos, Phone Numbers, Email Addresses, & More.
TikTok, a dynamic social media platform known for its short videos, has captivated millions worldwide. While respecting user privacy is paramount, understanding how to ethically gather public information about TikTok users can give you insights into their identity.
In this guide, we will explore legitimate methods to discover public information about TikTok users.
Method 1: Conduct a reverse username search
Reverse Username Search
1. Enter TikTok username 2. Check real name, phone number, address & more
An effective and hassle-free way to search for a user's real name and other contact info is doing a reverse username search with an online tool.
They allow you to look up an account owner's information with just a TikTok username confidentially and legally. And the information it returns may include the following:
Real name, aliases, age
Current and past addresses
Contact information including phone number and email address
Profile pictures
Possible relatives
Other social media accounts
Criminal records
Below we'll introduce two reverse username search tools:
Option 1: Social Catfish Reverse Username Search
Social Catfish is an online platform that specializes in online identity verification and social media profile searches. It can be useful for gathering public information about individuals, especially when you have limited details such as a username.
It stands out from typical reverse lookup tools due to its focus on online identity verification and the aggregation of public information from multiple online sources. If you're trying to verify someone's real identity, Social Catfish could be your go-to option.
Visit Social Catfish Reverse Username Search page.
Enter the username in the search bar and click Search.
Wait for it to work its magic. Once it finds your match, unlock the full report and view the information in it.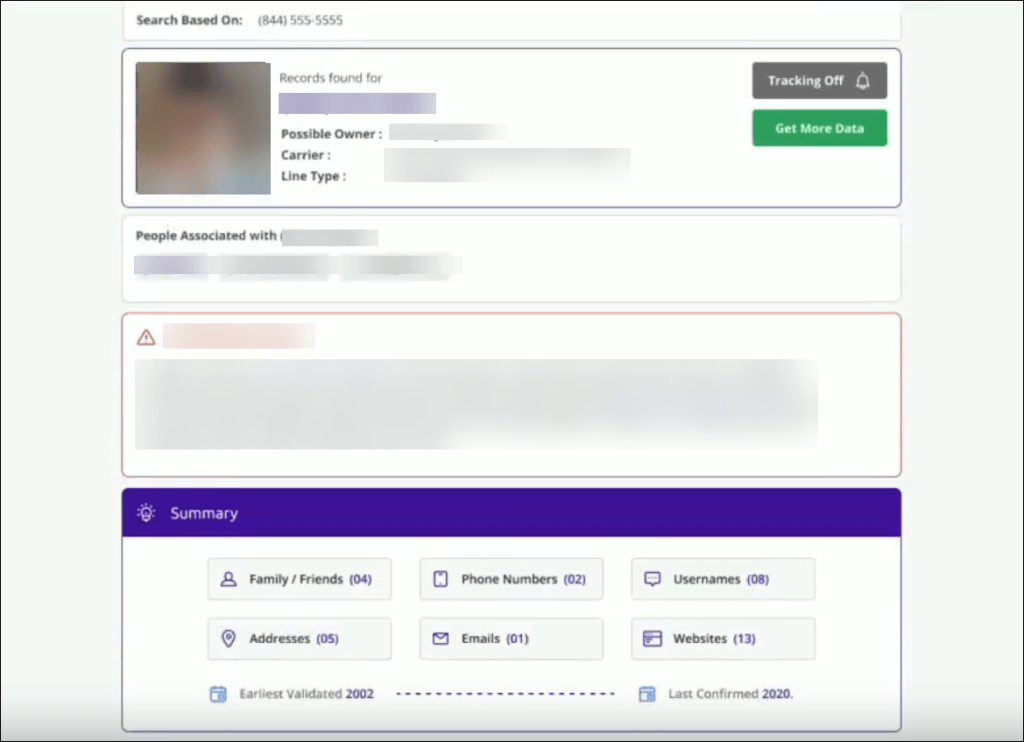 If you need any assistance, reach out to the Social Catfish support team.
Option 2: Spokeo Searcy by Username
Spokeo is an online people search engine that consolidates public information from various online sources into a comprehensive report. It can be useful especially when you're looking for someone's multiple social media profiles.
Go to Spokeo's Username Search page.
Enter the TikTok username into the search bar and click SEARCH NOW.
Patiently wait for Spokeo to find your match. Once a report is ready, you'll need to subscribe to a membership in order to view the full report.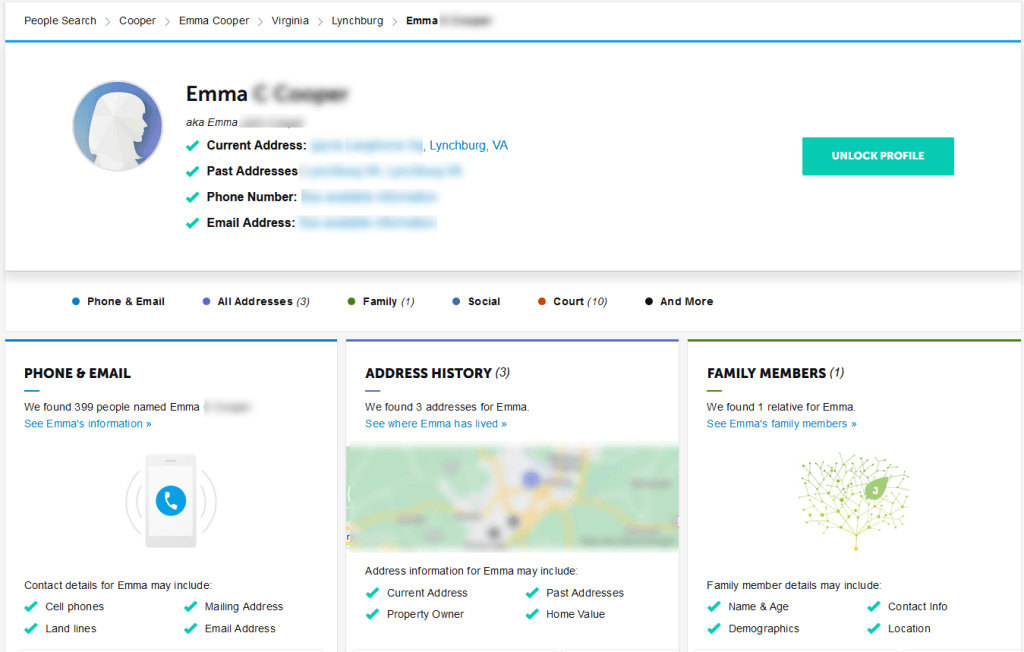 Should you require any assistance, feel free to contact the Spokeo support team.
Method 2: Explore their bio and videos
A TikTok bio is a brief description that users can add to their profiles to introduce themselves to the TikTok community. It allows users to express their personality, interests, and other relevant details. The bio appears on the user's profile page and can be seen by other TikTok users. Generally, a TikTok bio may include the following information:
Username: The user's unique username, which is their identifier on TikTok.
Profile Picture: A small image that represents the user visually.
Name: The user's display name, which may or may not be their real name.
Bio Description: A short and creative text where users can introduce themselves, share their interests, hobbies, or any other relevant information.
Social Media Links: Some users may provide links to their other social media accounts in their bios.
All kinds of information may be useful for you in order to track down the person behind a TikTok account. If you can get a name or picture, you can conduct a Google Search or Image Search.
When doing a name search, all you have to do is input the name, together with the quotation marks " " around it, and hit Enter. Till then, scroll through the result pages and check if there are any clues. The same goes for Google Image Search. What you have to do is upload the profile picture and see the origins of the picture, as well as possible similar photos.
If doing a name search and image search on Google won't give you access to any useful information, you may want to conduct searches on Social Catfish, a legit people search engine that allows users to conduct searches using a name and image.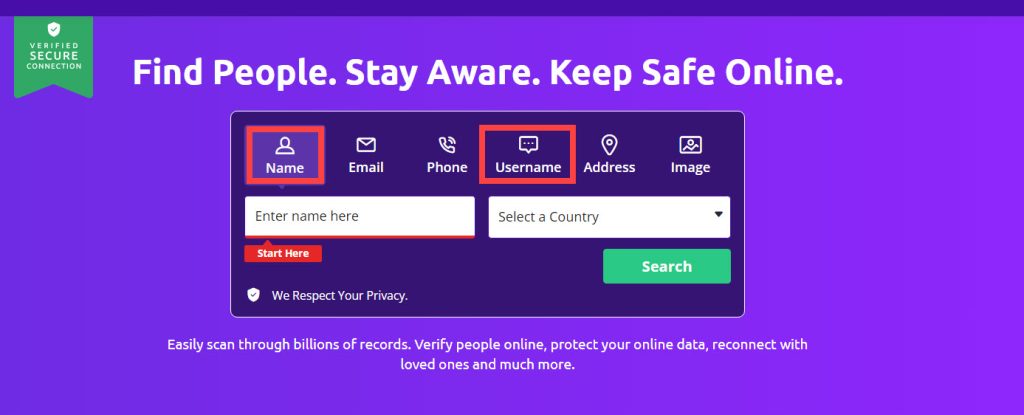 In addition to the bio of a TikTok user, you can explore their posted videos. There may be some information that can tell something about their real identity.
Method 3: Search on other social media platforms
Usernames can provide valuable information when trying to learn more about someone online. In addition, some users may use consistent usernames across platforms such as Instagram and Twitter. You can try to input the TikTok username into the search bar of each popular social media platform and check if there're any accounts associated with that username. Then explore the publicly available information about them.
---
Hope this comprehensive guide helps you! Let us know which method has worked for you. And if you have other ideas for unraveling TikTok usernames, do not hesitate to share them with us in the comment section below!
The methods in this article provide you with easy access to public record information, but without a guarantee for accuracy and may include links to websites not listed as a Consumer Reporting Agency (CRA). Information acquired from these bodies is illegal to be used for employment, housing, credit, and other purposes alike, according to laws such as the Fair Credit Reporting Act (FCRA). If you're not sure whether your use of our methods is appropriate, click here for details.