The Secrets Behind Coupons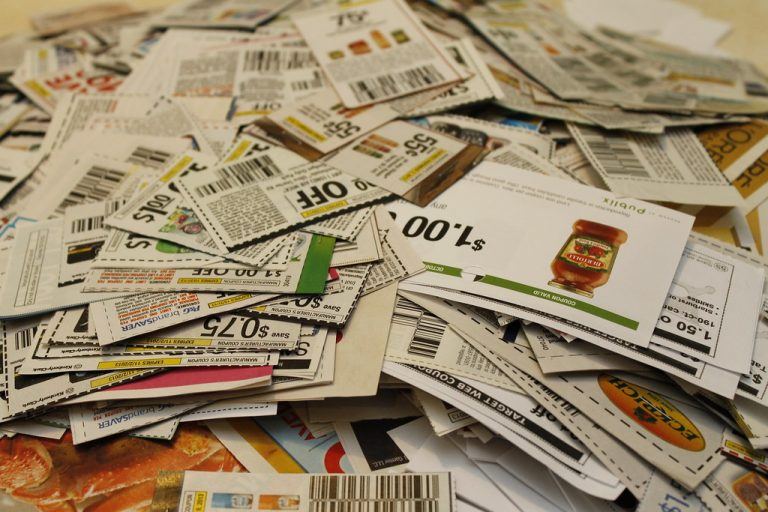 What's Coupon?
If you search coupon on Wikipedia, you'll see the explanation: In marketing, a coupon is a ticket or document that can be redeemed for a financial discount or rebate when purchasing a product.
It's very clear that companies use coupons as a way to sell products. There are so many ways to promote sales, giving out coupons is one of them. Here comes the question:
Why companies choose coupons instead of cutting the price?
We all know printing coupons will increase marketing cost, although there are online coupons becomes popular, we still receive paper coupons from newspapers and stores. Unlike coupons, cutting price directly makes the sale intuitive and the price seems more attractive. What's the difference between these two methods and what secret behind coupons? If you're interested in the content, read on to find how.
It's because coupons are a win-win strategy for customers and merchants, not only that, coupons have other 'side-effect' that benefit companies/merchants a lot.
Maximize profits
The core of coupons is price discrimination. Price discrimination is merchants provide the same level service or the same quality products but charge differently to different customers. It's because different people's acceptance is varied.
Take hamburger as an example, A thinks $10 is fair enough, B would buy if it's $8, and C only go for this burger when it's $7. So the coupon becomes a great idea to grab all these three groups of consumers and maximize the profits. Cutting the price will lose the customers in group A / B and pass out the impression that the burger is worth less than its price. Another reason is merchants couldn't use this method randomly. It will damage the brand image and customers will no longer trust your pricing.
So the coupon becomes a great idea to solve the issue. By giving out coupons, group B and group C will be attracted to use coupons they get and merchants can receive maximize profits.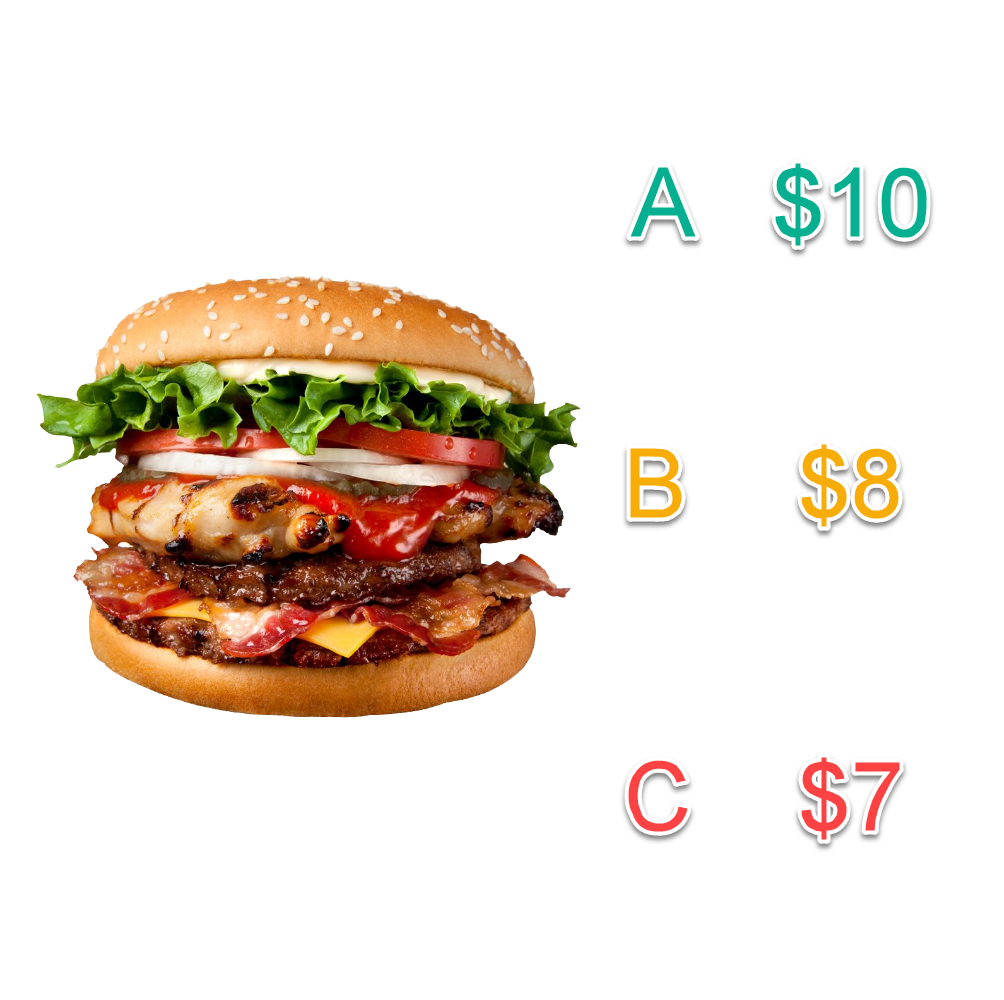 Through price discrimination, companies know who are price-sensitive and insensitive. By giving price-sensitive customers coupons they'll receive preferential prices, and people who are not price-sensitive are still buying the products/service with full price, then sellers achieve maximum benefits.
Prices are generally very clear for customers, cutting price gives customers a direct price that the product can be lower at this number. But through coupons, they won't have a clear pricing number in their mind.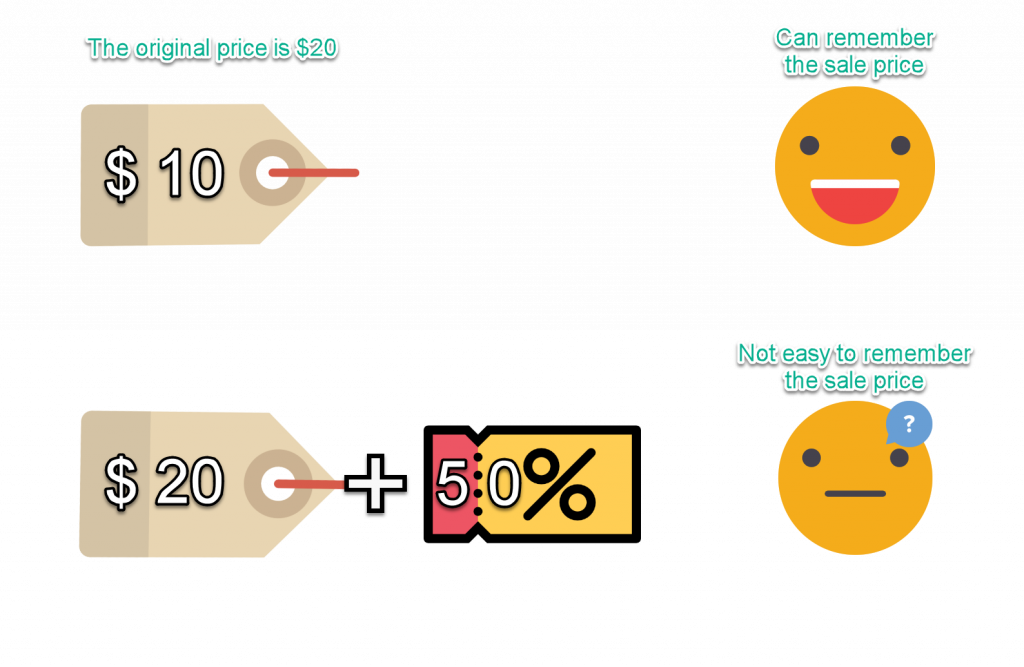 Stimulate buying
How to stimulate consumers to buy your products? I believe almost every merchants and company are trying to attract customers to their shop and buying more stuff. Giving out coupons is a good way to stimulate impulse buying.
Why? Because coupons are delicately designed. Everything will become more attractive because of its scarcity, so is the coupon. That's why almost every coupon has an expiration. By creating conditions such as time, place, even crowds, it creates scarcity and profitability and increases its value. If you make customers thinking it's a pity to miss this opportunity to take advantage, congratulations, they have the desire to place orders.
To active customers who used to shop at your store/brand, sending some coupons is a direct way to arouse their interest. Even if the customer does not use the coupon, it becomes a reminder. As long as the customer sees the unused coupon, it will evoke the memory of the store/brand.
Advertising Strategy
Coupons are a good advertising strategy. It can help promote new products and increase product awareness. Claude C. Hopkins, one of the great advertising pioneers, loved using coupons as a way to promote new products.
Setting coupons for one specific product — usually the new product, it will receive attention from consumers. Coupons usually come with an advertisement, consumers read/watch ads and if they're interested in the products or they're price-sensitive shoppers, coupons give them a reason to try this product. When you provide benefits to consumers, they will be more willing to try the product, then you'll receive more consumers and make your new products well-known at the same time. If the consumer likes your products, they'll pay at full price.
You can see many merchants still using coupons to attract consumers these days, that's the reason behind the coupons.
Get repeat business
Coupons can get repeat business as well as activate existing customers. Imagine the situation, there're many restaurants on your way home after getting off work. You had dinner at one of the restaurants, and they give you a coupon after your consumption. The food is fine. A few days later, you want to have dinner at a restaurant, and you see the coupon, would you like to use the coupon or choose a new restaurant?
I prefer using the coupon so that I can enjoy the food at a lower price. I believe many people will do the same choice. For customers, the coupon sometimes is regarded as a kind of money and coupons satisfy people's psychology of taking advantage of others.
Coupons can bring consumers back to the store/brand. If the store increases the number of contacts, we're able to build an understanding of the brand and customers have a chance to become a loyal customer.
When you earn a customer, the store needs to maintain the relationship. Timely sending coupons to loyal customers can make them feel valued. Enterprises can further create a caring atmosphere, use heart-warming words or wear customers' shoes to send some personalized exclusive offers which will make customers feel highly respected and increase customer loyalty and centripetal force to the company.
VIP has the same core: make customers feel they're important and valued.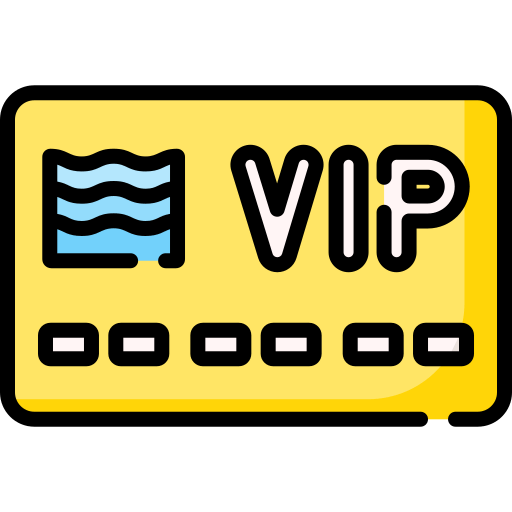 Where to find coupons?
After reading why companies giving out coupons, I believe now you understand why coupons are still popular. Although coupons are one of the methods of companies selling their products, as consumers, we can benefit from coupons, why not searching for a coupon before checkout? Especially under this situation, because of the pandemic, we need to make full use of our money, and leave saving for emergencies happens.
You can find various coupon website on the internet. If you search coupons, there're loads of information that will bury you. The truth is, it's very hard to find a coupon site that every coupon they provide is verified and 100% worked. Because thousands of new coupons come out daily and thousands of coupons expired day by day, it's very hard for a company to remove invalid coupons in time. Also, the investment of removing invalid coupons is too high but the profit is very low, therefore nobody would do such work.
While people in supereasy.com is doing in a different way. We select good items or products, check the coupons' validation make sure it works, then we wrote a post and put the link in the article. So you'll see coupons links in our site are verified, reliable and worked normally on the internet. You don't need to check the coupon by yourself, we've done the work for you. Every day we'll give the latest and useful information on supereasy.com, including tech, grocery, makeup, food, etc. If you like our service, please save our website. We hope we can help your life become super easy.