If you're a cheesecake lover and are going to make an online order, definitely check if there are any coupon codes available before you go. It can make your ordering even sweeter. In this post, we'll guide you to unlock all the discounts.
How to get The Cheesecake Factory coupon codes

If you're looking for Cheesecake Factory coupon codes to get cheesecake for cheap, you should give Coupert a try. It is a browser extension that automatically tells you when there are coupons available for the site you're on. Additionally, for each order you place online, you'll earn cash back. Once the cash back reaches $10, you can cash out to PayPal.
Add Coupert to your browser.
Head to thecheesecakefactory.com and select your items. Upon checkout, an alert will pop up telling you if there are available promo codes and apply the best discount for you automatically. If there are no codes showing up, click on the Coupert icon . Then copy the codes that show up.
If you're on mobile or looking for promo codes for Cheesecake Factory Doordash, simply head to the coupon page and copy a code that shows up on the list.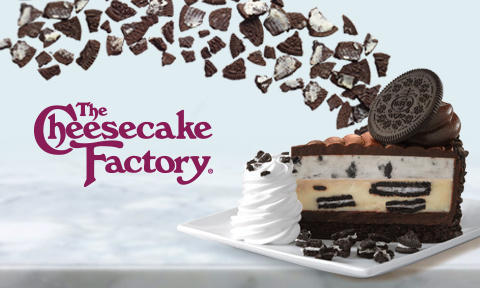 How to get more deals
Apart from taking advantage of an instant coupon finder such as Coupert, you can get sitewide online coupons and other exclusive offers especially on special events.
To get updated on local offers and promotions, sign up for email notifications or follow the social media channels:
When you scroll through the old posts, you'll notice that they rarely offered free slices of cheesecake, but they did send qualified customers a free Bonus eGift Card.
How to get a free gift card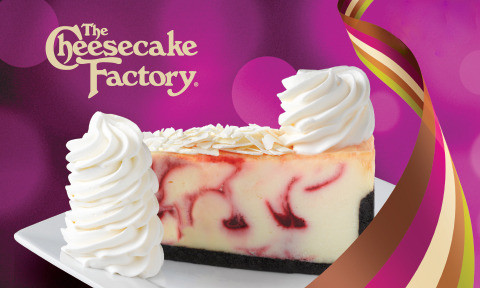 Usually, if you purchase a gift card from the official website, you need to pay the full price. Discounts are really quite rare. But from Raise, you can get up to 9. 10% discount on gift cards. That means the amount you pay is less than the amount loaded on the card.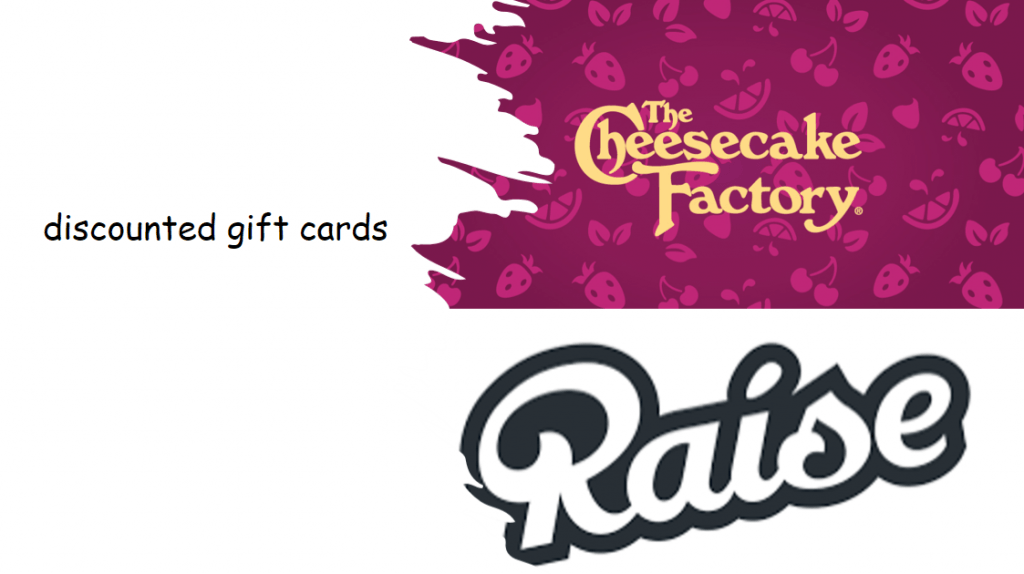 Being able to snatch a discount on gift cards is going to save you big. But there is actually one way to claim a Cheesecake Factory gift card totally for free – earn points by taking surveys on Toluna and Swagbucks.
1. Claim a gift card on Toluna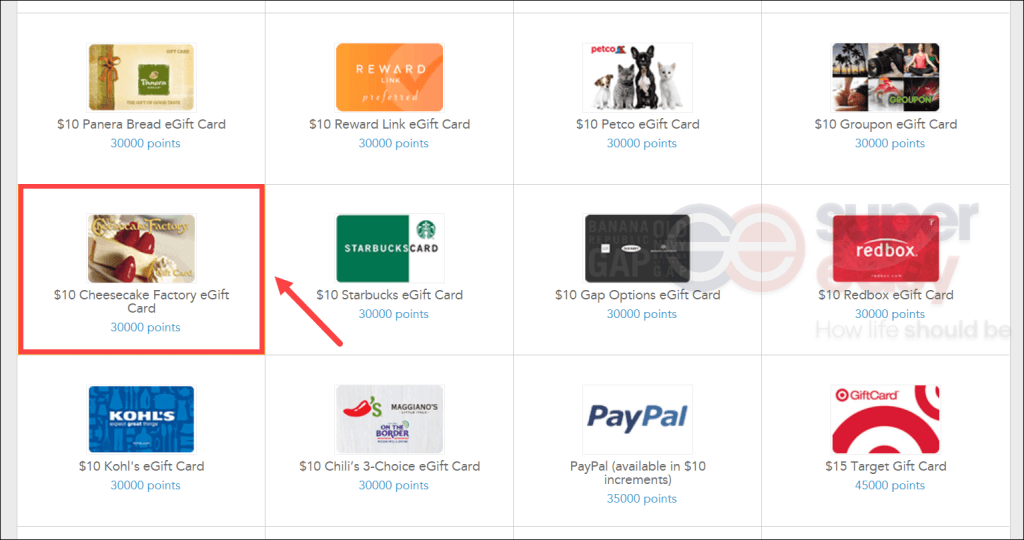 Toluna is a free-to-join veteran survey site where you can take various surveys to earn points and redeem them for gift cards or money. Once you rack up 30,000 points, you can redeem a $10 Cheesecake Factory eGift Card.
Don't want to always go check the website to complete surveys? No worries! Toluna is at your fingertip. The app, Toluna Influencers is available on Play Store and App Store.
2. Claim a gift card from Swagbucks
Similar to Toluna, Swagbucks is another well-known survey site where you can earn SB Points by completing surveys or playing free games. From Swagbucks, you can redeem the points you earn for a $10, and $25 gift card.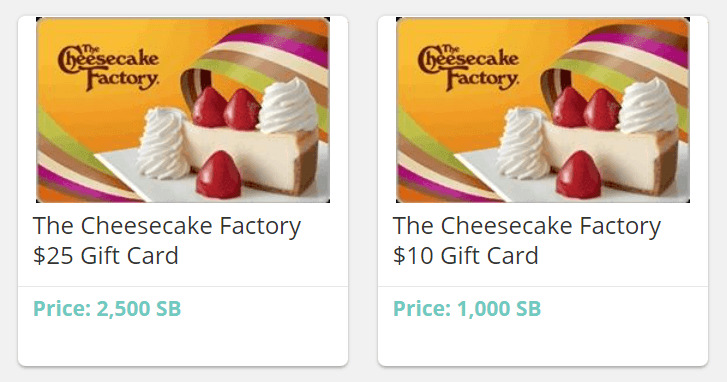 ---
That's it – the full guide to get The Cheesecake Factory coupon codes and gift cards for free. If you have any idea on claiming freebies or saving big, feel free to share with us in the comment section below.
*featured image from The Cheesecake Factory Twitter