Target Promo Codes That Always Work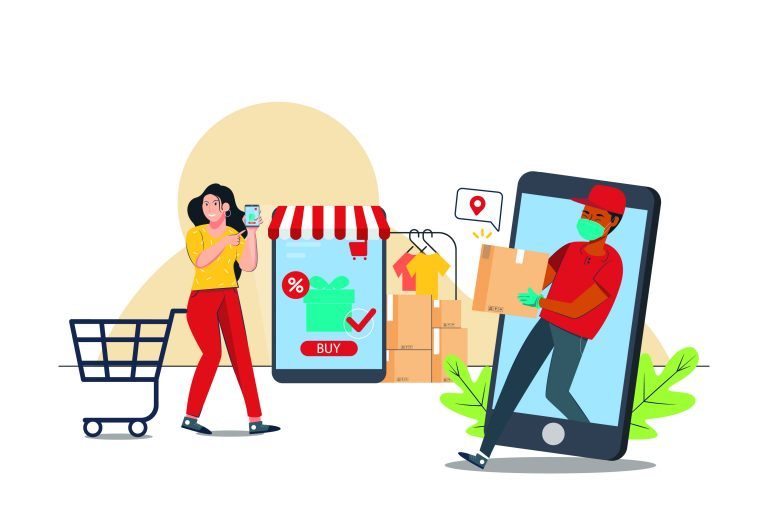 This post is going to tell you how to coupon at Target. We're gonna talk about from the very basics and throw some tips. Target is a one-stop-shop for everything at an affordable price. It has so many ways to save which is one of my favorite places to shop. Read on to find how.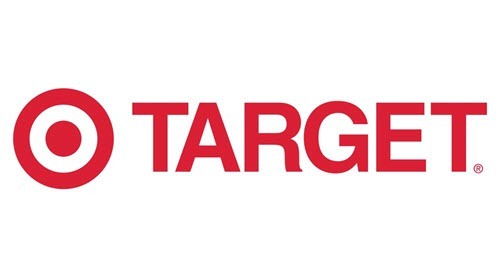 How to coupon at Target
1. Use coupons
Target allows coupons for free shipping or discounts, and there are so many coupons you can use to save on Target.
Manufacturer coupons
Manufacturer coupons are issued by the manufacturer or the brand that offers a free item or a specific amount off the price of one or more of a manufacturer's products. Target accepts manufacturer coupons, including physical coupons. The limit is 4 identical coupons per transaction unless there are other limitations written on the coupon.
Since manufacture coupons come in different forms, you can't combine them in the same item, unless you're buying two things.
Target coupon
Target offers store coupons, they're called Target coupons. You can identify what type of coupons it is by looking at the top of the coupon. It's written on there it's a Target coupon or it's a manufacturer coupon.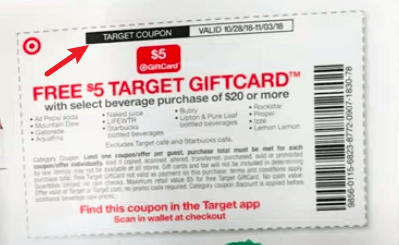 There are 2 types of Target coupons: Category coupons and Item-level coupons.
Category coupons are for a specific category or the apartment, even storewide. Category coupons always have a limitation of one per transaction, you can find category coupons from the Target app.
Item-level coupons are dollar-off coupons on a specific item. Target item-level coupons are rarer these days, but you can stack item-level coupons with category coupons in the same transaction to save more.
You can also combine a manufacturer coupon with a Target coupon on the same item.
Sick of searching coupons?
If you get tired of searching for working coupons on the internet, there's a free tool that would ease the process and save time. Install the Coupert extension on your browser and it tells you if there are available coupons for a site.
Install Coupert on your browser for free and sign up.
Go to Target.com and click the Coupert icon on the upper-right corner.
Then you'll see all available coupons. Now you can start saving with Coupert. (You can get a cashback even if there isn't a working promo code).
Coupert is 100% free to join, and 100% legit. It's 100% trustable and reliable, if it says there are no working coupons, there's no need to waste time searching for coupons online.
So you'll get a discount AND a cashback through Coupert!
If you're on the phone and couldn't use Coupert, check countless saving options available at the DE coupon site before shopping at Target. These offers change all the time, you can bookmark the DE coupon site and check coupons before every online purchase.
2. Shop for deals & clearance
Target has generous offers during the holidays and on special occasions. Except for holidays, you can find crazy clearance deals in-store and online. Target's online clearance section often provides 50% off on thousands of items. Check for the clearance section is the first thing to do when I shop at Target.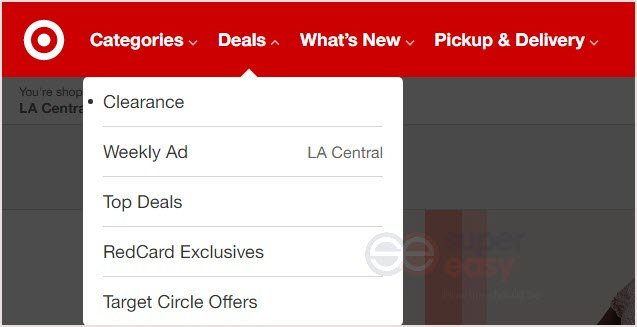 Don't miss the Target weekly ads before shopping at Target. The Target weekly saving ads show you what's on sale at Target. These ads run from Sunday through Saturday with new products sale every Sunday. You can also check on the Target app or Target.com to look for deals, sales, and savings.
Have you ever heard about Target's Dollar Spot or Bullseye's Playground? It's right at the sore entrances and the items in this section typically start at $1.
What's on sale
3. Pick your day
Clearance is super great, but do you know that Target pushes out clearance deals on certain departments on specific days? By knowing this schedule, you'll know which day to shop at Target and grab items with great deals.
Monday: Electronics, accessories, kids' clothing, books, baby, stationery
Tuesday: Domestic goods, women's clothing, pets, market (food items)
Wednesday: Men's clothing, health & beauty, diapers, lawn & garden, furniture
Thursday: Houseware, lingerie, shoes, toys, sporting goods, decor & luggage
Friday: Auto, cosmetics, hardware, jewelry
4. Get cashback from Extrabux
When you do purchases, don't forget to use rebates services such as Extrabux, with which you get up to 30% of your purchase price back when you buy from one of 10,000+ participating stores. And unlike coupon codes, it's guaranteed to work every time!
Extrabux is a free and legit platform where you can get cash rebates when you shop online through their network of brand-name stores, and you'll get access to special discounts and online coupons. This can actually help you save more money when shopping through Extrabux than you would by shopping directly through the merchant's website. What's more, when you join Extrabux, you'll get $20 as the Welcome Bonus as well as up to 30% cash back on your favorite stores.
To start getting cash back on your normal purchases, just sign up for free and start shopping.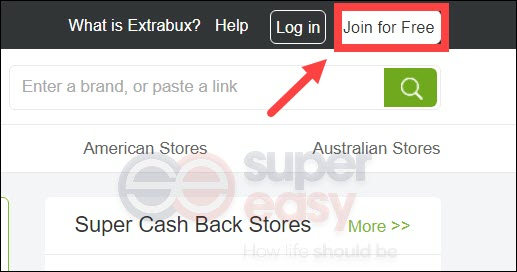 How to get cash back when shopping at Udemy
1) Go to the Target store page at Extrabux.com.
2) By clicking Start Shopping, you'll be redirected to shein.com. After you place an order successfully, the cashback will be added to your account.
5. Join Target Circle
Target Circle rewards program allows members to earn 1% cashback on every purchase to redeem at Target which is great for Target shoppers. In addition, members will receive special deals and perks like a birthday gift, early access to special sales, and personalized deals. You can earn cashback on the Target app or provide your phone number to the cashier.
The Target Circle offers are available to combine with coupons and RedCard discounts. It means you can get the items eligible for Target Circle offers, during checkout, let the cashier scan the Target store coupon and the manufacturer coupons, then pay it by RedCard which will give you 5% off the total purchase.

6. Open a Target RedCard
Target RedCard is a strong saving tool for Target shoppers. This card has two versions: One works just like a debit card. The other is a credit card. You have to qualify for the credit line to get the card.
Both cards have 5% off their in-store and online orders when you use the card. As a cardholder, you can get early access to special products and promotions. Free 2-day shipping is available for you, extended 30-day returns is another benefit.
Right now you can get $40 off for a future qualifying purchase. The offer will be ended on 4/3/2021.

7. Create a registry
No matter you're planning a wedding, raising a newborn baby, going to college or planning a housewarming party, the Target registry will help you celebrate any milestone. You'll get 15% off items on the registry that are not purchased. This can save significantly on items you need.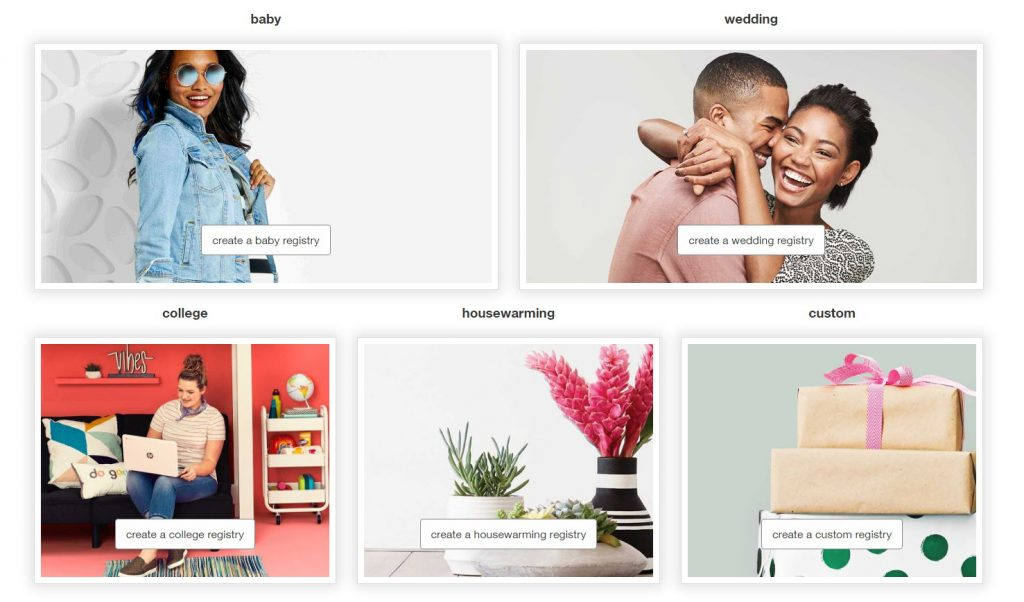 How to get free shipping on Target
This is my most concerned question when I do online shopping. Does Target provide free shipping promo codes? Well, it's quite rare to find a Target free shipping code. But there are 2 easy ways to get free shipping at Target.
1. Shop over $35
Spending $35 or more based on cart subtotal and doesn't include tax, and you're eligible for free standard shipping.
2. Use Target RedCard
If you have the RedCard, you're able to get Target free shipping on most items at Target.com without reaching $35. RedCard has more benefits including a 5% discount on your purchases.
If you placed your order but didn't receive it in 2 days, please check whether you have placed the order after the cutoff date or on the weekend. Check the table below.
Note: Cutoff time may vary by zip code and item. You can find the information on the item's detail page.
| | | | |
| --- | --- | --- | --- |
| Order placed before cutoff | Delivered by | Order placed after cutoff | Delivered by |
| Sunday | Wednesday | Sunday | Wednesday |
| Monday | Wednesday | Monday | Thursday |
| Tuesday | Thursday | Tuesday | Friday |
| Wednesday | Friday | Wednesday | Monday |
| Thursday | Monday | Thursday | Tuesday |
| Friday | Tuesday | Friday | Wednesday |
| Saturday | Wednesday | Saturday | Wednesday |
In-store pickup
You can save your money by choosing the free in-store pickup option. Order ahead and having the stuff waiting for you in the store so you can pick them up in your leisure time. This option is available for items you order on the same day.
Note: Target requires everyone to wear a face mask in their stores. Please don't forget to wear a mask when you go to Target stores.
How Pickup works
Choose the store which is the most convenient to you so that you can see all the available products for in-store pickup.

Shop eligible items online.

Target will let you know when the order's ready. Arrange your time and ahead to Guest Services and pick it up.

If you don't want to come inside the store, you can switch the order to Driver Up in the Target App.
Drive up
Unlike the in-store pickup, you don't need to enter a store when choosing the Drive Up option. Parking in the spot place and Target will load up your car. Easy and safe to get your order without contact.
How Drive Up works
Download Target app.
Shop Drive Up items in the Target app. (Or choose Order Pickup items on Target.com then switch the order to Drive Up in the app later.)

Wait for the notification. Target will let you know when the order's ready.

Tell Target when you're on your way.
Park in the designated spot.
Let Target know you're here waiting. Then, they'll load up your car.

Drive Up service is available for selected perishable food items including milk, eggs, frozen foods and etc. If you want to get groceries and essentials, you can try Same Day Delivery.
Same Day Delivery
Get groceries, essentials, and more delivered to your door. This service is suitable for perishable food items. You can enjoy a free 4-week trial at checkout. The contactless delivery is offered by Shipt.
How Same Day Delivery works
Order online at Target.com or the Target app and select Same Day Delivery.

Schedule your delivery time at check out.
Target will shop for you and sent the order to you.

Conclusion
That's all you need to know before shopping at Target. It's always nice to save money on the items you want. If you want more information about how to save money, please bookmark our site, we'll update the latest saving tips and working coupons for brands and markets.