How To Know If Instagram Account Is Fake 2023
Check Instagram Account
[1] Enter Username [2] View the owner name.
There are reasons for people making fake Instagram accounts. Some people sell accounts to earn some pocket money; some aim to impersonate or catfish others. Too many fake accounts may bring down your overall engagement rate. Here comes the question: how to tell if an Instagram account is fake?
The good thing is it's not too difficult to find fake ones. Here are some tips to help you root them out.
Things you have to look for
Identifying fake Instagram accounts can be tricky, but here are some things you have to look for when you try to identify a fake account.
Username
Profile picture
Follower and following counts
Post content
1. Look at the bio
You can get the sense that an account is fake by looking at the bio or the description. Fake Instagram accounts often fabricate profiles' descriptions and steal pics from real people. Some might not have a profile picture at all. Fake accounts also might lack personal information or contain strange, unrelated text.
Running a reverse image search would help you identify the account.
You can also do a reverse image search with the Instagram profile photo in Social Catfish. It's a powerful social media search engine that allows you to find photos and secret profiles on social networks and dating sites.
1) Go to the Social Catfish search page. Upload an image and click Search.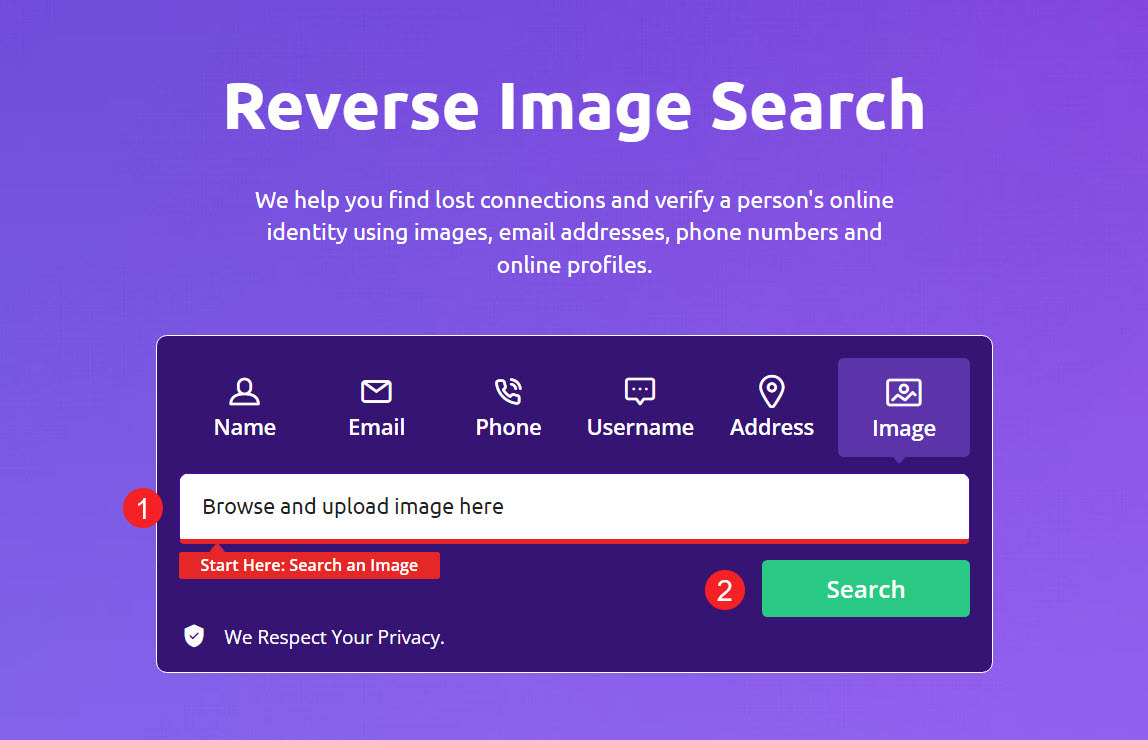 2) It may take a few minutes for Social Catfish to scan all social platforms. Once it finds a match, you'll see all the available social media profiles containing that photo.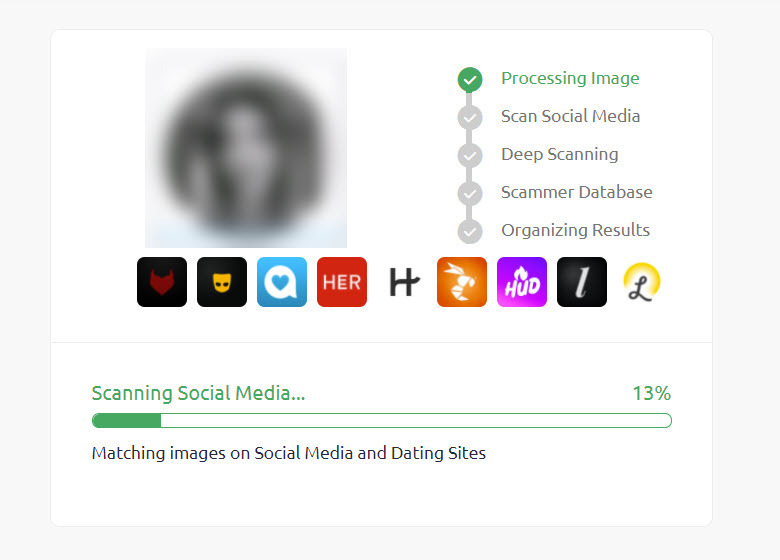 3) You'll know if the Instagram account is fake or not.
2. No original posts
Fake accounts usually don't have many posts or have a really empty posting history. Sometimes, they only use generic images or don't post at all. If you stumble upon an account with zero posts, chances are it's fake. Even if the profile is private, you can check how many posts they've made by looking at the top of their profile. Fake accounts often show this pattern of having few or no posts and using generic content.
3. Strange number of followers and followings
A fake account can seem strange in a few ways. It might have very few followers or follow a huge number of accounts to look real. Bots, for instance, often follow thousands of people. Fake accounts might also buy lots of followers and likes to appear popular and real. But the thing is, they can't get people to interact with them if they're not interesting to their audience. Even if they do interact, fake accounts might act spammy by leaving unrelated or repetitive comments on different posts."
How to locate a fake Instagram account?
Running a reverse username search with BeenVerified would solve your problem. It's one of the best-known people searching websites online. It has a powerful reverse username search to help you identify the real person behind a social media profile. BeenVerified scans and collects data from a wide range of social networks, so you can find the most accurate match tied to a specific Instagram account.
1) Go to the BeenVerified search page.
2) Enter the Instagram username in the search box and click Search.

3) Wait for BeenVerified to search. Once it finds a match, you'll see all the available information that reveals who is behind the finsta (fake Instagram) account.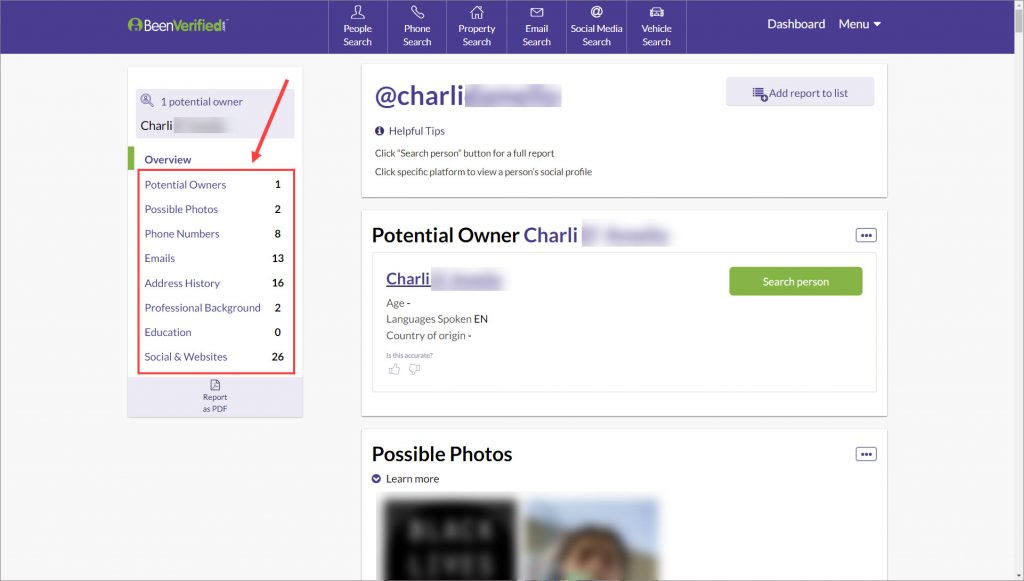 Remember, these signs don't always definitively confirm an account is fake. Sometimes, genuine accounts might also exhibit some of these behaviors. Use these indicators as a guide, but avoid making assumptions without clear evidence. If you suspect an account is fake or engaging in inappropriate behavior, report it to Instagram.
The methods in this article provide you with easy access to public record information, but without a guarantee for accuracy and may include links to websites not listed as a Consumer Reporting Agency (CRA). Information acquired from these bodies is illegal to be used for employment, housing, credit, and other purposes alike, according to laws such as the Fair Credit Reporting Act (FCRA). If you're not sure whether your use of our methods is appropriate, click here for details.