[SOLVED] Nintendo Switch Error Code: 2123-1502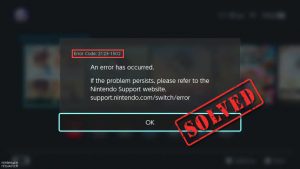 Recently, many Nintendo Switch players are being hit with the error code: 2123-1502 after they installed the system update 12.0.3. Some players complain that they're unable to download games while others report that they cannot update games with new patches. If you happen to be on the same boat, don't worry. After reading this article, you should be able to fix the Switch error code: 2123-1502 easily and quickly!
What is the error code: 2123-1502
According to Nintendo, a console that has been updated to 12.0.3 may experience connection issue. Players may encounter the error code: 2123-1502 when trying to connect to the Internet, download or update games, or launch downloadable softeware.
Try these fixes
Here's a list of fixes that have resolved this problem for other Nintendo Switch players. You don't have to try them all. Just work your way through the list until you find the one that does the trick for you.
Restart your Nintendo Switch console and try again
This error code may disappear after you restart your Nintendo Switch console. To restart the console, follow the steps below:
Hold the POWER Botton no the top (next to the Volume – button) for 3 seconds, then select Power Options > Restart.
After the console is turned back on. try the dowoad again.
You may need to try several times and when the message "Downlaoding data…" appears, the download should complete normally.
If not, just try the next fix, below.
Clear the cache
The corrupted cache data may also be the possible culprit for this error code. If you didn't clear the cache on your Nintendo Switch console, it's time to clear the cache:
On your Nintendo Switch, select System Settings from the HOME Menu.
Go to System > Formatting Options, then select Reset Cache.

Select the user that you want to clear cached data for, then select Reset.
Clearing the cache will delete saved IDs, cookies, history, passwords, and other cached website data. It won't affect your downloadable games and game save data.
See if the error code: 2123-1502 persists after you reset the cached data. If this issue reappears, try the next fix, below.
Test your Internet connection
You may also run into this error code if there's something wrong with your Internet connection. You can perform the Internet connection test on your Nintendo Switch console to see if your Internet connection is good enough to download and update games.
To test your Internet connection:
From the HOME Menu on your Nintendo Switch console, select System Settings.
Go to Internet > Test Connection.

From the test, note down the download speed.
If the download speed is slow, or if your Nintendo Switch console failed to complete the Internet connection test, you may need to connect the console to another Wi-Fi network and ensure that your console receives a strong wireless signal from the network.
Still receive the error code: 2123-1502 even if you get a good download speed? Try the next fix, below.
Change Internet Settings
You may also see this error code when the default DNS Settings are not working. If you still use the default DNS settings, you can try manually entering an alternate DNS. Here's how to do it:
From the HOME Menu of your Nintendo Switch console, select System Settings.
Go to Internet > Internet Settings. Your console will automatically search for available Wi-Fi network nearby. If your console hasn't connected to any Wi-Fi network yet, connect it to your Wi-Fi network first.
Select the Wi-Fi network you've connected to and select Change Settings.
Select DNS Settings, then select Mannual.
You can use the public DNS provided by Google. To do so, just enter 8.8.8.8 as the Primary DNS and 4.4.4.4 as the Secondary DNS.

Tap the Save button on the right to apply the changes.
See if you resolved this issue after using the DNS provided by Google. If the DNS provided by Google failed to fix this issue, you can also try using SmartDNS on your Nintendo Switch.
Use a VPN connection
Many download issues on Nintendo Switch may be due to your ISP. If none of the fixes above works for you, try using a VPN connection on your Nitendo Switch. By using a VPN, you can avoid ISP bandwidth throttling.
In fact, the benefits of using a VPN on your Nintendo Switch go far beyond this. With a reliable VPN services, you can:
Reduce lag and in-game delay
Bypass strict NAT
Download and update games at lightning speed
Get exclusive game deals in other regions
Protect your online identity
Protect your device from DDoS attacks
Due to safety concerns, do not use those so-called free VPNs, as they are not safe, and they are always crowded during busy times.
A paid and reliable VPN usually delivers a better and more stable performance during peak hours, so it guarantees your smooth gaming experience while playing online games on Nintendo Switch.
If you're not sure which VPN you should choose, here we recommend: NordVPN. With NordVPN, you can optimize your gaming, risk-free.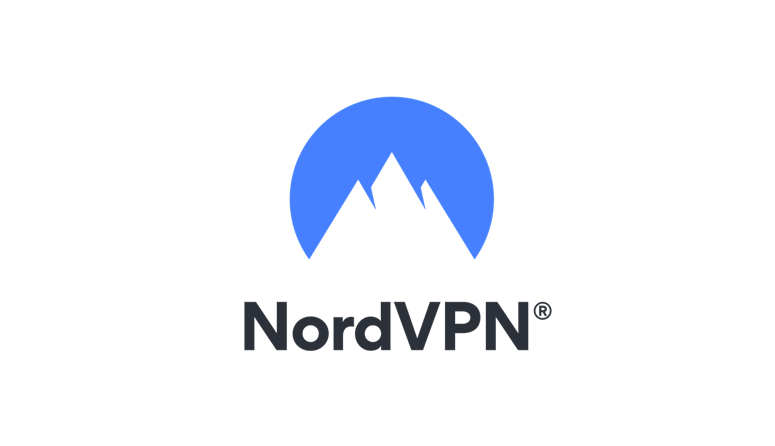 Enjoy secure gaming with NordVPN!
For more detailed instrcutions on how to use VPN on your Nintendo Switch, please refer to the article below:
---
Hopefully, one of the fixes above fixed the Nintendo Switch error code: 2123-1502 for you. If you have any suggestions or questions, please leave us a comment below. Thanks for reading!