[SOLVED] Netflix Error Code NW-3-6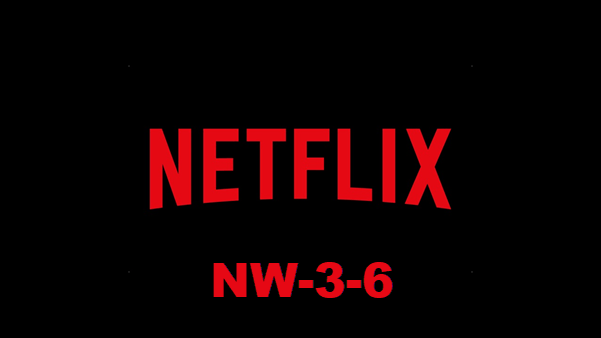 If you're trying to watch shows on Netflix but instead get greeted with the NW-3-6 error that reads
We're having a problem connecting to Netflix. Please try again or visit: www.netflix.com/help Code: NW-3-16.
You're not the only one. But don't worry, there are six fixes that have helped other users fix the error. Just work your way down the list until you find the one that works for you.
Fix 1: Make sure your internet is working
Before diving into anything advanced, it's worth checking if your internet is up and running. Make sure that your modem/router is on and your streaming device is connected to a working internet. While you're at it, also remember to move your router to a location closer to your streaming device for more stable internet connection.
Now try streaming your favorite show on Netflix to see if it plays properly. If yes, then great! If the error still pops up, please try Fix 2, below.
Fix 2: Restart your device
The Netflix NW-3-16 could be a glitch with your streaming device (Your smart phones, tablets, PC, smart TV, game consoles, set-top boxes, Blu-ray players etc). Try restarting the device to see if you can get it back in business. If you can watch the shows after the restart, then you've resolved the issue. If it's still not working, please move on to Fix 3, below.
Fix 3: Log out and log into your Netflix account
This may sound obvious, but sometimes the NW-3-6 error may be related to a minor issue of your account. To see if this is the cause, you can sign out and then re-sign into your Netflix account.
If this helps solve the error, then congrats! If it's still not working, please continue with Fix 4, below.
Fix 4: Restart your modem/router
The error is also likely to occur if your modem or router is clogged with cache So you should turn off your modem/router, give them a cool off and restart again to see if the internet goes back to normal.
Here's how to do it:
Unplug your modem (and your wireless router, if it's a separate device) from the power socket.


Wait 60 seconds for your modem (and your wireless router) to cool off.
Plug the network devices back in again and wait until the indicator lights are back to the normal state.
Connect your streaming device to the internet. Then open Netflix to see if the NW-3-16 error is resolved. If yes, then congrats! If it's still no joy, please head on to Fix 5, below.
Fix 5: Use a reliable VPN
Using a VPN allows you to connect to a Netflix library containing movies and TV series that are otherwise available to your country, minimize buffer and loading time etc, but an unreliable VPN or server could cause Netflix to drop off the internet, hence the NW-3-6 issue. If you must use a VPN, it's recommended that you use a VPN that's well optimized for Netflix streaming, such as NordVPN and CyberGhost.
Below I take NordVPN as an example, showing you how to connect to a server to access your favorite shows.
Download and install NordVPN.
Run NordVPN, then choose a location where the show originates in. For example, if you wish to watch Rick and Morty while residing in the UK, you can connect to a US server.

Once you've set up a VPN connection, open Netflix and chill with your favorite show!
Nord offers a 30-day money-back guarantee so that you can give it a test run and see if it lives up to your expectations. If it doesn't work right for you, ou can cancel the subscription within 30 days of the trial subscription. If you're satisfied with the product, you can check out our coupons page for up to a whopping 75% off discount.
NW-3-16 error still rears its ugly head? Please move on to Fix 6, below.
Fix 6: Reset the DNS settings on Gaming Consoles
DNS, or Domain Name System, is like the phonebook of the internet. It is a network component that matches the user-friendly domain names with the numberical format the computer recognizes (IP address). By default, you're using the DNS server supplied by your ISP as the gateway to the web, but the server may be slow or ill-configured for caching, which effectively slows your internet connection, hence the NW-3-6 error. In this fix, we're showing you how to reconfigure your DNS to see if it helps with the problem.
On PlayStation
From the main menu, go to Settings > Network Settings > Internet Connection Settings > Custom.
Select Wired connection or WiFi.
Choose Automatic for IP Address Setting > Do Not Set for DHCP hostname > Automatic for DNS Setting > Automatic for MTU and then 'Do Not Use' for Proxy Server.
Click the X button to save changes
Select Test connection.
Open Netflix to see if it can stream content properly.
On Xbox
Press the Guide button .
Navigate to Settings > System Setting.
Choose Network Setting > network > Configure Network > DNS Settings and select Automatic.
Restart your Xbox.
Open Netflix to see if it can stream content properly.
---
That's the end of this guide. Hopefully this has helped you get rid of the annoying NW-3-6 error on Netflix so that you can Netflix and chill. If you have any questions, ideas or suggestions, you're more than welcome to let us know in the comments.