iCloud photos not syncing issue [SOLVED]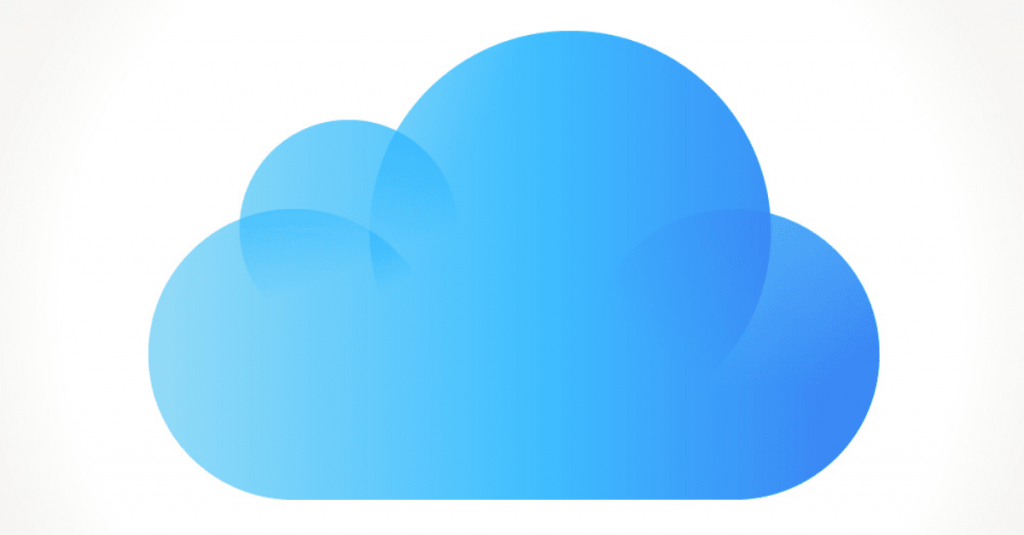 iCloud is Apple's cloud storage service which allows you to sync your photos, videos and other media across your iOS and non-iOS devices.
Recently many users encounter the iCloud photos not syncing issue. If you happen to run into the same problem, don't worry. It's often quite easy to fix…
How to fix iCloud photos not syncing
Here are five fixes that have helped other users resolve the iCloud photos not syncing problem. Just work your way down the list until you find the one that does the trick for you.
Fix 1: Rule out the obvious
Sometimes iCloud may not be syncing photos because of an obvious and yet negligible detail instead of a glitch on iCloud itself or your devices.
So you should check out these details to see if any of them causes the problem:
Step 1: Check your Internet connection
Obviously you'll need a stable Internet connection in order for iCloud to sync your photos. So you should check if your WiFi is working properly. To do so, simply open an app or a website to see if it's operating without a problem.
If you use mobile data to back up photos, you should make sure the toggle for cellular data is on.

Also, if you are running near your monthly data cap, you can enable Low Data Mode if you want to sync up your photos.
To enable Low Data Mode: In Settings, tap Cellular > Cellular Data Options, then turn on the Low Data Mode button.
Internet connection checked but iCloud is still not syncing your photos? Please move on to Step 2, below.
Step 2: Make sure to enable iCloud photos
It's also possible that you have accidentally turned off the Photo option for iCloud. So you should check to make sure it's enabled.
Here is how to do it: In Settings, tap your Apple ID profile > iCloud > Photos, then make sure you the My Photo Stream toggle is on.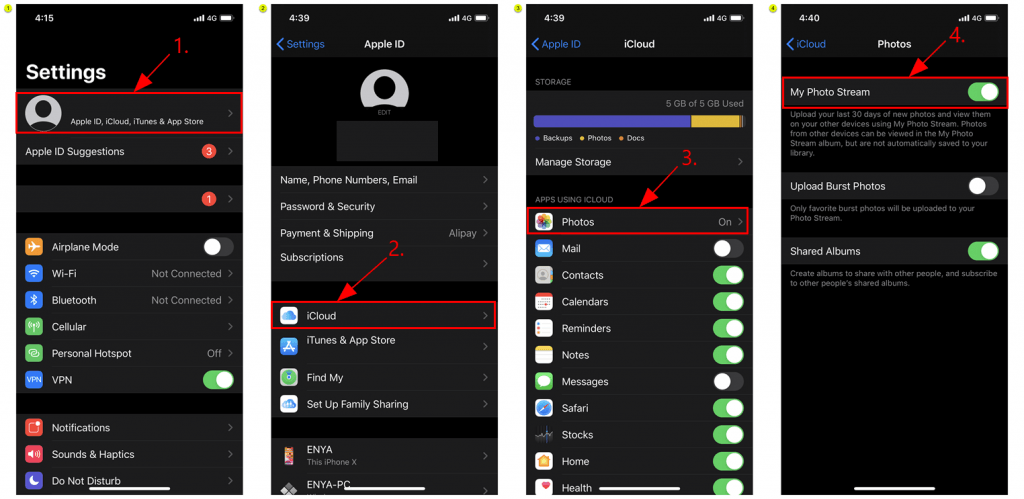 If you have enabled My Photo Stream, but iCloud still fails to sync photos, please try Step 3, below.
Step 3: Check your iCloud storage
Next things you should check is whether you've run out of iCloud storage. If you're a free user, you automatically get 5GB of free storage on setting up iCloud and if you have a paid subscription, check if your have reached the limit of space.
To check your iCloud storage: In Settings, tap your Apple ID profile > Manage Storage. Then you'll see a proportion bar describing your current storage usage.
If you are running low on space and still want to upload more photos to iCloud, you can tap Upgrade to upgrade to a bigger data plan, such as 50GB, 200GB, or 2TB. Or, you can opt out of iCloud and go for an alternate storage service.


Step 4: Check your Apple ID
To ensure your photos are synced up across your devices, you should make sure that you're signed in with the same Apple ID on these devices. For example, if you're looking to back up your iPhone photos to iPad, Windows PC, Mac, any other platform or the other way around, you should sign into iCloud with the same Apple ID. To avoid possible glitch with your Apple ID, you should also sign out of iCloud first and then sign back in to see if it works properly this time.
Fix 2: Restart your devices
Restarting your devices is often a simple yet effective fix when it comes to troubleshooting. So you can try restarting your devices to see if it fixes the hiccup.
Still no joy? Please continue with Fix 3, below.
Fix 3: Check the server status of iCloud.com
Another possible cause of the iCloud not syncing photos issue is a server issue. To check if this is the case, you should go to Apple's system status to see if the service is down. If the iCoud Backup server is currently down, there is little you can do but wait for the developer staff to sort it out.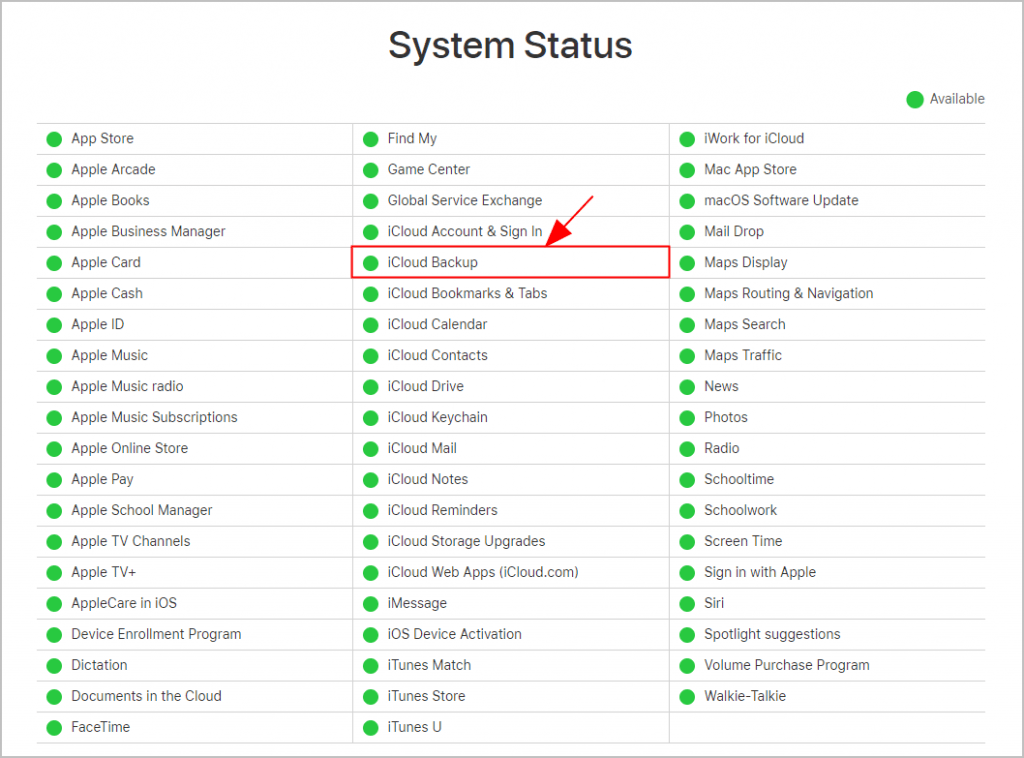 Fix 4: Update iOS to the latest
If your iOS device is running on an older system version, it may cause the iCloud not syncing issue as well. So it's recommended that you update your device to the latest version to see if it fixes the issue.

Fix 5: Switch to an alternate storage service
On the off chance that you have tried all the fixes above and iCloud still fails to sync your photos, consider using an alternate cloud storage service, such as Google Photos or Dropbox.
---
That's it – five fixes to help you resolve the iCloud photos not syncing issue. Hopefully you can back up your photos without a hitch now. If you have any questions, ideas or suggestions, please feel free to leave us a comment below. Thanks for reading.