Solved: How to Get Promo Codes for Pokémon Go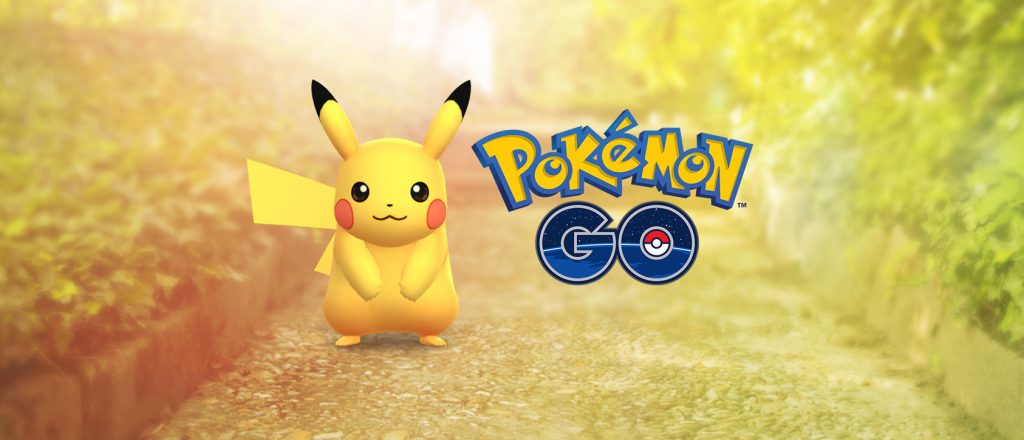 This post will show you how to get promo codes for Pokémon Go.
Pokémon Go is trending as an augmented reality mobile game. As a fan of this lovely game, you may want to get promo codes for Pokémon Go. And this post will show you how to get promo codes for Pokémon Go.
Note: For now only Android users can use promo codes for Pokémon Go. Because Apple restricts the entry of codes inside the apps, it's unavailable to use promo codes in Pokémon Go for iOS devices. Chances are iOS users can redeem the promo codes on web-based browsers in the future, or redeem the promo codes on Android device in the first place.
---
How to Get Pokémon Go Promo Codes
Niantic (developer of Pokémon Go) hasn't officially announced where you can get promo codes, but promo codes have been officially implemented and added to Pokémon Go in-game store on May 2, 2017. Below summarized the methods to get promo codes.
Method 1: Follow the Niantic official events
Niantic sometimes would partner with other companies to release promo codes, which is one of the official ways to grab promo codes for Pokémon Go.
For instance, Niantic and Sprint have partnered and organized a US and Android only giveaway at Sprint stores on May 2017. So Pokémon Go players could go to local Sprint store for free Great Balls, Lucky Eggs, and Incense. For more details of the event, click here (the page has been closed now since the event expired).
Therefore, Niantic will hold more events in the future and releases more promo codes. We will update this page whenever there is anything new on similar events. So stay tuned and add this page to your bookmark for any update!
Method 2: Grab codes from Starbucks stores
Apart from Sprint, Niantic will distribute promo codes with their partners like Starbucks.
People claim that they get promo codes when purchase at Starbucks. For example, one of the lucky players posted on Reddit that Starbucks sponsored Lure Promotion for Pokémon Go. So keep it in mind and the lucky chances may come to you when taking a sip at Starbucks.
There will be more locations that pop up promo codes for Pokémon Go in the future, and we will keep you updated. So don't worry.
Method 3: Check emails from Niantic
You're likely to receive promo codes from Niantic by emails. The email contains a promo code that could be redeemed for various gifts, such as three egg incubators and one lucky egg.
Usually Niantic sends this kind of emails to inactive players who have been left for some time. And some active users have claimed that they also receive the same emails. Emails content is different, some starts with something like We Have Missed You, or Happy Holiday. So be sure to check your email inbox and spam inbox.
Method 4: Check the coupon websites
Some people will share their promo codes on the Internet, so you can get codes for Pokémon Go on websites like coupon websites.
In addition, you can search on Facebook and Twitter with hashtags like PokemonGoPromoCode.
Don't worry if you're using random promo codes, as this won't ban your account. But it's NOT recommended to do this just in case.
---
Bonus Tips
If you buy some coins through an in-app purchase, you can grab an iTunes card from Amazon. They often go on sale, which saves you a bit of money in the long run!
---
FAQs
Q1: How do I redeem promo codes in Pokémon Go?
To redeem a promo code in Pokémon Go (kindly note that this is available in Android devices):
1) Tap the menu button on the Map screen.
2) Tap the Shop button.
3) Scroll down to the bottom and you'll see a field to enter your promo code, enter your code.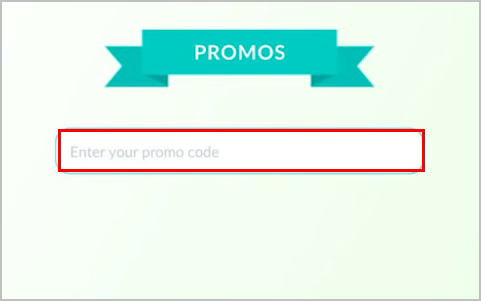 4) Tap Redeem and that's it.
Q2: Will I get banned if I try random codes?
Usually no. But we wouldn't recommend doing this.
Q3: Can iOS users redeem promo codes?
Not yet. Only Android users have the entry to redeem promo codes. Apple charges 30% of each transaction and restricts an entry to enter promo codes in-app purchase.
However, just like another Niantic game Ingress, it uses a website to redeem Ingress promo codes for iOS users. So chances are Pokémon Go will use the same method for iOS users to redeem promo codes in the future.
---
So that's it. Hope the information helps you get Promo Codes for Pokémon Go. If you have any questions or suggestions, feel free to leave us a comment below.