[Solved] eBay Coupon Not Working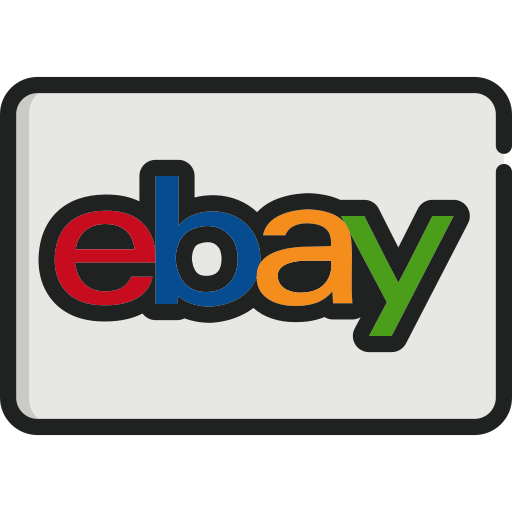 Receiving a $5 coupon from eBay via mails multiple times, but most of the time, the eBay $5 coupon is not working? You're not alone. This post is here to help.

What does the $5 eBay coupon looks like?
As an eBay user, you might have received an email including a coupon code for $5 from eBay. The coupon simply stating that if you purchase something for $5.01 more with a seller that accepts PayPal, or with PayPal selected as the payment option.
Take a look at the email address, the coupons were sent from a confirmed PayPal email address, so it's not a scam. However, when you put an item in the cart, then copy and paste the code in the box and click Apply, the message appears: Looks like that's the wrong code. Please double-check and try again.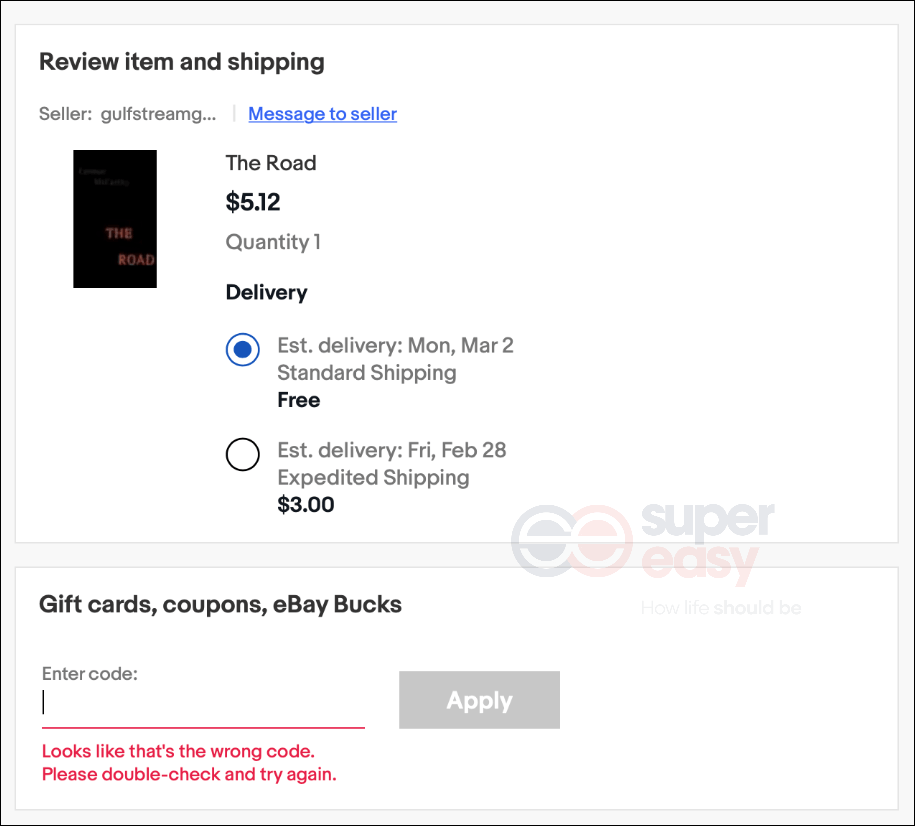 Both customer and the seller is using PayPal, and the item is more than $5.01, why it's not working?
Why eBay coupon not working
Make sure the coupon code is correct and you haven't already used the coupon on another purchase.
Confirm the coupon is still valid by checking the expiry date.
Make sure the coupon is eligible for the item you've selected.
If none of these happens, the issue might relate to your eBay account. The eBay coupons are always tied to a particular eBay account, so you can't use them with any other account. You need to use the coupon with an account that was created with the correct email address otherwise it's not working.
If you don't remember the account and the user ID, you can try log in with the email address to which you received a coupon. It's possible that you accidentally created an account with that email address.
If you're not sure about the account, you can contact eBay customer service for help, they'll help you find the account.
When you find the coupon code is not working, take a look at the ways and find a way to fix the problem.
What to do when you receive eBay coupon
Do a quick test with the coupon when you receive the email. You can pick a random item and apply the coupon, make sure the items are in the specified categories if applicable. Items from Buy-it-Now are a good option because there are no offers or combined purchases involved.
If the total price doesn't get reduced, ignore the coupon and walk away. DO NOT complete your payment! The discount won't be applied to the order after you confirm the payment.
How to solve $5 eBay coupon code not working
1. Contact customer support
Call the eBay customer service team and report your coupon glitch is the most direct way to solve the coupon not working issue. Instead of asking why the coupon code is not working, ask them whether you have another unknown account that builds with your email address may save you a lot of time.
If you do have such an account, log in to check whether you can use the coupon code. Then decide to continue figuring things out or giving up. You may get a new valid coupon code from eBay after consuming your time and energy.
If you don't have such an account or you don't want to spend much time on eBay customer service, you can move to the next method.
2. Get the latest working coupon
What to do when you do want to shop something on eBay but the $5 coupon is not working? You need another valid coupon code. If you're tired of searching and just want the latest working code asap, you should definitely try Coupert. It's a powerful browser extension that helps you hunt and verify promo codes automatically and get cashback on every order. And the most important thing is, it's 100% legit.
Install Coupert on your browser for free and sign up.
Go to eBay.com and click the coupert extension on the upper-right corner.
Then you'll see all available coupons. Now you can start saving with Coupert. (You can get a cashback even if there isn't a working promo code).

So you'll get a discount AND a cashback through Coupert!
If you're on mobile and can't install Coupert, you can also visit our eBay coupon page to get more coupons. There you'll always find the latest eBay special offers easily & quickly.
3. Get cash rebates and discounts
Before going to the purchases process, use Extrabux, a rebates service that gets you up to 30% of your purchase price back when you buy from eBay. And unlike coupon codes, it's guaranteed to work every time!
Extrabux is a free and legit platform where you can get cash rebates when you shop online through their network of brand-name stores, and you'll get access to special discounts and online coupons. This can actually help you save more money when shopping through Extrabux than you would by shopping directly through the merchant's website. What's more, when you join Extrabux, you'll get $20 as the Welcome Bonus as well as up to 30% cash back on your favorite stores.
To start getting cash back on your normal purchases, just sign up for free and start shopping.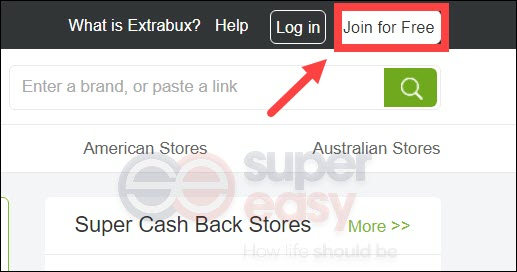 How to get cash back when shopping at eBay
1) Go to the eBay page at Extrabux.com.
2) Clicking Start Shopping, you'll be redirected to ebay.com. After you place an order successfully, the cashback will be added to your account.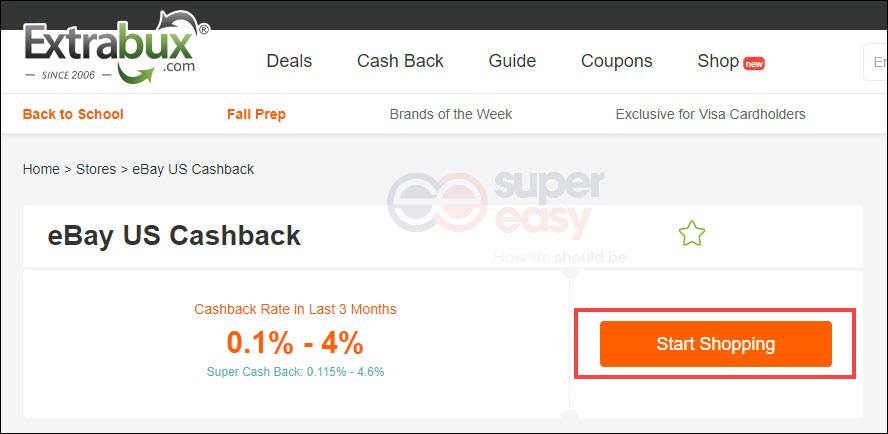 ---
That's all the tips for how to solve the eBay coupon not working issue. You may also like How to get cashback after eBay Bucks Program ended & How to Buy on eBay – 13 eBay Buyer Tips to Save Money.