[SOLVED] An error occurred while starting Roblox 2022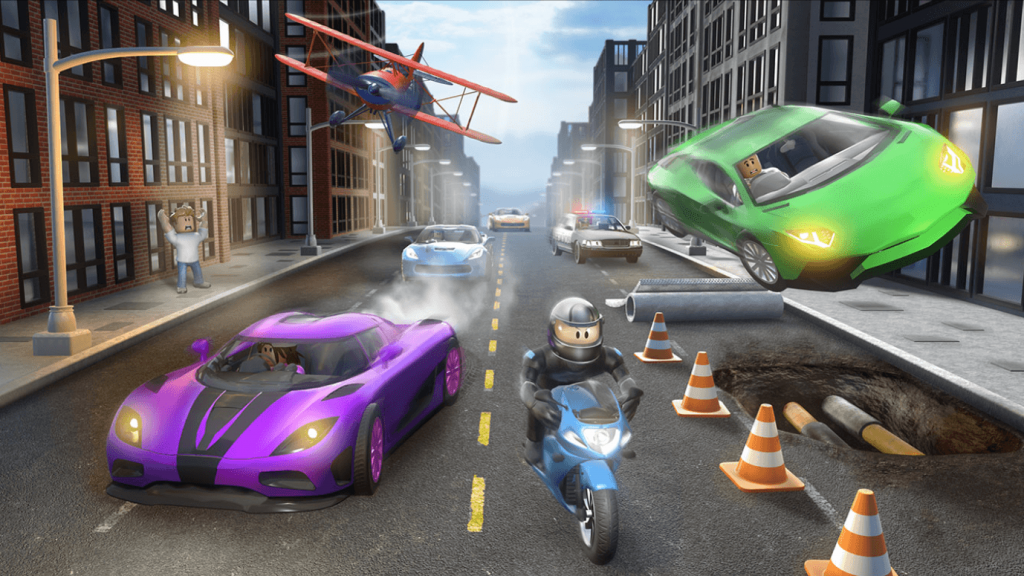 Yes, even in 2021, many players still receive the error An error occurred when starting Roblox! That can really get you out of nowhere. Actually, the causes are related to internet connection issues. That means you may either have poor internet connectivity or your antivirus software is stopping Roblox from launching. To get rid of the error, you can try the methods below:
Fix 1: Reset your router
To troubleshoot your internet, one of the straightforward methods is to reset your router. Simply press the reset button on your router to reset it. Then launch your game to check if it's starting.
If that error message is still popping up, try the next fix below.
Fix 2: Reset TCP-IP with Netsh
If resetting the router didn't help you solve your problem, resetting TCP /IP may help as your Internet Protocol may have been corrupted. To do this, follow the instructions below:
1) On your keyboard, press the Windows + R keys simultaneously to open the Run box.
2) Type or paste cmd and press Enter.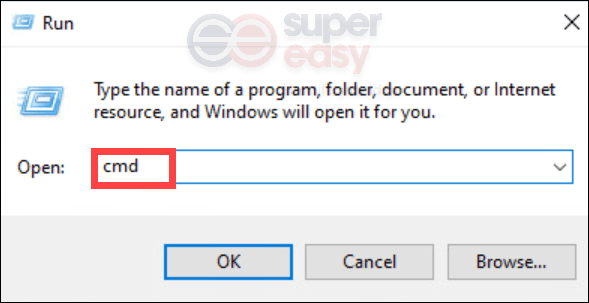 3) At the command prompt, enter the following command, and then press Enter.
netsh int ip reset c:
esetlog.txt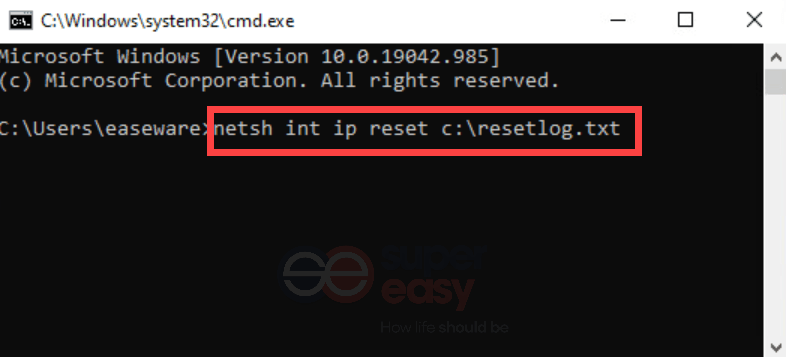 When the action is complete, restart your computer and launch Roblox. If your problem persists, try the next fix below.
Fix 3: Disable proxy settings
Some users may have used a proxy server for some reason or just accidentally. But this can hamper the internet connection and your Roblox would fail to launch. To check if that's your case, follow the steps below:
1) On your keyboard, press the Windows + R keys simultaneously to open the Run box.
2) Type or paste inetcpl.cpl and press Enter.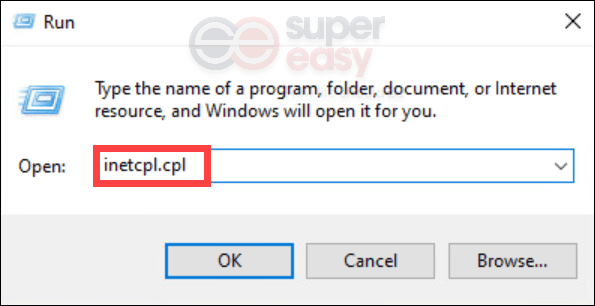 3) Select the Connections tab. Then click on the LAN settings button.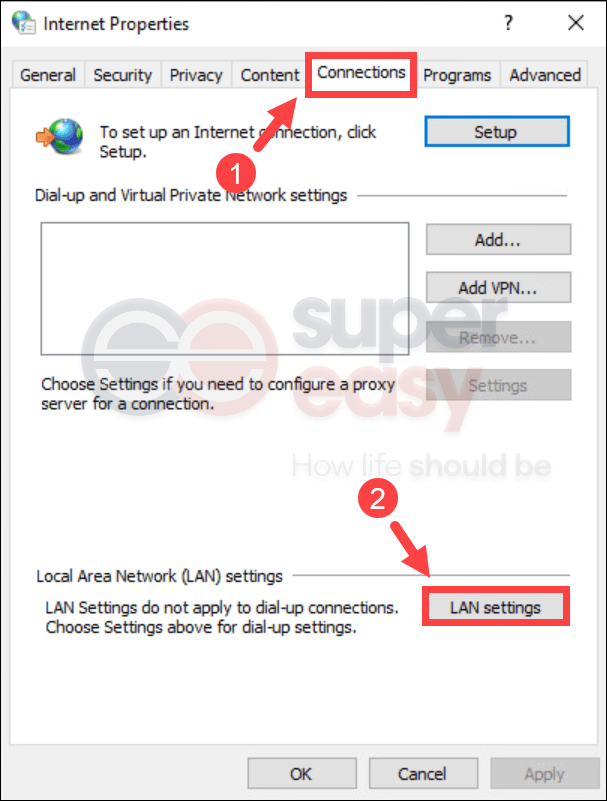 4) Uncheck the option Use a proxy server for your LAN. Then click OK.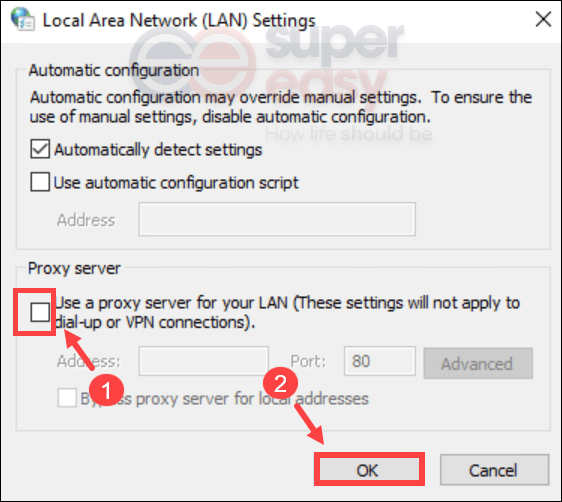 5) Click OK to close the window.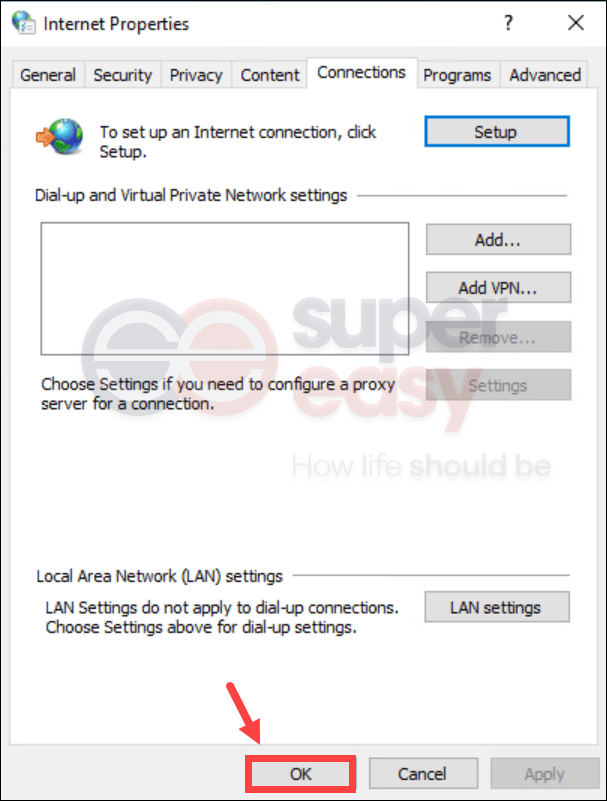 Now launch your Roblox games. If your problem persists, proceed to the next fix.
Fix 4: Disable antivirus software
Users might have some antivirus software installed on their system in order to protect their computer from malware attacks. But sometimes they would block your game from launching or accessing the internet. Therefore, we would suggest you disable those antivirus software before starting Roblox.
To disable antivirus software, simply click on the up arrow icon near the system tray, right-click on the program, and choose the option to disable or exit the program. Once you've done this, play Valheim and check if your problem has been resolved.
For further troubleshooting, you might need to temporarily disable Windows firewall in case it's blocking your game from accessing the internet or launching:
1) On your keyboard, press the Windows + R keys simultaneously to open the Run dialog box.
2) Type or paste control firewall.cpl and click OK.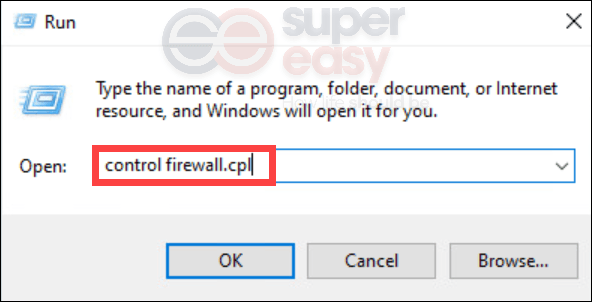 3) Click Turn Windows Defender Firewall on or off.


4) Select Turn off Windows Defender Firewall (not recommended) for Private Network and Public network. Then click OK.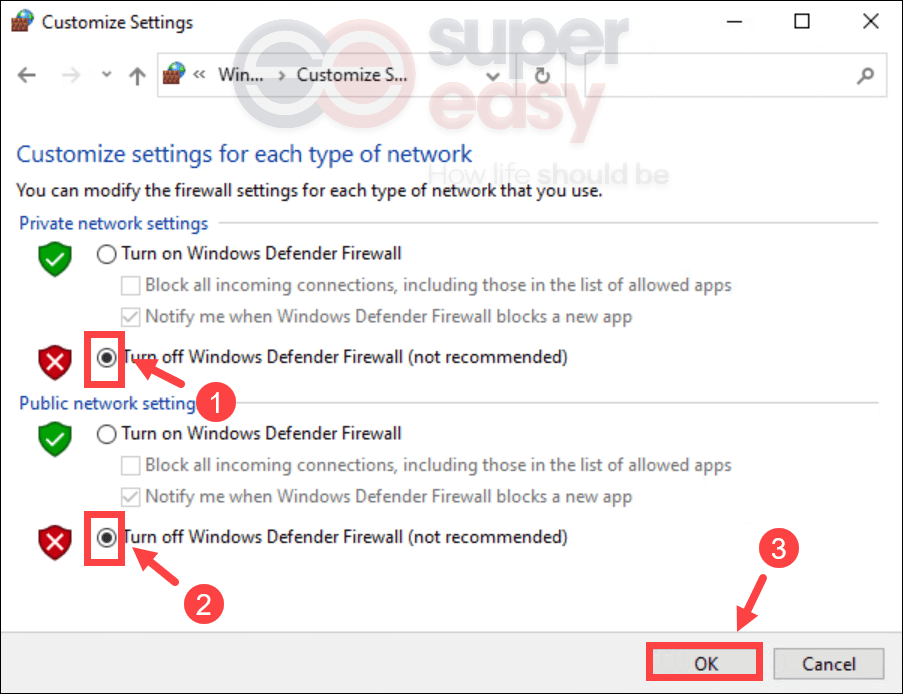 You should not open any unknown websites after disabling Windows firewall as this can put your PC at risk.
Now launch your Roblox games. If you still receive the error, you may need to consider reinstalling Roblox. Read on and find out how.
Fix 5: Reinstall Roblox
To reinstall Roblox, take these steps:
1) Click on the Start button in the lower left of the screen.
2) In the Search box, type programs and features. Then click Add or remove programs that appears at the top of your search list.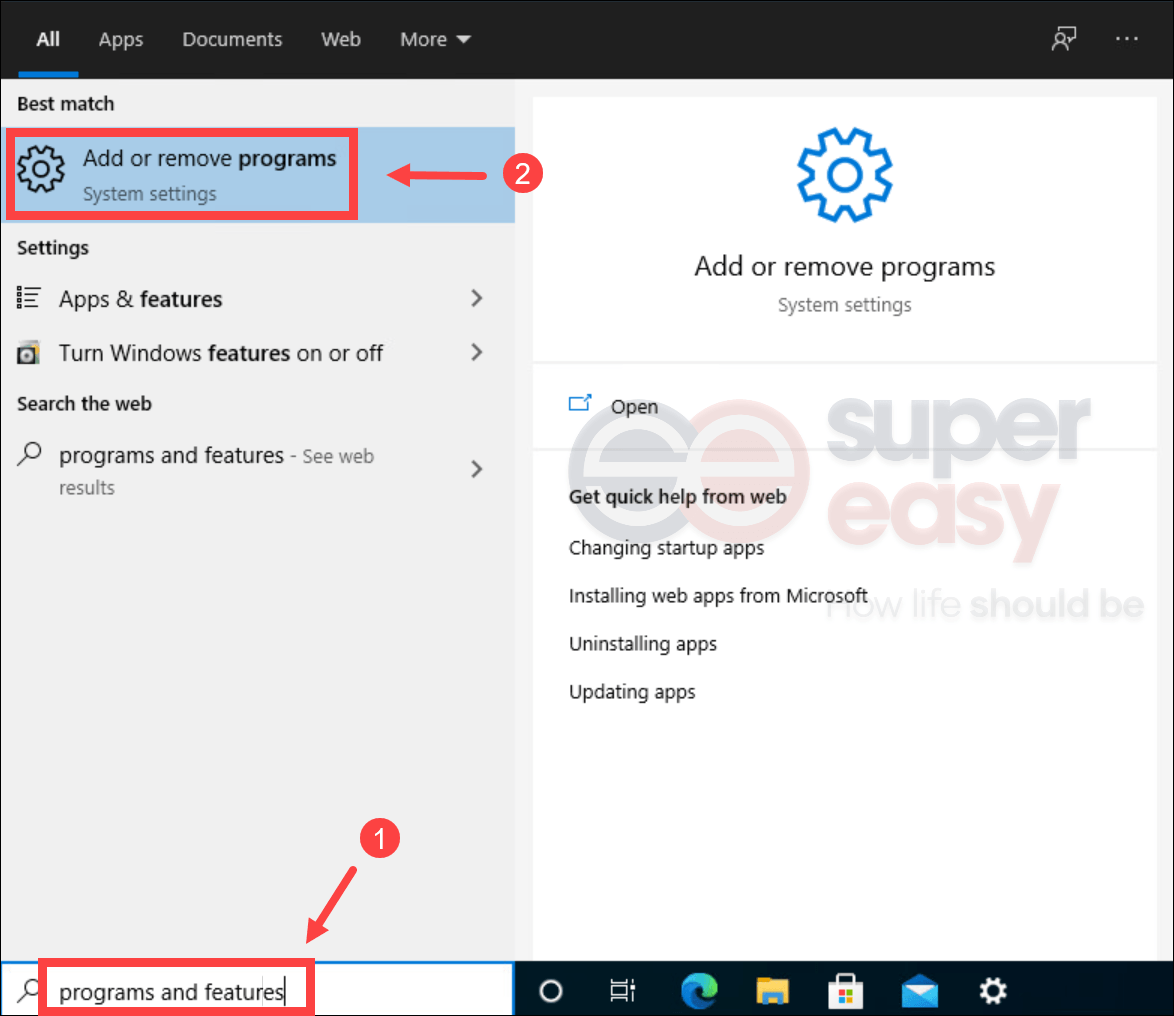 3) In the window that pops up, scroll down until you see Roblox. Click it and click on the Uninstall button.
After uninstalling Roblox, you can fully remove the Roblox folder in case there are some corrupted or outdated files left over. To do this, press the Windows + E keys simultaneously to open the File Explorer. Then navigate to this folder: C:Users(Your Windows Username)AppDataLocal. From there, delete the Roblox folder.
After deleting game files, reinstall the game and try running it.
Bonus: tricks to get cheap Robux
Plan to purchase Robux to obtain new clothes, accessories, and gear for your avatar but don't want to pay for the full price? Using a promo code! To get one, simply search online. But you'll need to verify the validity, terms and conditions. It may turn out that the code you find isn't working. To save the hassle, we recommend you use Coupert, a free and legit browser extension that automatically tells you if there are promo codes available when you're purchasing Robux.
Add Coupert to your browser.
Navigate to the robux purchasing page from roblox.com or Amazon and choose the amount of Robux you want to purchase. Upon checkout, an alert will pop up telling you if there are available promo codes and apply the best discount for you automatically. If there are no codes showing up, click on the Coupert icon on the top right. Then copy the codes that appear.
If you purchase Robux from Amazon, you can first claim an Amazon gift card for free. Free-to-join veteran survey sites such as Toluna can allow you to earn points by taking various surveys. When you rack up 75,000 points, you can redeem a $25 Amazon gift card.