How to Find Someone's All Social Media Profiles with a Username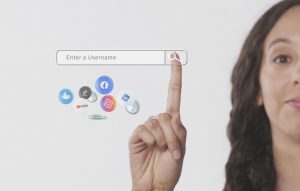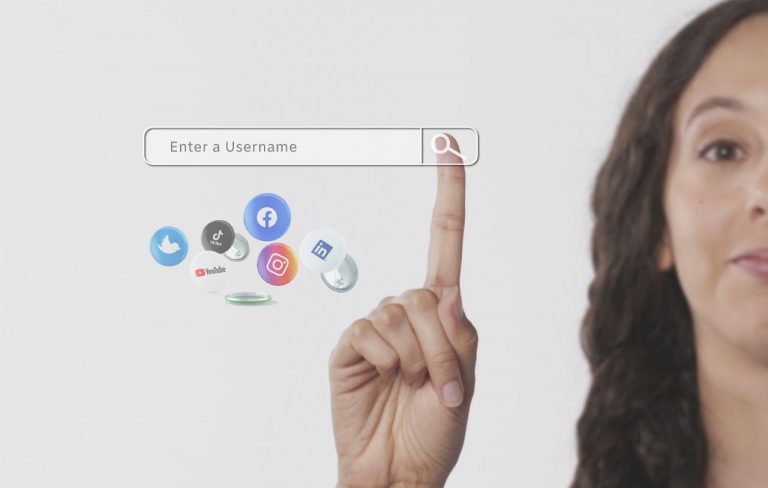 Reverse Username Lookup
Find someone's profiles on 55+ social networks
The average number of social media accounts is 8.4 per person in 2020. So if you're trying to find out if someone has a profile on other social media sites, chances are, the answer is yes.
This post will walk you through how to pull up someone's social media profiles on different sites, assuming that you already know at least one username the person uses.
1. Find profiles with BeenVerified

BeenVerified is one of the best people search engines for finding people online. It allows you to search someone by name, social media username, phone number, email address, or physical address.
All you need to do is enter the username into the search box and click Search Now.
BeenVerified will compile information associated with the username in one report. Details that BeenVerified provides include the person's contact information, background details, and social media profiles on major social networks.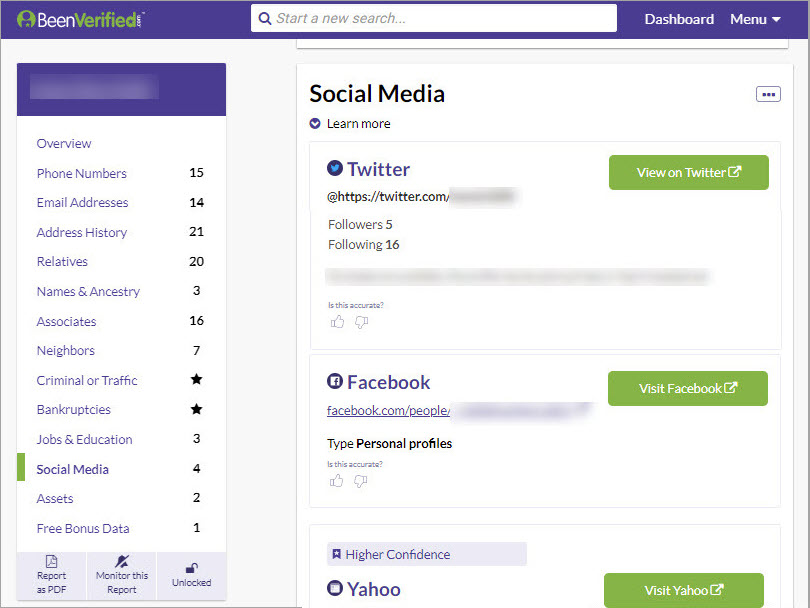 Social Catfish is an online dating investigation service that has one of the most comprehensive collections of social media/dating site profiles and background information.
You can run a reverse username lookup with Social Catfish. It will then scan data across major social networks and public records and find the person's profiles on different social media networks.
Just type the username into the search bar and click Search.
Social Catfish will search its large database and gather information associated with the username into one report.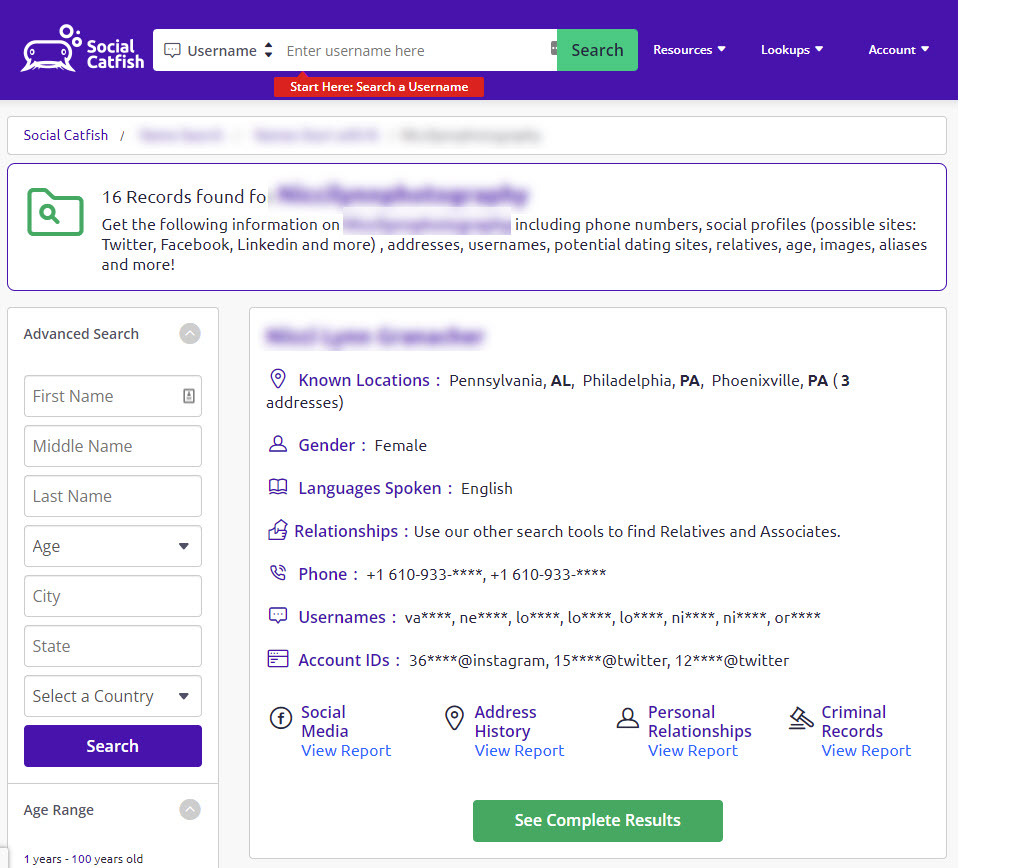 3. Find someone with Spokeo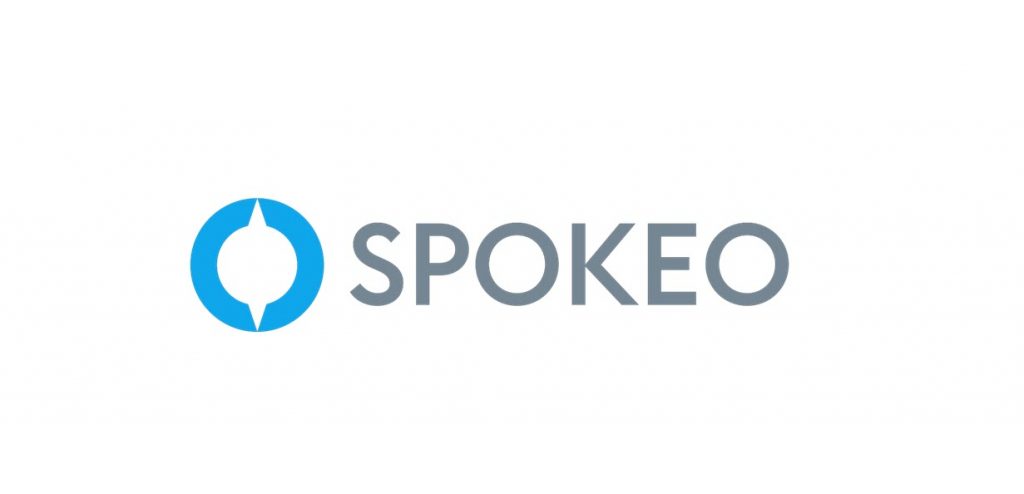 Another powerful people search tool is Spokeo. You can use the Spokeo username lookup service to confidentially search for someone's social media accounts. The results show possible profiles owned by the person on social networks, dating sites, blogs, and more.
Just go to Spokeo. Type the username into the search bar and click SEARCH NOW.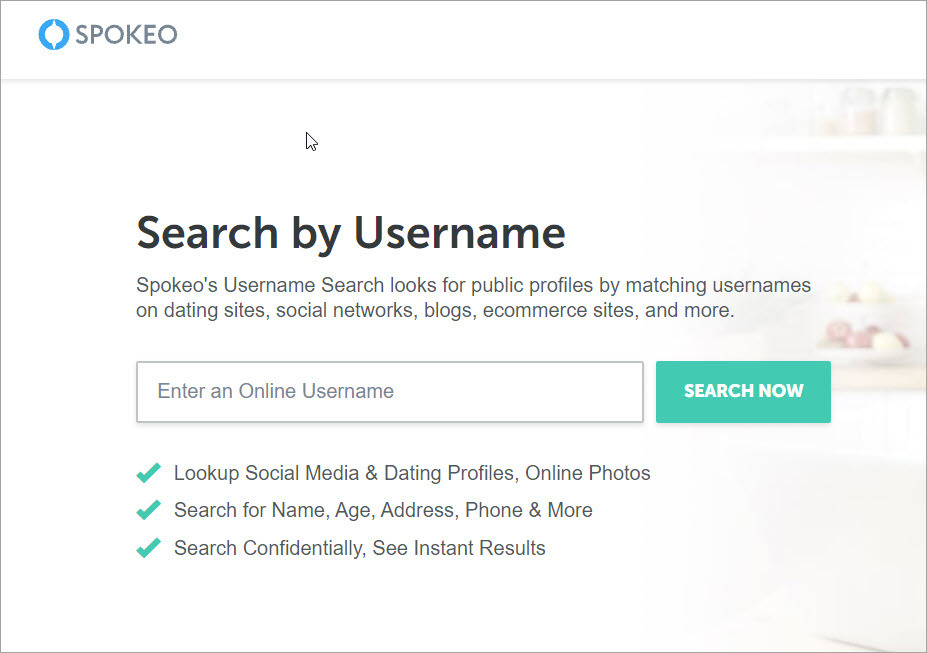 Spokeo then searches for profiles that match the username. You can check each profile page to see if that belongs to the person you're looking for.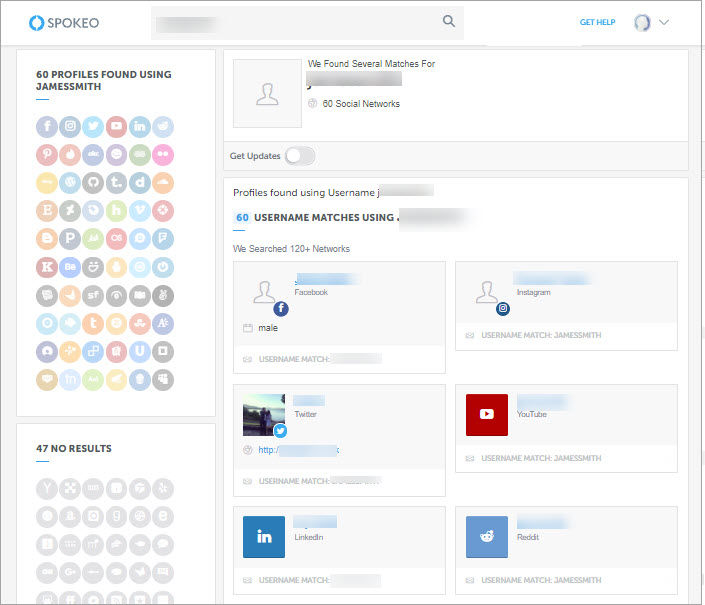 4. Look up social media accounts with PeopleLooker

PeopleLooker provides one of the best username lookup tools to find information on people you know online.
Just plug in a social media username and PeopleLooker will comb through public records to find out the account owner's name, profiles on other social networks, contact information, and background details associated with the same username.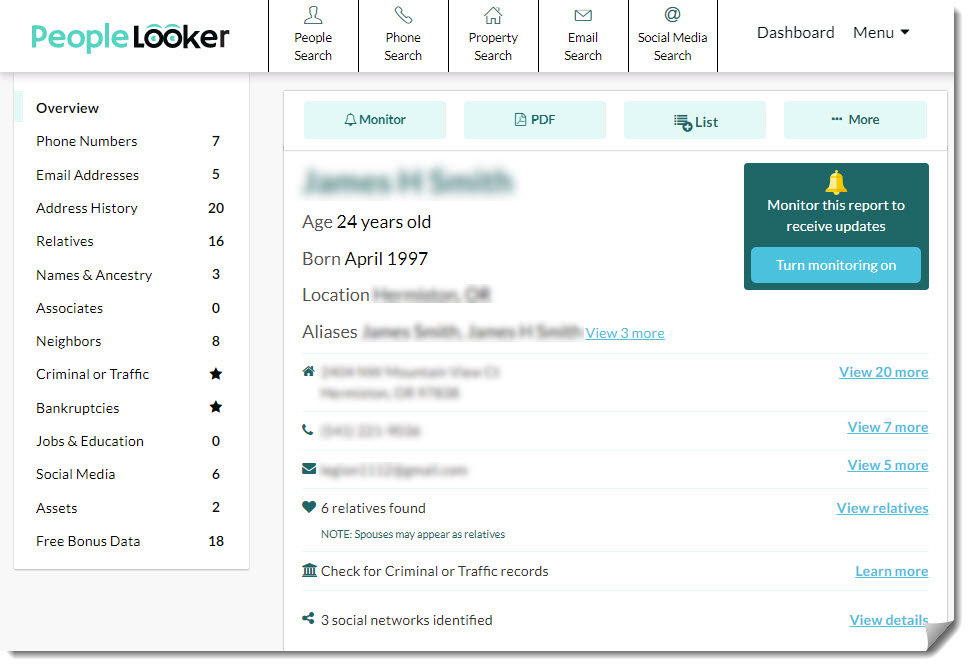 4. Google the username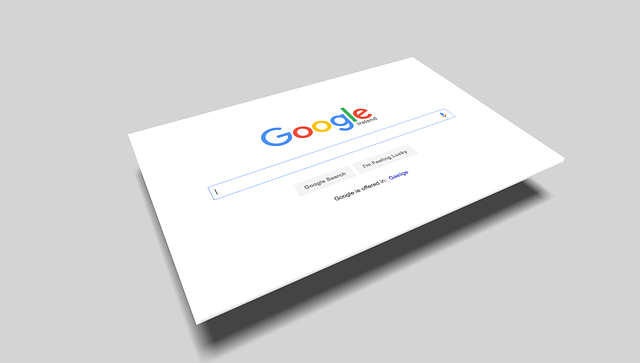 People often use the same or similar username when creating new accounts on different social media platforms. This means the same username might probably be found on multiple sites like Twitter, Snapchat, Instagram, Reddit, Facebook, etc. To see if it's true for you, you might want to start your searches with Google.
Enter the username into Google and see if you can pull up the person's social media profiles. If Google returns too many results than you can handle, try putting quotation marks around the username and search again. This will tell Google to return exact matches and filter out vague ones.
5. Search major social networks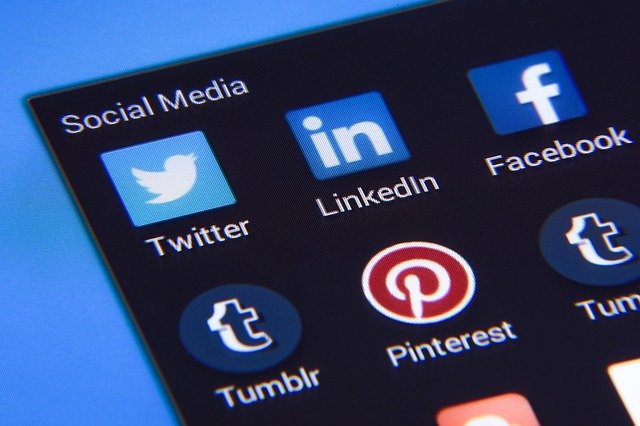 Most social networks allow you to search for other users' profiles by performing a username search. To do this, you might need to create an account for the site, as many social media platforms won't let you look at profiles without registration.
Just launch your account into the site, search for the username from the search field, and browse through the results to see if you can find the profile you want.
This might take a while when you're trying to pull up someone's profiles on different platforms. If you don't feel like going through all the trouble, a dedicated people search tool like BeenVerified is your best choice to get all the profiles in one search.