Smite Codes, Free Gods and Skins (Updated August 2022)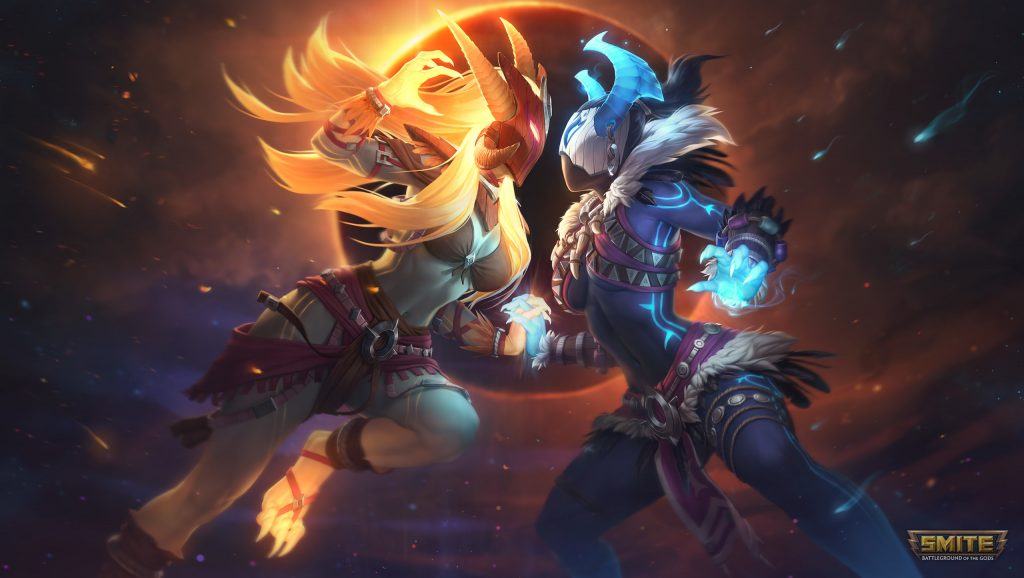 There're various ways to get gods, skins and gems without spending money on Smite. In this post, we'll guide you through how to get exclusive Smite rewards for free.
Option 1 – Follow Smite on social media
You can get Smite rewards such as gods and skins by linking your social media account to Smite. Here's what you can get by following Smite:
Follow Smite on Facebook to get Ra god and Solar Eclipse skin.
Follow Smite on YouTube to get Nu Wa god and Water Dance skin.
Follow Smite on Twitter to unlock Artemis god and Stalker skin.
Follow Smite on Twitch to a Cutesy Avatar Roll.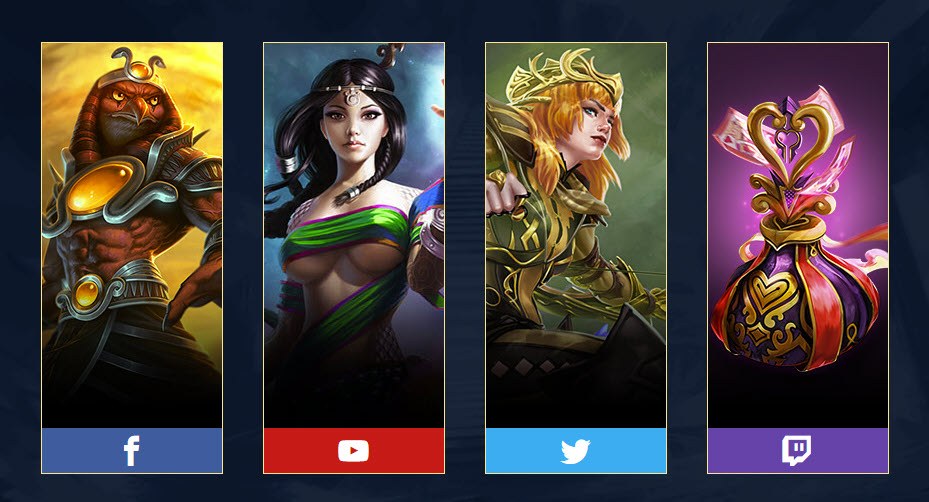 Option 2 – Get Smite and Alienware giveaways
Alienware has been offering keys for Alienware Ra Skins. To get them, follow the instructions below:
Create an Alienware Arena account.
Login to your account.
Click the GET KEY button.
Login to the Smite game.
Click Store on the top-right.
Click Redeem Promotion and enter your code
Option 3 – Refer a friend
You can get Smite special rewards by inviting friends to the game. If you successfully referred a friend, you can get rewards when playing game with him/her, and also when your friend levels up, both of you can get your share of bonuses.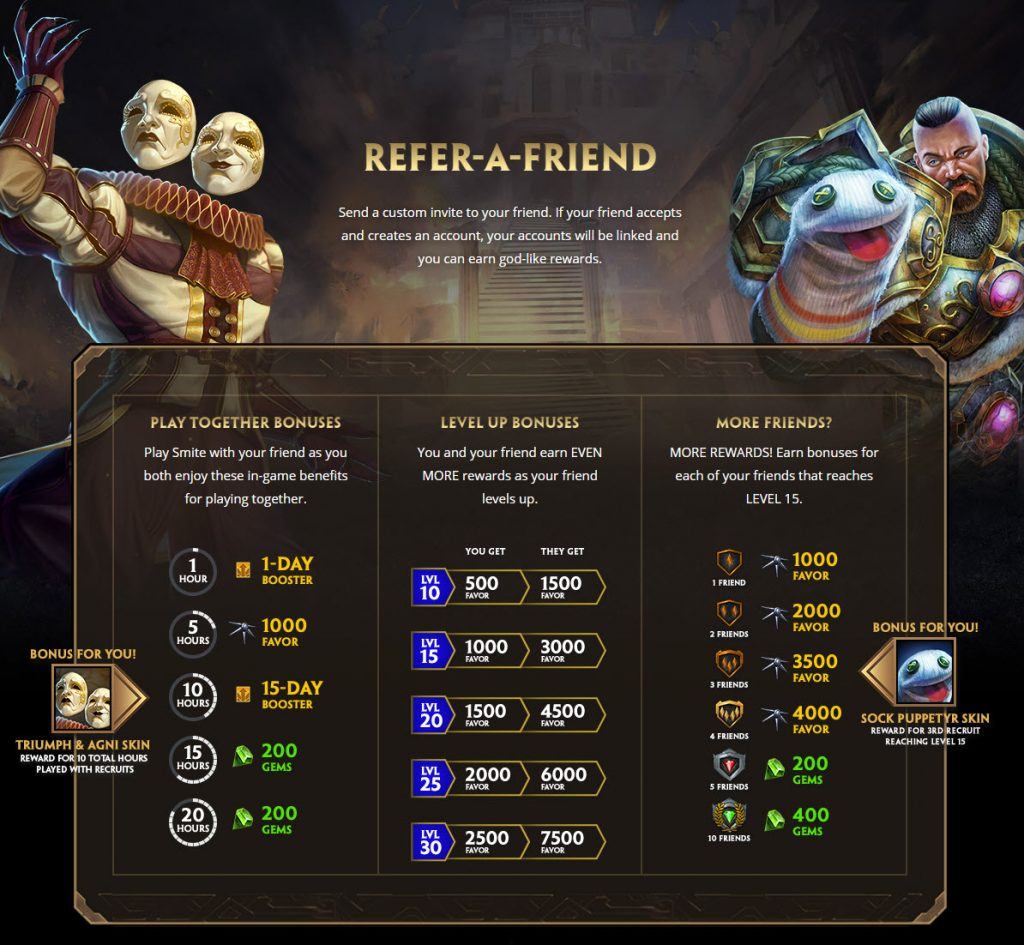 Option 4 – Sign up for Idle-Empire
Idle-Empire is offering free Smite gems as a registration gift. To get the gem, all you have to do is signing up for an account at Idle-Empire, watch videos or complete simple tasks.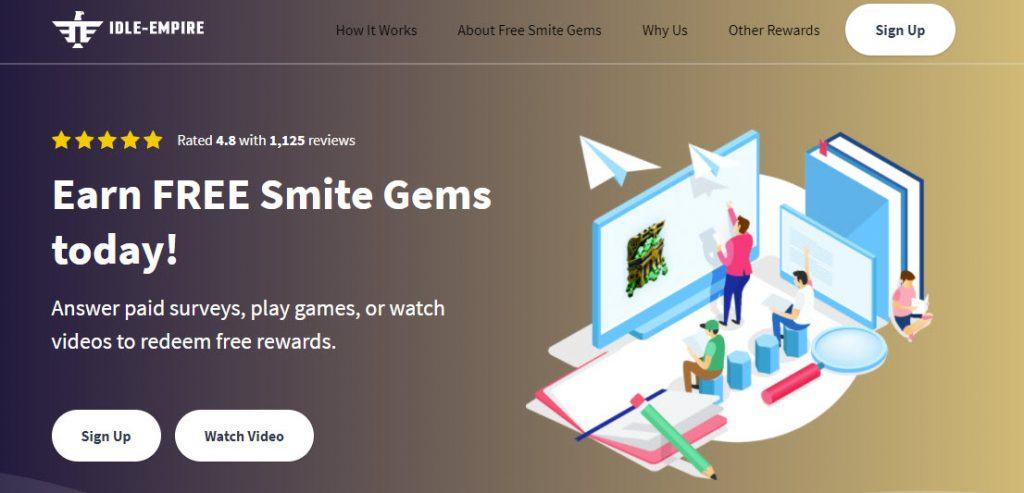 Option 5 – Get Smite redeem codes
If you're uncomfortable with linking your social media account or creating any accounts on third-party websites, then getting Smite codes would be the best choice for you. Smite regularly releases redeem codes that allow you to get in-game items such as gods, skins or gems, and more for free. Currently, there's only one code available:
Generally, you can find Smite codes in streams. You can look at Smite Tournament schedules to know upcoming lives. If there's a live available, look around the subscription for the MIXER thread to find out when and where codes are given away.
How to redeem Smite codes
To redeem a code in Smite is very easy. Follow the instructions below:
Open Smite and log into your account.
Click STORE on the left menu.
Select the Other tab.
Select Account from the drop-down menu.
Click Redeem Code.
Enter your code and apply it.
So that's it for this post. Thanks for reading! Feel free to leave us a comment below if you have any thoughts.