How to Get Smartsheet Free Trial (No Credit Card Needed)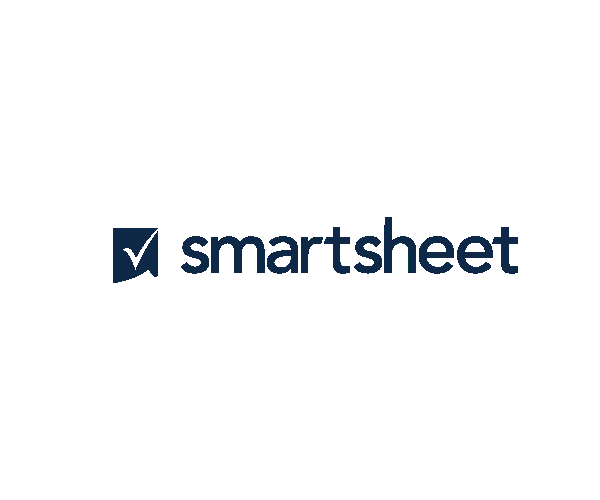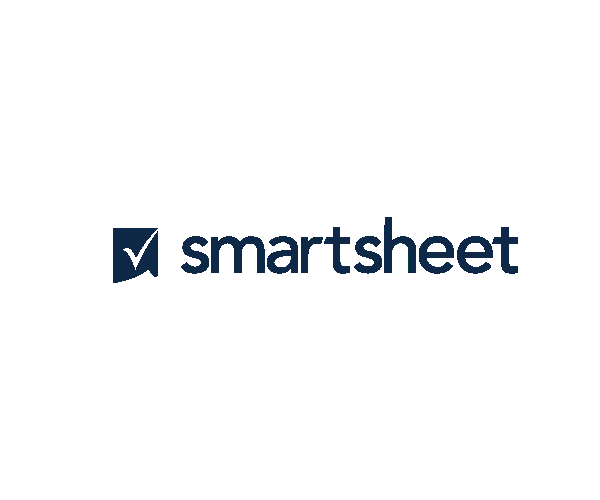 Smartsheet 30-Day Free Trial
No Credit Card Needed
Feeling overwhelmed juggling multiple projects? We get it. Managing a ton of moving parts across projects is no joke, especially when deadlines are looming. Smartsheet could be the right project management tool your team needs. It helps your team plan, track, and report on work in real time.
Better yet, Smartsheet offers a generous 30-day free trial, which lets you test-drive a paid plan to its full capacity before making any commitment.
In this article, we'll walk you through signing up for a Smartsheet free trial step-by-step. Read on…
What is Smartsheet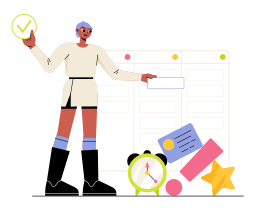 Smartsheet is a project management, collaboration, and work execution platform available as a Software-as-a-Service (SaaS) solution. It is accessed and managed over the Internet through a web browser or mobile app.
The core of Smartsheet is spreadsheet-like "sheets" which users can customize for their project management needs. But Smartsheet provides additional collaboration features beyond regular worksheets, such as the following:
Break down projects into tasks with due dates, assignees, status, etc.
Build Gantt charts to schedule and visualize project timelines.
Automate workflows like status reports, approvals, and alerts.
Get bird's eye view analytics through dashboards.
Discuss tasks and collaborate with team members in real time.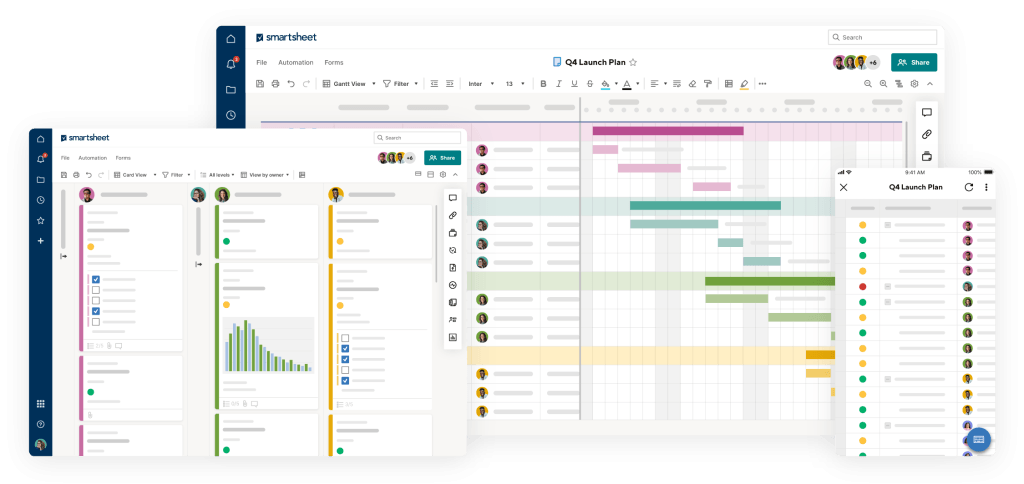 With a combo of a user-friendly spreadsheet interface and powerful collaborative features, Smartsheet offers the best of both worlds. It can be a great fit if you love the familiarity of the sheet-based style but have outgrown the capabilities of basic tools like Microsoft Excel and Google Sheets.
How to get Smartsheet 30-day free trial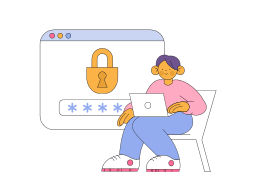 Getting started with Smartsheet is quite simple. And straightforward – you don't even need to hand over any payment details. Just go to its official website, enter your email, and you're good to go with full access to its features.
Here is how to do it:
Go to the Smartsheet official website.
Click Try Smartsheet for free next to the header image.

Enter your work email, then click Continue.

Smartsheet will send you an email with a verification link to activate your account – just click on it to complete the activation process. From there, you can put it to the test and find out everything it can(or cannot) do.

How much does Smartsheet cost after the trial?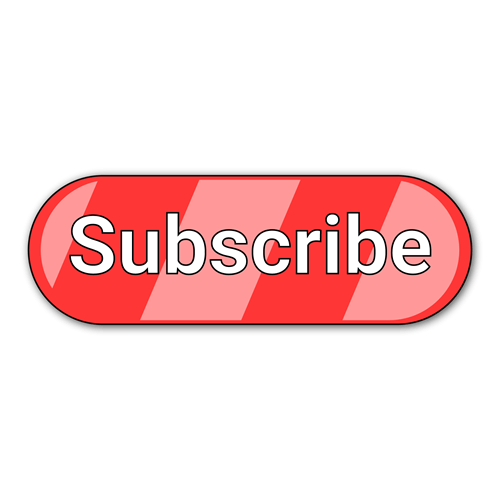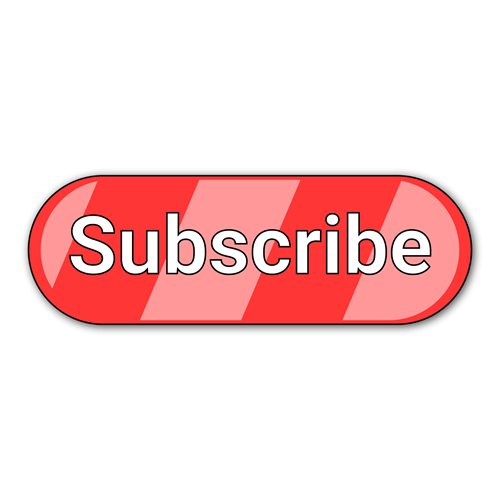 The free trial is a great way to experience Smartsheet's full value before purchasing a plan for ongoing access.
Once you've finished the trial, and you decide to continue using Smartsheet, you can choose one of the following subscriptions based on your needs:
Free – Good for individual users and small teams just starting out. Includes access for up to 2 users with basic features.
Pro – $7/month per user. Provides additional collaboration tools, more integrations, and workflow automation.
Business – $25/month per user. Adds advanced features like dashboards, forms, and SSO along with premium support.
Enterprise – Custom pricing. Gets you premium capabilities like advanced security, system integration, and dedicated support.
Here's a breakdown of the features of Smartsheet's paid plans:
| Features | Pro | Business | Enterprise |
| --- | --- | --- | --- |
| Price | $7 per month, per user | $25 per month, per user | Custom pricing |
| Max. editors | 10 | Unlimited | Unlimited |
| Sheets, Forms, Reports, and Dashboards | Unlimited | Unlimited | Unlimited |
| Sheets per Report | 1 | Unlimited | Unlimited |
| Viewers and Collaborators | Up to 10 per object | Unlimited | Unlimited |
| Attachment Storage | 20 GB | 1 TB | Unlimited |
| Automations | 250 per month | Unlimited | Unlimited |
| Integrations | Microsoft Office 365, Google Workspace, Dropbox, Quip, and Slack | All of Pro plan integrations plus Microsoft Teams, Adobe Creative Cloud extension, Power BI (business intelligence), and Smartsheet for Tableau | All Business integrations plus e-signature with DocuSign |
Whichever plan fits your team's needs, you can subscribe on a monthly or discounted annual basis. Plus, if your requirements change, you have the freedom to switch plans or adjust the number of seats as needed.
Smartsheet alternatives
While Smartsheet offers robust table-based project management, it may not be the best fit for teams wanting a different approach.
If you're looking for a project management solution with a workflow that's distinct from Smartsheet's rows and columns, here are some options to consider:
| Tool | Free Plan | Paid Plans |
| --- | --- | --- |
| ClickUp | Free Forever: Unlimited members, 100 MB storage | $5 – $9 per user/month |
| Jira | Free Forever: Up to 10 users | $7 – $14 per user/month |
| Asana | Free Forever: Unlimited tasks, projects, 15 GB storage | $10.99 – $30.49 per user/month |
Option 1 – ClickUp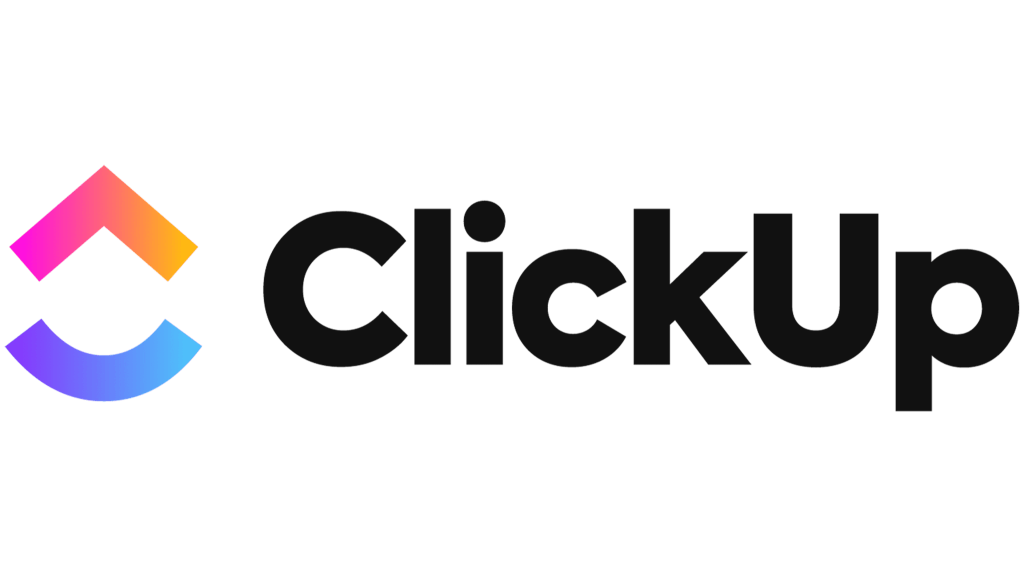 ClickUp is a highly customizable, multifunctional project management platform. It combines spreadsheet-like data tables with visual boards and calendars for planning. The versatility of ClickUp allows it to support both structured and agile workflows.
Option 2 – Jira

Jira is tailored for agile software development teams. Its scrum and kanban boards provide flexible ways to manage sprints and workflows. Jira enables real-time reporting on software projects with burndown charts and integrations with dev tools.
Option 3 – Asana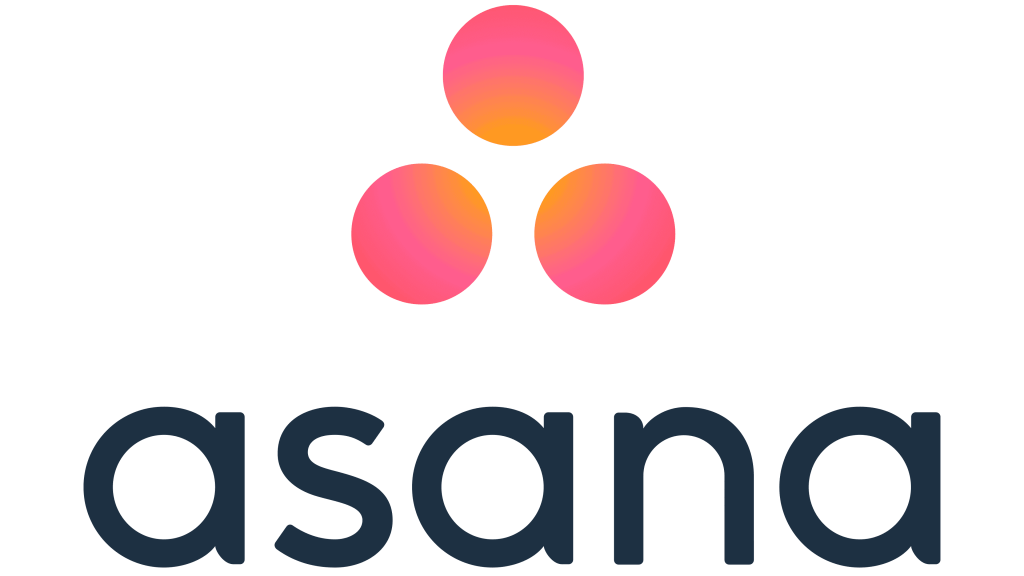 Asana focuses on list-based task management. Its simple and intuitive interface makes it easy to create task lists, kanban boards, calendars, and timelines to visually organize work. Asana is suited for teams who want an uncomplicated tool for managing project to-do's.
Wrap up
Whether you're just starting out, looking to migrate, or seeking to expand your team's productivity, having the right project management platform can help you stay organized and keep projects on track.
In this article, we've covered what Smartsheet is, how to get Smartsheet's free trial, and how much it costs. With the 30-day free trial, you can fully test Smartsheet before making a commitment. In the meanwhile, if it's not the right fit, you can also explore alternatives like ClickUp, Asana, and Jira to find the perfect match for your needs.
If you have any ideas, questions, or suggestions, you're more than welcome to leave us a comment below. Thanks.
Illustration by Marina Green from Ouch!
Illustration by Elisabet Guba from Ouch!