7 Best Vacation Home Booking Sites Similar to Airbnb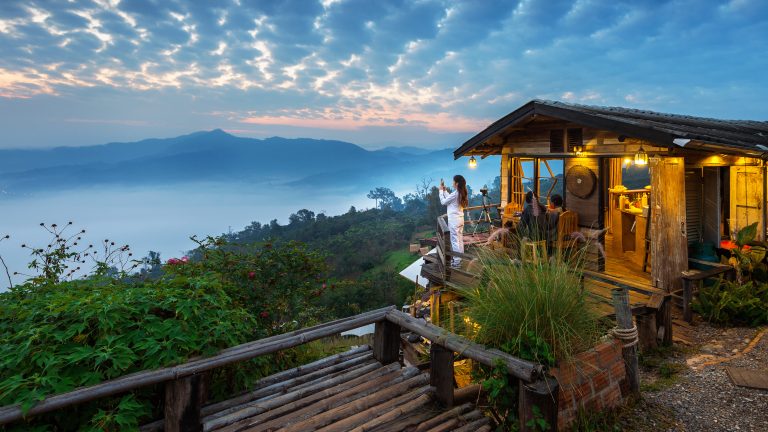 Traveling to new destinations is an exciting endeavor, offering opportunities to explore unfamiliar cultures, savor delicious cuisines, and create unforgettable memories. When it comes to accommodations, vacation home rentals have gained immense popularity in recent years.
Airbnb was a pioneer in revolutionizing the way travelers experience their stay by providing access to unique homestays, houses, and apartments worldwide. But did you know that there are alternative platforms that offer similar, if not better, experiences? In this article, we'll introduce you to 7 of the best vacation home booking sites, each with its distinct charm and features, ensuring you have the perfect home away from home.
Why do we need such alternatives? While Airbnb has undoubtedly set a high standard for vacation rentals, it's always a good idea to have choices. Whether you're looking for a wider range of options, unique cultural experiences, or simply exploring different booking platforms, our list of the best Airbnb alternatives will help you plan your next adventure with confidence.
Option 1: Airbnb alternative – Vacation Rentals with Vrbo

Vrbo, short for Vacation Rentals by Owner, is a premier vacation home booking platform similar to Airbnb. It offers a vast selection of vacation rentals, including houses, condos, cabins, and more. What sets Vrbo apart is its specialization in entire homes, providing travelers with an authentic and comfortable stay in various destinations worldwide.
Vrbo prides itself on its user-friendly website, making it easy to find the perfect vacation rental for your needs. You can filter your search based on location, property type, price range, and more. Additionally, Vrbo offers a Book with Confidence Guarantee, ensuring that your booking experience is worry-free. They have a dedicated customer service team available 24/7 to assist you with any questions or concerns.
Here's how to book a vacation home on Vrbo:
Visit the Vrbo website.
Enter your desired location and travel dates in the search bar, and click Search.

Browse through the search results and use the filters to narrow down your choices, such as the number of bedrooms, amenities, and price range.

Once you find the perfect vacation home, click on the listing to view more details and photos. Remember to review the property description, amenities, and any guest reviews to ensure it meets your preferences.
Click the Book Now button, follow the prompts to enter contact information,create an account or log in, and complete the booking process.

Make your payment, and you're all set for a fantastic vacation experience.
Option 2: Get 25% or more off your dream stay – Expedia

Expedia is not just a flight and hotel booking platform; it also offers an extensive range of vacation home rentals similar to Airbnb. With Expedia, you can book a homestay, house, or apartment in various destinations around the world. What makes Expedia stand out is its comprehensive approach to travel, providing everything you need in one place.
Expedia's user-friendly interface allows you to seamlessly switch between booking flights, accommodations, car rentals, and activities. This convenience makes it an excellent choice for travelers who prefer an all-in-one travel solution. Whether you're planning a family vacation, a business trip, or a romantic getaway, Expedia has you covered.
Here's how to book a vacation home on Expedia:
Visit the Expedia website.
Enter your destination and travel dates, and click Search to view a wide range of vacation home rental options.

Use the filtering panel in the left to narrow down your choices based on property type, price, and guest ratings.

Explore the property listings to find one that suits your preferences, and click to view more details.
Click Reserve a room and follow the prompts to create an account or log in.
Complete the booking process, make your payment, and get ready for a memorable stay.
Option 3: Your Gateway to Premium Escapes – Marriott Homes and Villas

Get 10% off home rentals when you book by December 31 and stay through January 26, 2024.
When it comes to quality and comfort, Marriott is a name that resonates with travelers worldwide. The Homes and Villas by Marriott Bonvoy platform offers a curated selection of premium vacation rentals that exemplify the brand's commitment to excellence. It stands out for its focus on luxury and meticulous property curation. With properties in exquisite locations, these homestays provide the perfect blend of the comforts of home and the indulgence of a 5-star hotel.
How to Book on Homes and Villas by Marriott Bonvoy:
Enter your destination and travel dates, and click SEARCH to begin your journey.

Explore the luxurious accommodations available.

Select your desired home or villa, and review property details and booking conditions.
Check availability on your travel dates, confirm your reservation, and prepare for a high-end getaway.

Option 4: Connect with Local Hosts on Homestay.com

Homestay.com is a unique vacation home booking platform that emphasizes connecting travelers with local hosts. If you're seeking an authentic travel experience, this site is an excellent choice. Homestay.com offers homestays in destinations worldwide, where you can live with a local host and immerse yourself in the culture, traditions, and daily life of your chosen location.
Here's how to book a homestay on Homestay.com:
Enter your destination and travel dates, and click Search.
Browse through the homestay options and filter your search based on your preferences, such as room type, meal options, and amenities.
Click on a listing to view more details about the homestay, including host information, reviews, and photos.
Read through the property description and check the availability for your desired dates.
Create an account or log in to complete the booking process, and you're all set for a culturally enriched stay.
Option 5: Explore Worldwide Homestays with Trip.com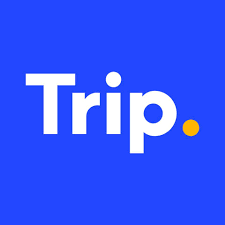 Trip.com stands as your global gateway to an extensive array of homestays and vacation rentals, much like Airbnb. Whether you're orchestrating a family retreat or a business voyage, Trip.com extends its expertise to ensure you find the ideal lodging to match your unique preferences. What sets Trip.com apart is its truly global reach, enabling you to secure bookings for homestays in destinations across the globe.
Here's how to book a homestay on Trip.com:
Visit Trip.com.
Enter your destination and travel dates.
Browse through the available homestay options and apply filters to find the perfect property type based on your requirements.
Click on a listing to view more details about the homestay, including photos, guest reviews, and property features. Then check the property description for relevant information and verify the availability for your travel dates.
Choose the homestay you'd like to book and click Reserve.
Seamlessly wrap up your booking process by following the prompts, either to create a new account or to log in to your existing one, finalize your payment, and brace yourself for an upcoming adventure.
Option 6: Unlock Your Travel Potential with Booking.com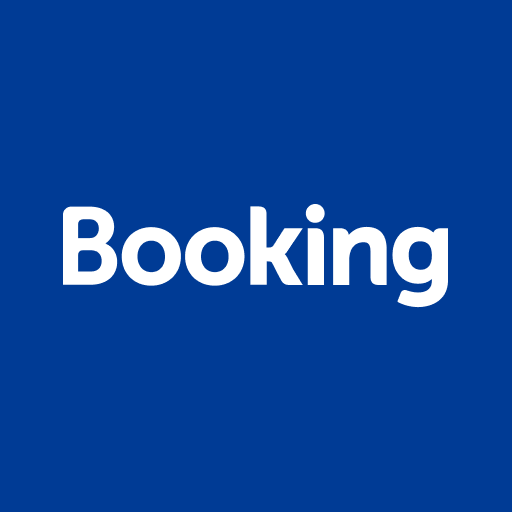 Nestled among the giants of the online booking industry, Booking.com is a one-stop destination for travelers seeking everything from hotels to vacation homes. With accommodations available in over 220 countries, this platform offers a vast collection of stay options to cater to different tastes and budgets.
Its extensive filter options allow you to tailor your search based on criteria such as price range, property type, and traveler ratings. Whether you're after a cozy beachfront cottage or a swanky city penthouse, Booking.com makes it a breeze to find the perfect place to stay.
How to Book on Booking.com:
Visit Booking.com.
Enter your destination, check-in, and check-out dates.
Browse through the extensive list of available properties, and filter your options according to your preferences.

Select your desired accommodation, and review the property details and policies.
Make your reservation by clicking Reserve and following the prompts, and you're all set for your next adventure.

Option 7: Explore Extraordinary Selections with Plum Guide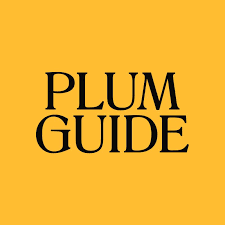 Plum Guide reigns as the discerning traveler's secret weapon. If you're yearning for accommodations that exceed ordinary standards, this website is your go-to place. Plum Guide meticulously curates its selection, ensuring each property meets exacting quality criteria. Exclusivity, design, and unparalleled experiences are hallmarks of Plum Guide rentals, promising an unforgettable stay.
Here's how to book an extraordinary homestay on Plum Guide:
Begin your journey by visiting the Plum Guide website.
Enter your destination and preferred travel dates.
Peruse the collection of handpicked, extraordinary properties, and utilize filters to tailor your search based on your specific requirements.
Click on a listing to gain access to an array of images, descriptions, and guest reviews that vividly depict the property's exceptional features.
Choose the extraordinary homestay that resonates with your vision and proceed by clicking Instant Book.

Seamlessly navigate through the booking process, either by creating an account or logging in to your existing one. Finalize your payment and anticipate a truly remarkable stay.
With these homestay booking platforms, the world becomes your oyster. Whether you're a budget traveler or a seeker of lavish experiences, these alternatives to Airbnb cater to all your accommodation needs and open the door to a universe of travel experiences. From the family-friendly options of Vrbo to the elegant luxury of The Homes and Villas by Marriott Bonvoyand, each site brings something special to the table. So why limit your horizons? Explore these platforms and set out on your next memorable journey. Your next adventure is just a click away.