ShowBox is one of the most popular Android apps that allows you to stream tons of movies and TV shows for free.
Unfortunately the service has been shut down for good due to legal disputes that could not be resolved.
If you get on the app only to encounter the ShowBox not working problem, don't worry – all hope is not lost. Although the service itself cannot be resurrected, there are five ShowBox alternatives you could try to catch up on your favorite movies and TV shows.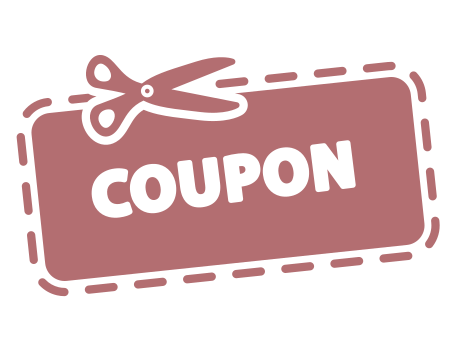 Coupert – – Auto coupons AND Cashback from 7,000+ sites
Sick of searching coupons for your everyday purchases? Use Coupert to auto detect & apply coupons for you. It's 100% legit and 100% free to join.
Despite the official note of ShowBox's shutdown, there are quite a number of APKs floating around that claim to be ShowBox. Some of them have been reported to be riddled with viruses that could be a danger to your system. Our word of advice is that for the sake of online security, you must not download these "ShowBox clones" at all.
1. Hulu
Available on Windows, Android, iOS.
The leading entertainment powerhouse of Hulu deserves a place in our Showbox alternatives list. The service houses a collection of hundreds of thousands of movie blockbusters (be it Hollywood, Bollywood or other big name film industries), award-winning TV series, as well as well-reputed Hulu originals that you cannot find elsewhere. Well-known as a cord-cutting solution, the service is compatible with nearly every media streaming device, including PC, phones, tablets, Roku, Chromecast, Firestick, Play Station and so on.
Although the service is premium paid, you get what you pay for (Tip: you can use a coupon to save extra dollars on your subscription).
Read more on How to get Hulu for free
2. Popcorn Time
Available on Windows, Android, iOS, Mac OS, Linux.
Next up our Showbox alternative recommendations list is Popcorn Time. With a name tantalizingly reminiscent of our favorite viewing experience, Popcorn Time promises to take care of everything so that you can immerse and enjoy. And it does what it says on the tin. The set-up is a breeze, the design is uncluttered, the streaming library is huge – all you need to do is just fire up the app, search the titles and play. You can watch shows and movies online, or you can download it. If you want to have a fun binge-watching time, then Popcorn Time is a solid, no-fuss choice.
3. Kodi

Available on Windows, Mac OS X, Android, and iOS, Raspberry Pi, Linux etc.
When it comes to media streaming, it's hard to not include Kodi. Kodi is a super versatile entertainment hub. As a 100% free open source program, it features a huge catalog of add-ons and plug-ins for you to customize. Want to stream photos, music, movies, TV shows, live TV, or gaming? Easy peasy – there's a thousand and one add-ons readily available. Want to record your favorite TV shows? The PVR add-on has got it. Want to change the look of Kodi? No problem, there is no doubt that you will find a skin that speaks to your style.
If there is a downside, I would say that the installation process for Kodi can be a little complicated and it may be a relatively steep learning curve for complete beginners to get familiar.
4. Cinema APK
Available on Roku/Firestick TV, Android TV Box and many other Android devices
Cinema got a huge splash when Terrarium TV went down. Ane even now, it's still one of the most go-to apps for movies and TV shows. It has a clean, easy-to-use and remote-compatible interface that makes it very easy to navigate.
The app boasts a huge library, with contents all available for HD streaming. If you're a hardcore TV shows fan or movie buff, you may find that the content are very new – some are only aired for just a couple of minutes. What makes it even more exciting is that it has real-debrid (that makes video downloading a cinch) and trakt.tv(that allows you to track what you're watching) integrated to bring you the best possible streaming experience.
And the best part? All the resources within the app is legit so you wouldn't have to worry about copyright problems and… it's ads-free!
5. Crackle
Available on Android, iOS.
Crackle is a web-based streaming service that makes a great alternative for Showbox. It does what every other streaming apps do: play movies and shows for free in high quality. It also has a couple of features that set it apart from its competitors. Owned by Sony Pictures, Crackle allows you to stream exclusive Hollywood movies and hit TV shows that come uncut and unedited. Want to mark down how far you go in the series? You can easily do it by adding it to your playlist. In addition, there are different languages of subtitles available so entertainment is pretty boundless.
One fault we could find with Sony Crackle is that albeit large, the catalog is updated on a monthly basis, which can sometimes be a bummer if you're anxious to see the latest big hits.
Bonus tip: Use a VPN to optimize your streaming experience
As you video stream with these services, chances are you may run into video buffering or loading issues; trying to stream some content only to find it's unavailable in your region, tempted to get your hands on a new streaming service and later find it blocked in your country, or you may want to download torrents online. If any of these scenarios happen to you, don't worry – VPN may just come in rescue.
A VPN (Virtual Private Network) is a service that encrypts your Internet data and routes it through a server in a location of your choosing. In doing so, your online activity is scrambled, making it virtually impossible to trace what you have done online; at the same time, websites, online services and ISPs will recognize you as you were browsing from a location where the server is based instead of where you really are.
So as you can see, once you use a VPN service (a steady reliable one of course), all the above-mentioned video streaming related problems may just opportunately vanish.
You can set up a VPN connection manually, but this requires a lot of time, patience and computer skills. So it's easier to use a VPN service, such as Nord VPN.
As a top-notch VPN service, NordVPN is very easy-to-use. It helps you set up a fast, stable and secure VPN connection to anywhere, all within a couple of clicks!
If you're not sure whether NordVPN is right for you, you can try it out for 30 days free (In fact, Nord insists you do so). During the free trial, you can always choose to opt out or stick to the service.
Here is how to use NordVPN:
Download and install NordVPN.
Run NordVPN, then choose a location you want to connect to.

Once you've set up a VPN connection, you will find that your IP address has been replaced by the one where the chosen server is based.
If you have tried NordVPN and decided to subscribe to the service, you can check out our coupons page for up to a whopping 75% off discount.
---