How to See Someone's Instagram if They Blocked You | 2023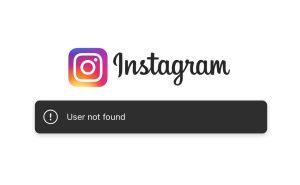 Instagram Profile Search
Enter username to find one's Instagram and 55+ social profiles
If you land on someone's Instagram page that you used to follow, but only to find 'User not found' and zero posts, chances are you've been blocked by them. If you'd like to view the page anyway, no worries. In this post, we'll share with you several methods to see someone's Instagram if they blocked you, and even their secret social profiles.
1. Log in to another Instagram account and view
One direct option is to view the profile that blocked you from another account to bypass the wall. If you have an alternative Instagram account, log in and search for the person in-app by their username. But if you don't have one, you can create a new account or ask your friend to check the target profile for you.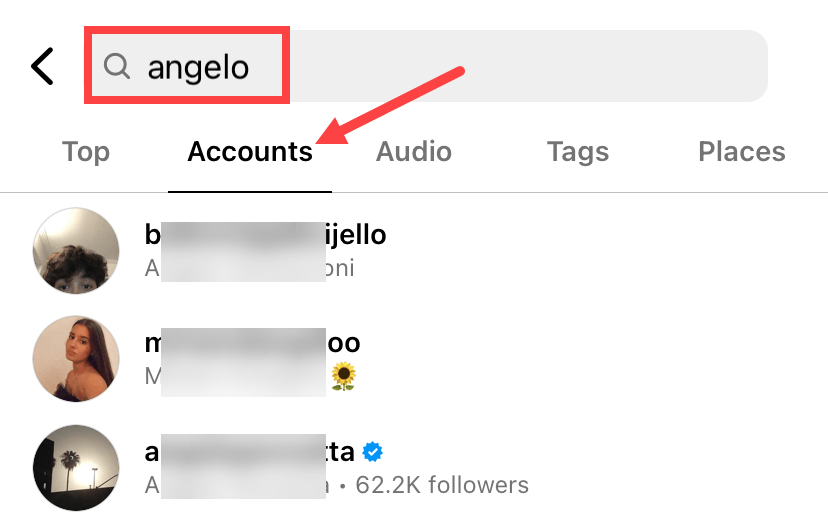 In some cases, you might not feel comfortable asking a friend to do it for you. And things will get tricky if the target account is a private account, which means you need to send a request before you can see their posts. However, even a so-called Private Instagram Viewer, as you might've known, won't work so well (Why?).
Read on to find out other valid ways.
2. Find their other/secret social media accounts
If you encounter some difficulties with the above method, you can use a professional people search tool. It's convenient because it provides several search features and is capable of giving you more promising results with its access to large databases as you try to see the blocked Instagram account.
Option 1 – Search by the username
BeenVerified is one of the best social profile finders. Its access to billion-large databases allows it to find one's social media accounts from 55+ social platforms. Enter a username, it'll find you the potential owner of the username, with which you'll dig out more. We recommend it because it provides multiple search features including username, name, phone number, and more.
Go to BeenVerified.
Enter the username and click SEARCH.

Let it search through its data sources. Once done, it'll generate a report containing all the possible owners using the username. Then you can search for each one of them to get a more detailed view, including their hidden social pages. Note that you'll need to purchase a subscription plan to view the report.

Option 2 – Run a reverse image lookup
Many individuals tend to use the same profile photo and post the same pictures on different social networks, and a reverse image lookup can help you track down their other social media pages. If you have saved the pictures posted on their Instagram, you can search for them with a lookup tool. Or you may search for their profile photo.
A pro tip: long-press the Instagram user's avatar to get a larger version of the picture. Here are some of the widely chosen reverse image search platforms that we've tested and liked.
Both Google and Bing offer image lookup features that are popular and trusted, but they may only fetch data from the web, not from social media. For that, we recommend you consider Social Catfish, a social media-targeted image lookup service. Its search reports can include social media pages where the picture searched is posted. To use it:
Navigate to Social Catfish.
Upload the image you've saved and click Search.

Social Catfish will use its search algorithms to analyze the picture and compare it against a vast database of indexed images. This database can include images from websites, social media platforms, and other sources across the internet.
Once finished, it'll generate a report that may include visually similar images, web pages where the image appears, and other information. You can explore the sources of the matched images to gather more information.

During the subscription, you can also access all of Social Catfish's search features, including username, email address, address, and phone number lookups.
3. Try some Google tricks
To view a blocked Instagram account can be interpreted as knowing more about the person. To do that, perhaps you can dig out their other social media accounts. If you just need a random check, you can use Google the smart way. Here we share with you two tricks to find one's other social profiles.
Make use of the username
As you might have noticed, people tend to reuse the same username across social platforms. An Instagram username might also show on Twitter, Facebook, and Tinder. Simply copy the blocked profile's username and search for it on Google. Don't forget to add the site of the social platform at the end.
For example: angelo site: twitter.com. Check every social network like this and see if you can find a match.

If you'd prefer a cross-platform search, you can download and install a username OSINT tool from GitHub. That is a tool to find social accounts using the username you searched for but requires some computer skills. For a hassle-free and easy search, you can give BeenVerified a go.
Why don't we recommend 'Private Instagram Viewers'?
When you search for methods to see someone's Instagram if you're blocked out, you'll find numerous websites talking about 'Private Instagram Viewers'. They claimed to make the account 'less private' with a username. To test out, we tried several of them but found none that actually worked.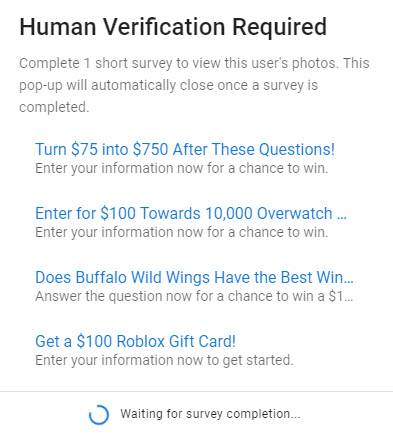 All of them asked for a human verification that might lure you into giving out your personal information like your email address, buying stuff, or downloading unwanted apps, from which they might earn money. Unfortunately, we didn't get any results after filling out the form. Watch out for these potentially risky tools.
---
That's all you need to know on how to see someone's Instagram if they blocked you, and better yet, on finding their secret social profiles. We hope you find them helpful!
All product names, logos, brands, trademarks and registered trademarks are property of their respective owners.
The methods in this article provide you with easy access to public record information, but without a guarantee for accuracy and may include links to websites not listed as a Consumer Reporting Agency (CRA). Information acquired from these bodies is illegal to be used for employment, housing, credit, and other purposes alike, according to laws such as the Fair Credit Reporting Act (FCRA). If you're not sure whether your use of our methods is appropriate, click here for details.