Search Social Media Usernames | How to Find Personal Information by Username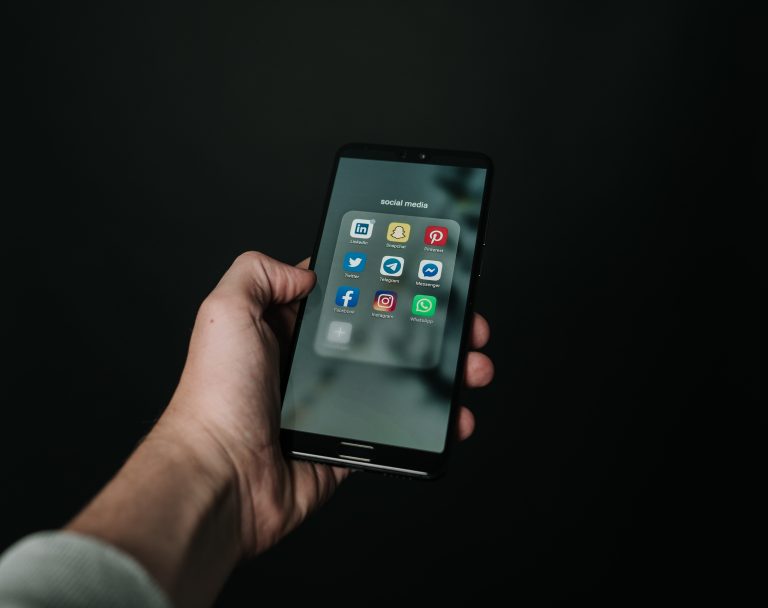 Social Media Search
Search username on 55+ social networks

We are living in an era where technological development is flooding social media into people's lives. With almost everyone around us actively on various social media platforms, it's normal to become curious about different content people post on different networks.
This article will provide you with 5 best ways to locate someone and find their other social media profiles, with just a username that you already know of.
Option 1: Track down someone across the web
Internet Search Engine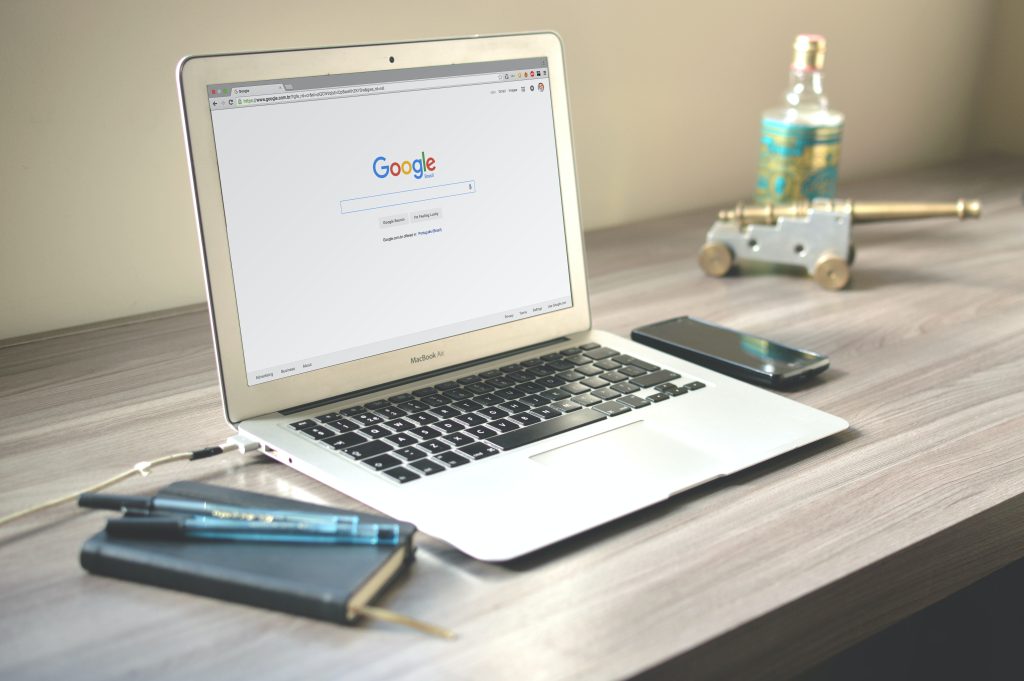 Tracking someone online is the most popular way to locate a person. You can search for the person's other social media accounts, and sometimes private information, by username on any search engine on the web, such as Google, Bing, Yahoo, etc.
Most social platforms are public by default, as it's the very nature of their businesses. For instance, take Instagram, LinkedIn, and Facebook as an example. In this case, a few intelligent Google queries can take you a long way.
Simply key in the username of the person you wish to find into the search bar and press enter. Once Google has pulled up results of the other social media accounts with the username you just keyed in, browse through to check if you see a perfect match.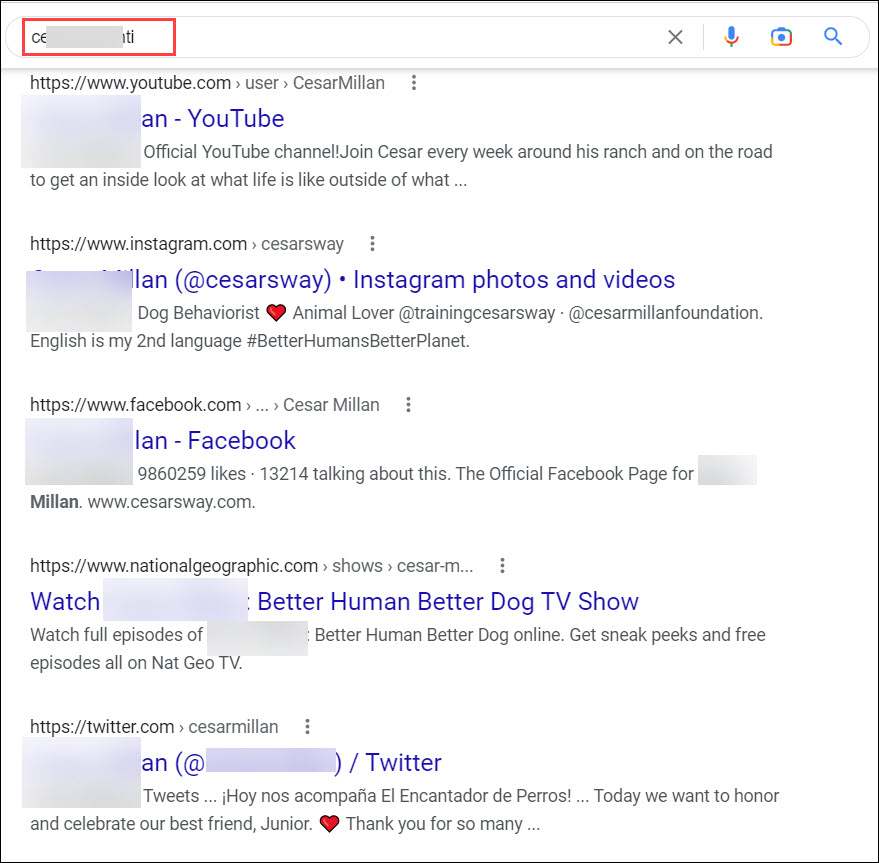 Note that the workload increases dramatically if the username is similar to some celebrities/influentials.
If you get irrelevant results from the search, consider using some Google search skills. For example, use quotation marks to limit the search results to matches that are exact and irrelevant will be filtered out. Or use an operator site to limit the search area within a certain website that you're hoping to get more useful information from.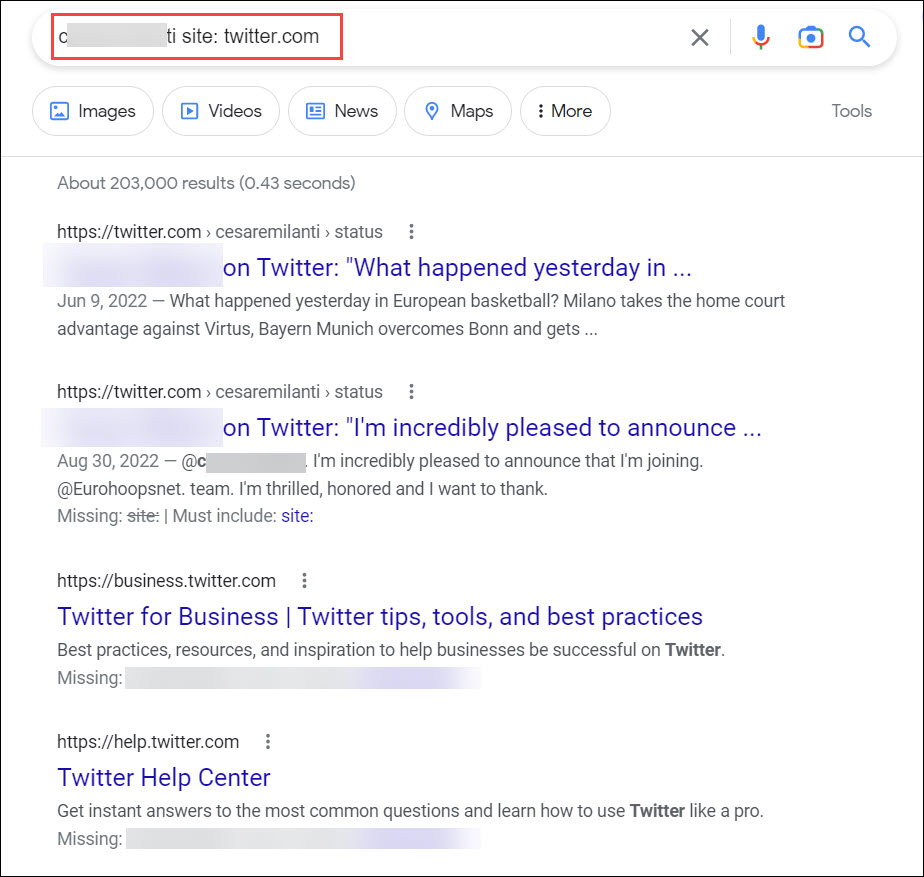 There are various search engines out there, and they may adopt different databases that can be complementary to one another. In the event that you don't get anything useful information from the search result on one site, we encourage you to take a test and try a few other engines to get a second opinion.
Manual Search on Social Networks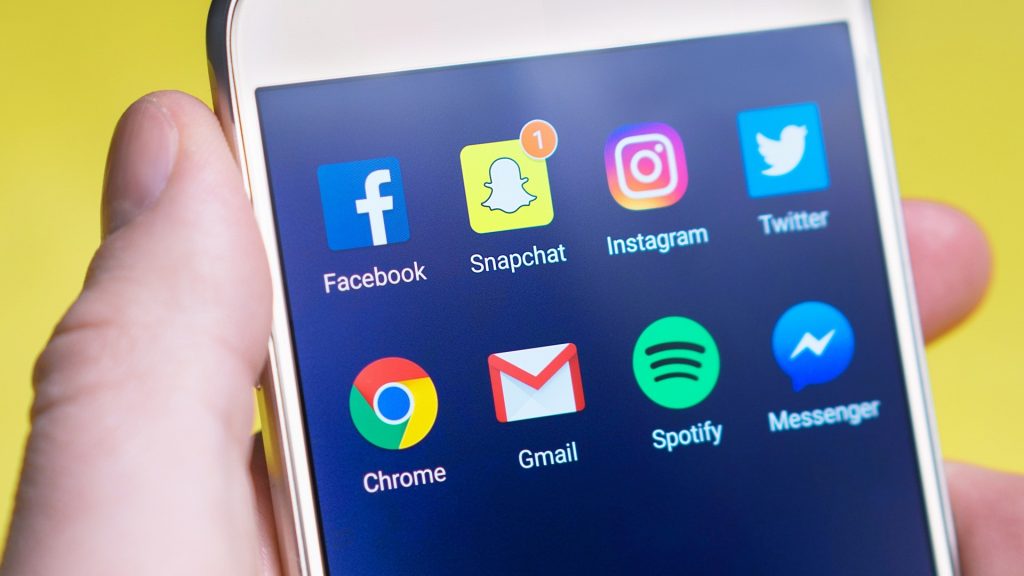 Most social media platforms allow you to search for other users' profiles by performing a username search. And most people would use the same username or at least very similar ones on different platforms, for the convenience to remember.
To do this, you need a valid account for the social media service, as some of them won't let you look at others' profiles without registration. Launch your account into the site, search for the username from the search field, and browse through the results to check your luck.
Take Twitter as an example: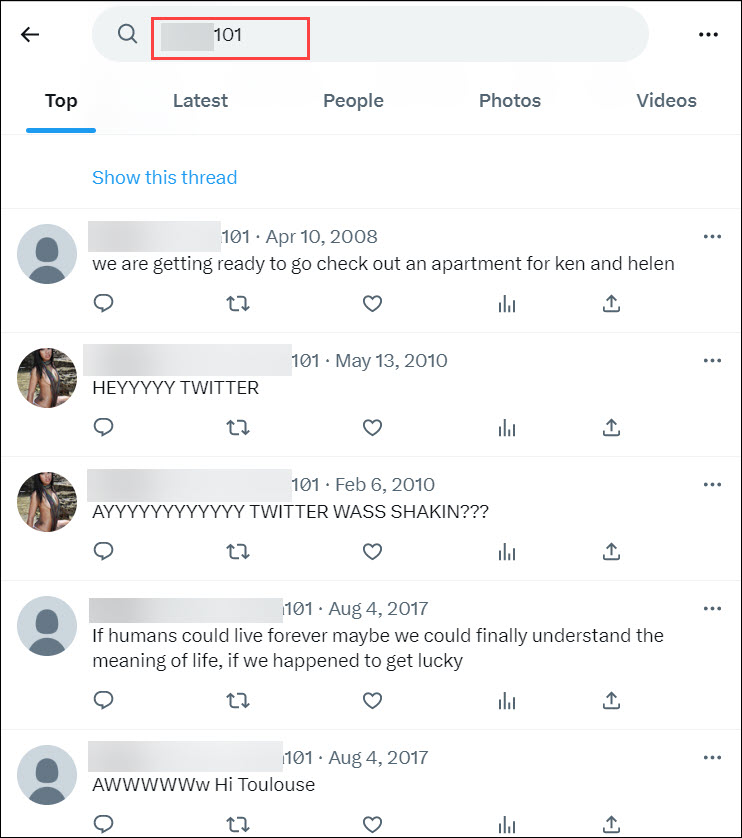 Tracking someone across the web could take a while as the process for pulling up someone's profiles is truly time consuming. If you don't feel like going through all the trouble, a dedicated people search tool would be your best choice to get all the profiles in one search.
Option 2: Reverse Username Search with BeenVerified

BeenVerified is a powerful people lookup engine that collects public data from government agencies and 55+ social networks. With BeenVerified, you can enter a name to get a detailed report on that person, including the person's real name, contact information, background details, social media profiles on major social networks, and sometimes even personal assets.
Here's how to search for a username with BeenVerified:
Enter a username and click SEARCH.
Wait a few seconds for BeenVerified to scan its database. Once it locates a match, it is likely to provide you with a list of possible owners associated with this username.
You can browse through the basic information and click on what you believe is the right person, it'll generate an in-depth report revealing important information about that person, when available.
BeenVerified also keeps track of the status of a report and gives instant notifications whenever a detail about the subject is changed.
Option 3: Find Someone by Username with Social Catfish

Social Catfish is an online investigation service specializing in verifying identity information to help people avoid scams. It will help you pull out essential personal information, such as contacts, dating profiles, education history and so much more with just a username.
Follow the steps below to find someone by username with Social Catfish:
Enter a username and click Search to begin your journey.
Wait patiently for Social Catfish to scan its database.
Choose a profile to get a complete report on that person.
Bonus Tip – Reverse Image Search
With Social Catfish, you can also use their Reverse Image Search feature if the person you're looking for has posted their pictures. You can also look up someone by both username and image, to check whether it is the same person or this person is just catfishing.
Go to the Reverse Image Search page of Social Catfish, simply upload a photo of the person in question and start exploring!
Option 4: Find Personal Profile by Username with Spokeo

Spokeo is a famous people search tool that allows you to locate social media profiles on approximately 120 social networks, including dating sites/apps. By looking up a username, you may get comprehensive personal information about someone, including contacts, social profiles, pictures, and addresses.
Follow these steps to find comprehensive personal information by username with Spokeo:
Enter a username and click SEARCH NOW.
Once Spokeo locates a match, you'll find personal information and other social profiles linked with that username in the comprehensive report.
Option 5: Social Media Username Lookup with PeopleLooker

Another popular destination for detailed and up-to-date personal information search by username is PeopleLooker. It allows you to locate someone and get an easy-to-read report disclosing important information connected with that username.
Here's how to look up a social media username with PeopleLooker:
Enter the username of that person and click SEARCH.
It may take a few seconds for PeopleLooker to search its strong database. PeopleLooker will then provide you with a report with available information that you may be interested in.
That's the end of this post. Hope you'll find these methods helpful in searching for a social media username. If you have any questions or suggestions, please don't hesitate to leave us a comment below, thanks!
The methods in this article provide you with easy access to public record information, but without a guarantee for accuracy and may include links to websites not listed as a Consumer Reporting Agency (CRA). Information acquired from these bodies is illegal to be used for employment, housing, credit, and other purposes alike, according to laws such as the Fair Credit Reporting Act (FCRA). If you're not sure whether your use of our methods is appropriate, click here for details.