How to Save Money on Sakara Life: Tips, Promo Code & Alternatives (2023)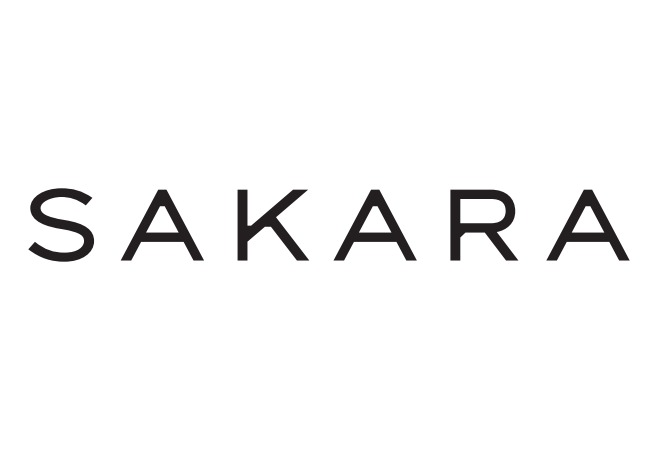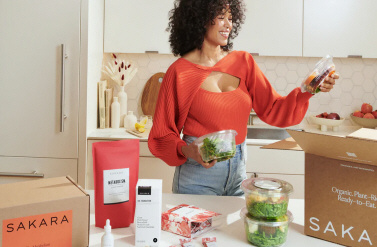 Enjoy Sakara for $25 off with free shipping
Brings organic, plant-based, ready-to-eat meals and lifestyle to your door.
Sakara Life is a renowned company offering a high-quality meal delivery service and other related supplements that promote wellness and nutrition. Quite a few celebrities and influencers have become big fans of it for the lifestyle it upholds and for the healthy and convenient eating it provides.
However, it's undeniable that Skara's meal delivery service is pricier than other options. But if you're looking to enjoy Sakara Life's offerings while saving some money, we've got you covered. In this post, we'll share some practical tips to help you get Sakara Life at a more affordable price, as well as alternative options that align with a similar philosophy of nourishing, plant-rich eating.
Section 1: Tips to get Sakara cheaper
Before we go any further, here is a tiny tip for you to save a few bucks on Sakara. By subscribing to Sakara Life's newsletter, you may get a welcome promo code unlocking $25 off on your first Signature Nutrition Program.
But if you have already tried this or you didn't get the offer this way, below are 4 tips you can take advantage of:
1. Look for discount codes:
If there's one thing the internet loves more than cat videos, it's promo codes. Before placing your order, it's worth searching online for promo codes or coupons.
Websites or social media platforms can be excellent sources to find potential discounts for Sakara Life's products. To save you time and energy, click here to find promo codes easily without doing the tiresome searching.
2. Use Coupert for coupon codes & cash back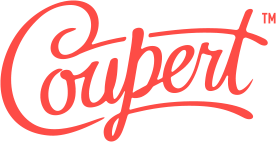 Coupert is a trusty browser extension that works its coupon-finding wonders while you shop. Simply install Coupert, and it will automatically search for applicable coupon codes when you visit a website, doing all the heavy lifting for you. 1.8-4.9
We've tried it on Sakara Life, and it works perfectly on the site. Here's how you can enjoy the savings with Coupert:
Add Coupert to your browser.

Visit Sakala Life and shop as you normally do.
At the checkout, the Coupert extension will pop up, showing you all the available coupons and automatically filling in with the best one.
Note: The available discount codes may vary at different times and conditions, therefore the discount amount is not fixed every time you make a purchase.


In the case shown above, the saving is an amazing $59.75. To save more, you can also activate Coupert's cashback program to gain a 1.8% – 4.9% reward earning.
3. Earn reward points
In case you don't know, Sakara Life has a reward program that you can use to earn reward points and redeem points for meals or products. Including earning reward points by creating an account and making purchases (1 points=per $1 spent), there are 9 ways in total to earn Sakara rewards as shown in the following.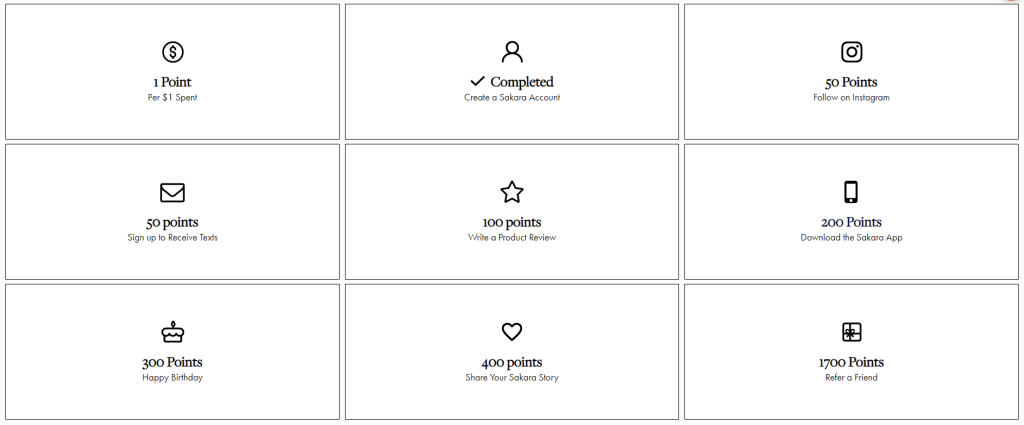 4. Refer a friend
Besides the reward program, Sakara Life also offers a referral program that allows both you and your friend to cut the cost on your next order. If you've used Sakara, bringing a new customer to Sakara by your referral can earn you $100 in Sakara rewards. Conversely, if you become a fresh customer through your friend's referral, you'll get $50 off your first purchase.

Section 2: affordable alternatives to Sakara
Having the savvy tips mentioned above is one aspect that you can save money on living the Sakara lifestyle. The following two points are also what we'd like to share with you to make healthy eating more affordable.
– DIY Sakara-inspired meals on a budget:
The way that fits your budget without compromising on nutrition is to be a chef and make your own Sakara-like meals in your kitchen.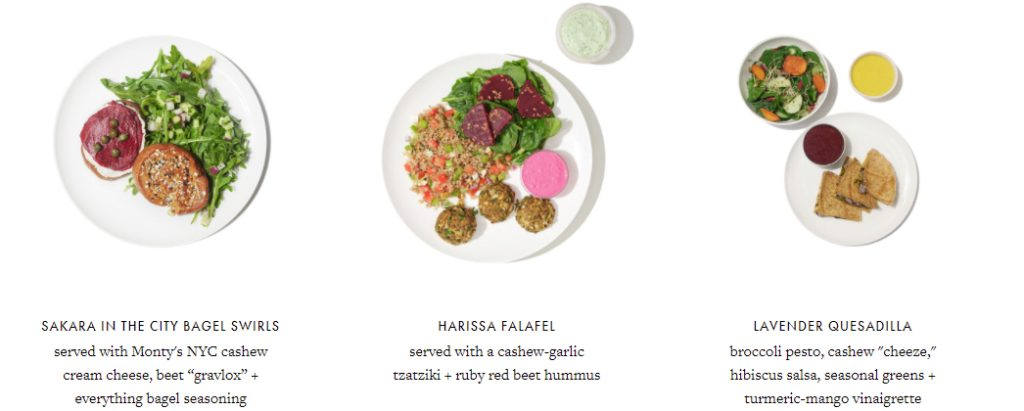 Just go to the next-week menu page of Sakara Life where you explore which dish you'd like to cook. Mark down the ingredients you will need and buy them in local farmers' markets or affordable organic food stores. Then try to make yourself a healthy meal and enjoy the fun and rewarding experience.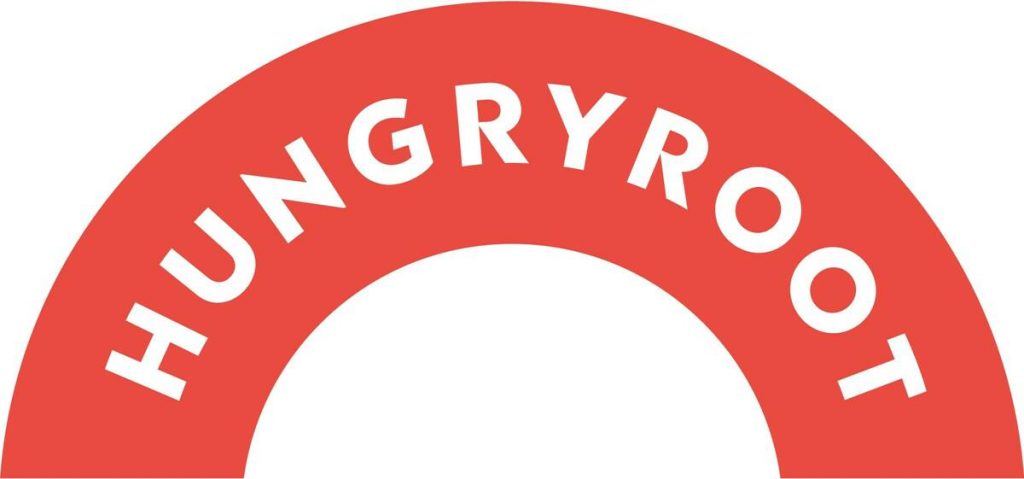 All-in-one recipe and grocery service
Refill your fridge with fresh & healthy food!
– Explore other organic brands with a similar focus
Sakara Life isn't the only player in town. Check out other meal delivery services that offer plant-based options at different price points. Each has its own unique benefits, such as affordability, customizable plans, or specialized dietary focuses. Discover what works best for you!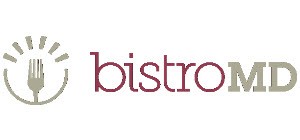 Feature:
Delicious weight loss meals
Doctor-designed
8 science-proven programs to choose from
Pricing: starting at $6.59/serving
---

Feature:
Certified organic produce
Nutritionist-approved recipes
Various meal preferences
Pricing: $4.79/meal-$5.39/meal
---

Feature:
Chef-crafted diet
Customizable
High food quality and safety standards
---
That's it! Hopefully, you will find the money-saving strategies listed in this post to help you shop more budget-friendly in Sakara life. Feel free to leave us a comment below!