(2023) The Easy Guide to Renting an RV for Your Next Adventure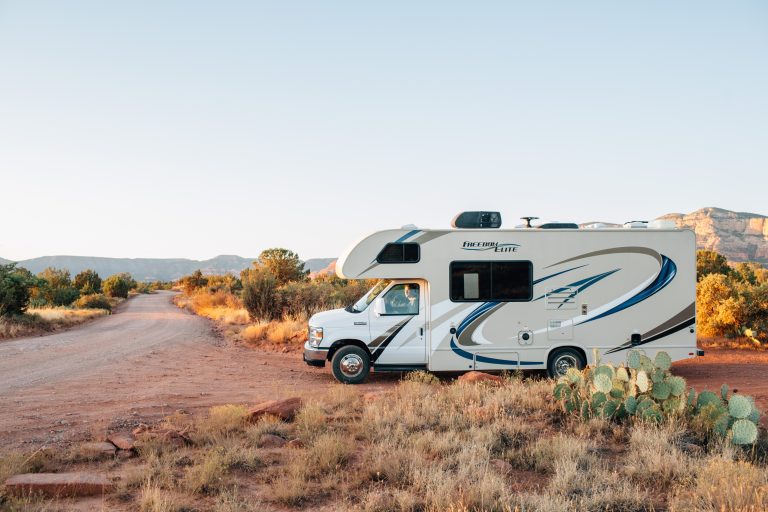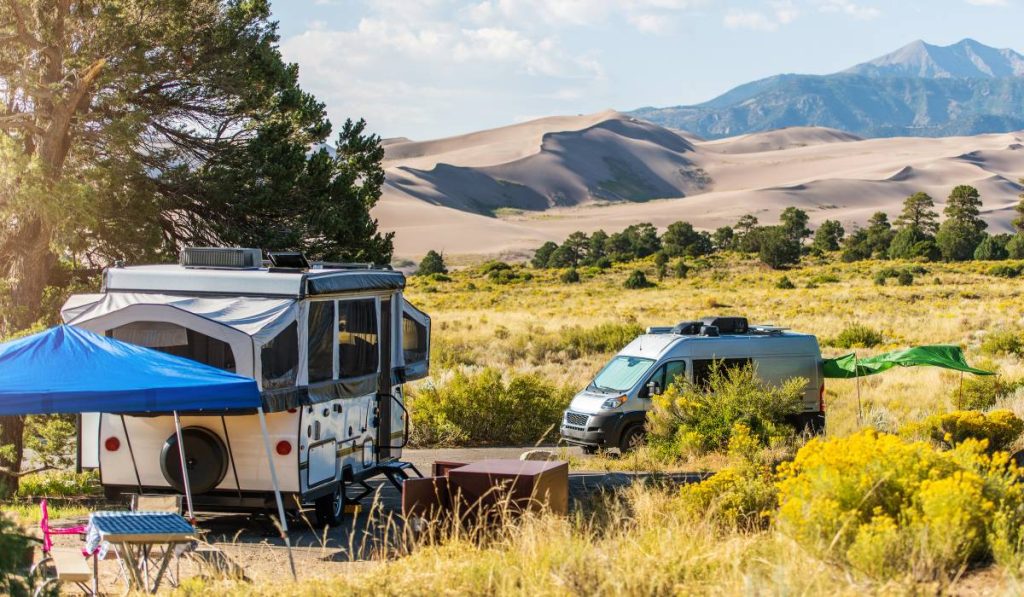 Find your perfect RV in this reliable rental marketplace, and explore the great outdoors.
Planning an exciting road trip but don't own an RV? Renting an RV is a flexible and affordable way to experience RV camping without the cost and maintenance of ownership. With an RV rental, you can take road trips on your own schedule and take your home base with you. It's ideal for anyone who wants to try RVing before purchasing their own.
While taking on an RV trip can be quite overwhelming for rookies, we're here to help you take the first step. In this guide, we will cover what you need to know to rent the perfect rig for your next vacation on wheels. Read on!
Popular RV Rental Platforms
When it comes to finding the perfect RV for your journey, there are many websites that connect RV owners with renters on the Internet. Platforms like RVshare, RVezy, Cruise America, Outdoorsy, and stand out with their own unique features. Let's delve into the details of them:
1. RVShare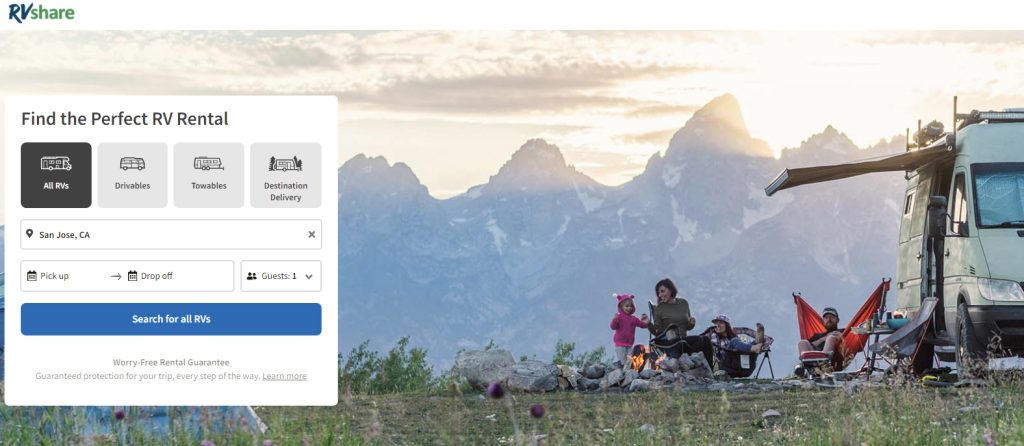 RVshare sets itself apart as a leading peer-to-peer RV rental marketplace where you can rent an RV directly from a local owner near you. It has a vast network of individual RV owners, ensuring a diverse selection of vehicles suited to various travel styles and group sizes. On the RVshare website, you can easily use the filtering tools to find RVs that fit your trip. Also, it has pages about national parks and nearby RV parks to give you informative RVing ideas and guides.

Key Features:
Pet-friendly RVs
Good rental protection
Offers options for rental insurance
Deliverable RVs
24-hour roadside assistance
a full inventory of pop-up trailers rentals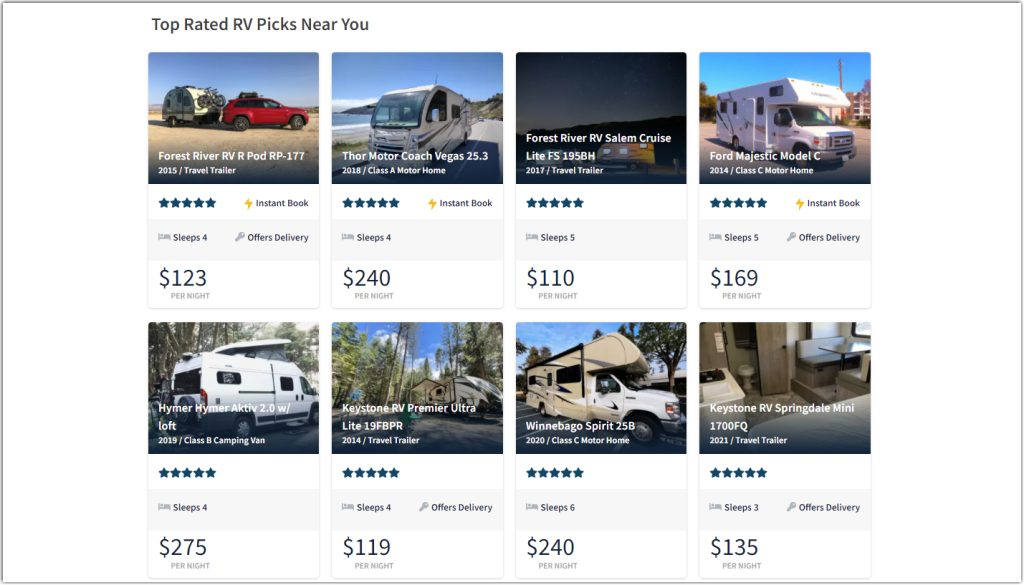 2. RVezy

RVezy is also a great platform to start your RVing experience in North America. It's a newer Airbnb's model to the world of RVs and a more affordable option that keeps its pricing attractive in the marketplace. Additionally, the platform offers optional add-ons and extras to enhance your trip, giving you the opportunity to customize your experience to your liking.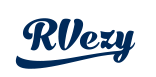 Key Features:
Stationary RVs
User-friendly
Provides Canada & U.S. RV rental
Pet-friendly RVs
Useful filter tool
Comprehensive insurance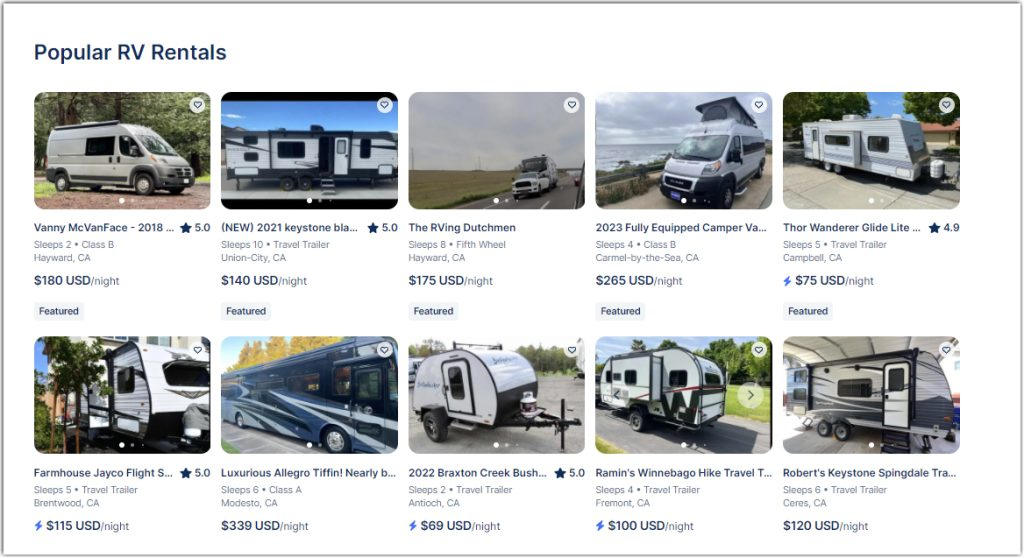 3. Cruise America

For those seeking a standardized and traditional rental experience, Cruise America stands as a reliable choice. As an established RV rental company, Cruise America offers a fleet of company-owned RVs, ensuring a consistent adventure. This approach is particularly appealing to travelers who value predictability. However, the pricing can be more expensive than those peer-to-peer platforms.
Key Features:
Various rental deals
Locations nationwide
45 years of RV rental experience
24 hour service
Custom-manufactured RV
More than 121 rental centers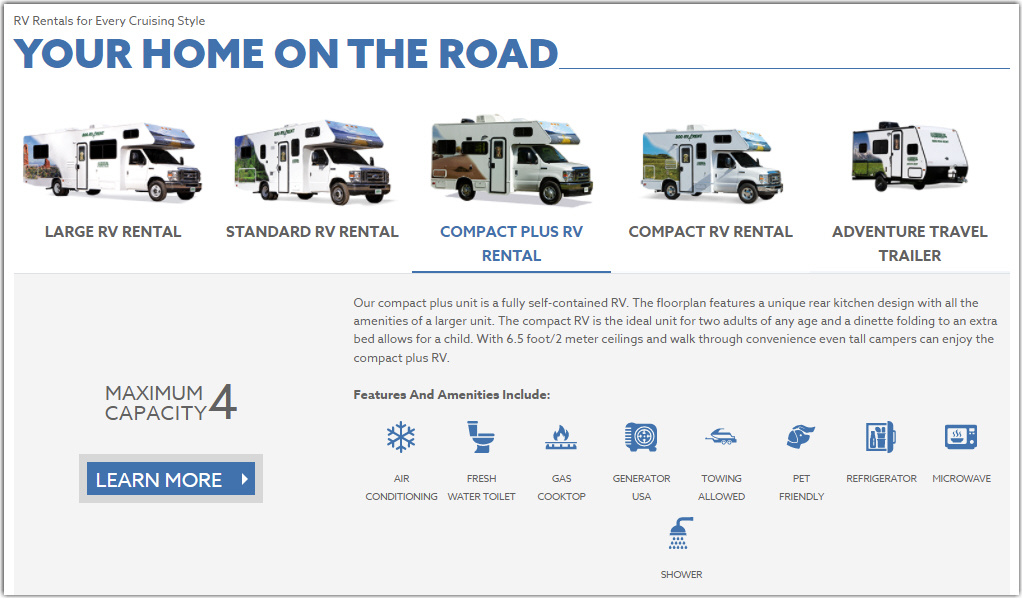 4. Outdoorsy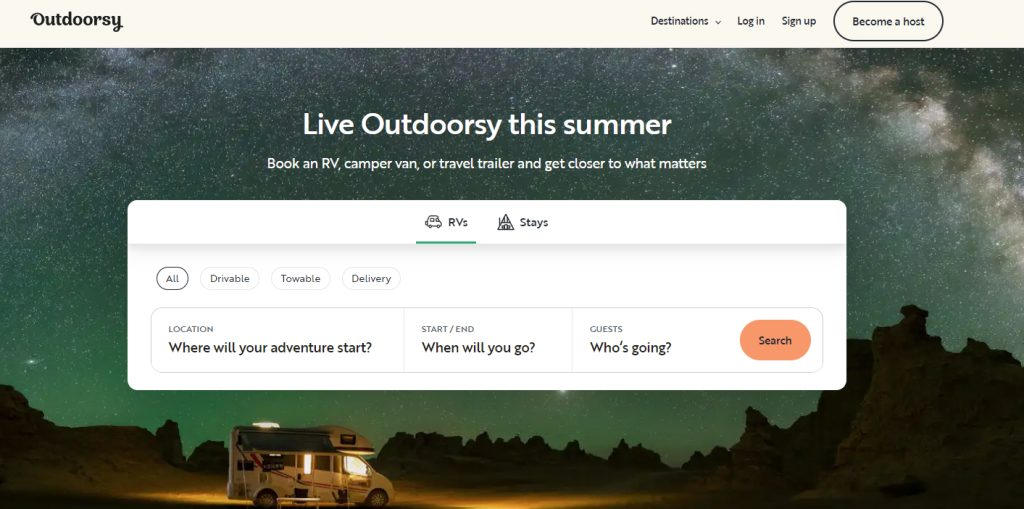 Outdoorsy is another peer-to-peer platform that takes a unique approach to RV rentals by connecting travelers directly with RV owners. It offers a personalized touch, allowing you to engage with owners and negotiate rental terms. The listings on Outdoorsy span a wide spectrum, from pop up campers to luxurious motorhomes, ensuring a rental experience that resonates with your style.
The platform places a strong emphasis on safety and verification (like license and DMV checks), providing a secure environment for both renters and owners to engage. If customization and direct connections appeal to you, Outdoorsy might be your ideal choice.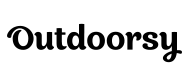 Key Features:
Extensive RV inventory
Informative renters guides
Up to $2 million insurance coverage
BBB A+ rating
24/7 live customer support
Offer California tree house stay booking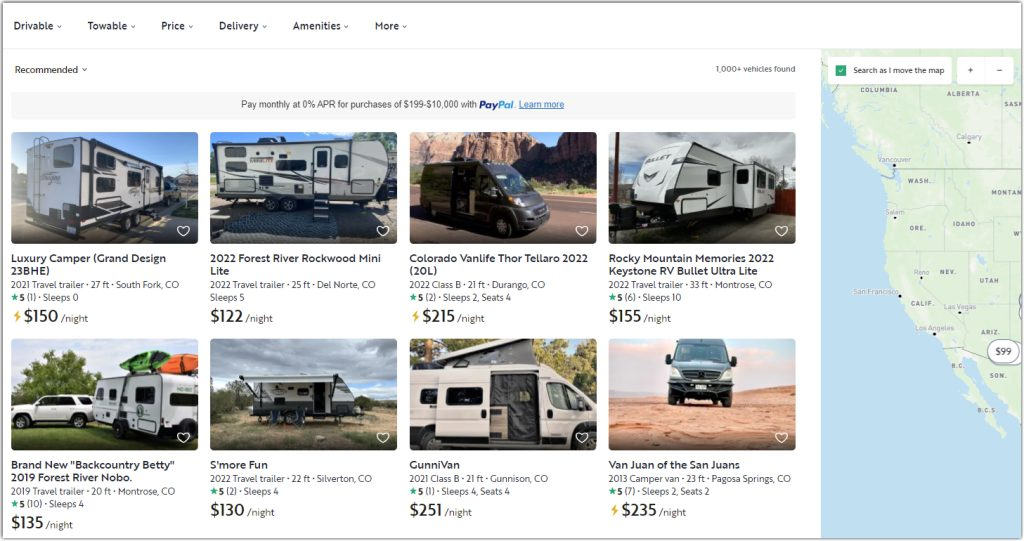 ---
| Feature | RVshare | Cruise America | Outdoorsy | RVezy |
| --- | --- | --- | --- | --- |
| Variety of RVs | Extensive | Standardized | Extensive | Diverse |
| User Reviews | Abundant | No | Abundant | Limited |
| Rental Insurance | Available | Included | Varies | Available |
| Safety Measures | High | High | High | High |
| Transparent Pricing | Varies | Yes | Varies | Yes |
Comparing your options and making an informed choice
Key tips for renting an RV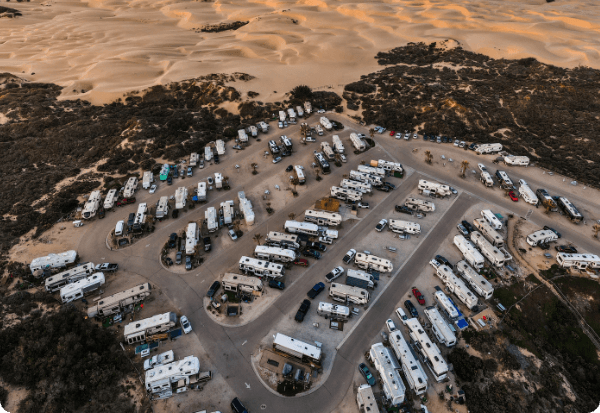 With so many RV rental choices, it's important to consider your travel plans and needs. Follow these tips for renting the ideal RV:
Book early – Although some platforms offer instantly bookable vehicles, it's better to reserve at least a few weeks ahead for peak seasons.
Determine the right RV class – Class A, Class B, Class C motorhomes or a towable trailer/camper all have different features. Choose based on passenger capacity, amenities, budget and where you plan to take it.
Compare rental rates – Prices can vary greatly. Shop multiple platforms for the best deals. Look for discounts and special offers.
Assess required features – Kitchen, bathroom, bed configurations, appliance upgrades, slide outs, towing capacity, generator, etc. Make sure the RV fits your trip!
Calculate total costs – Factor in mileage restrictions, insurance, tax, generator fees, RV park costs, fuel, etc.
Read rental contracts thoroughly – Understand all policies, restrictions, fees and insurance coverage details before signing.
Wrapping up with 3 easy RV-renting steps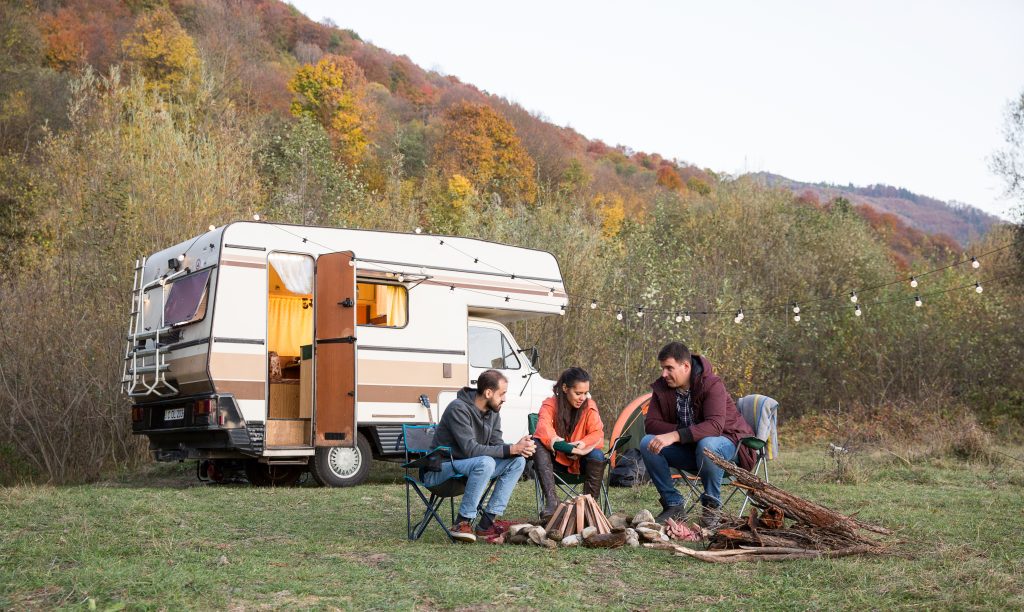 Booking your RV rental is easy when you follow these steps:
Browse RVs on major rental sites
We recommend starting your search on RVshare and Cruise America. Use the easy filtering tools to find RVs that fit your trip.
Compare prices and amenities
Check rental costs, mileage limits, fees and onboard features. Narrow down your choices to a few options that fit your needs and budget.
Book early for the best selection
Reserve your favorite RV at least 2-3 months in advance for popular travel times. Take your pick of the newest RVs when you book early.
---
That's all! If you've never been RVing before, you should try it once. It's a great vacation option for driving your own road to see some incredible places and get close to nature. Hopefully, this post can inspire some confidence in renting an RV for your adventures!