Self Background Check – Know What's in Your Public Record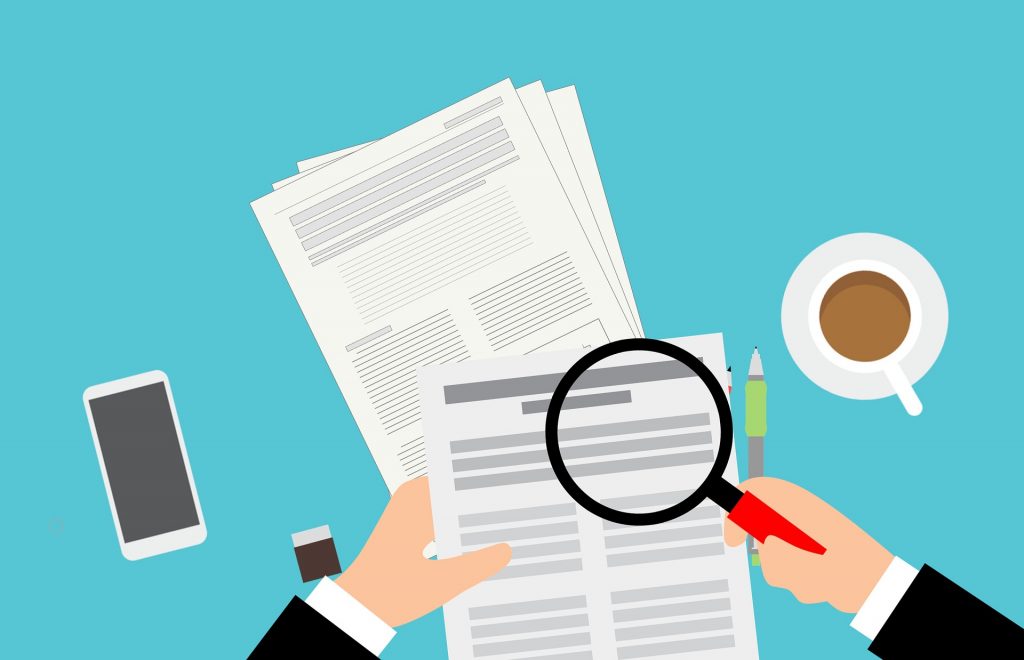 In this digital era, it's essential to monitor your online reputation and protect your personal information. A simple Google search may not reveal a lot of your information, but a background check can. If you want to know what your public records look like, run a background check on yourself.
You may also like: How to check my DUI record?
How to perform a background check on myself
You can use legit people search sites to obtain a background report for yourself. These sites will dig into public record databases and generate a reliable report in just a few minutes.
We've tested a few background check services and found these two services the most accurate and cost-effective:
Spokeo
Spokeo is a professional people search engine that specializes in providing online background check services. It's also an all-in-one people finder that allows you to search for someone by phone number, address, email address, or social media username.
Visit Spokeo background search page and search by your name.

You can enter additional information to narrow down the results.

Spokeo will then search in its database and gather all the useful information for you.

New users are eligible for a 7-day membership trial. If you don't need Spokeo anymore, make sure to cancel the service before the trial ends to avoid being charged.
PeopleFinders
People search engines may have access to different databases, so you can try different tools to get a more comprehensive background report. PeopleFinders is another professional and long-standing people search website that will find you all the public records available online.
Go to PeopleFinders.com, and search for yourself.
PeopleFinders will give you a full report of your digitized information from online databases. But you can choose to purchase the basic version or the full version.

One bonus point is that you can see part of your report before you pay for the report, so you get to verify if the information is correct.
If you need to run multiple background checks, you can sign up for the 3-day trial so you can get the reports at a very affordable price.
Background checks FAQs
Running a self background check is actually quite common nowadays, and many people have tried it at least once or twice. Here are some things you may be curious about…
What does a background check report look like?
Background check services usually gain data from public records. Although not all information can be found and revealed, you may see a name, phone number, email address, relatives, social media accounts, addresses, legal history, etc.
Is it legal to run a background check on someone else?
The answer to this question is yes, and no.
First and most importantly, you need to have ethical and legit reasons to investigate or look for someone. For example, trying to reconnect with old friends, verifying potential roommates, or looking up your online date. In addition, you want to use a reliable tool that's legal and can provide the accurate information that you need.
Note that it could be illegal to use people search engines to make employment decisions. If you're an employer, please choose FCRA-approved services for employment screening.
Is it necessary to check my own background?
Absolutely yes! Even if just out of curiosity, you may wanna know if people can find your social media accounts or other private information from such searches. People also perform a background check on themselves when they're worrying if a previous criminal record shows up in the records.
But in general, one of the most common reasons people search for their own backgrounds is for job application.
Companies usually need to look at the applicant's history before they make the final employment decision. If you're currently hunting for a job, you can look up yourself in advance. This will not only ease your concerns, but also could help you prepare for the interview as you may get questions on your records. You may also find inaccurate information listed in your report. If that's the case, you can contact the site you used for further assistance.
Summary
You can use reliable background check services to learn about your background records. A more traditional way to do this is to submit a request to the local clerk office for your public records, which works but will cost more time and money.
---
Credits:
Photo by mohamed_hassan from Pixabay
Icons made by Eucalyp from www.flaticon.com
Icons made by Freepik from www.flaticon.com