RPG Simulator Codes (September 2023 Updated)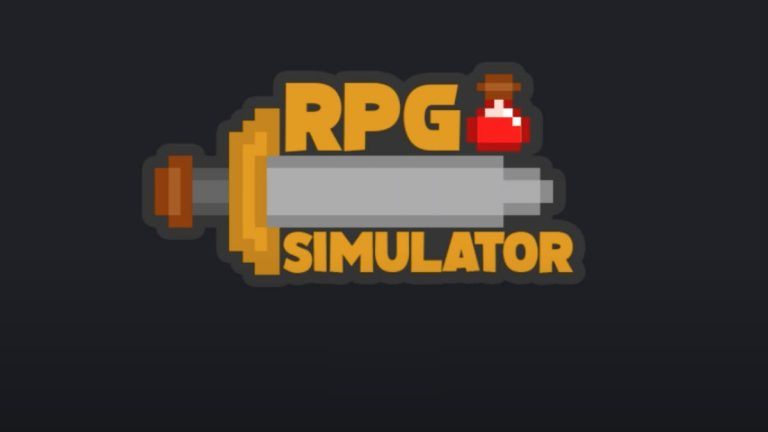 Looking for RPG Simulator codes to earn free tokens and purchase some powerful weapons? If yes, you've hit the right spot. Check out this post to see what you can get right now, and grab them ASAP as the codes might expire any time.
Latest RPG Simulator codes
Here is the full list of available RPG Simulator codes this month. If you find any code isn't working, feel free to let us know in the comment section. Or you can share more valid codes with us if you know any.
CODE
REWARD
groupPride
Free aura
(Please note that you need to join the Astral Studios group to use this code)
XMAS2020
In-game rewards
NEW2021
500,000 Gold and 700 Tokens
85KNice
Gold and Tokens
More codes will be added once they're released, so make sure to bookmark this page and check back often.
Expired codes
Unfortunately the codes below no longer work. So don't waste your time redeeming them.
hallow2020 – Gold and Tokens
TWISTBDAY – Gold and Tokens
HEEHOO – 600 Tokens
SUMMER – 123,400 Gold and 500 Tokens
100K – 1,000,000 Gold and 69 Tokens
epicgames – 69,696 Gold and 1 Token
delayed – 123,400 Gold and 1,000 Tokens
thanksmanthankyou – 5,000 Gold and 800 Tokens
easter – 15,000 Gold and 350 Tokens
vintiscoo123 – 300 Tokens
10kSmilesOnly
heyheyheyhey
Pogchampion
100K
Thx41K
1POINT5K
AY2K
tentokens
400Fourthousend
5Bands
7000is7000
How to redeem the RPG Simulator codes
Now that you've snatched all the codes, just take the steps below to claim your rewards.
Launch the RPG Simulator game. Then, on the main screen, click the Settings icon.

Enter your code correctly and click Redeem.

The free gifts should arrive in your inbox now. Enjoy the game with those freebies!
Other ways to get more codes
To save your time, we'll keep searching for all the new-released codes for RPG Simulator. But if you want to check for the updates on your own, here are several platforms to keep an eye on:
Hopefully this post has all the information about RPG Simulator codes you want to know. Further questions or suggestions are highly appreciated; you can simply drop a comment below.