[NEW] Roblox RoCitizens Codes Full List – Feb 2023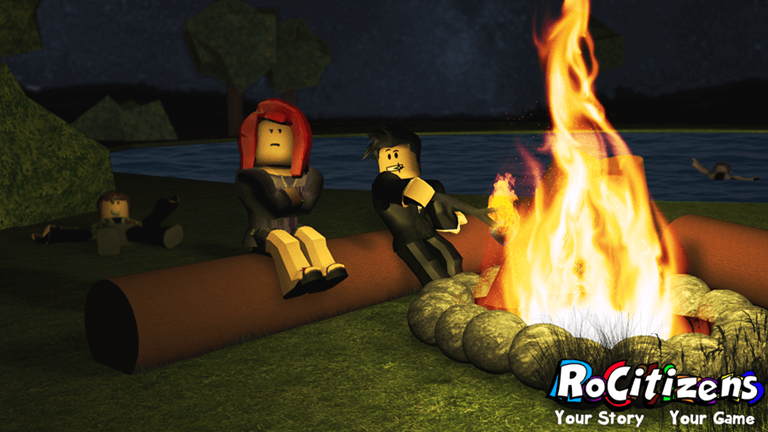 Typically, using a code in games can make your journey more interesting. RoCitizens is no exception. By redeeming a code in RoCitizens, you can earn free rewards, money and also exclusive items. And, in this post, we've got you all the working codes.
Active codes
Below is the full list of RoCitizens codes that are currently available. They do have deadline, though. So be quick.
| | |
| --- | --- |
| CODE | Rewards |
| goodneighbor | $2,500 & a Trophy |
| sweettweets | a Twitter Trophy & $2,500 |
| letsdosomelaundry | $5,000 |
| discordance | $3,500 |
| truefriend | $4,000 and Pet Rock |
| rosebud | $3,000 |
| code | $10 |
| easteregg | $1,337 |
For more codes, follow JB_Firebrand on Twitter. Or bookmark our page and check back regularly as we'll update the list once they release new codes.
Expired codes
We're sorry to inform you that these code are no longer working.
xmas19
rocitizens6th
500million
20valentine
supdatember
cantthinkofcodenames
ilovefirebrand1
xmasbonus
bugsareannoying
gimmegimmegimme
allthemoola
canigetahottub
cornerpocket
ggpd
goodluckspellingsovereignty
rainyday
youwishyouhadafish
ihaveafish
coldhardcash
alittlesomething
How to redeem a code in RoCitizens
If you haven't redeemed a code in RoCitizens before, follow the instructions below:
1) Click on the bright green icon located in the bottom left corner to open the shop menu.



2) Click on the Twitter icon.


3) Input a code you got into the box and then hit Enter on your keyboard to claim rewards.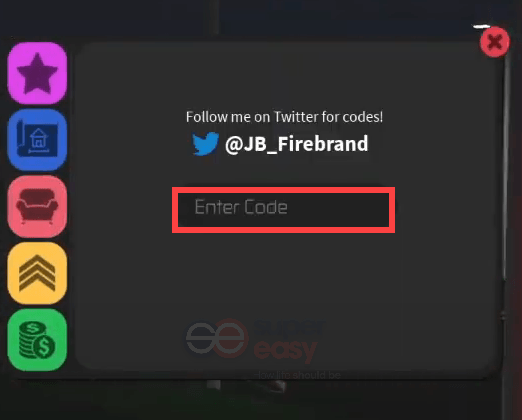 Bonus: Robux deals
Want to buy some Robux but don't know where to begin? Don't worry, we've got you covered. Down below we put together some popular platforms for your Robux needs. Simply choose the one that suits you the best.
(Note: Third party platforms like RBX.place might run out of stock occasionally.)
Want codes for other Roblox games? Check out our Roblox Games Codes page!