Roblox Music Codes | Complete List of Over 600,000 for 2023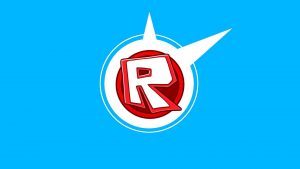 Having trouble finding some cool music for your in-game Boombox? Check out our complete guide to get the Roblox music codes.
If you don't want to spend real money on Robux, please refer to our full guide.
Where to get Roblox music codes
To use a music code, you'll need to join a game that allows you the use of Boombox item. No matter how different these Boomboxes may look, they're the same thing. Select your Boombox and you'll be prompted to enter a music code.
Below you'll find how to find the music code for the songs you like. We're not affiliated or associated with the following websites. We're trying to be informative to give the latest & easiest ways to find Roblox music codes.
1. Find music code quickly
Every time you need to find great songs for your Roblox game, it's pretty easy to find it at GameDB, which is a large database for Roblox music codes and song IDs.
For a specific song
Search your favorite songs or artists
For all popular songs
Scroll down the page to find the song you like and click the song to copy its code (it will be added to your clipboard automatically).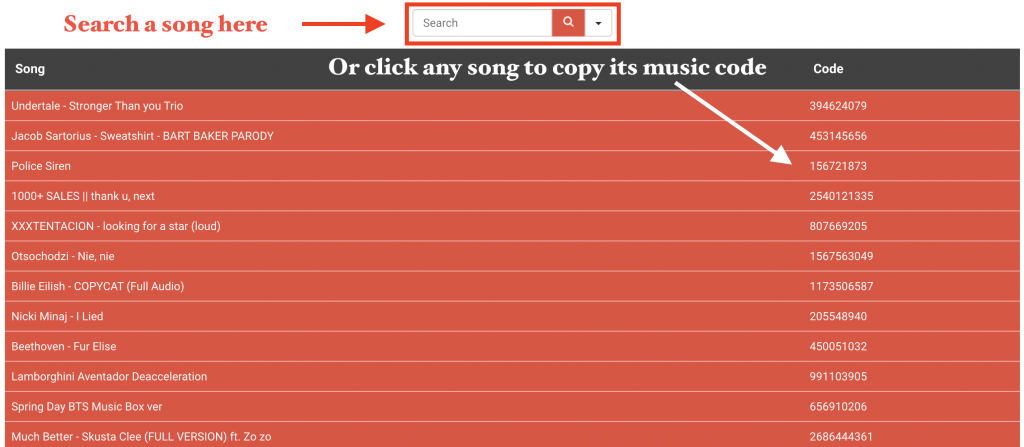 2. Check Roblox music codes and ratings
You may get access to over thousands of Roblox songs on those websites, but you probably want those music codes that have been verified by other players.
RobloxSong.com is the place where you can see ratings right next to the music code. It helps you decide when you don't know what song is just for you. And of course, you can search for by track name or artist.

If you're a heavy user of Pinterest, you can check out all of their Roblox Song ID collection and follow them for the latest & working music codes.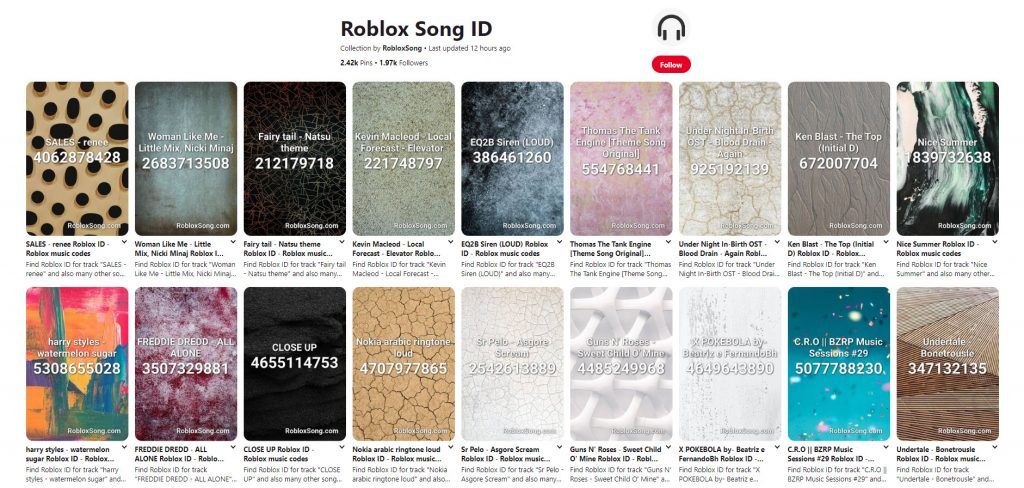 3. Browse Roblox songs by artists
Another website that can help you find the most popular songs by your favorite artists is SongID.com, who specializes in finding Roblox music IDs for players.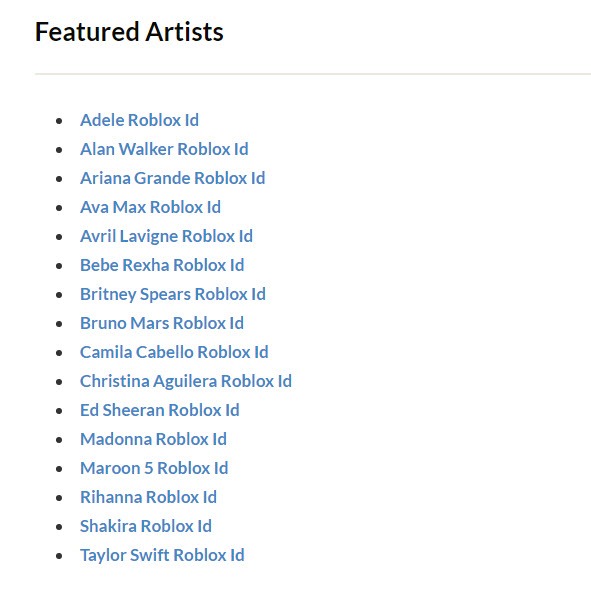 This website may suit you the best when you need a category for singers, which makes your searching much easier. When you select a song, you can scroll down the page to play its YouTube video.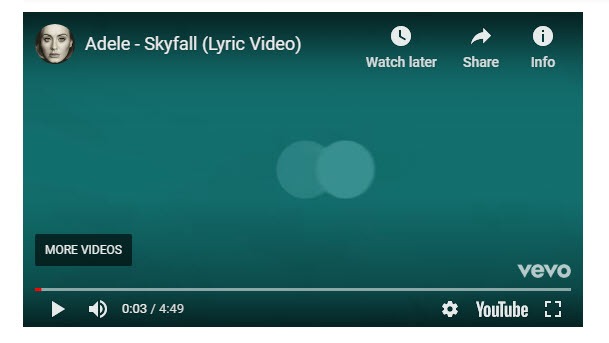 How to tell if a music code is not working
However, many music codes on these websites just won't work, so pay attention to the votes below the Roblox music code.
If you see a lot of votes down, this indicates that this music code may not work anymore.

If the there're much fewer negative votes, feel free to try it.

Conclusion
It's quite easy to get access to music codes for over thousands of Roblox songs, but it may be a little different depends on what you want. If you need a specific song, gamedb.com and robloxsong.com may serve you well. Enter the track name and paste it into your Boombox. However, if you're not sure which song would do you best, songid.com would be your go-to-option.