Reverse Phone Lookup | Who does this number belong to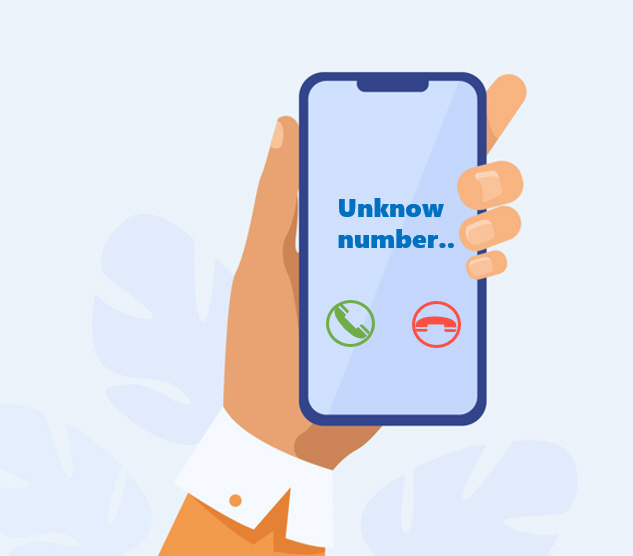 Reverse Phone Lookup
Get Owner's Name, Address & More!
Keep getting calls from numbers you don't know? Notice a strange text from a fishy number? There're many scenarios where we get super curious about a phone number. Well, in fact, you can find out who the mysterious caller is by running a reverse phone lookup.
In this tutorial, we'll show you how to find out who owns this number easily & quickly.
3 best ways to find out who owns a phone number
1. Use a people search engine
To find out who owns a phone number, you can search the number on people search engines. They have a large database that can offer you more in-depth information than a Google search can provide.
1. BeenVerified
Step 1: Open the BeenVerified search page.
Step 2: Enter the phone number and hit Search.
Reverse Phone Lookup
Get Owner's Name, Address & More!
Step 3: Wait for BeenVerified to search the databases. Once it locates a match, you'll see all the available info of the number, which can include owner info, photos, addresses and 50+ social media profiles.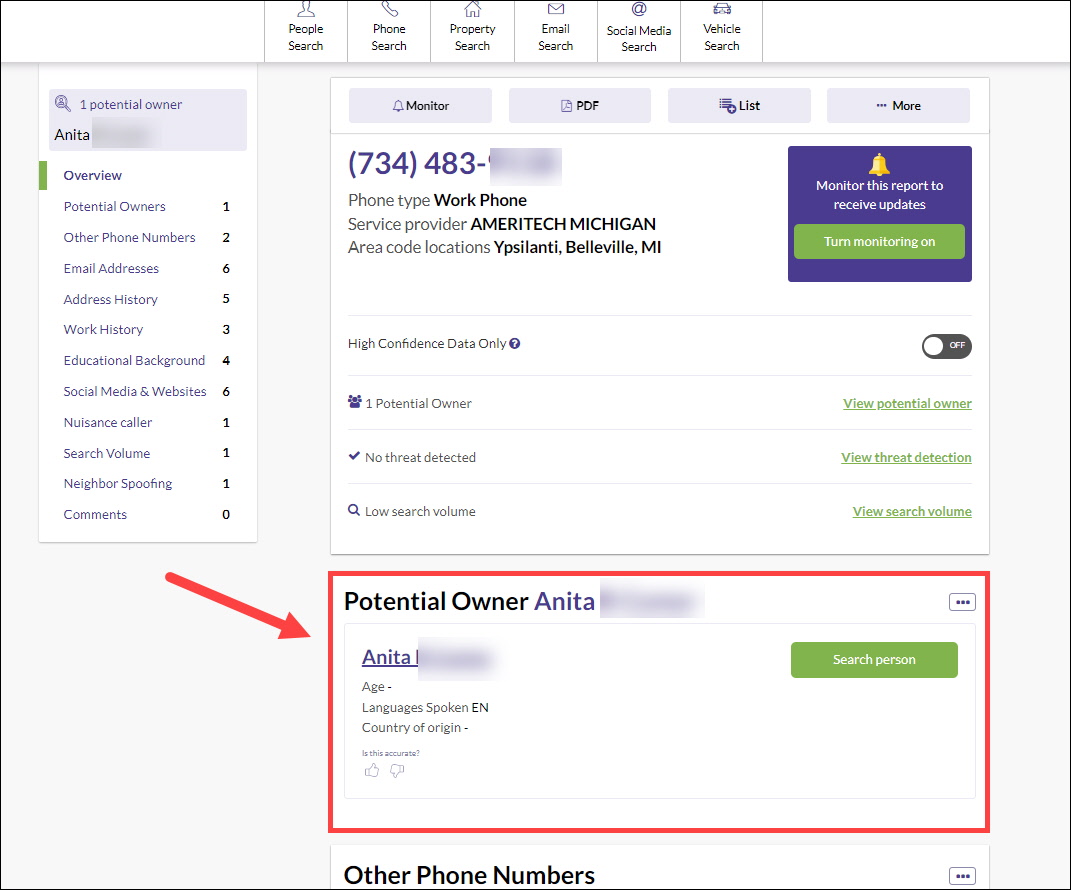 The BeenVerified app is also available on App Store and Google Play.
2. Track digital footprints with Spokeo

Spokeo is a famous (AT&T-endorsed) and powerful people finder specializing in finding online profiles. Supporting searches in 120+ social networks, Spokeo is easily your go-to option when you get curious about a phone number. By reversing a number, you'll get info including the name, address, family, social media profiles and more.
To look up a number, first go to the Spokeo search page.
Enter the phone number and hit SEARCH NOW.

Once Spokeo finds a match, you'll get a report in minutes including the name, address, email, online profiles and more.

3. Truecaller
If you're on mobile, you may want to check out Truecaller. It's a popular phone app that allows you to look up any numbers and block scam callers. It also provides a chat feature where you can make calls and send texts in a single app.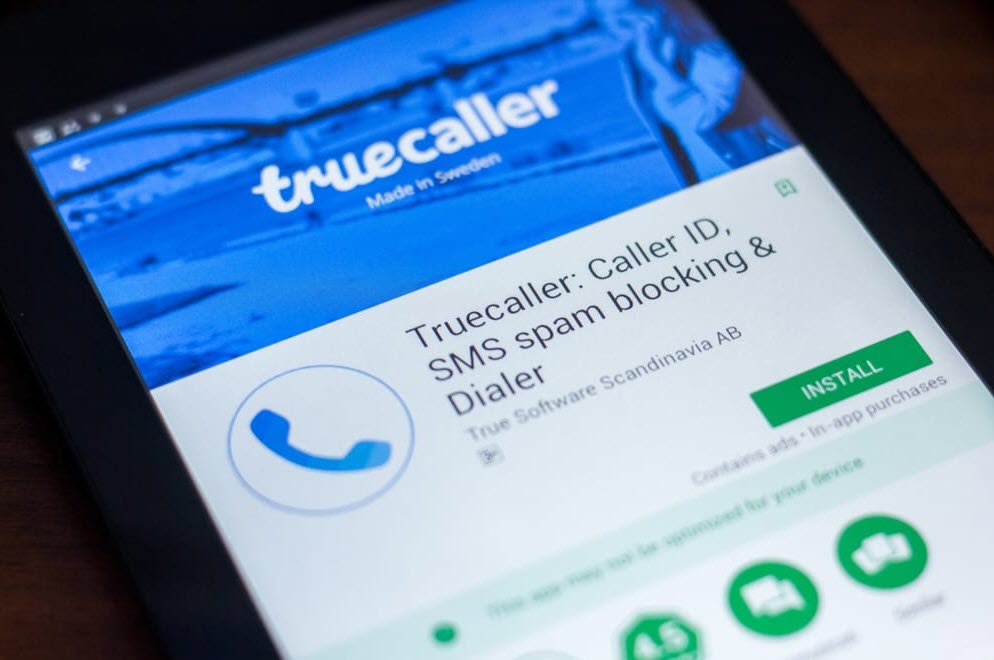 But note that the app comes with three different plans, and the free plan (Basic) only shows the number provider and partial caller ids. If you want more information, you need at least a Premium subscription, which costs $2.99 a month and $14.99 for 6 months.
4. T-Mobile Shield Premium
If you're a T-Mobile user, you can check if your subscription includes T-Mobile Scam Shield Premium. This service comes with a Scam Shield app that shows the caller's information, even if they're not in your contact list. The gimmick here is it uses machine learning to help you stay ahead of scammers.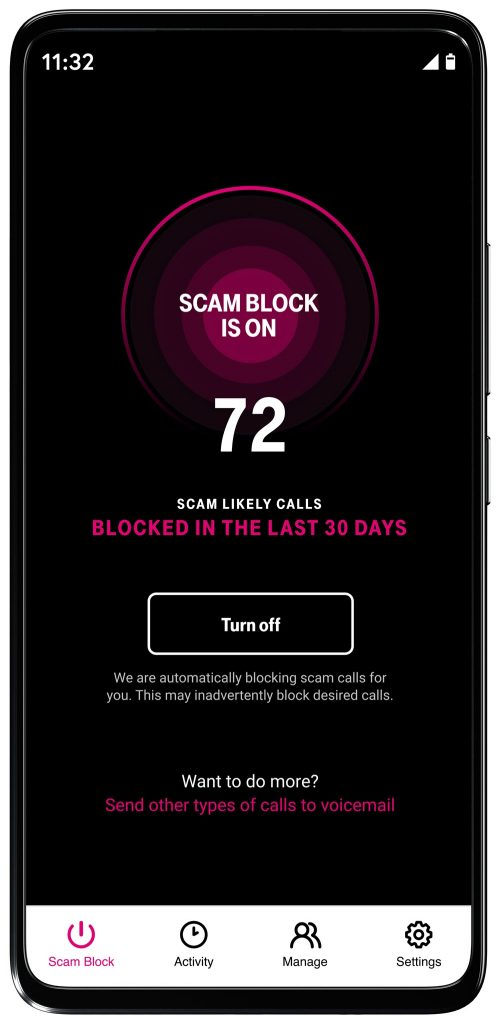 You can also reverse look up phone numbers on this app, if you have Premium. If you're on Android and don't currently have a Scam Shield Premium, you can try it for free for 30 days.
5. Search the number on social media
If it's a cell phone number, you can take advantage of social media platforms and look for traces. Normally large platforms like Facebook, Instagram and Snapchat allow you to search users by their phone number.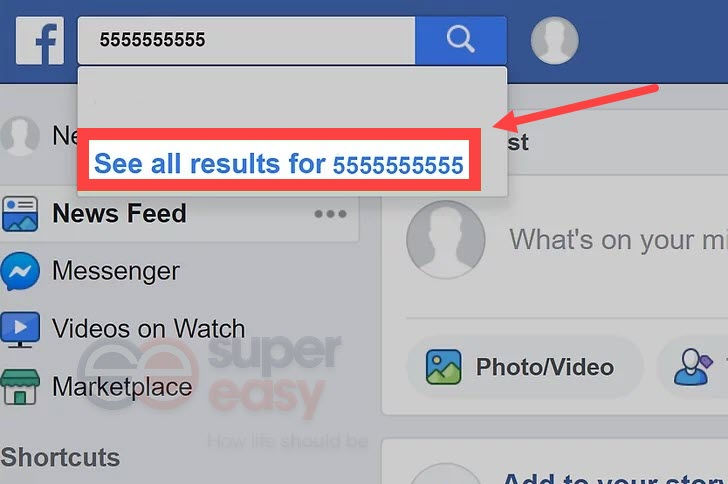 And there's another way to do that—you can lookup phone numbers on the platform by syncing your contact list. To increase user engagement, many social networks allow users to find friends in their phone book. This feature could come in handy if used properly.
Here's how to reverse a number on Instagram:
First save the phone number to your phone's contacts.
Open Instagram and go to your profile page. Tap the Settings icon in the upper right-hand corner.

Select Discover people. Instagram might need you to grant access to Contacts. Tap Allow Access and you can see your contact list.

Is there a free reverse phone lookup service?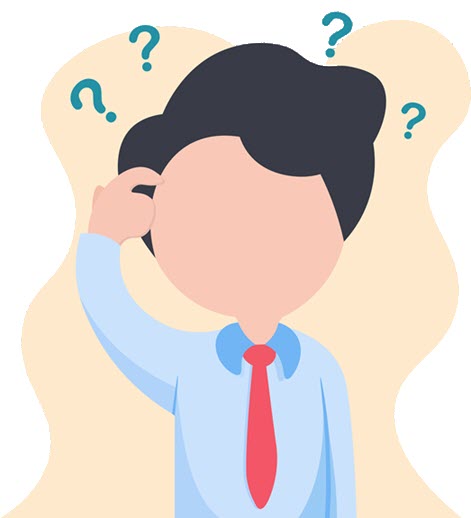 The short answer is Yes, but with limited features and information.
There're myriads of websites and apps providing the same service "for free". But in most cases, the most information you can get might be just a name or a caller id. You can take your chances and check out Truecaller and T-Mobile Scam Shield. But eventually, if you want to go any further, you still need to pay for Premium.
Reverse Phone Lookups: How do they work exactly
Simply put, reverse phone lookups, or people finders, are information aggregators that use scripts to crawl and store public data. (Yep most of the data can be found on government websites.) You can think of them as data-brokers that are accessible to not just big companies, but literally anyone.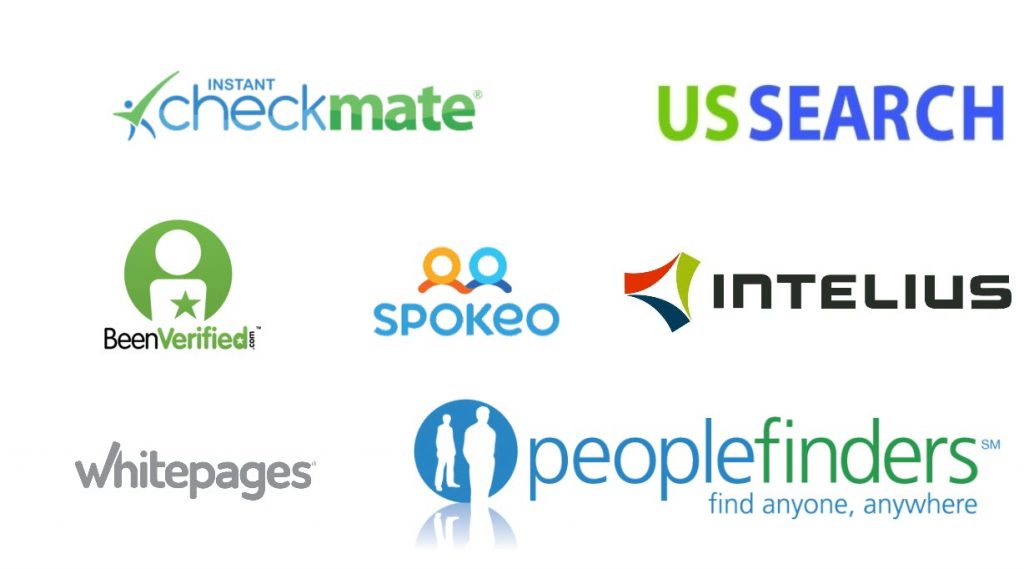 The backbone of people finders is usually a giant collection of databases. Some search engines like BeenVerified and Spokeo also collect social media data. If you don't have the time to search or don't even know where to begin, using a famous people finder could give you accurate and up-to-date info in less than a minute.