Reverse Phone Lookup Legit | How to trace someone's name through a number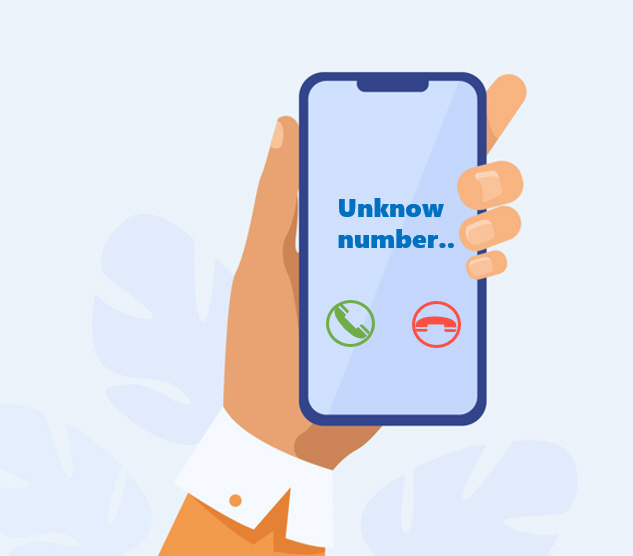 Reverse Phone Lookup
Get Owner's Name, Address & More!
Have you received any unknown phone call and hesitated to pick it up? Or have you dithered about whether to dial back a missed phone call that was not in your contacts?
Such scenarios happen quite often – normally we have no idea of which strange calls are important to us and which are just sales calls or scam calls. If you get anonymous phone calls all the time and want to check out the names and their related information behind the strange numbers, this post is right for you.
Do some searches in Google or social media
If you want to do the self-searching for free and have plenty of time to do it, you can surely take advantage of the search engines in Google or in other social networking sites like Facebook and LinkedIn. With some luck, you may discover the names and other details related to those phone calls.
Google is indeed a powerful general tool for various searches and you can certainly use it to search the unknown numbers on your phone. If a phone number has left some trails on the Internet, Google may find them out for you. Don't forget to type the area code in the search box along with the numbers. It helps to narrow down the search range.

Some social media users may leave their contact info in their profiles and you can try to find the info by searching the numbers in sites such as Facebook and LinkedIn. But it depends on how public the account file information is set by the user. Sometimes the search result is not a name, maybe it's an Email address or an organization, and you have to go on to dig further with this indirect information.


Use professional people search tools
Free is good. But the time-consuming process of using those search engines may fail and get you nothing. Why? Because they are not professional and dedicated people-search engines. If you haven't come across any people finders before, we recommend options below which are easy to use, effective to yield useful results and safe in privacy.
Option 1 – Intelius: Powerful reverse phone lookup

Intelius is well-known for its strong function of reverse phone lookup in the people research field. Its powerful people search engine allows you to locate people by phone number in a fast and reliable way with a database of more than 20 billion available public records. If you want to find out who's behind those suspicious phone numbers, Intelius is a great choice for quick and confidential results. The payment for membership would be no more than $1 for the first 5-day trial.
Trace Someone's Name Through a Number
Enter the name and click Search
Go to the Intelius official page, click the PHONE tab and type in the phone number, then hit Search.

Confirm your phone search in the pop-up menu.

Wait for a second for Intelius to generate a report for you. Click VIEW REPORT when it's finished.
Enter your name and Email address and click SAVE.

Unlock the entire report by creating your account.
Option 2 – BeenVerified: All-rounded name finder

BeenVerified is another leading phone number tracker service on the market. It has one of the most comprehensive collections of public records and social media profiles which allow you not only to know the name of a phone number, but also to provide information much more than what you expected. In a nutshell, it is a all in one service in people search. It occasionally offers a $1 trial membership for 7 days. Here's how to search someone by BeenVerified:
Go to the BeenVerified phone lookup page, click Phone Lookup and type in the phone number, then click Search.

A detailed report will be generated for you, containing the owner's name, the phone type and other information.
Set up your account to view the details of the report.

Option 3 – PeopleLooker: track phone number owners

Last but not the least, we recommend PeopleLooker, a user-friendly people finder fully capable of meeting your need to track phone number owners. In the process of unlocking profiles for customers, it is also scouring data on over 10 million public records to help customers get a deep insight into life of someone behind the unidentified phone number.
Go to the PeopleLooker Official Website.
Click the Phone Search and type in the phone number, then hit Search.

Wait as PeopleLooker gathers data and records matched to your search.

Pay a fee (a 7-day trial for only $1) to unlock the report when the report is ready.
---
That's it. It's all up to you whether to do the reverse phone lookup for free or not. But with all the right and specialized tools at hand, you would be more informed and confident in your decision to phone up an unknown number.