Reverse License Plate Lookup | Instant Vehicle Search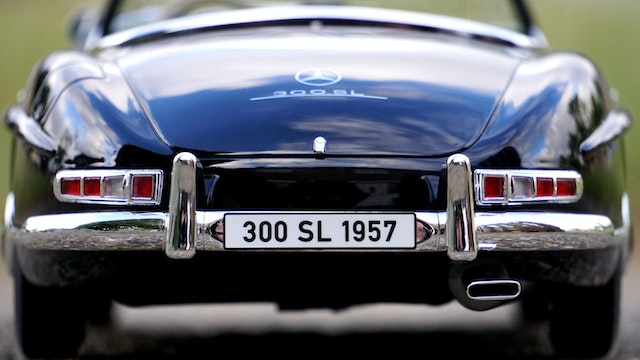 License Plate Lookup
Research a Vehicle by License Plate
When you're going to purchase a used car, a VIN search should always be the first step of your research. A VIN is a unique code assigned to every vehicle when it's assembled and linked to dozens of vital vehicle records. However, this string of numbers is printed inside the car and can be difficult to spot. So is there another way to check a vehicle's history easily? In fact, a simple reverse license plate lookup can also bring you a thorough vehicle report and put valuable information in your hands.
What is reverse license plate lookup?
Similar to VIN, a license plate is a unique alphanumeric character combination used to identify a vehicle. By performing a reverse license plate lookup, you're able to acquire a wealth of information about a particular vehicle such as:
Vehicle specs
Accident history
Salvage and branded titles
Safety recalls
Sales history, market value and estimated ownership costs
The car's VIN (if available)
In some cases, people look up a license plate in order to find the vehicle owner. Is it possible or legally allowed? According to the DPPA (Driver Privacy Protection Act) Laws, motor vehicle records are strictly regulated, except for proper permissible uses. Personal details related to owners like their name, address, photograph, and phone number are usually hard to obtain.
If you're looking for an in-depth overview of the vehicle that interests you, a VIN search will offer much more details and the car owner's name.
5 ways to run a reverse license plate lookup
Here are 5 proven ways for a reverse license plate lookup. You may either turn to DMV, the official department that issues the license plate, or use a dedicated search tool. We recommend the latter option, which will save you from the hassle of filling paperwork and waiting for the returned results.
Don't waste your time on websites that claim to have free reverse license plate lookup. They won't provide any helpful information.
1. DMV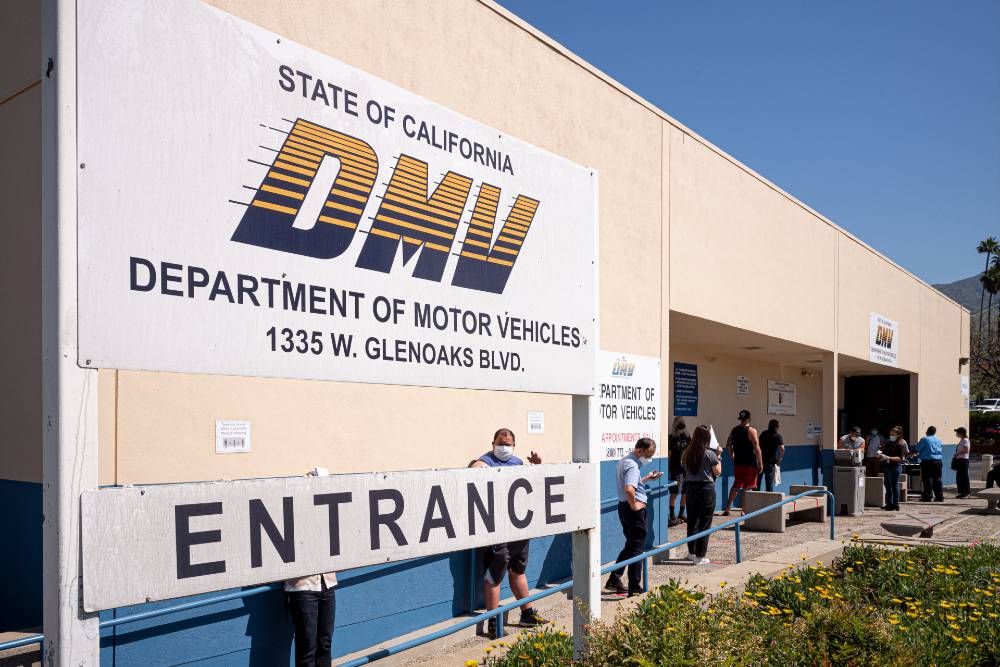 DMV (Department of Motor Vehicles) is a government office that creates, stores and manages license plate information. If you have a valid reason to request a vehicle or driver's records, for example, if you're involved in court proceedings or want to report an accident or bad driving, you could submit an INF 70 form online or by mail.
DMV may reveal public records about vehicle registration, driver's licenses, and occupational licenses, but the vehicle owner's address and SSN are considered confidential and won't be shared. The checking is not free. You need to pay a nominal $5 fee (online requests are $2).
The process could be time-consuming. For a more convenient solution, you could try a reliable third-party vehicle database. No paperwork or personal visit is needed. Supporting unlimited searches with a one-time subscription, it's also cost-effective.
2. BeenVerified
BeenVerified is a top all-in-one people search engine that features a powerful VIN and license plate lookup. Combining various search products, this tool not only gives you a clearer idea of how a vehicle works and how it was used, but also allows you to dig deeper into the vehicle owners with their contact, background info, social media profiles and so on.
Here's how to use it.
Step 1: Go to the BeenVerified vehicle search page.
Step 2: Enter the license plate number in the license plate search box and click Search.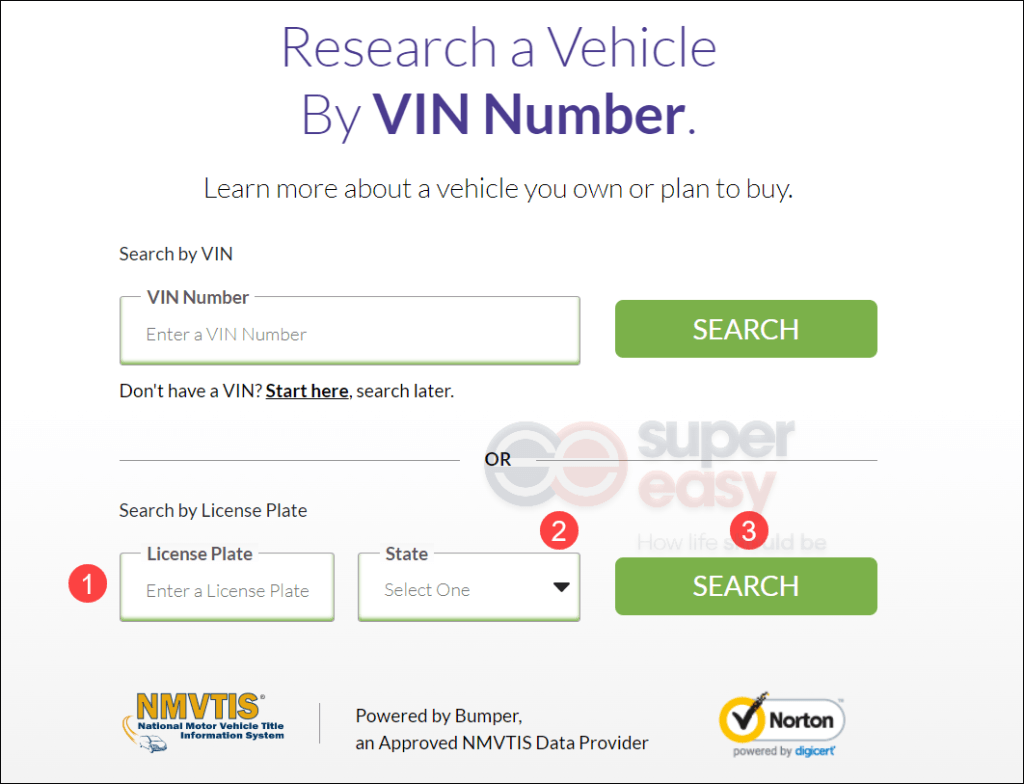 Wait until the vehicle report gets ready. From the left panel, you'll see different categories of information including the car's title records, accident history, price changes, and safety etc. Click each to view the details.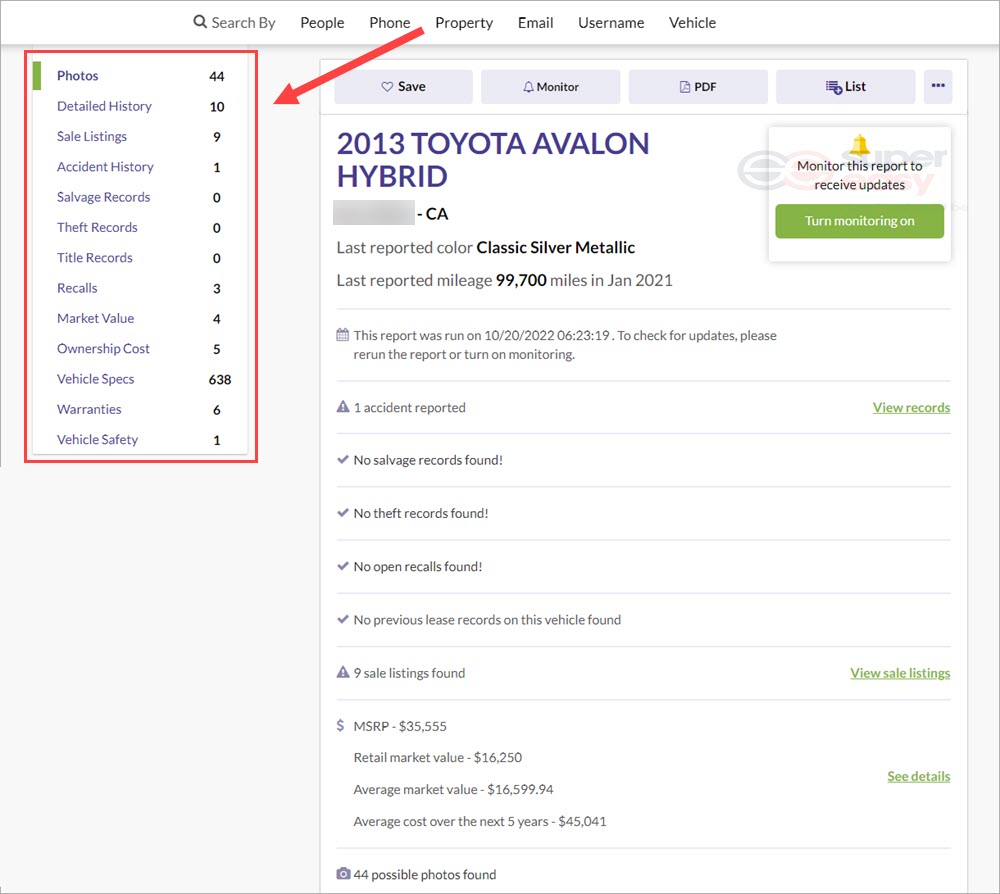 3. Bumper
As an online marketplace for used cars, Bumper provides authentic vehicle data to help buyers and sellers make informed purchases. It partners with trustworthy industry data sources like NMVTIS, JD Power, NHTSA, and delivers comprehensive and accurate vehicle history reports that cover accidents, recalls, market value data, in-depth ownership costs and more.
1. Visit the Bumper website.
2. Select License Plate. Type in the license plate number, select state and click Search.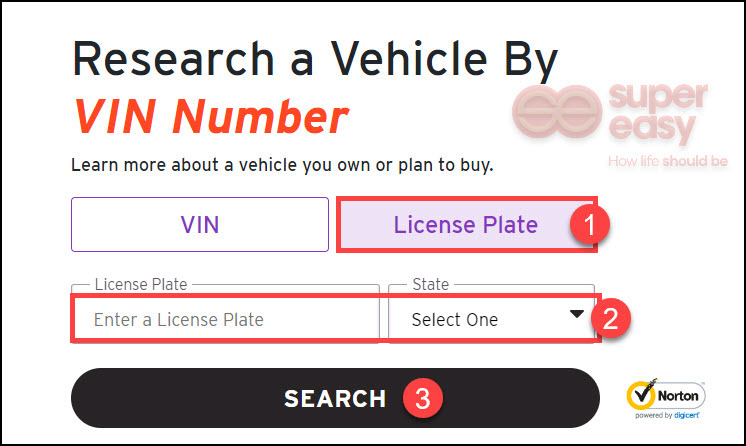 It may take a few minutes for Bumper to compile the report. Once done, you'll get all the up-to-date vehicle records.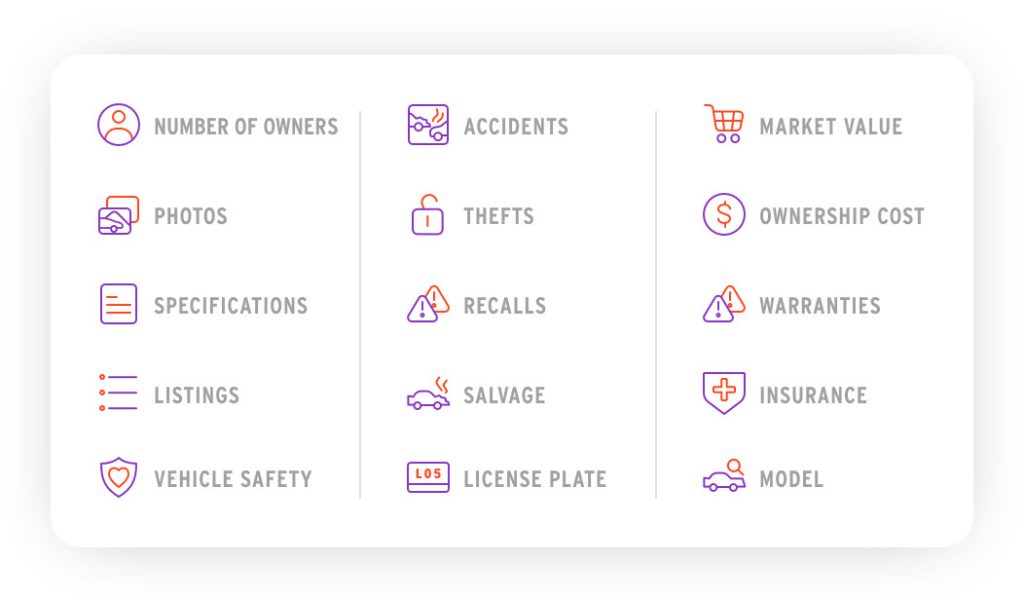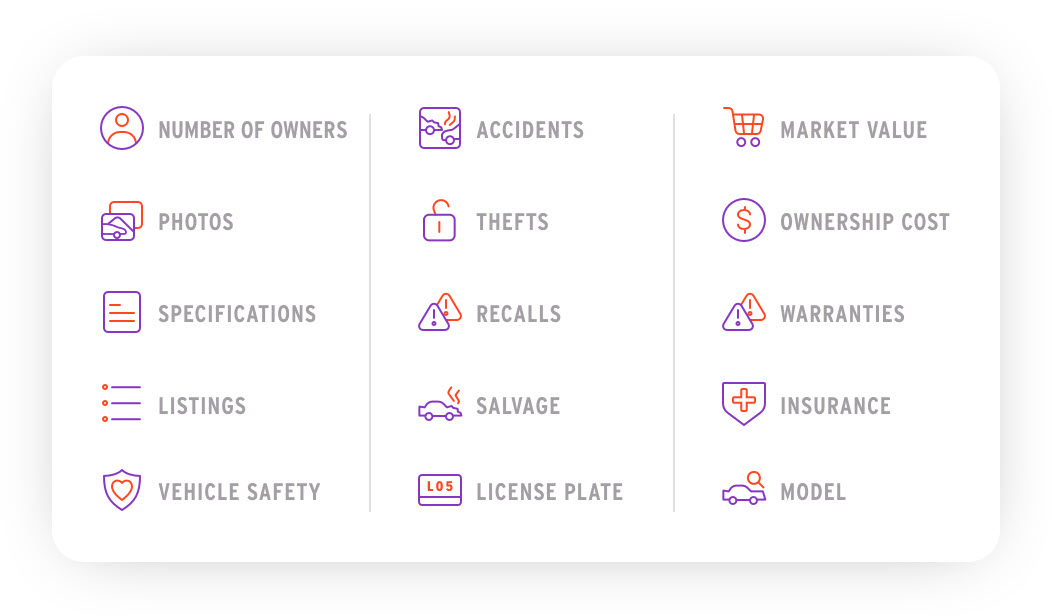 4. EpicVIN
EpicVIN is an NMVTIS-approved vehicle data provider and one of the best options to have your VIN or license plate checked. By offering instant access to millions of verified public records, it could satisfy various vehicle-specific needs, whether you want to evaluate the car's price or examine hidden damages or legal issues on the vehicle.
It's quite easy and straightforward to use. And here's how to get started.
1. Go to the EpicVIN homepage.
2. Choose how you'd like to search, by VIN or by license plate, feed in the correct number and click Check.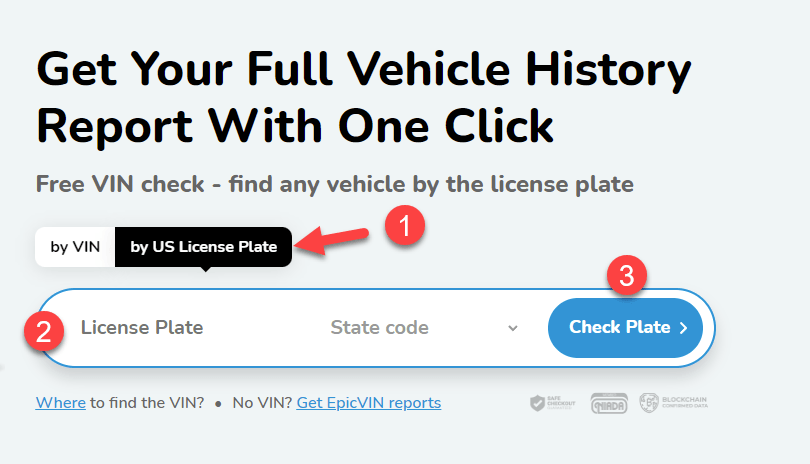 From the EpicVIN license plate search report, you're likely to find vital information including the vehicle specifications, accident history, title history, repair records, sales data and market value. There are also meaningful details associated with the vehicle owner such as traffic court records, arrest records, DUI, DWI, felonies, misdemeanors, warrants, and so on.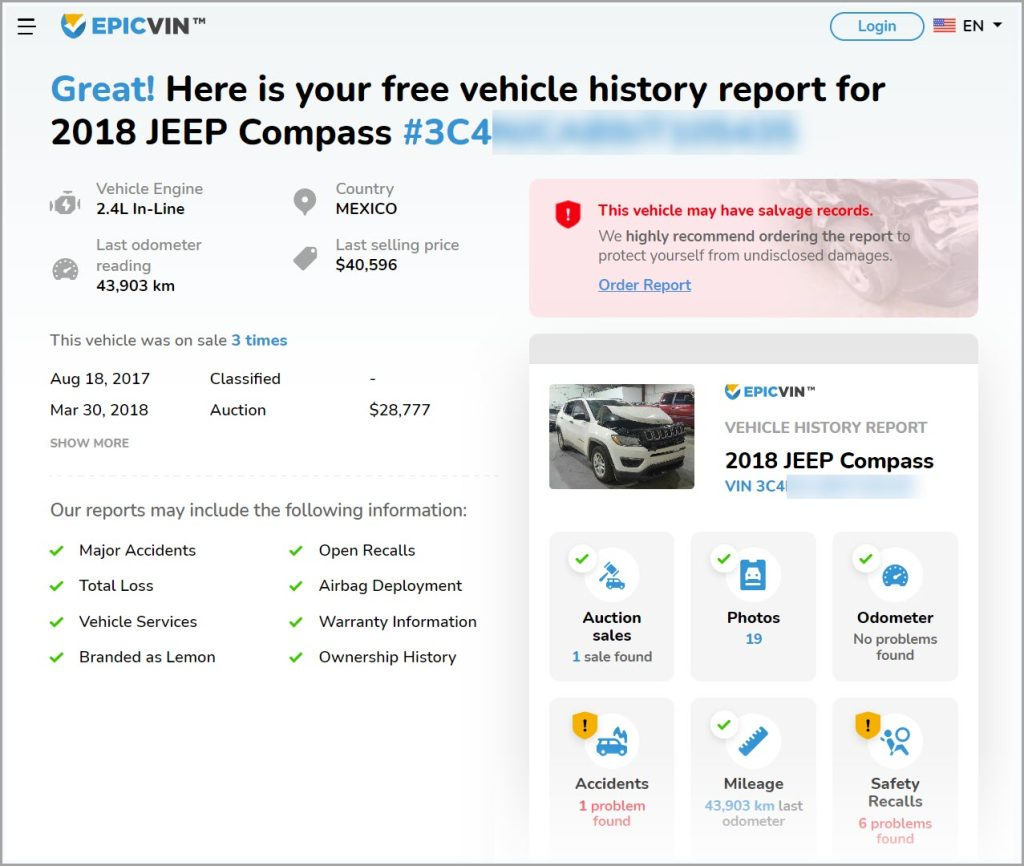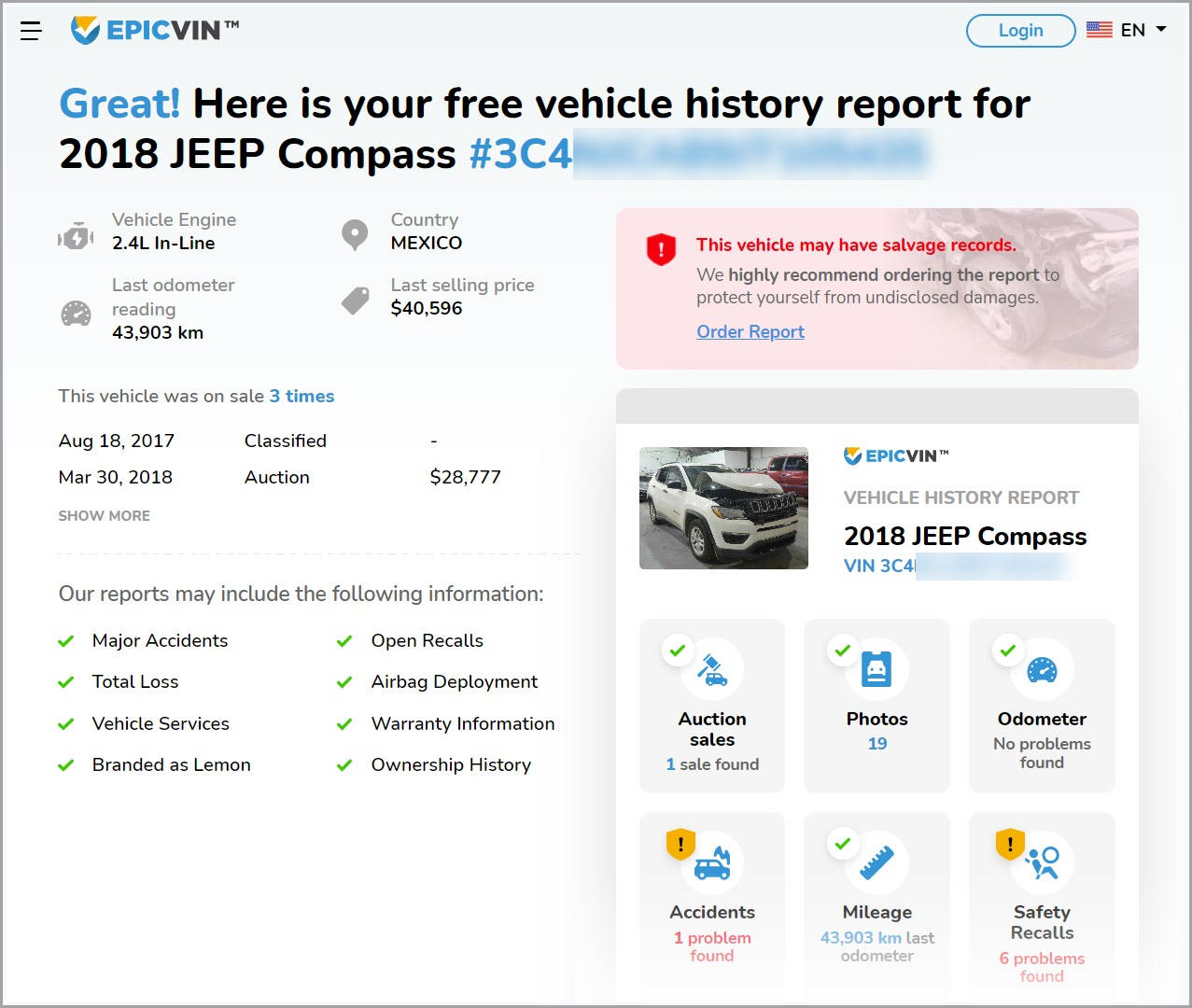 5. Private investigator
According to the DPPA laws in most states, private investigators are able to acquire vehicle records from DMV for lawful purposes. So if you don't want to do the reverse license plate lookup on your own, simply hire a local private investigator for assistance. The cost may be relatively higher than the previous methods, as a private investigator usually charges an hourly fee, but you can expect excellent results and get customized support.
So these are 5 simple ways to run reverse license plate lookup. If you have any questions or suggestions, feel free to leave a comment below.