10 Best Reverse Image Search Tools – Find Original & Similar Copies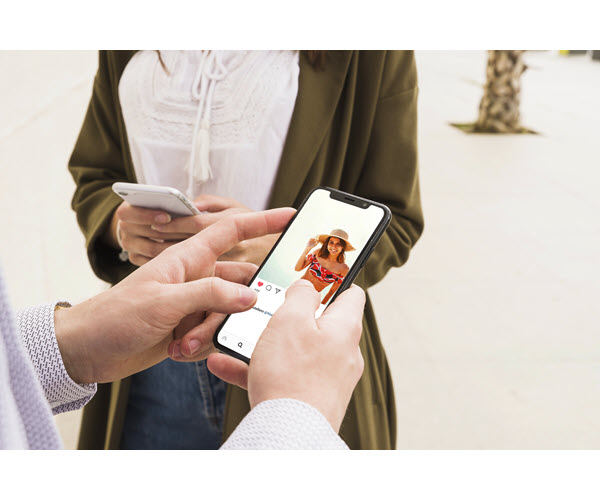 Find & Verify Someone's Identity with a Photo.
Have you ever wondered if an image is real or altered? Or wanted to protect your creative work from unauthorized use? Maybe you're cautious about fake profiles and online scams? Reverse image search has got your back!
In this article, we've rounded up 10 reverse image search tools to help you check if an image is genuine, track down copyright violations, and spot fake profiles. And for some fun, we'll even show you how to find your celebrity lookalikes! Just read on…
1. Google Images
Google Images is a widely used tool for reverse image searches. With Google Images, you can quickly and easily search a photo to find its source or visually similar images across the web. This can be incredibly useful in verifying the authenticity of an image or locating its original source.
Running a reverse image search with Google can't be simpler. Just head to the Google Images website and click on the camera icon. You'll then be presented with several ways to investigate an image: drag & drop, upload, and enter the image URL (and click Search) . Once you've provided the picture, wait a few seconds for Google to work its magic.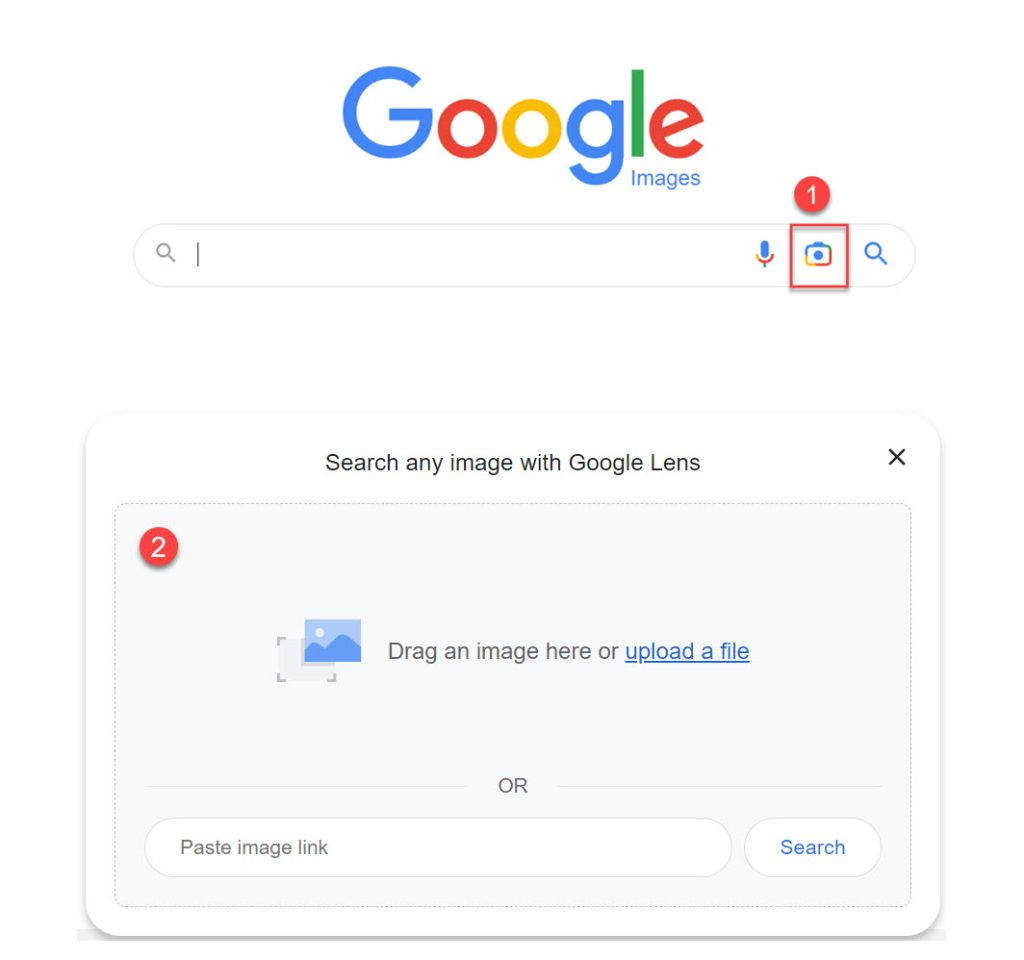 Alternatively, if you're using the Google browser, you can right-click on the picture and click Search image with Google.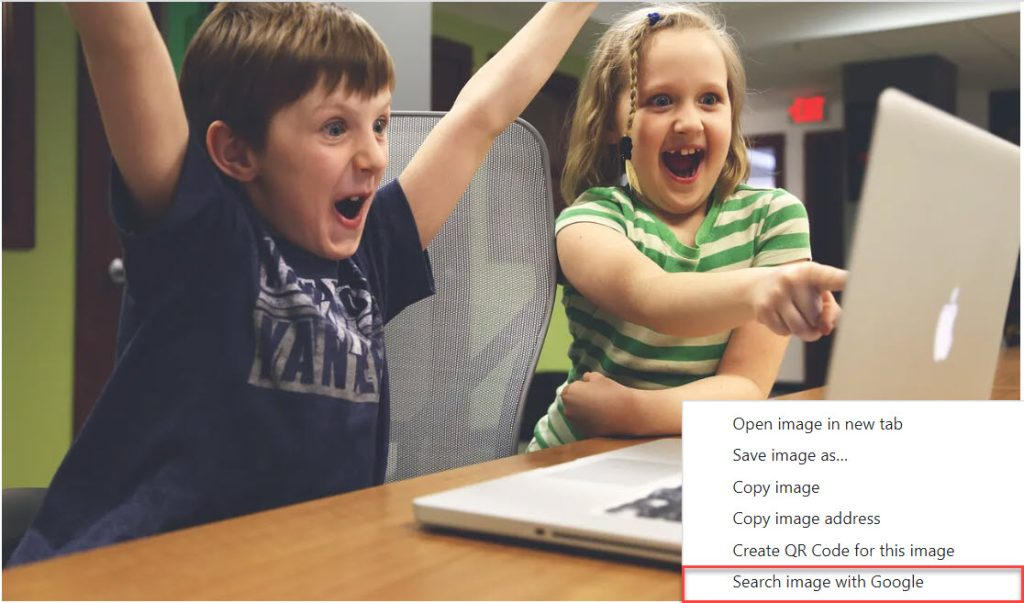 One should never be too careful of online scams and phishing schemes. While in some cases a Google image search suffices, in most others, it isn't enough. Scammers know too well how people think, and they're capable of manipulating Google's algorithm to mislead unsuspecting individuals. If your purpose of running a reverse image search is detecting scammers, frauds, or imposters, you should move on to Social Catfish, below.
2. Social Catfish


Met someone online and wondered if they're like, for real? Social Catfish may just give you the answer.
Social Catfish is a powerful reverse image search engine that not only trace the identity of someone in a picture but also verify their authenticity. All you have to do is upload the photo, then Social Catfish will scan the photo on hundreds of social networks – such as Google, Facebook, Instagram, Snapchat, Tinder, POF, and Meetup.com – and generates a detailed background report.
To run a reverse scammer image search with Social Catfish, go to the Social Catfish Reverse Image Search.
Upload the photo of the person who you'd like to put a name to, then click Search.

Wait a few seconds as Social Catfish taps into its database and compiles a report. A full Social Catfish report contains someone's personal information, contact details, social media accounts, assets, and criminal records if available. If the person in search is a potential scammer, you're likely to get an alert.


3. Pimeyes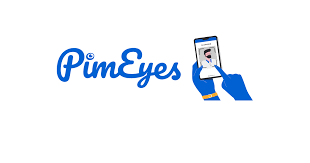 Trying to keep track of your images online? Or further, identify instances of your face being used without your permission? Fortunately, you can run a reverse face search with Pimeyes.
Pimeyes is an online face search engine that leverages state-of-the-art face recognition technologies to protect your privacy and image rights. It allows you to upload just a photo to find where else the picture is posted on the internet, similar images (smaller or bigger versions, twin content or otherwise modified) as well as other pictures containing that particular face.
Here's how to run a Pimeyes reverse image search with Pimeyes to find where a face appears online:
Go to the Pimeyes official website.
Choose a way to run a face search: take a picture with the camera icon or upload a photo.

Wait as few seconds as Pimeyes searches across the web to find results that include the person. Depending on the traffic, sometimes you're expected to wait up to one minute before you could get your picture scanned.

4. TinEye

Just like Pimeyes, Tineye is another reverse image search engine in identifying the source and usage of an image. With an extensive database of indexed images and advanced image recognition algorithm, it is capable of identifying pictures even if they've been resized, cropped, or photoshopped.
Tineye is a helpful tool not only for photographers and artists trying to protect their intellectual property but also for content creators or bloggers who strive for ethical use of images.
Go to TinEye official website.
Choose Upload to upload the image, or, you can paste the URL of the image. Then click the magnifying icon to search.

Wait a few seconds as Tineye flips through 60 billion (and counting) records in its database and returns the results. Depending on how you want to track the image, you can sort by Best match, Most changed, Biggest image, Newest, and Oldest.

5. Bing
Another free resource you can use at your disposal is Bing Visual Search. It uses smart technology to look at the visual details of the picture, like its colors, shapes, and patterns. Then it compares these details to a huge database of indexed images on the internet to find you exact matches or similar copies.
Here's how Bing works: You can upload an image or provide its web address (URL) to Bing Reverse Image Search. Bing then goes out and searches the internet to find similar images or websites that include the same picture.
It's a good option when you're not a big fan of Google or it's not giving you promising results.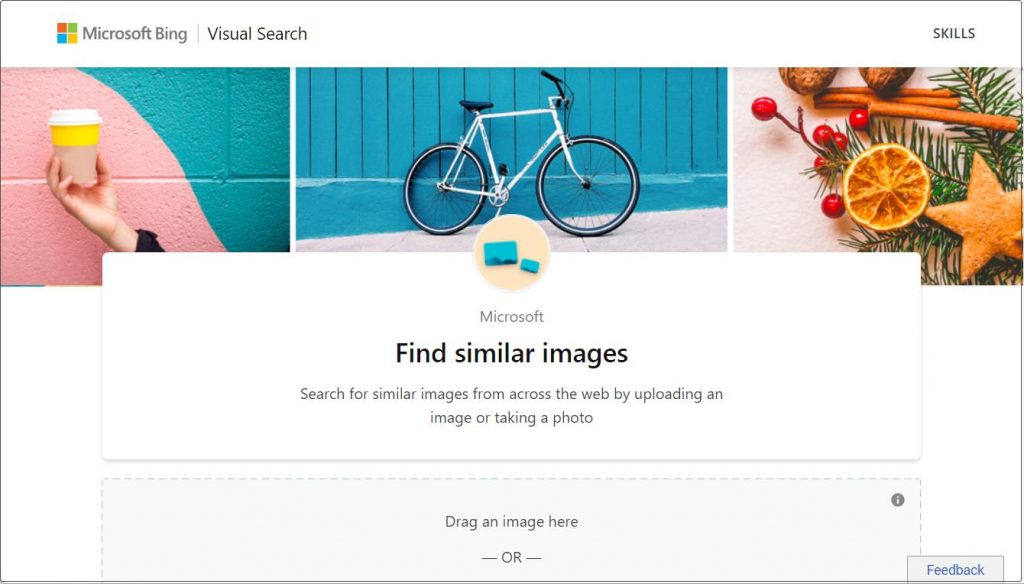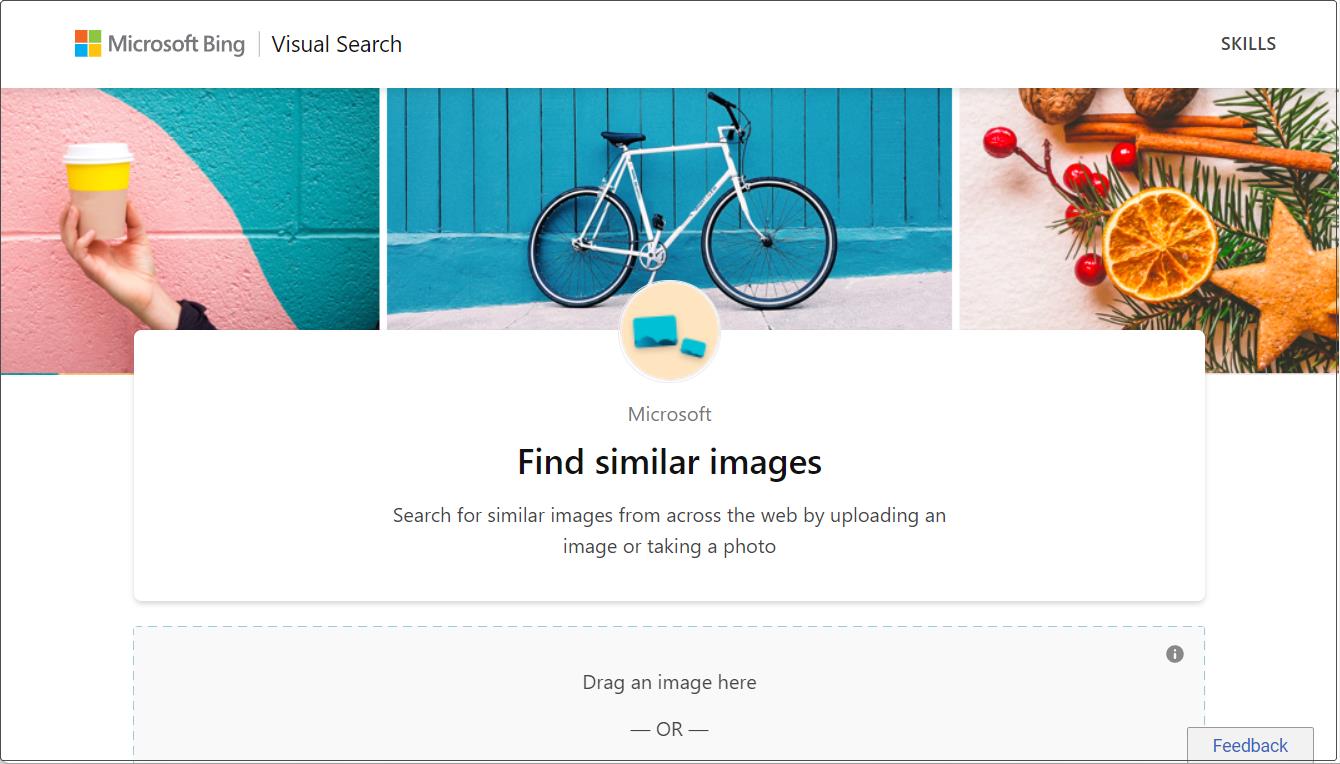 6. Yandex
Yandex, like Google and Bing, is a search engine with a built-in reverse image search tool, but it's based in Russia. With Yandex's reverse image search, you can upload a picture or provide the image's URL to find similar images or discover where that image appears on the internet.
It's a handy tool if you want to know more about a specific image – its source, authenticity, other sites or networks where it has been published or shared – or, if you want to find other similar visuals.
For example, if you have a photo and want to find more images like it, you can upload it to Yandex's reverse image search. It will show you visually similar images from its database. This can be useful if you're looking for alternative versions, higher-quality copies, or related pictures.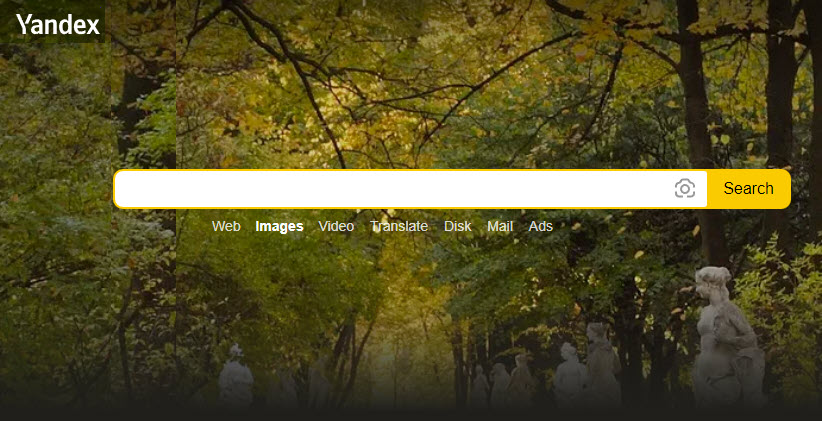 7. Baidu
Baidu, often referred to as the "Google of China," is a widely-used search engine offering a multitude of services, including its powerful reverse image search feature. This functionality becomes particularly valuable in various scenarios, especially when you believe the image in question has Asian or Chinese origins.
Suppose you come across an intriguing picture or graphic that appears to be of Asian or Chinese origin, but you lack the necessary context or information. Baidu's reverse image search can be your go-to tool. By uploading the image or providing its URL, Baidu scours its vast database to find visually similar images that match your input. This enables you to uncover more information about the image, its source, or even discover related images from the Asian or Chinese online landscape.
Hint: Before diving right in, you might want to turn on the auto-translation since Baidu's search results may predominantly appear in Chinese language.
8. Berify
Berify is a specilized reverse image search engine designed to help you locate stolen images and videos. Once you upload an image or provide its URL), its will sophisticated algorithms meticulously analyze the image to find matches or similar visuals.
Berify's comprehensive reverse image search capabilities make it a valuable tool for investigating potential image theft, monitoring your online presence, or simply exploring visual content.
It's important to note that while Berify offers a free version, it comes with limitations. With the free version, you can check up to five images per month. If you require more frequent or extensive searches, Berify also offers subscription plans that provide higher usage limits and additional features.

9. FaceCheck.id
Much like Social Catfish, FaceCheck.id goes beyond a reverse image search tool. Once you upload an image, not only will FaceCheck.ID comb through the web looking for instances of your photo but also cross-reference it with social networks, mugshot databases, sex offender lists, news reports, and other resources to help you determine its originality and exposure.
FaceCheck.id can be a valuable choice if your purpose for running a reverse image search is to:
Verify if someone is real
Protect yourself from dangerous criminals
Avoid falling prey to online frauds
Keep your loved ones safe.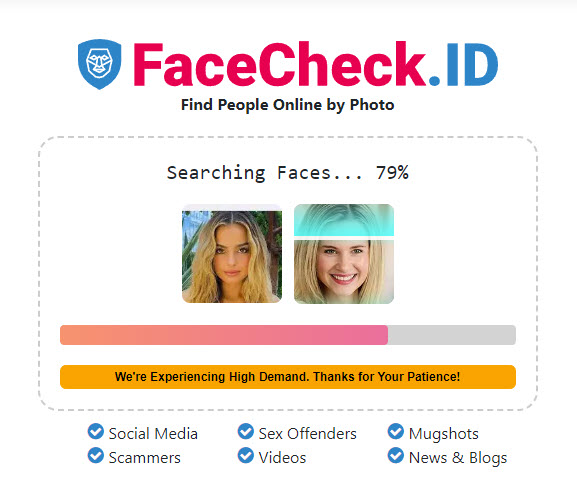 10. StarByFace
Have you ever wondered who your celebrity doppelgänger is? Whether it's seeking some fun or simply satisfying your celebrity, you can find out with StarByFace, an amazing app that helps you discover your celebrity twin.
All you need to do is download the app and take a selfie or upload a photo of yourself. The app's powerful algorithms will analyze your facial features, like the shape of your eyes, nose, and mouth. Then it will search its vast database of celebrity images to find the closest matches.
Once the analysis is complete, StarByFace will show you with a list of celebrities who share similar facial features as you. But that's not all. To give you an idea of the resemblance, the app provides a percentage that indicates how closely you resemble each celebrity.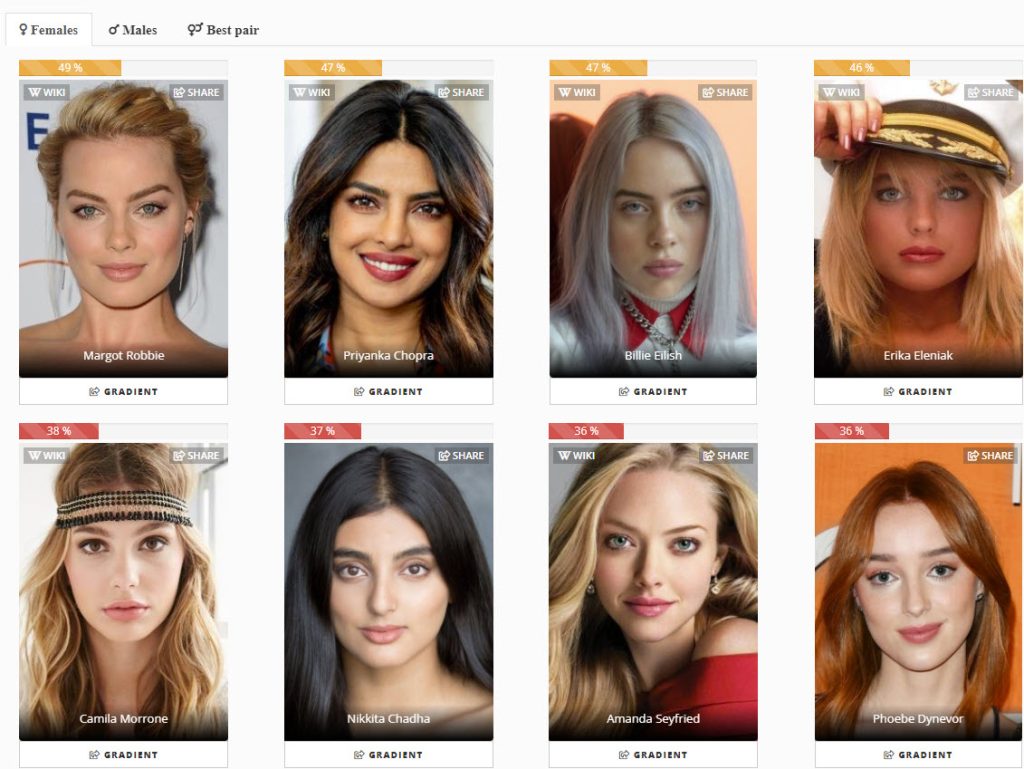 Image by Freepik