How to Find Someone on Instagram by Picture (2022)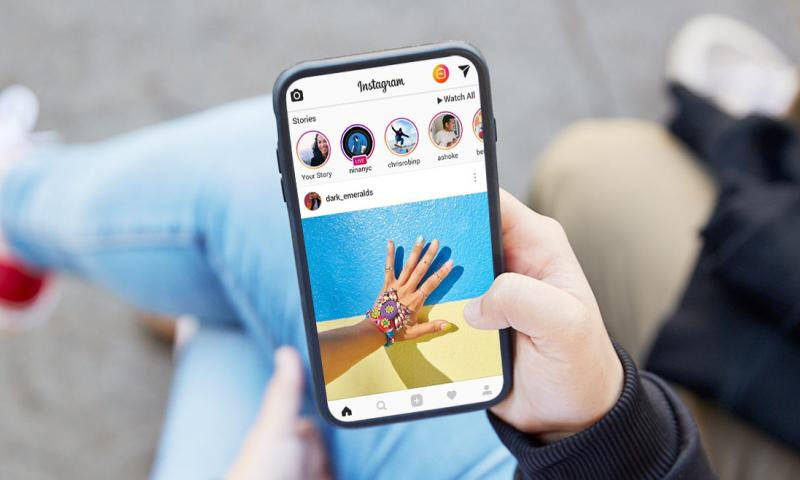 Reverse Image Search
Upload a photo & search for 50+ social media profiles. Social Catfish
Search Now
Many people use Instagram to keep their memories alive. So if you're intrigued by someone's picture and want to see more, getting their Instagram is surely a good start.
There're many ways you can find someone on Instagram, even when all you got is just a picture. In this tutorial, we'll show you how to do a reverse image search to find someone on Instagram.
How to find someone's Instagram by a picture
Few years ago Instagram introduced a Log-in wall — while logged-in users can view profiles like before, search engine bots no longer have access to the photos. In other words, you may not find a specific Instagram profile page. But it's definitely worth a shot, because you'll be searching the entire web.
1. Social Catfish
Social Catfish is an online dating investigation service featuring a powerful image search. It was originally designed for online background checks, but you can also use it to identify a person based on a picture.


Unlike traditional search engines, Social Catfish uses AI technology to analyze and cross-reference photos in the database. With billions of data collected from multiple social networks, it can help you easily identify who is in the picture, where they live and which social network they are on.
Go to Social Catfish.
Click the search box to upload the picture. Then click Search.

Once it locates a match, it'll generate a report containing all the available information, which may reveal the owner's name, contact info and associated social media accounts.



Once you get a username, you can search it on Instagram. Many of us use the same username from site to site.
2. Google

When it comes to reverse image search, you'll also want to give Google a shot. Google provides a powerful yet accessible photo search portal, and it's the biggest search engine on the market.
While this might seem like finding a needle in a haystack, keep in mind that you may not need a specific Instagram page — a name or a username can also be the key to finding that person. For example, if you found a name or a username on another platform, you can use people search tools like Spokeo or BeenVerified to track the associated social media accounts.
If the picture is on a webpage:
Open your Chrome browser. Go to the page containing the target picture.
Right-click the picture and select Search Google with Image or Search Image with Google Lens.

If you're on mobile, hold the picture and select Search Google for This Image.

You should see the similar results in a few seconds. You can use the search results to determine who's that person in the picture.

Once you have a name, you can search the name in Instagram to find the profile. You can also search the name/username plus "Instagram" in Google.

If you saved the picture as a file:
Go to Google Images. Click the camera button.

Select Upload an image. Then click Choose File to upload the picture.

Then you can find out who the person is based on the search results. If you only want Instagram related results (e.g. profiles), add site:instagram.com to the search box and hit Enter.

3. Yandex
Yandex is like Google in Russia. Though it's a Russian search engine, it's arguably one of the best image search engines you can find for free. By searching with a picture, you can find the origin website and similar images in different sizes. It's no doubt a powerful alternative to Google Images.
Go to Yandex Image Search.
Click the scan icon next to the Search button. Click Select file. (You can also drag the image into the search area.)

In the search results, you'd see similar images of your picture.

4. PimEyes
PimEyes is a company dedicated to image recognition and reverse image search. According to many users, it serves as a must-try alternative to Google Image. Compared to mainstream reverse tools, Pimeyes does not typically find similar images; it finds "exact matches" including those that have been cropped, edited or resized.
Go to PimEyes.
Click Upload a photo to upload the picture. (You can also search with the image URL.)

PimEyes would filter some of the similar images, so you may not get as many results as on Google. But it's more likely you can find the original website of the picture. Note that you may only need a name to locate the person on Instagram.