Recover Deleted Notes on iPhone [EASILY]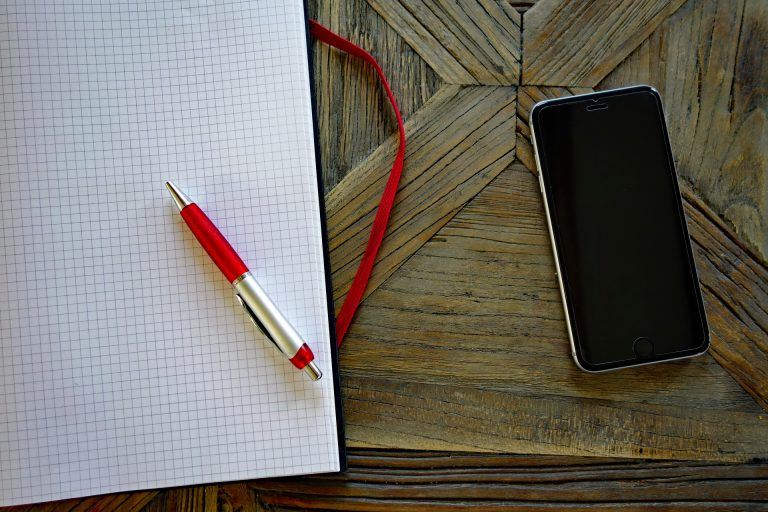 Discover how to get back your lost data, ideas and memories of your work and life.
Lost your notes on your iPhone Notes app? You're not alone. Many iPhone users are experiencing the same data loss issue.
This is a very annoying issue. The notes are important for you but you don't know how to get them back. But don't worry. Those notes can be recovered…
Try these methods
Here are three methods that have helped many iPhone users. You don't have to try them all; just work your way down the list until you find the one that works for you.
Method 1: Recover your notes from the Recently Deleted folder
If you accidentally deleted a note, you have 30 days to get it back from the Recently Deleted folder. To do so:
1) On your Notes app, tap Recently Deleted.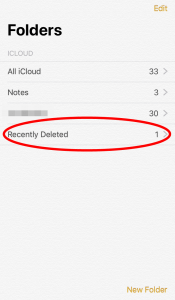 2) Tap Edit.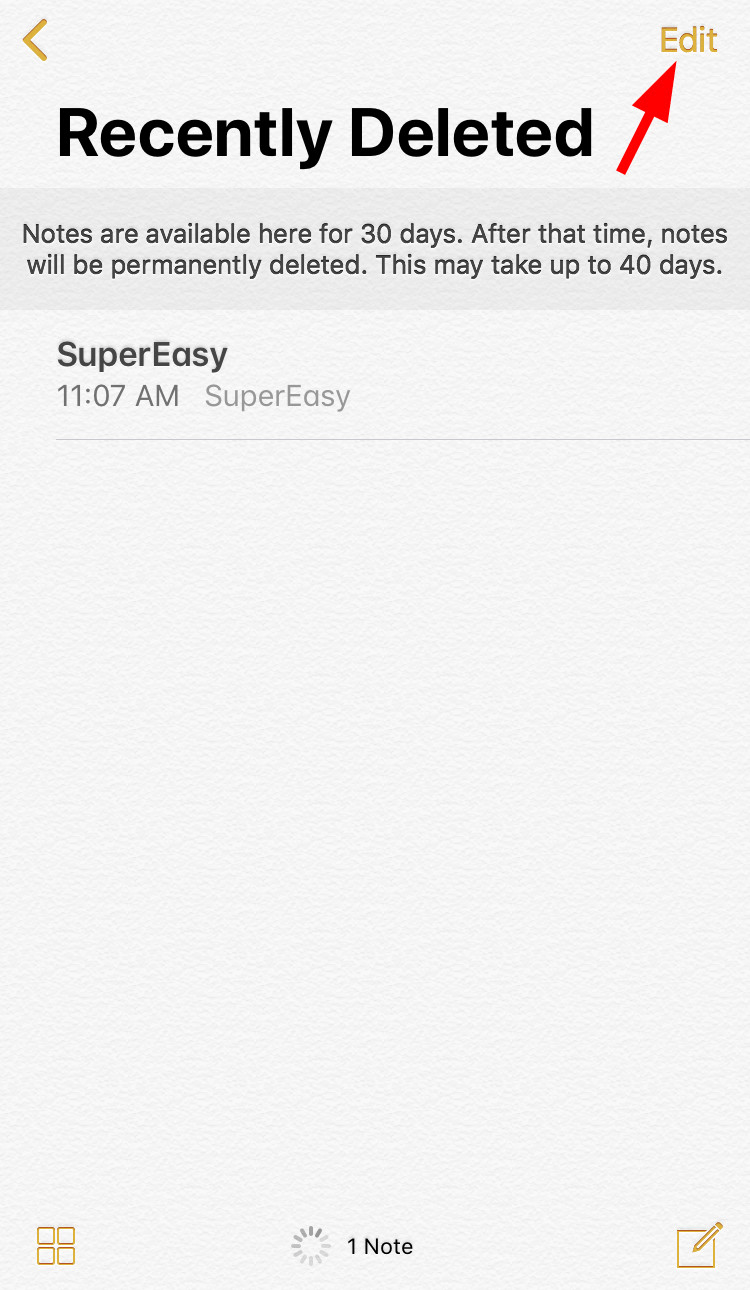 3) Select the notes you're going to recover, then tap Move to.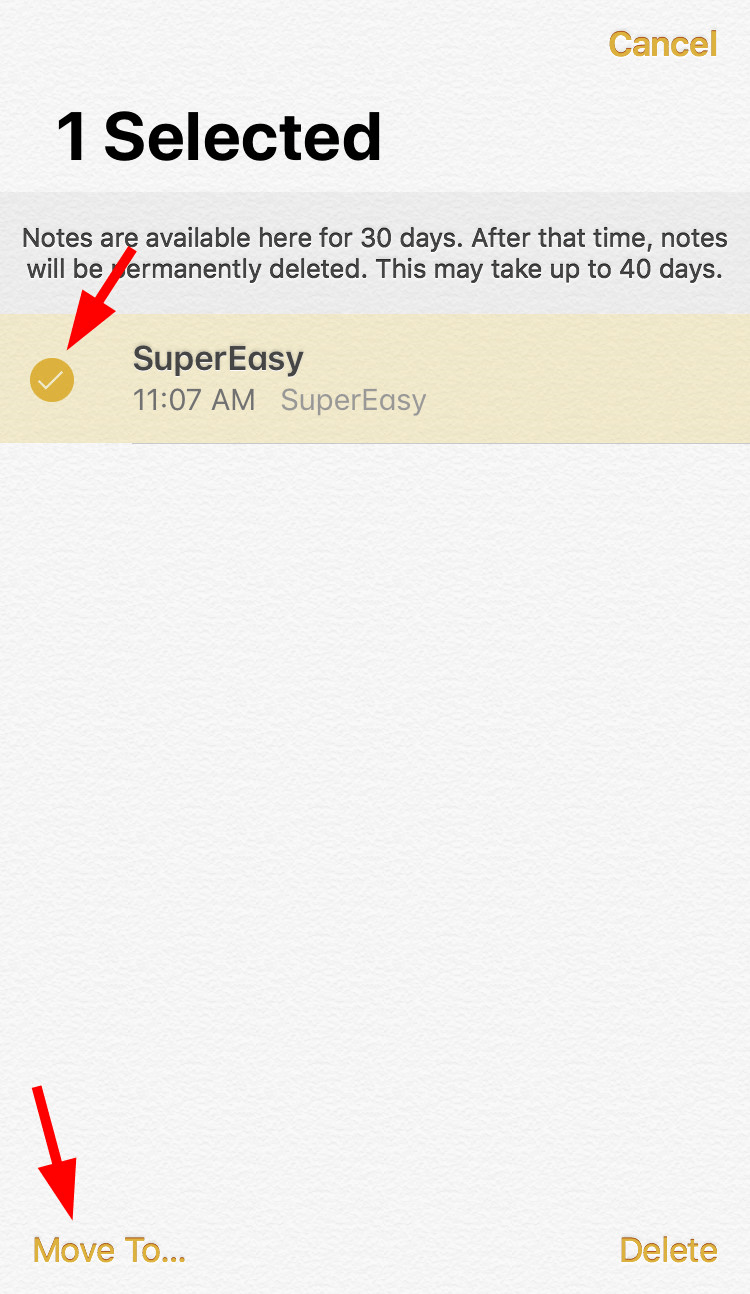 4) Select the folder you are moving the notes to.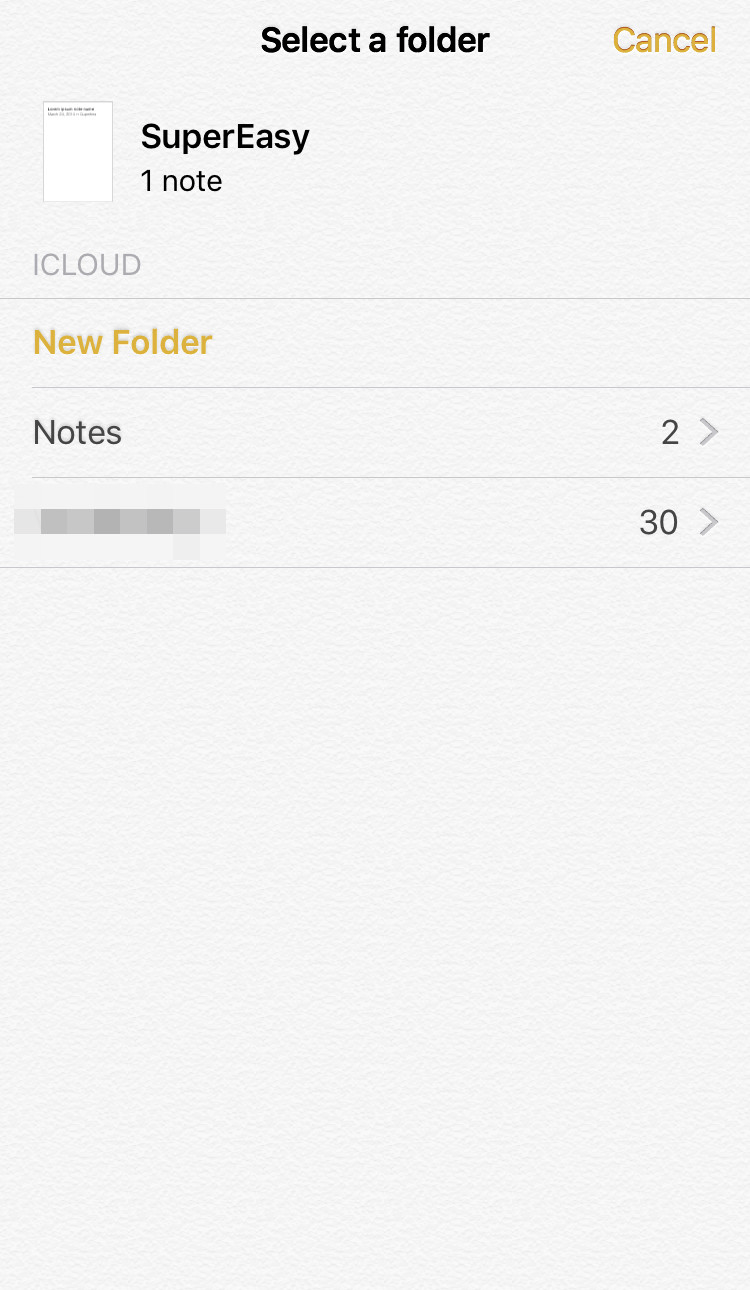 You've recovered your deleted notes from the Recently Deleted folder!
If the notes you lost is not in your Recently Deleted folder, there are two more methods for you to try…
Method 2: Recover your notes from your iTunes backups
If you've backed up your iPhone data on your computer using iTunes, you can use these backups to recover your lost notes. To do so:
1) Connect your iPhone to your computer.
2) On your computer, open iTunes.
3) Click the iPhone icon.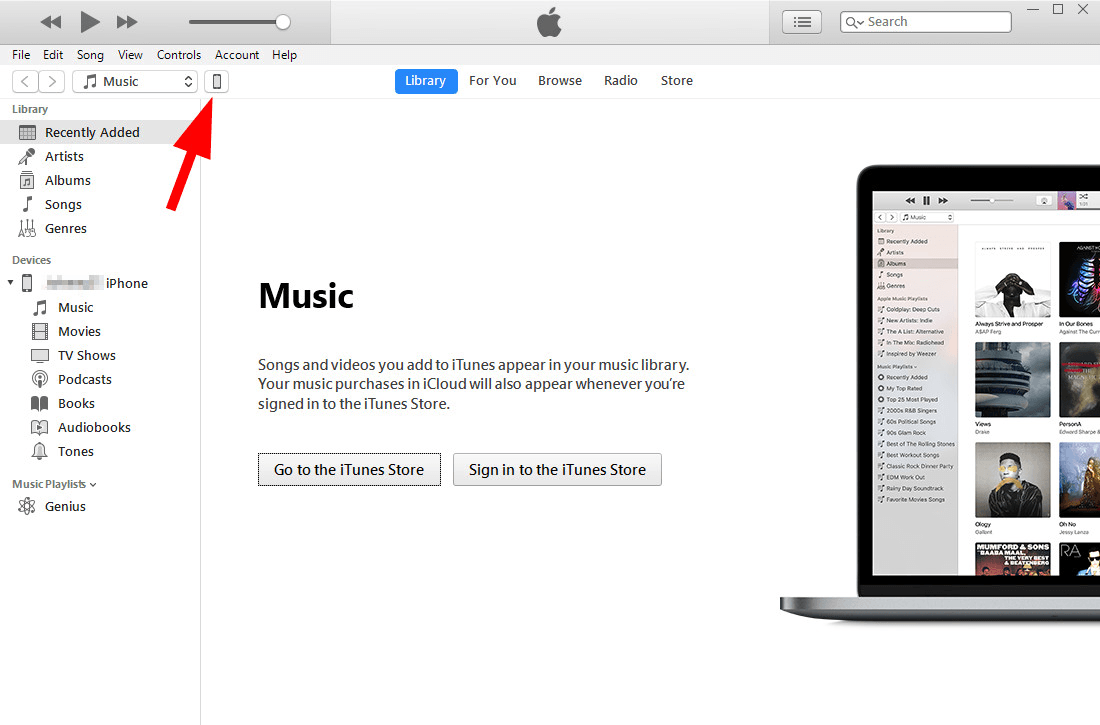 4) Click Restore Backup.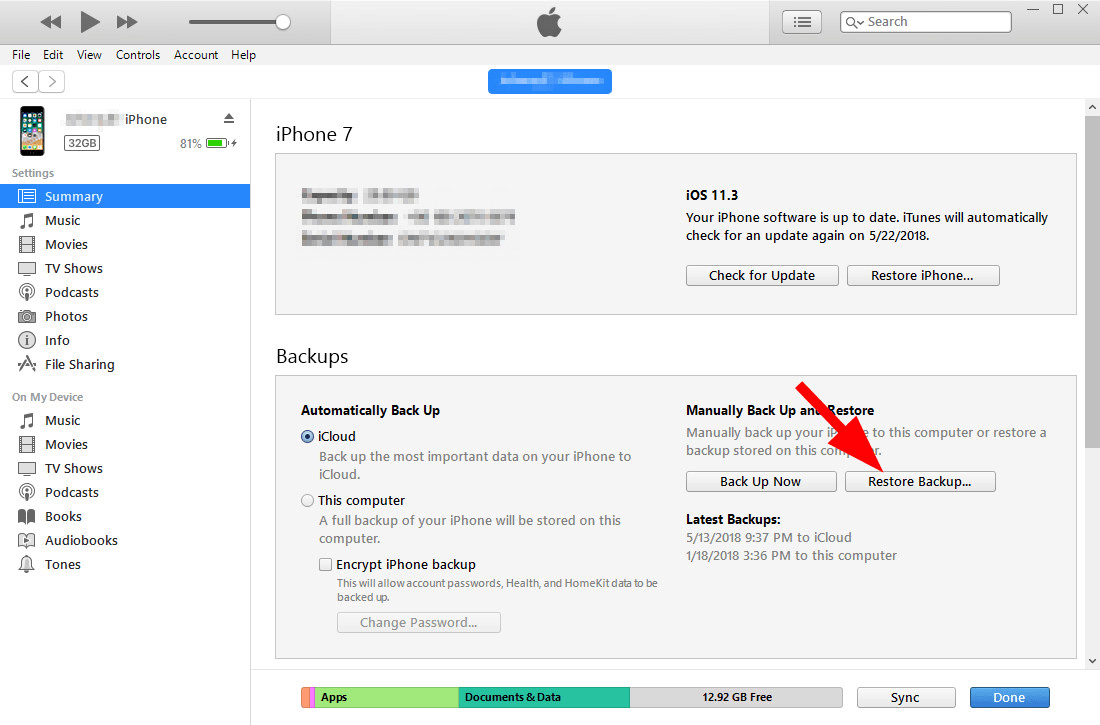 5) Choose a backup created before your notes were lost. Then click Restore.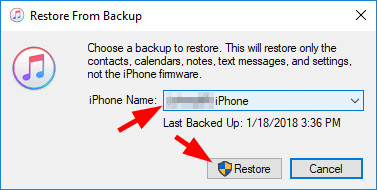 6) Keep your iPhone connected and wait until your iPhone restarts and finishes syncing with your computer. Then check to see if your lost notes are recovered.
If this gets your lost notes back, great! But if not, or you haven't created any backup before, you may need to…
Method 3: Perform data recovery
If you haven't backed up your lost notes, you should try performing data recovery. There are two ways you can try:
a. You can bring your iPhone to a data recovery service provider near you. Make sure it is reliable so you won't get damage to your iPhone data and your privacy.
b. You can also use a data recovery program. This is an easier and sometimes safer option. To recover your lost notes, you can use dr.fone.
dr.fone is a powerful data recovery program. It will scan your iPhone and find your deleted data, including notes, photos, contacts, etc, on your device. Here is how to use it:
1) Download and install dr.fone.
2) Connect your iPhone to your computer.
3) Run the program. Then click Recover.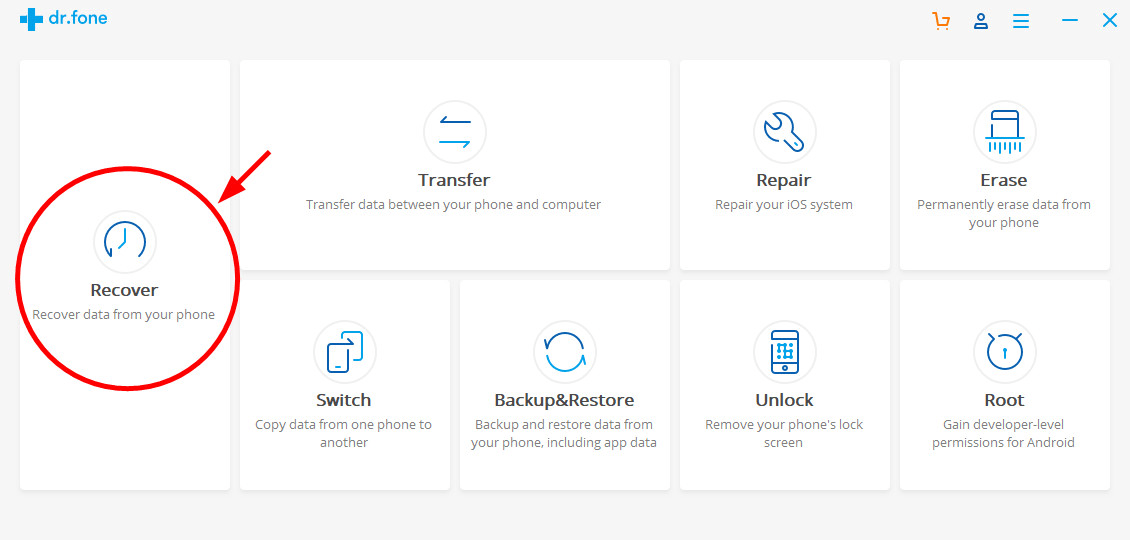 4) Select Notes & Attachments. Then click Start Scan.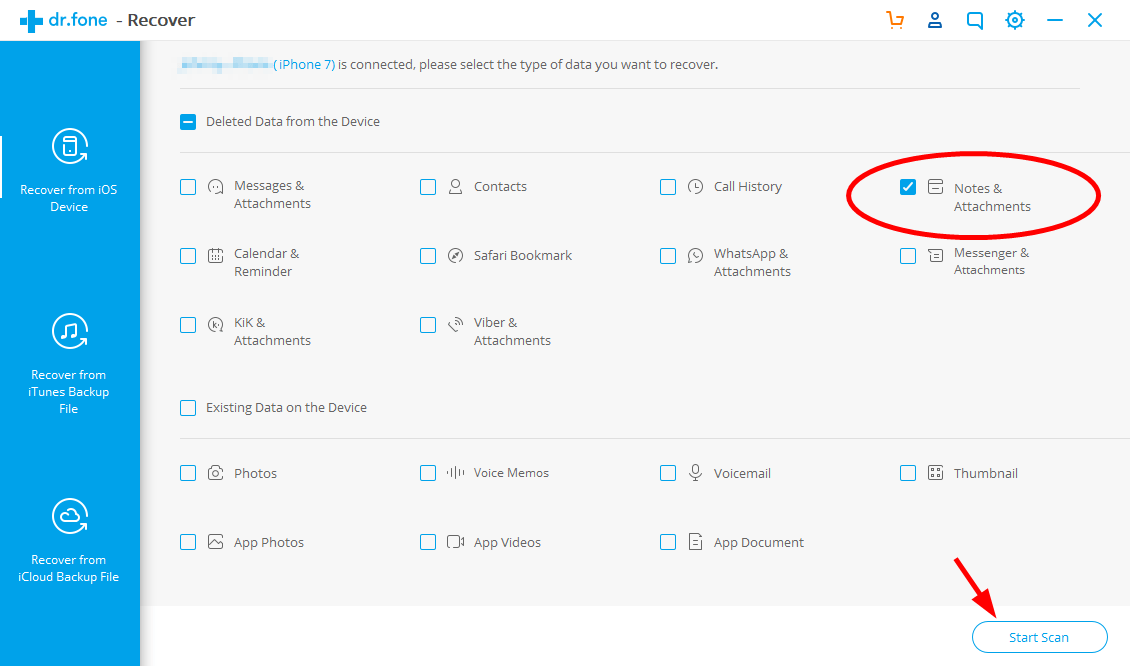 5) Select the notes you're going to recover. Then click Recover to Computer to recover these notes. (You need to register the program before you can recover your notes — If you haven't registered the program, you'll be prompted to register when you click Recover to Computer.)