Free PUBG Mobile UC Generator No Human Verification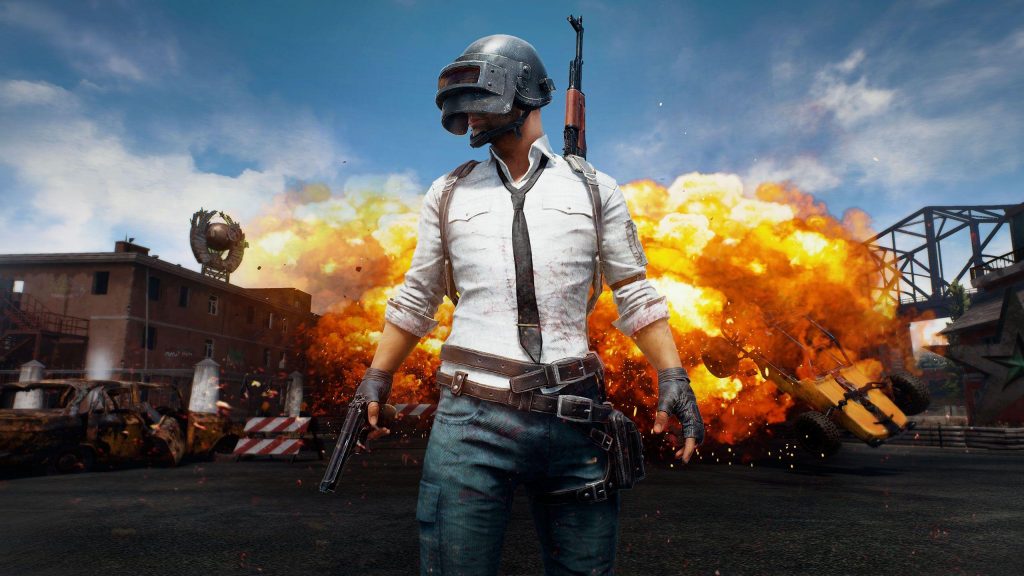 If you're hoping to find working PUBG UC generators here, then you're out of luck. However, we will explain the common PUBG UC scams and how to get UC free of charge in some other ways. Read on and find out what they are…
PUBG Mobile UC Generators – Are They Safe & Do They Work
The short answer would be NO. When it comes to PUBG UC generators, these are the major scam threats.
If you've ever looked up "free PUBG UC hack" or "how to get free UC on PUBG Mobile", you probably have come across websites or apps promising an instantaneous and a large amount of UC.
All of these sites are malicious in one way or another and they require you to do one or more of the following:
Download a PUBG UC Generator which is actually a virus
Fill out surveys from which the site can make profits, and you would get nothing
Register an account on the site so they can get your private information, such as your email, your login information, etc.
…
Yes, this seems suspicious, but the suggested easiness of getting free UC might lure people in regardless.
As we've mentioned above, it's unsafe to visit websites, click links, or download any apps claiming free UC. You might end up getting a virus on your device or losing your account information for 0 UC.
And these sites never work. The reason would be clear here – if those sites can really give you free UC, they would be illegal for hacking into PUBG's database and get shut down within minutes. So you wouldn't be able to find it anyway if a UC generator does work. The only reason why all these fake UC generators even exist is that they don't actually do anything, or else they would be close.
So, now you might wonder, are there any viable ways that I can get UC for free or buy UC at a lower cost. Fortunately, there're 4 ways to gain free UC or purchase it at discount. Read on and we'll show you how…
How to Get PUBG Mobile UC
1. Participate in PUBG Giveaways
Occasionally, PUBG Mobile runs giveaways on its office channel that gives skins, cosmetics, and UC for free. You can follow the official PUBG Facebook page, Reddit page, or join its Discord channel for the latest giveaway information.
Apart from the official giveaways runs on PUBG social media or its site, you might also run into steams that offer free in-game stuff. Many popular PUBG streamers run PUBG giveaways on their channel to gain subscribers. To take advantage of them, you might need to subscribe to their Youtube channels and finish the tasks required.
While legitimate PUBG Mobile UC giveaways do exist, you should be very careful when some giveaways ask you to download apps, click links or fill out your private information. More often than not, these are just scams.
2. Take Part in Bonus Challenge
Bonus Challenge in PUBG Mobile is a feature that allows you to gain battle coins that can be redeemed for UC. The Challenges comprises of TDM- Warehouse match a 60-players classic match lobby for the registered players. You can register for either match. After the match, you get battle coins for every kill. For every 100 battle coins, you can redeem 100 UC.
You'll need a Bonus Challenge Voucher, which you can get from the event section, to take part in the challenge. Just go to the event section and tap Recommended to claim your voucher.
3. Purchase Royale Pass
PUBG Mobile has just rolled out the new Season 19 Royale Pass: Traverse on May 17th, 2021. There're three types of Royale Pass:
Free Pass: This is open to all players. You can rank up and collect rewards by earning Royale Points from missions, items, and crates.
Elite Pass: This costs 600 UC. After the purchase, you can rank up faster by completing elite missions and you get 2,500 UC worth of rewards immediately.
Elite Pass Plus: This costs 1800 UC. It includes everything in the Elite pass; plus, you can unlock 25 ranks at 40% off compared to Elite Pass and obtain 9,000 UC worth of rewards.
You can earn free UC rewards as you fight your way through the game's progression system and rank up royale pass. If you progress far enough in a season, you might get 600 UC which is enough for getting the future season's pass free.
4. Buy PUBG Mobile UC in-game

If you don't have the time to earn UC through play, then you can always just purchase UC from PUBG Mobile in-game store or MidasBuy. MidasBuy provides you with many special offers and promotional activities. You get extra UC and gifts if you bought UC from the platform.
60 UC + 3 free: $0.99
300 UC + 25 free:$4.99
600 UC + 90 free: $9.99
1500 UC + 375 free: $24.99
3000 UC + 1000 free: $49.99
6000 UC + 2400 free: $99.99
As you would expect, you get more bang for your PUBG Mobile UC the more you spend.
5. Grab PUBG Mobile Redeem Codes
PUBG Mobile randomly releases redeem codes containing themed skins, weapons, and other cosmetics for players, which help you save UC on buying them. If you like free stuff, don't miss our guide for the latest PUBG Mobile redeem codes.
Conclusion
To sum up, there're many ways you can get UC free of charge or at a lower cost, but make sure you know that there're plenty of unscrupulous folks ready to scam you. So, steer clear of sites and apps running in the name of free UC generators, and don't purchase UC from unauthorized third-party platforms even if they offer you a big deal.
Hopefully, this post helped. Feel free to leave a comment below if you have any questions or suggestions.