What Is Private Browsing? Everything Explained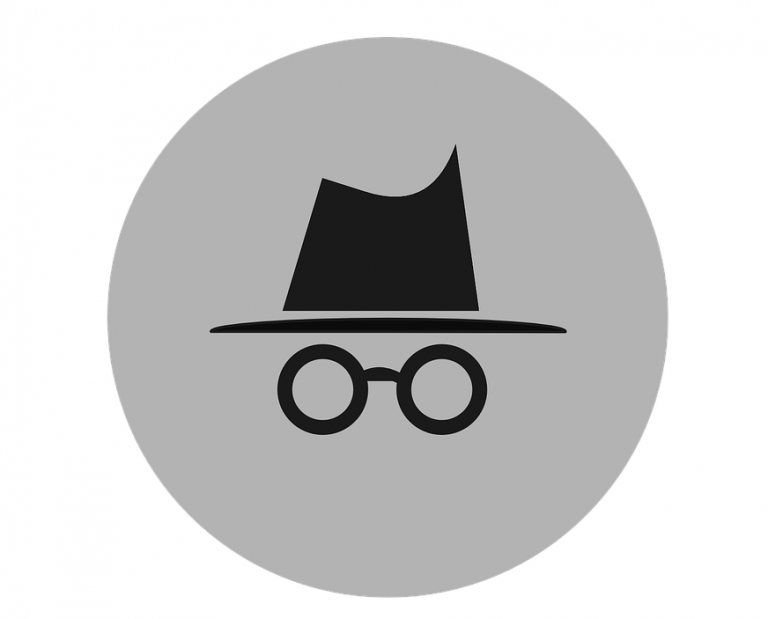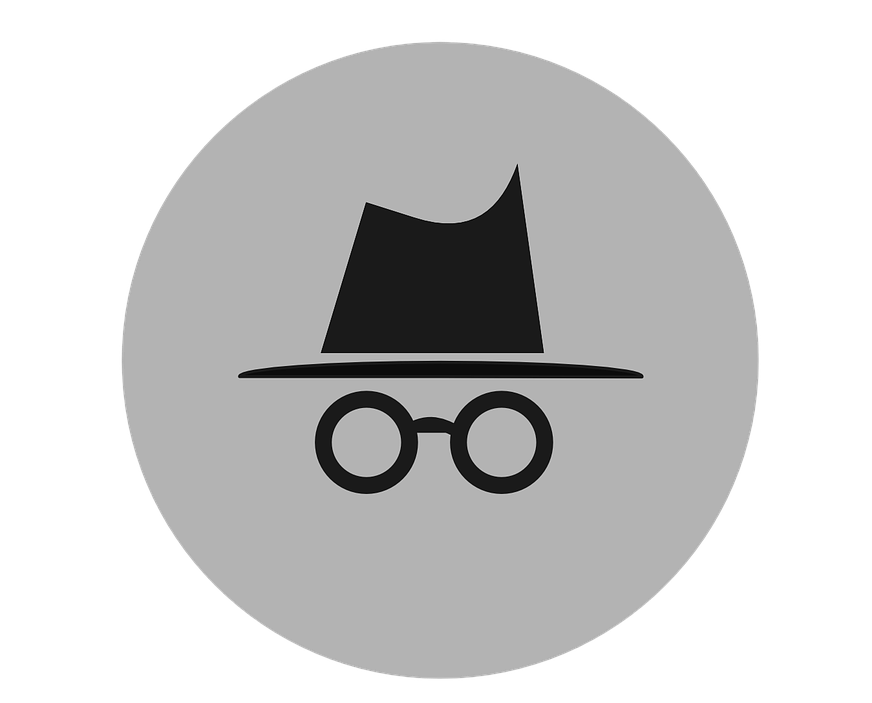 Private Browsing Mode is probably the first thing that pops into people's mind when it comes to online privacy and secrecy. But is it really so? Short answer, it really is not. Why? What should I do to stay really safe and private online? Read on and find it out…
Is private browsing really private?
What browsers normally do
Typically, web browsers remember the websites you visit and the information you enter and search (such as user name, password, even phone number) and store them as cache. In doing so, it can auto-fill the same information next time you visit so that you don't have to type in the whole information again. This helps speed up page load times in your future visits. For example, you might stumble across a lovely coffee mug online some days ago but now forget which online store it was and what you searched to lead you to that mug. In this case, you can check your browsing history to find it out.
Web browsers also store cookies, which are small bits of files in the websites to remember what you add to your shopping cart, keep you logged in on the websites or even track your online activities. This explains why somehow the little pop-up ads on your screen are always in someway related to what you have been looking at lately. Cookies know your browsing habits all too well.
What private browsing does
Although the regular mode discussed above brings great convenience to users with cache and cookies, it's a huge detriment to privacy especially when people use a shared computer.
This is where private browsing comes in. Private browsing is a special mode where your web browser does not record what websites you visit, saves no information you enter or search and delete any cookies you might collect while you browse.
This can be particularly useful when you want to keep your online browsing private from other people who might use the same computer. Suppose you're planning a surprise honeymoon for you and your wife, you can really use private browsing mode to keep your otherwise oversharing browser at bay.
How to use private browsing mode
Although different browsers come up with a different name for private browsing, the ways of enabling private browsing are practically the same.
Here's how to use private browsing on the most popular browsers for PC:
I'm using Google Chrome:
1) In Google Chrome, click the three vertical dots icon and select New Incognito Window.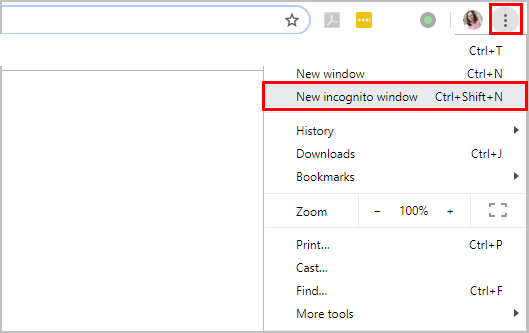 2) If you see a new window with descriptions as to what private browsing means pops open, then congrats – you've entered private browsing mode successfully!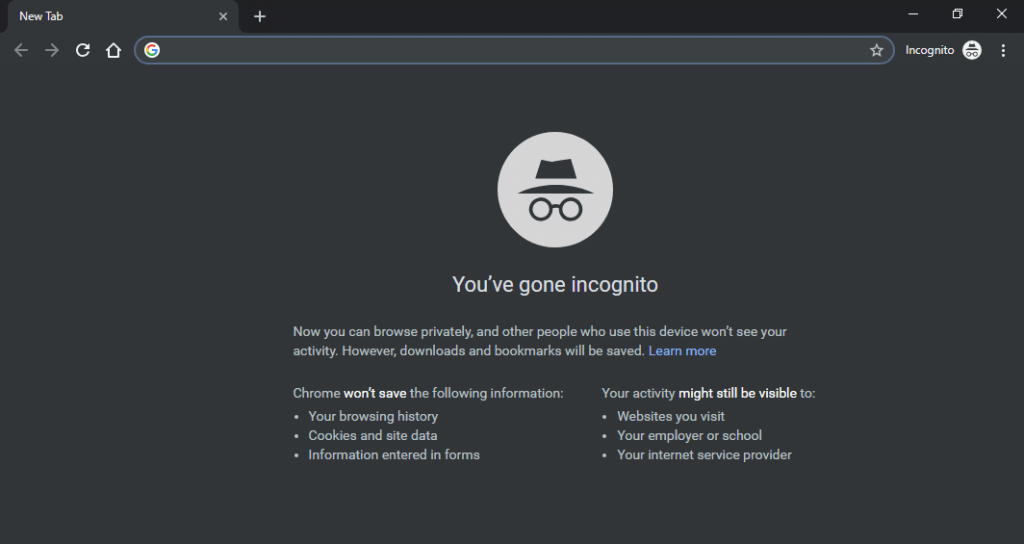 I'm using Firefox:
1) In Firefox, click the hamburger icon and select New Private Window.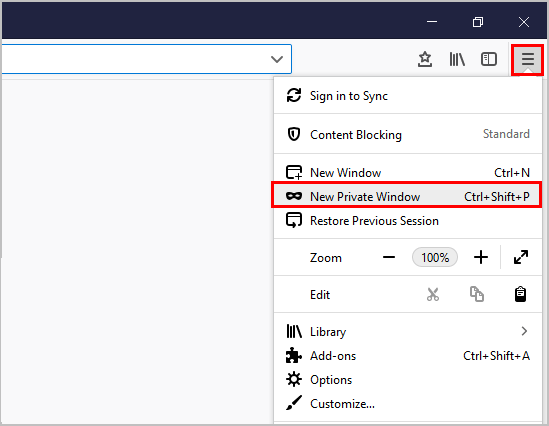 2) If you see a new window with descriptions as to what private browsing means pops open, then congrats – you've entered private browsing mode successfully!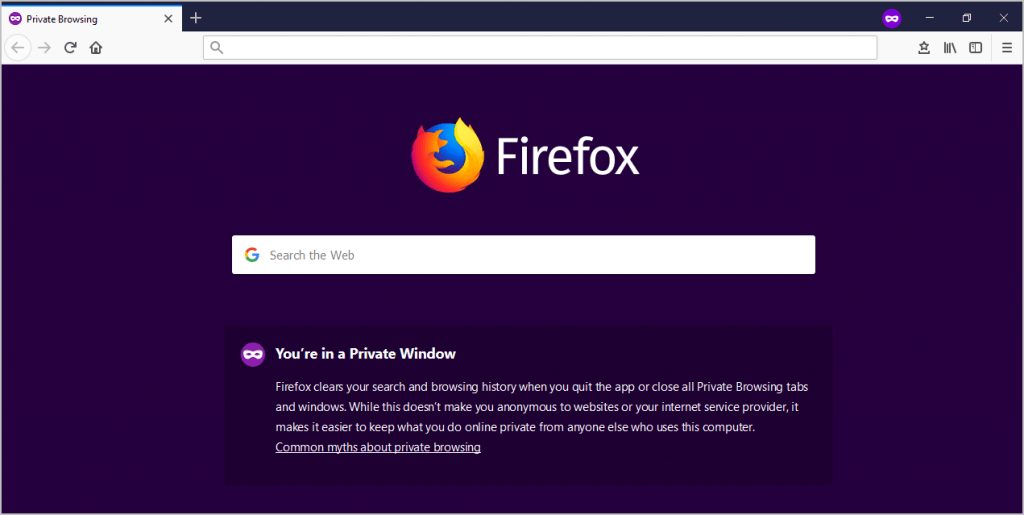 I'm using Safari:
1) In Safari, click File > New Private Window.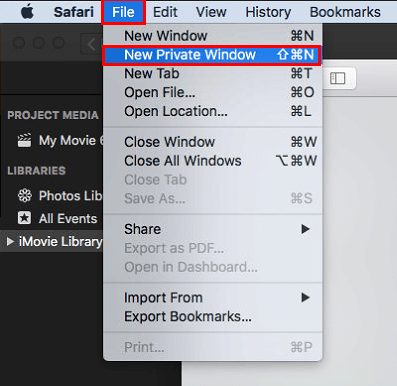 2) If you see a new window with descriptions as to what private browsing means pops open, then congrats – you've entered private browsing mode successfully!
Why isn't private browsing private
Private browsing only prevents information from being logged on your local computer.
It does not prevent your Internet service provider, the websites you visit, your employer or school from collecting any information you have left as you browse on the Internet. Nor does private browsing encrypt your Internet, leaving your data extremely vulnerable to any party that's interested, such as snoopers and the government surveillance (such as NSA).
In short, private browsing helps little more than protecting your browsing habits from exposure to others who share the same computer. Your online activity is still being monitored by whoever has the means, interests or needs.
Use a VPN to stay secure and private
In order to keep your online activities truly secure and private, you should use a VPN (Virtual Private Network).
It's a service that routes your Internet traffic through an encrypted tunnel, masks your IP address and makes it appear as though you were browsing from a different location. The Internet traffic (data being sent or received) is encrypted so it's virtually impossible to trace your online activities.
In this way, you're able to protect your browsing activities from the websites you visit, your ISP, the hackers, the government or any other bad guy who's sneaking around.
But which VPN services should you use?
The VPN market is exploded with options. When you're shopping for a VPN service, make sure you've at least asked yourself the following questions to avoid buyer's remorse.
Q1: Does it respect my privacy?
The whole point of using a VPN is to keep your online activities secure and private. So it's best to choose a VPN like NordVPN or Express VPN that have explicit no-log policies and thus no information to hand over even if they're forced to.
Q2: What do I need a VPN for?
While most VPN official websites scream "our VPN is best at everything", "our VPN offers the best possible experience you've ever wanted", it's in fact not always the case. There's no VPN that's perfect in all criteria customers are looking for in a VPN service. So just ask yourself what you use a VPN for the most.
If you want unlimited access to all the content that's geographically restricted in your area, such as Netflix, BBC iPlayer, and Hulu, then connection speed, limitation on bandwidth, the number of servers and their locations are probably what concerns you the most in a VPN. If you want a VPN for an entire household of say, like 6 persons, then a VPN that allows you to connect to as many devices as possible probably tickles your fancy. Or if you're a big fan of torrenting, making sure a VPN at least checks the boxes for torrenting and zero log policy should be a priority…
Q3: Are free VPN services the best?
Price is an important factor to be taken into consideration when picking a VPN service. If you're a thrift shopper, you may think that the free services are the best. While in reality, the opposite is the case. Remember, all the time, labor and energy that go into developing and maintaining a VPN service is anything but cheap. So it makes sense for VPN service providers to charge a fee for the service. What does not make sense is a free service. If you're not paying for the product, then you're most likely the product. It can be that your Internet data is sold to third-party websites who might further exploit the data into other purposes. Or it can be that the VPN you're using is more an adware than a VPN itself…
There're a whole lot other questions you might have to ask yourself to make sure you make the right and wise purchase. If you're still unsure which service to use, go for NordVPN or Express VPN. Because they're the ones that have long topped the charts in the VPN world with the best reputation.
---
Hopefully you find this article useful. If you have any further questions or ideas, feel free to leave us a comment below. Thanks for reading.