How to Fix Postmates 50% Off Not Working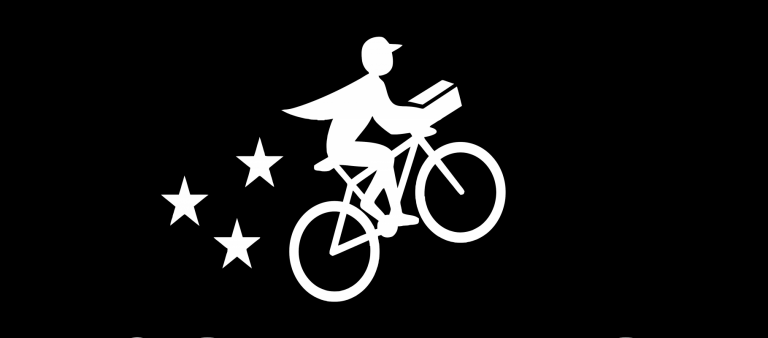 Postmates app gives you a 50% or 70% off promo code, but it won't deduct the correct amount? Trying other codes that you found on the internet but they won't work? You've come to the right place. In this post, we'll show you how to get a valid code when yours is not working, and save a few bucks on your order.
Why doesn't your promo code work?
If you directly get a valid promo code from Postmates but it didn't work, you can reach out to Postmates Support on Twitter.
The code is expired.
The code is misspelled.
Specific terms apply.
The code has been used for a previous order.
The code is exclusive to only one user account.
How to fix Postmates code not working?
It's totally common that your promo code doesn't work, because most of the free codes you can find online are invalid. But it doesn't mean you can't save on your Postmates order! Here are a few tricks to find the working codes and pay less for your food:
2: Use coupon finders to get auto codes
4: Try Postmates Unlimited for free
5: Get the $100 Delivery fee credits
Check your email inbox
With thousands of promotion emails flooding your inbox, we understand that it can be a hassle to check your emails just for a working discount. But Postmates actually gives out juicy offers via emails so make sure you subscribe to the newsletter and check it out before you place an order!
Simply search for "Postmates" in your inbox, and take a look at the recent emails. You don't have to dig deep since the codes/offers are usually time-sensitive and have probably expired already.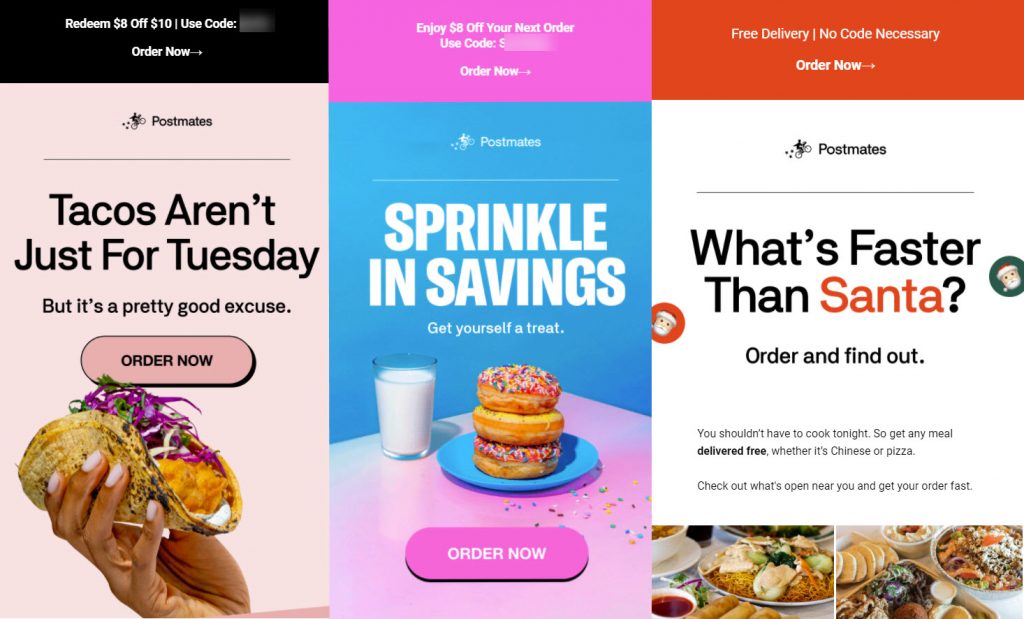 Usually you'll get coupon codes that can be directly applied to your orders or limited-time free delivery offers. During holidays or events, they usually reward the customers with discounts (yes we love Taco Tuesdays!), free delivery offers, or extra food if you order from certain restaurants.
Use coupon finders to get auto codes
If you're sick of the expired promo codes, give Coupert a try! It's a free and legit browser extension (for Chrome, Firefox, Edge, and Safari) that tells you when there are coupons available for the site you're on. Just sign up, install the extension (click here to install), and head to Postmates, it'll search and test all the available coupons for you then give you the best discount.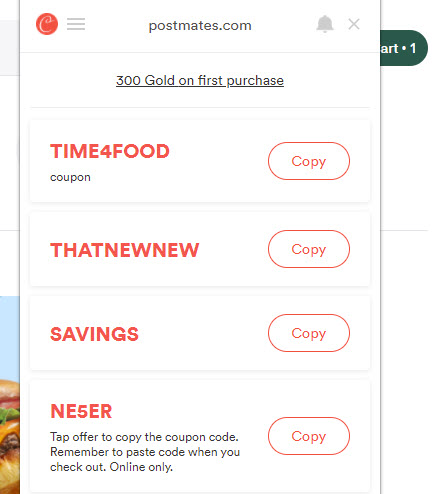 BONUS: The Coupert extension also gives you cashback when you buy from one 7,000+ participating stores. The extension will pop up when you check out at a participating store, and all you have to do is click 'Activate' to earn points (they call it 'gold') on your purchase. Once you accumulate $10 worth of points, you can cash out to PayPal.
We also recommend Honey as it's a handy tool to find coupon codes automatically. Just add it to your browser, then you can shop as you normally do. It works similarly to Coupert and will give you the best discount available for the site you're on.
Refer a friend
When you refer a first-time customer to order on Postmates, both of you will be rewarded. Your friend will receive delivery fee credit once they create the account with your referral code. Upon the first order completion, $25 credits will be sent to your account. The number of credits may change anytime in the future, so don't hesitate to invite your friend to join Postmates!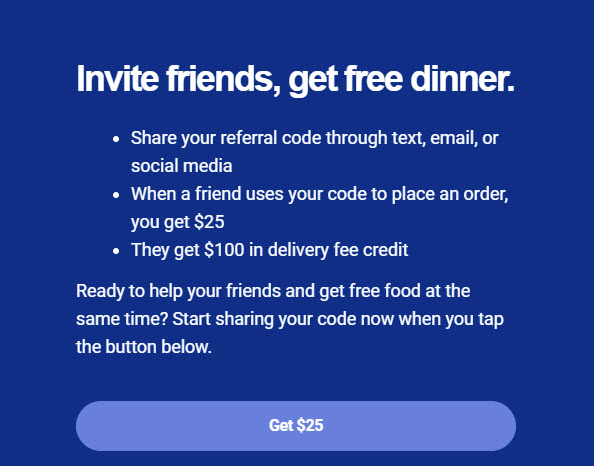 You can also find your referral code in the Postmates app. Tap the gear button to open the menu, then select "Invite Friends" to see your code. There are no limits and you can share your referral code as many times as you want.
Try Postmates Unlimited for free
If you order food delivery quite often, you should consider trying Postmates Unlimited. It has a 30-day free trial and you can cancel it anytime with no commitment. Note that you'll need to manually cancel the membership to avoid automatic recurring charges.
With the Unlimited membership, you get:
Unlimited free delivery + 5% off restaurant orders over $15/grocery orders over $30
Member-only access to special deals and discounts
Reduced service fees on all eligible orders
Partner benefit: 10% off your first 3 Uber rides every month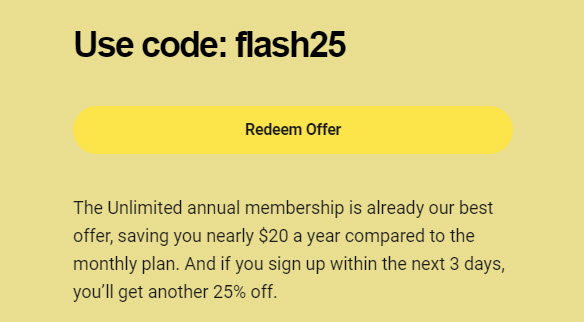 The pricing for Postmates Unlimited subscription is $9.99/month or $99.99/year. We recommend using Coupert to see if there's an available coupon for the subscription when you check out. Don't forget to check your inbox as Postmates sometimes gives out surprise offers so you get to save more on the membership!
Get the $100 Delivery Fee Credits
Remember the $100 delivery bonus we mentioned above? Well, it actually doesn't only work for referrals. It seems that Postmates gives out the $100 delivery credits randomly via emails (yes again, the promotion emails!), so don't forget to look into your inbox once in a while.
In addition, Postmates gives their affiliates the delivery bonus codes as well. If you notice a Postmates poster in a restaurant, you may find the delivery bonus code on the poster, or on the little Postmates business card at the counter (or just ask the cashier!)
Note that the $100 credits can only be used to deduct the delivery fee on your orders, excluding the food and service fees. Terms also apply, so you may not get to use your credits on every order.
Find codes on Reddit
One more place you can find legit promo codes for Postmates is Reddit. People share their promo codes there so you can try them out. Most codes are valid, but they may not be eligible for everyone. Due to different locations and dates, you may find a valid code that someone else can't use, and vice versa.
This method is mostly luck, since you'll need to manually test the codes until you find the one that works. But still, you can give it a try.
Summary
So you've learned a few ways to save some money on your Postmates order even when your promo code is not working! I hope this post is helpful, and please feel free to share your tricks or promo code down in the comment section!
Credits:
Icons made by Flat Icons from www.flaticon.com
Icons made by Freepik from www.flaticon.com