PlayStation Vue Not Working [SOLVED]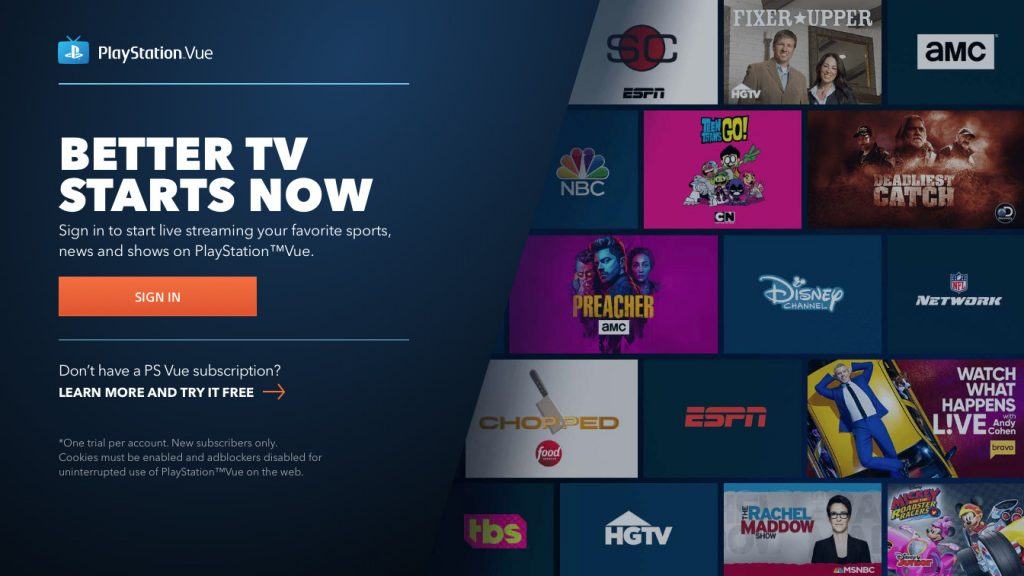 Having trouble watching PlayStation Vue? Check out the fixes here! They can help you fix your PlayStation Vue not working issue easily.
PlayStation Vue is not working? Although this is a very frustrating issue, you're definitely not the only one to experience it. And more importantly, this issue can be fixed.
Try these fixes
You may not have to try them all; just work your way down the list until you find the one that works for you.
Fix 1: Restart your device
This is the first thing you should try. Just close the device you use to watch PlayStation Vue and restart it, then check to see if this fixes your issue.
If this didn't work for you, move on to Fix 2, below
Fix 2: Re-sign in your PlayStation Vue service
This is an effective way to help you re-establish your connection to the PlayStation Vue service. To do so:
Log out of PlayStation Vue.
Disconnect the device you use to watch PlayStation Vue from the Internet.
Re-connect the device to the Internet.
Log in PlayStation Vue.
Now try the service again and see if it works. If it not, you should try the next fix, below.
Fix 3: Reinstall your PlayStation Vue app
If your PlayStation Vue app is not working properly, try reinstalling the app! This helps you repair the corrupted or missing files for your app.
To do so, uninstall the PlayStation Vue app on your device, then re-install the latest version of the app from the app market (App Store, Google Play, Microsoft Store, …) on your device.
Hopefully, this fixed your issue. But if not, you may need to…
Fix 4: Restart your router/modem
It's also possible that your PlayStation Vue issue is caused by your home network problems. To repair your home network, you should try restarting your router/modem. To do so:
Turn off the device you use to watch PlayStation Vue.
Turn off your router/modem.
Disconnect the power cable from your router/modem. Then wait for 1 minute.
Connect the power cable back to your router/modem, then turn it on.
Turn on your device.
Now check to see if this fixed your PlayStation Vue issue.
Hopefully, one of the fixes above helped you resolve your PlayStation Vue not working problem. If you have any questions or suggestions, you're more than welcome to leave us a comment below!