Phone tracker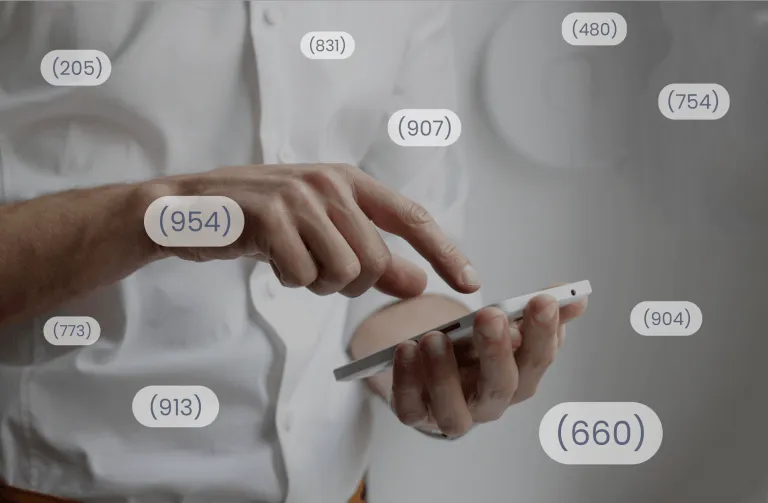 What is a phone tracker (vs a phone number tracker)?
A phone tracker is a technology — usually a mobile app — that uses GPS to track the real-time location of the phone it's installed on, and displays that location on a map. Unless it's a parenting app installed to ensure the safety of your under-age children or an app that's installed with the full knowledge and consent of the person being tracked, the use of phone tracker apps is illegal in the US.
A phone number tracker, on the other hand, is a perfectly legal and ethical way to learn about a person from their phone number (e.g. their address, workplace, assets, traffic offenses, and updates from secret social media profiles). This page is about phone number trackers, NOT the largely illegal GPS tracking method.
Track a phone number now
A note on terminology
You might hear people refer to phone number trackers as a 'phone number locator' or a 'mobile number tracker', or even 'reverse phone lookup'. Others describe them as a way to 'type in phone number and find location free', to 'track phone number free', to 'track phone number location', or 'how to track someone location with phone number'. All of these descriptors refer to phone number tracking, not phone tracking.
That said, many people use the terms 'phone tracker' and 'phone number tracker' interchangeably. They also use the following terms when they actually mean 'phone number tracker': 'free mobile trace', 'track a mobile', 'phone locator' and 'iPhone tracker'.
When would I use a phone number tracker?
Phone number trackers are used to discover more static information about the owner of a phone. This can include the owner's address, but not their real-time location (i.e. it won't tell you where they are right now).
Phone number trackers are more about learning the phone owner's name, current and past addresses, workplace, assets, traffic offenses, and so on. So if you're asking how to find the location of someone — their home address or work location — this is the sort of tool you need.
You might use a phone number tracker if you keep getting phone calls from a number you don't recognize, or if you think you received a scam call.
How do phone number trackers work?
With a phone number tracker, nothing is installed on the other person's phone, and there's no GPS tracking involved, whatsoever.
Instead, you simply type the person's cell number (usually on a website or in an app) then click 'Search'. The phone number tracker will then search through billions of records across a range of public records databases, and if it has access to the data, it will present you with the name of the owner of that number.
You can then click to read the full report, which contains a treasure trove of information about the person. Depending on the number tracker tool you use, that information might include the person's name, address, social media profiles, criminal record and much more.
What's the best FREE phone number tracker in 2022?
The best free phone number lookups / phone number trackers we've found are TruePeopleSearch, WhitePages and FastPeopleSearch. They're pretty easy to use, but you have to pay if you want more than the most basic information. Of the three, TruePeopleSearch and FastPeopleSearch provide the most free detail.
Naturally, free phone number trackers are never as good as the paid ones. If you're serious about learning about the owner of a phone number, you're far better off with a paid number tracker.
Here's a comparison of the information these free tools can provide vs the information a good paid people search tool can provide.
TruePeopleSearch
Free
WhitePages
Free
FastPeopleSearch
Free
BeenVerified
Paid
Name
Current address
Previous addresses


Email addresses
Landline telephone numbers
Cell phone numbers
Social media profiles
Person's photo
Map showing person's addresses
Current & previous vehicles
Names of family members
Names of associates
Names of neighbors
Person's profile page shows details about relatives, associates & neighbors
Marriage record information
Divorce record information
Ancestry information
Criminal, traffic & other public police records
Bankruptcies
Jobs
Education
Assets
Judgements & liens
Download PDF of reports
Monitor person's records for changes
Create lists of people searched
Add notes to reports
Ad-free
What's the best PAID phone number tracker in 2022?
We've reviewed a lot of cell number trackers that search for location by phone number, along with a wealth of other information, and in our opinion, the best on the market, bang for buck, is definitely BeenVerified.
Search BeenVerified now
BeenVerified is a 100% anonymous phone number tracker that can find the following information about the owner of a phone number:
First & last names
Aliases
Other phone numbers
Email addresses
Secret social media profiles (including Facebook, Instagram, Twitter, LinkedIn, Youtube & Pinterest)
eBay profile
Current & past addresses
Family members, neighbors, friends & co-workers
Household demographics
Birth & marriage record information
Education, hobbies & interests
Assets
Bankruptcies
Traffic tickets, sex offenses, criminal record
And more…