Phone Number Validation – Get Owner's All Information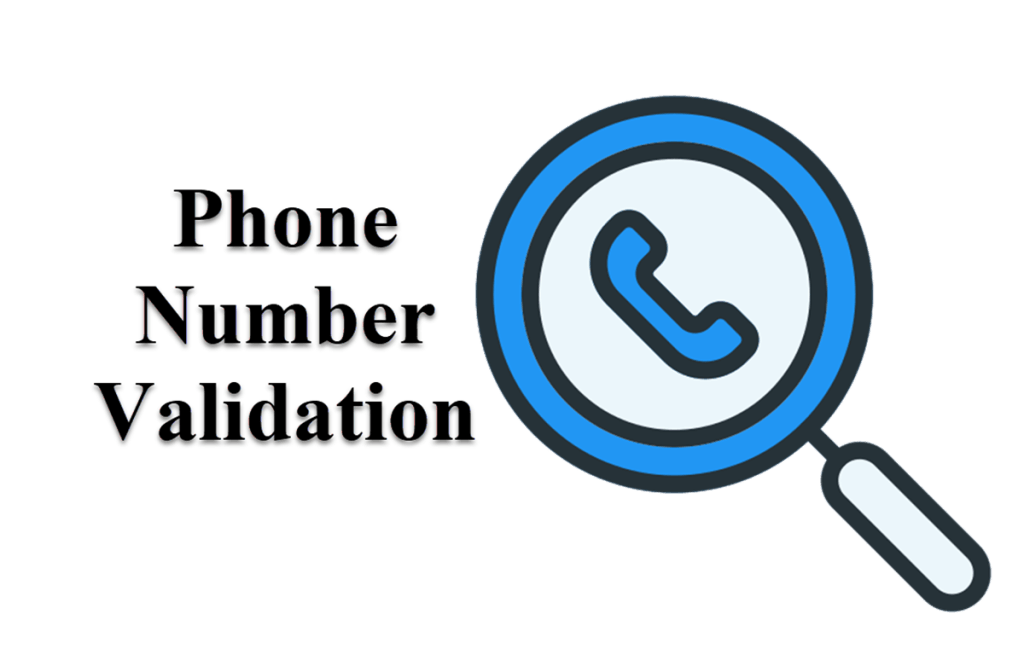 If you want to contact your customers or interact with your long-lost friends, you may want to verify the phone number before dialing. That can ensure the numbers you collect are accurate before sending text messages or picking up the phone. In this post, we'll show you 4 methods for phone number validation.
Phone Number Validator
Get Carrier, Phone Type, Owner's Name & More!
Method 1 Use free phone validator tool
When you google phone validator, many websites pop up on the search page claiming they can help you check if a phone number is accurate. Some offer a limited free tool that allows you to verify the phone number. If all you want is an exact answer of Valid or Invalid, you can give these tools a shot.
For example, you can simply enter a phone number on TextMagic whose free service can help you validate the phone. But you can only get to know the country, time zones, and phone format. Other info including carrier, network code, and phone type is available for paid service only.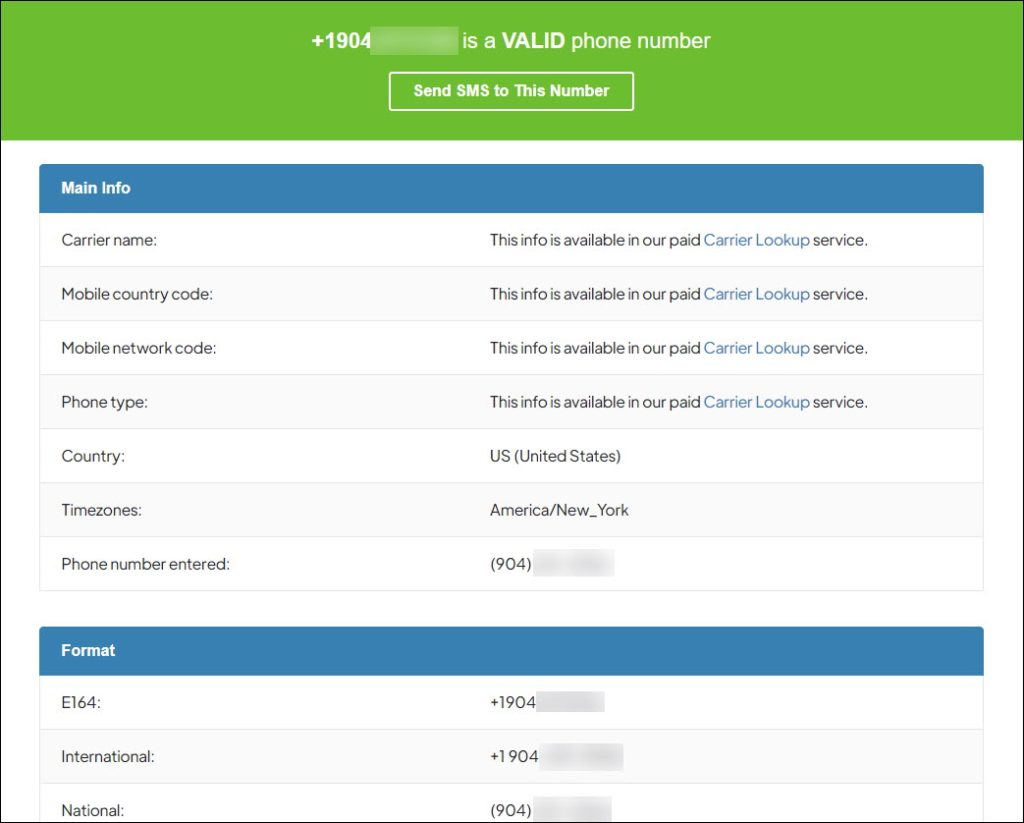 Method 2 Verify phone number with Intelius
If a simple phone number validator cannot fulfill your need, try people search engines. These sites gather millions of available public records to provide legit, private, and fast people lookup service by phone, name, address, etc.
Intelius is the one you cannot miss when it comes to phone number validation. It outperforms phone validators in that it offers valuable info such as the phone owner's other contact info, locations, social accounts, background report, and so on.
Between you and a detailed phone number report are just a few clicks. Just enter the phone number in the box below, and hit Search, your report will be ready in minutes.
Reverse Phone Lookup
Get Owner's Name, Address & More!
In the report, you can check whether the line type is mobile, VoIP, or residential, and what the carrier is. This works exactly excellent as paid phone validator. In addition, you can confirm if the phone owner is whom you're looking for by walking through other sessions in the report. To be specific, you can view the possible photos, browse social networks, and check the address history.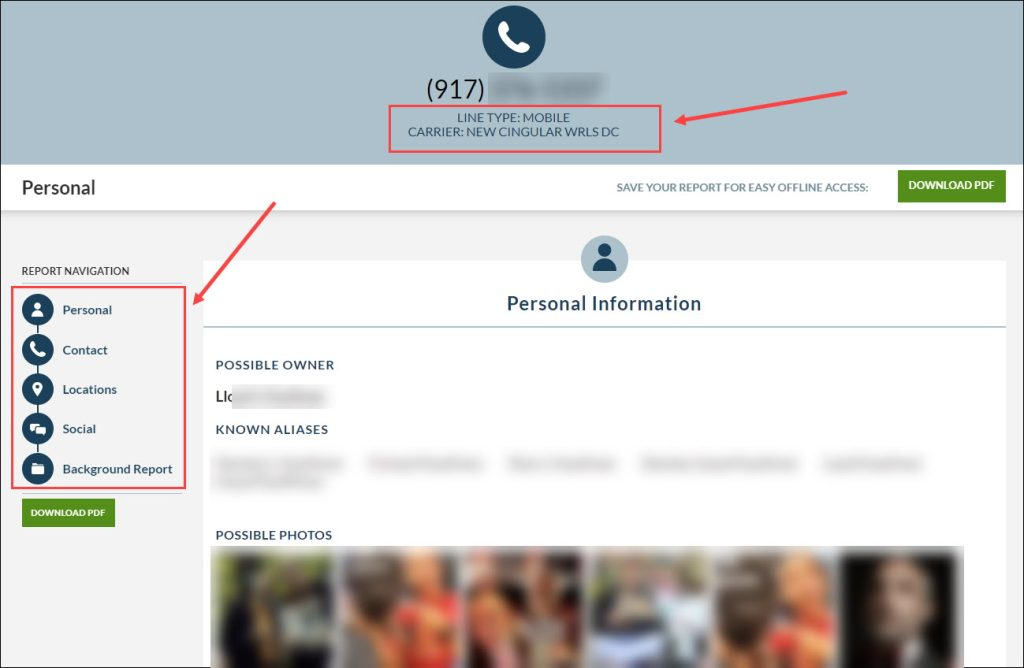 Intelius has a special offer of a 7-day trial for $0.95 with unlimited reports. Don't miss out on the opportunity.
Method 3 Get phone validation on BeenVerified
BeenVerified is a 7-in-one people search engine that enables you to search for someone by name, phone, email, address, username, and vehicle.
You can get a phone number validation in its report which shows phone type, service provider, and area code locations. What's more, one stunning feature is that it will show you if the phone number is possible spam, which can save you a lot of effort to call back or text. Simply fill in the number below and click Search Now.
Apart from phone verification, it helps people find relatives, check criminal records, run background checks, track mysterious email senders, etc. Likewise, you can scroll through the report to find the phone owner's email, address, work history, education, social media, and more. If you want to expand your business with the phone owner, this may add some tailwinds.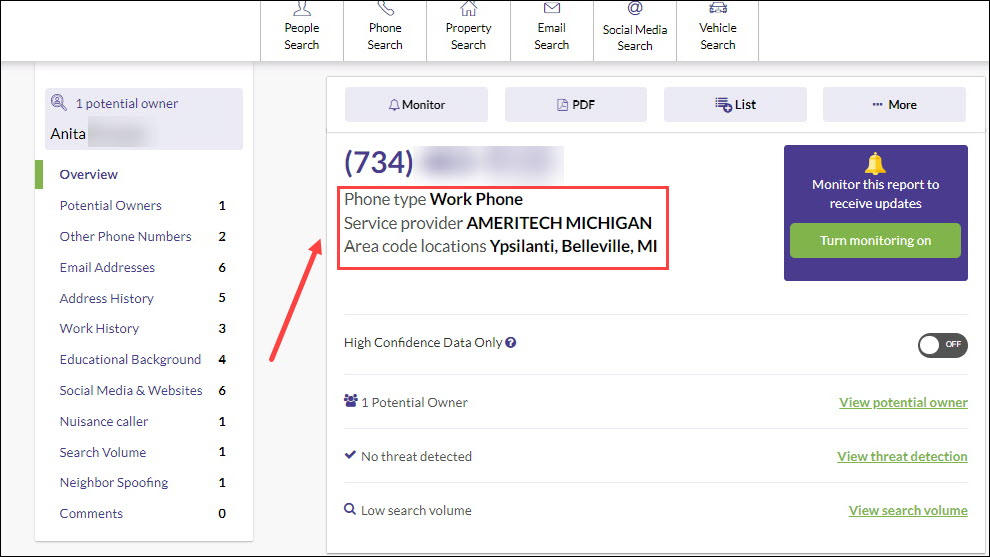 BeenVerified offers a 7-day trial for $1 and occasional membership discounts. Grab the deal if you need it.
Method 4 Use search engines and social media
Searching on Google or Bing is the easiest method to find information linked to a phone number, though it may be time-consuming. If the number is related to a business, you may have a chance to see the company's website in the first few results. Or if someone has reported the number on scammer websites, you can also tell it from the result pages.
Meanwhile, social media like Facebook is another good place you can run your search. Facebook allows people to be looked up by their phone numbers. And this feature is enabled by default even though people hide their phone numbers on their profiles. However, the result is not guaranteed. If someone has disabled this feature or is not even a Facebook user, you'll get no luck in the search.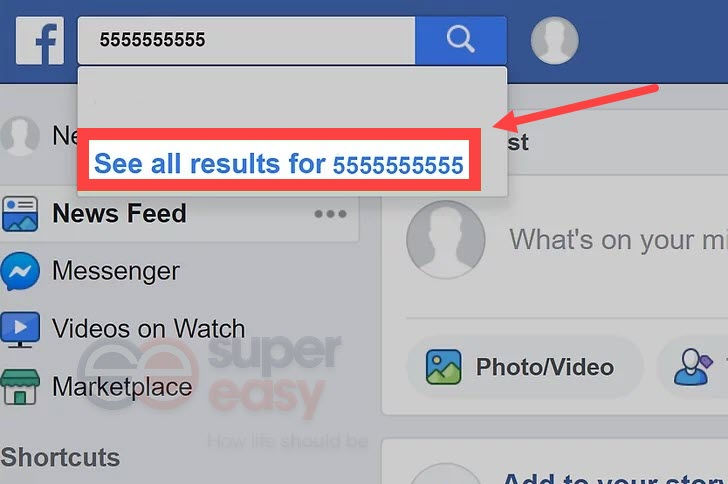 This method may not help you verify the phone number immediately, but it's true you can obtain more info from the search.