Phone Number Finder | Instant Phone Number Search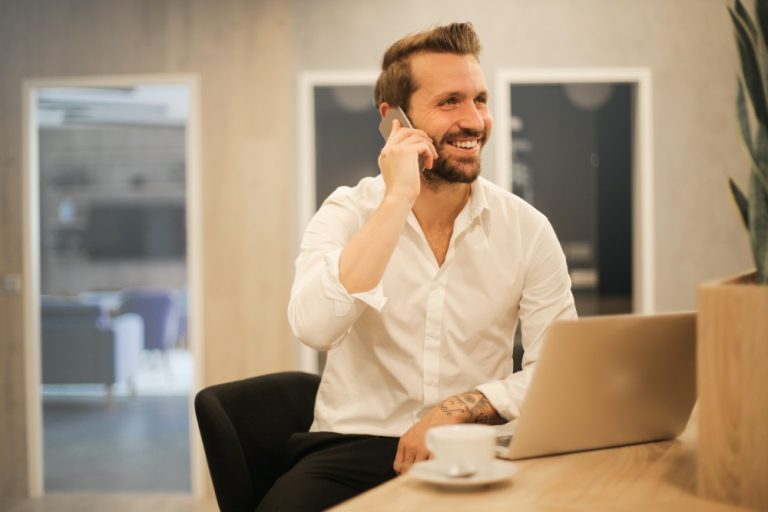 Trying to reconnect with a long-lost relative or reach out to new friends? One of the most tricky parts may be searching for their phone number. You may wonder if there's anything like a public phone number whitepage or directory. Yes! In this post, we'll show you legit and powerful phone number search engines to help you locate someone's personal or business phone numbers. Instead of flipping through your old paper phone book, you just need to input a name, an address or a piece of personal information.
BeenVerified
BeenVerified is one of the most popular and well-known people search engines online. It allows you to figure out almost anyone's contact details like phone number and email address while offering the most detailed background information about an individual you're searching for.
1) Go to the BeenVerified search page.
2) Select a search type you prefer. Then enter the required information and click Search.


3) It may take several minutes to generate the report. Once finished, you'll receive a report that contains the phone number associated with the name (or other information you input). You can also scroll to view the related phone numbers directly.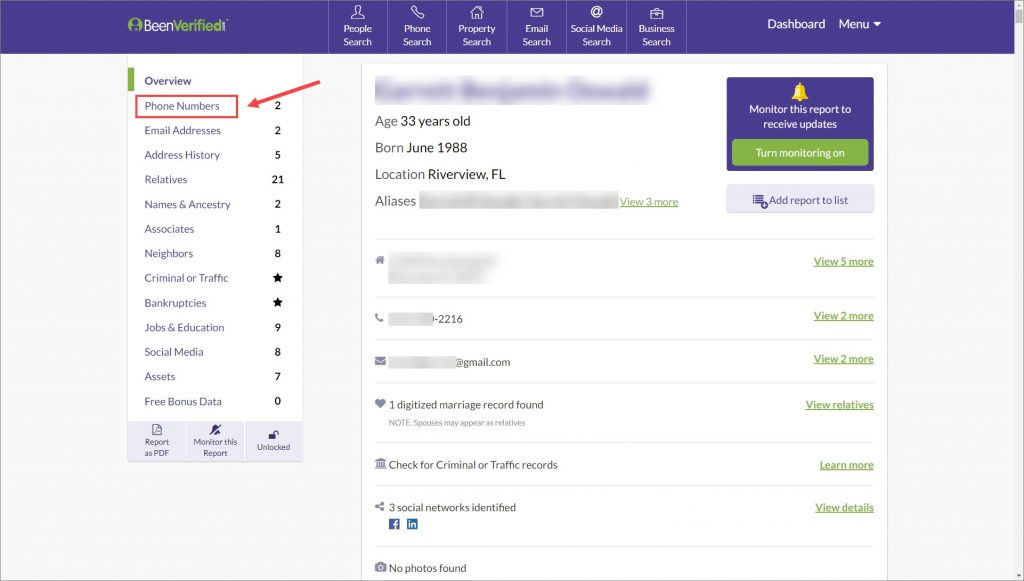 BeenVerified is a subscription-based service, but now you can grab its 7-day trial at only $1 to start a search.
Spokeo
Spokeo is another convenient and helpful phone number search tool. It utilizes advanced search techniques to comb through billions of online and offline online records so you can know about the person in question with ease. To run a phone number lookup, follow the steps:
1) Go to the official Spokeo website.
2) Simply enter a name, email or an address and click Search Now.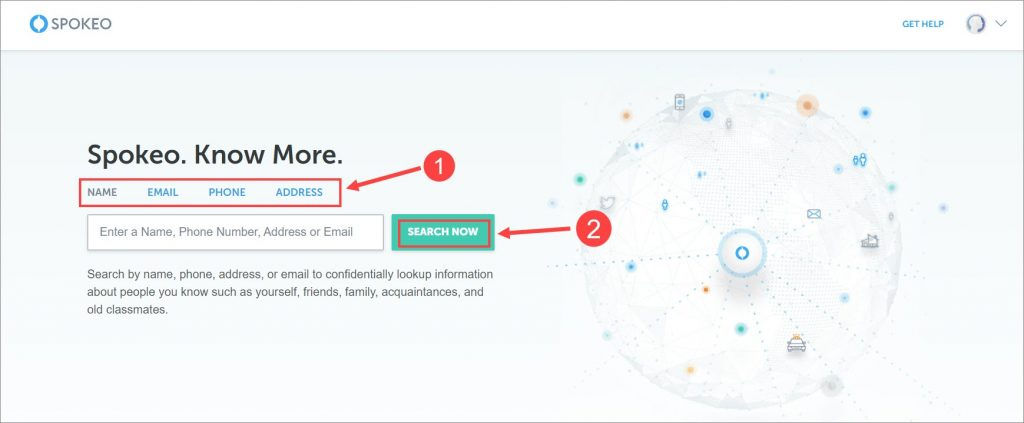 3) When the search has been completed, click Continue to unlock the full report.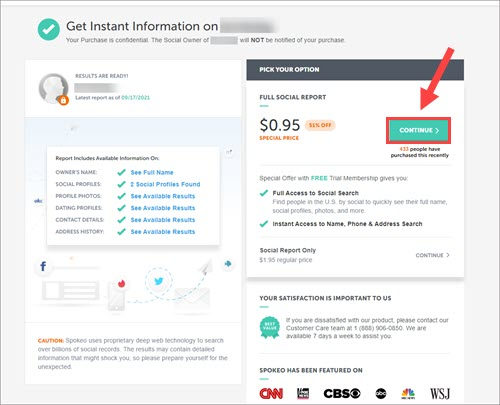 4) You will then find a wealth of information about an individual including phone numbers, email addresses, social media profiles and more.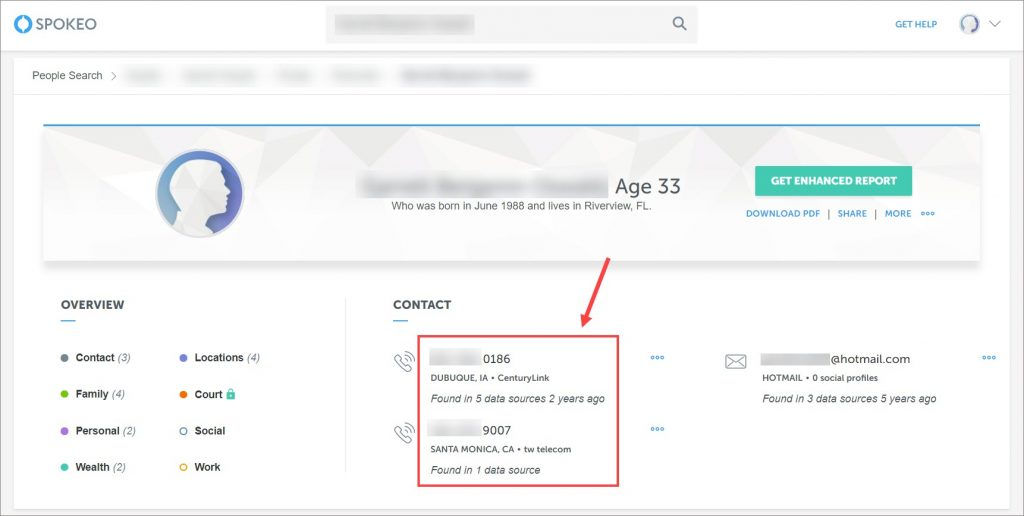 PeopleFinders
Established in 1998, PeopleFinders is an efficient and reliable option for finding personal information. From its vast database, you can obtain a broad overview of an individual in a few clicks, from their phone numbers, address to something more in-depth such as property or court records.
1) Go to the PeopleFinders search page.
2) Type in a name, email or address and click Search.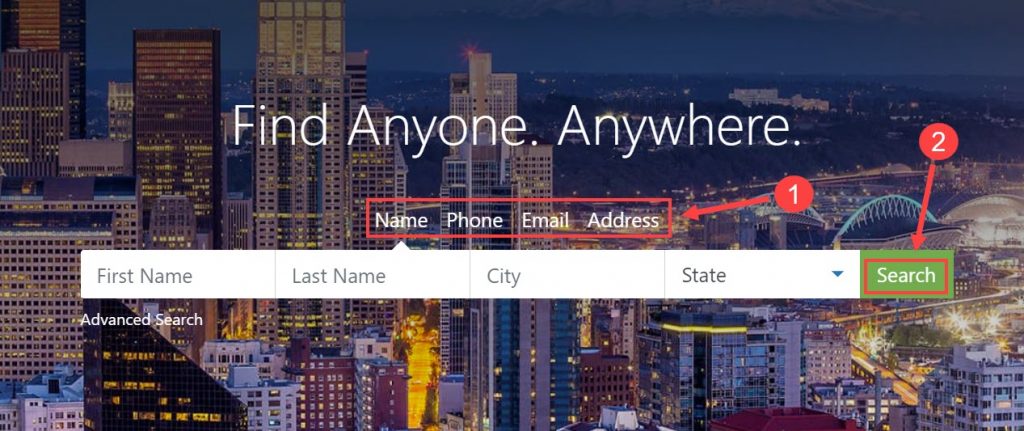 3) You'll get up-to-date information about the person, such as the phone number and other background records.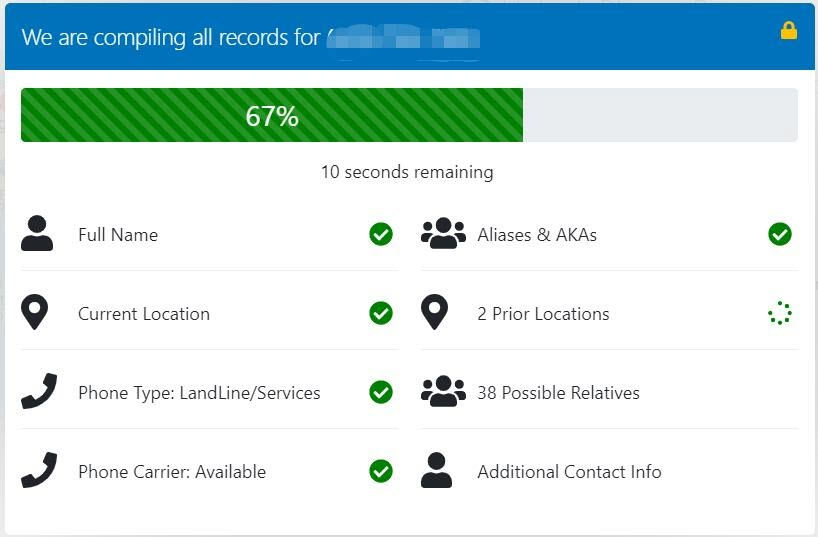 You may hardly find a completely free phone number finder online but with a low-cost trial, $1 or less, you can search for unlimited times and get the information you need.
How to find a phone number for free
If you're not comfortable with the paid services, there are two more methods you can look up a phone number completely for free. This requires a little patience and effort.
Google it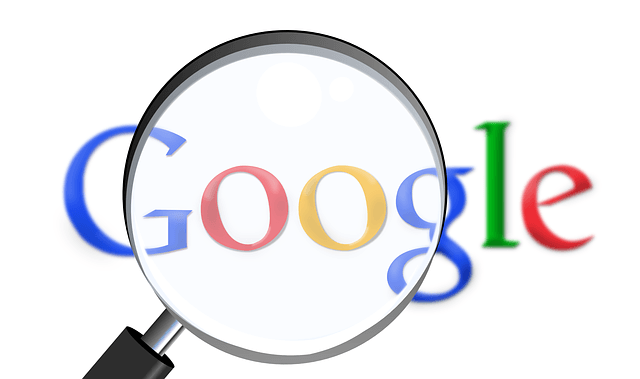 Google and other search engines may be the first thing that comes to mind when we're searching for something. Simply type in the name of the person or any other information you may have to see what turns up.
If the person has entered a phone number anywhere online, Google will likely give you access to that specific site. However, don't get your hopes up as there can be numerous irrelevant or outdated pages if you look up a common first and last name. To yield better results, try adding extra information like a ZIP code or email address.
---
Check out the social media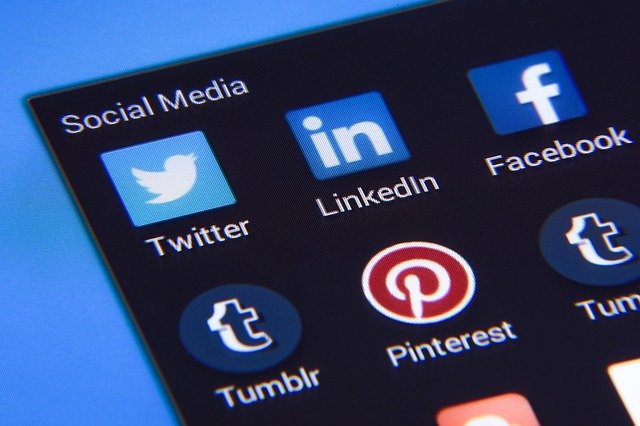 If you're connected with the person on any social media like Facebook, Twitter, LinkedIn, or Instagram, make sure to check out their profiles. There is a good chance they've included a phone number. While many users prefer to keep their contact info private, it's still worth a shot. With more than 2 billion active users, Facebook is a good place to get started. You can read more about how to find someone's phone number from Facebook.
---
Hopefully this post helped. If you have any experience or questions about using a phone number finder or finding a person's contact info, feel free to leave a comment below.