PeopleLooker review: One of the most affordable people search services in 2023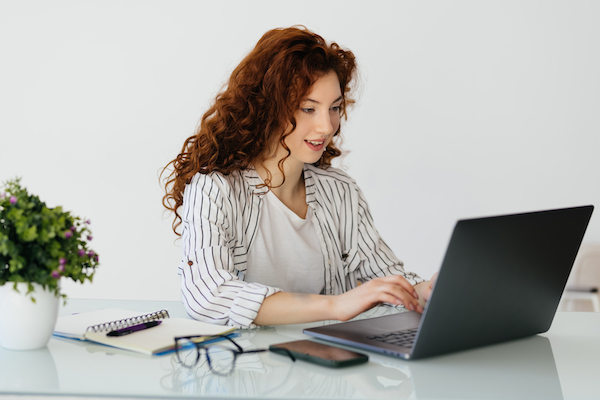 One of the most affordable people search services we've used.
OUR VERDICT:

PeopleLooker isn't the most popular people search tool out there, but it's probably one of the most affordable you can trust. It gives you access to a wealth of public information that comes from many sources, helping you find information about people you might have trouble finding elsewhere. It has a nice interface, is easy to use and provides accurate and detailed search reports.
Pro
Cons
+ Search by name, phone number, address, email, username
+ Easy to use
+ Up-to-date information
+ Well-organized reports
+ Fast (if you have a paid account)
+ Billions of public records
+ Mobile apps for both iOS and Android

– No VIN lookup / License plate lookup
– No reverse image lookup
Try it now


Introduction
More and more people want to learn more about the people they meet in their daily life, and becuase of this, people search tools and public record search engines are becoming more and more popular now. Perhaps you want to scope out your online dates, or you need to locate and reconnect with your long-lost friends and relatives, or you're trying to identify unknown calls or text messages, or you just want to run a background check on yourself and monitor your social media presence and related personal reputation.
Sounds like you? If so, then PeopleLooker should be your go-to public record search engine.
PeopleLooker is a privacy-friendly public record search engine that offers some of the most affordable easy-to-use public record information available. It's more than people search, as it provides you with more than one ways to search. With 6 reverse search engines in one, you can easily find information you may not get on general search engines like Google and Bing.
Note: This review is of PeopleLooker's paid service. Nearly all of the features discussed in this post are limited to paid accounts only.
PeopleLooker: Flexibility
Just like other People search tools, PeopleLooker gives you more than one way to run a reverse search. Currently, PeopleLooker offers the following reverse search engines:
People search (reverse name lookup)
Reverse phone lookup
Reverse email lookup
B2B lookup
Reverse usename lookup
Reverse address lookup
Unclaimed money lookup
With multiple profucts in one, PeopleLooker enables you to learn more about a person using just a small piece of information like their name, phone number, email address, username and so on.
However, there are tools (for example, BeenVerified) that allow you to search by email address, social media username, and VIN number. So PeopleLooker isn't the most adaptable people search tool available.
PeopleLooker: Ease of use
PeopleLooker makes it easy to conduct a people search online. It offers a well-designed interface where everything is laid out clearly and intuitively.
You can get started with PeopleLooker in 4 simple steps:
Search.

Go to the official PeopleLooker website, and search any name to start.


Lookup.

After you click the Search button, PeopleLooker will look up billions of public records for you.


Sign up.

To access the full people search results from PeopleLooker, you'll need to sign up. Choose a membership plan according to your needs, then you can unlock full search reports.


View search results.

Sign in to view the results and explore other available records!

PeopleLooker: Anonymity
PeopleLooker is a privacy-friendly public record search engine. Whether you have privacy concerns about the information you give it, the searches you conduct, or the public information that might be disclosed, PeopleLooker always respects your privacy.
All searches at PeopleLooker are carried out in confidence. In other words, PeopleLooker won't notify the subject of your search that you've been doing something poking around.
PeopleLooker: Information found
PeopleLooker enables you to access to a wealth of public information that comes from numerous sources. With it, you gain access to background reports on almost everyone in the US.
PeopleLooker's in-depth people reports may include:
Names
Phone numbers
Relatives
Addresses
Criminal Records
Email addresses
Photos
Court records
Much more!
Person reports
PeopleLooker's person reports usually include the following data when available:
Name
Age
Birth information
Current address
Address history
Aliases
Phone numbers
Email addresses
Photos
Relatives
Associates
Neighbors
Criminal or traffic records
Bankruptcies
Jobs & educations
Social media
Assets
Free Bonus Data
Users can purchase a Background+ Report or Enhanced Report for an extra charge if they need to perform a deeper dive during their search.
Phone reports
PeopleLooker's Phone Reports may include results on:
Phone type
Area code locations
potential owners
Neighbor spoofing detection
Search volume
Threat detection
Nuisance call scan detection
Comments assocaited with the phone number
Assets associated with the phone number
Social media reports
PeopleLooker's social media reports may include results on:
Potential owners

Click "Search person" button for a full person report

Possible photos
Phone numbers
Emails
Address history
Professional background
Education
Social & websites
Email reports
PeopleLooker's Email reports may include results on:
Potential owners
Possible photos
Phone numbers
Emails
Address history
Professional background
Social & websites
Assets
Property reports
PeopleLooker's property reports may include results on:
Location
Possible owners
Possible residents
Property details

Building datails

Overall attributes
Interior dimensions
Room counts

Lot details
Location of property
Homeowner association (HOA)
County assessor records

Building permits
Deeds
Liens
Property valuation

Estimated value
Property appreciation
Value history
Assessed value & taxes

Homes nearby
Surrounding area
PeopleLooker: Cost
PeopleLooker currently offers two membership plans:
3 Month Membership: $18.28/mo ($54.83 today!): Run 100 reports per month.
1 Month Membership: $22.86/mo: Run 100 reports per month.
PeopleLooker: Legality & ethics
PeopleLooker is a legal and compliant service that abides by all laws. You can use PeopleLooker for lawful and ethical purposes without any issues. It is only unethical to use the information gathered from PeopleLooker unethically.
Note that PeopleLooker is not a consumer reporting agency per the Fair Credit Reporting Act, and you cannot use PeopleLooker to make decisions about employment, admission, consumer credit, insurance, tenant screening or any other purpose that would require FCRA compliance.
PeopleLooker: Verdict
OUR VERDICT:

We've reviewed a lot of people search tools, and PeopleLooker is one of the best we've tested so far.
Try it now


Image by diana.grytsku on Freepik