When you were tasked with finding hundreds of classmates to plan a reunion, you'll want to know how you can locate someone you've lost contact with.
When you met someone on a dating site, you'll want to verify their identity to give you peace of mind.
Before you move to a new neighborhood, you'll want to confirm that your neighbors have no criminal records.
…
There are a variety of reasons why you need to perform a people lookup. To get started, try using some of the best people search sites.
Best US people search sites to find someone
Below is the shortlist of some of the most popular and highly rated people search sites that can help you search people without spending your quality time.

Among all the people search services, BeenVerified is best known for its wealth and accuracy of the information you can dig up just about anyone. Besides, you'll be amazed at its superb customer service.
Wonder if the person you're looking up will be notified? No worries! Your people searches, phone searches, and address searches are completely private and confidential!
Here's how you can use BeenVerified to search someone:
1. Go to BeenVerified's people search page.
2. Enter the person's name into the search box and click SEARCH. (Or you can select a different metric based on the information you have. )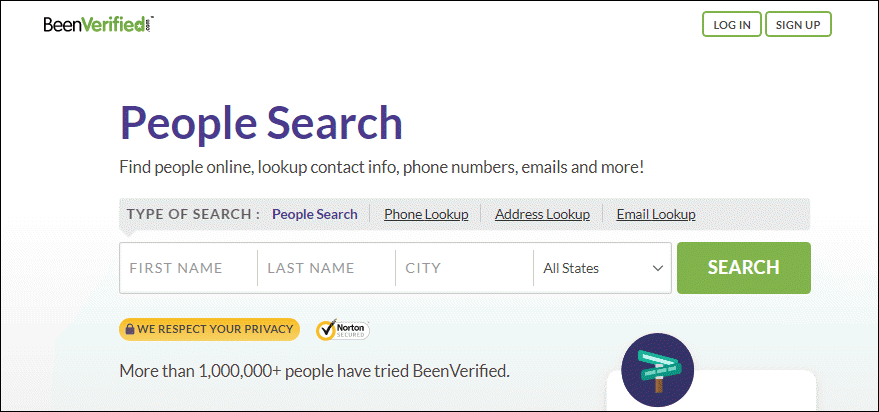 If there are more than one result that match with your query, add more details to narrow down the searches.
Then select your match and view the report it generates.
Your report will look like this.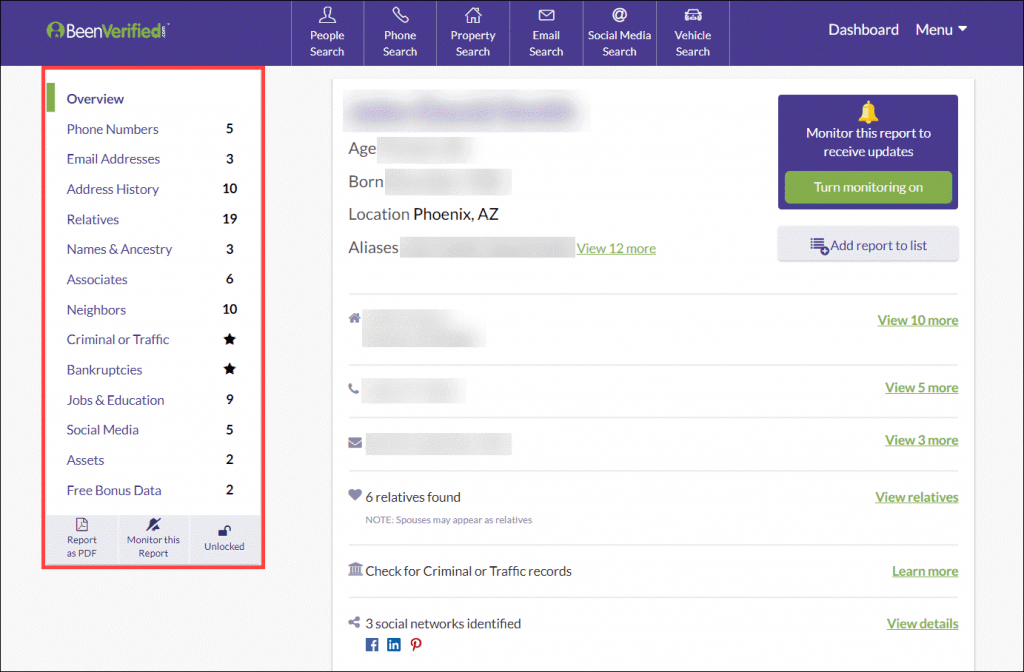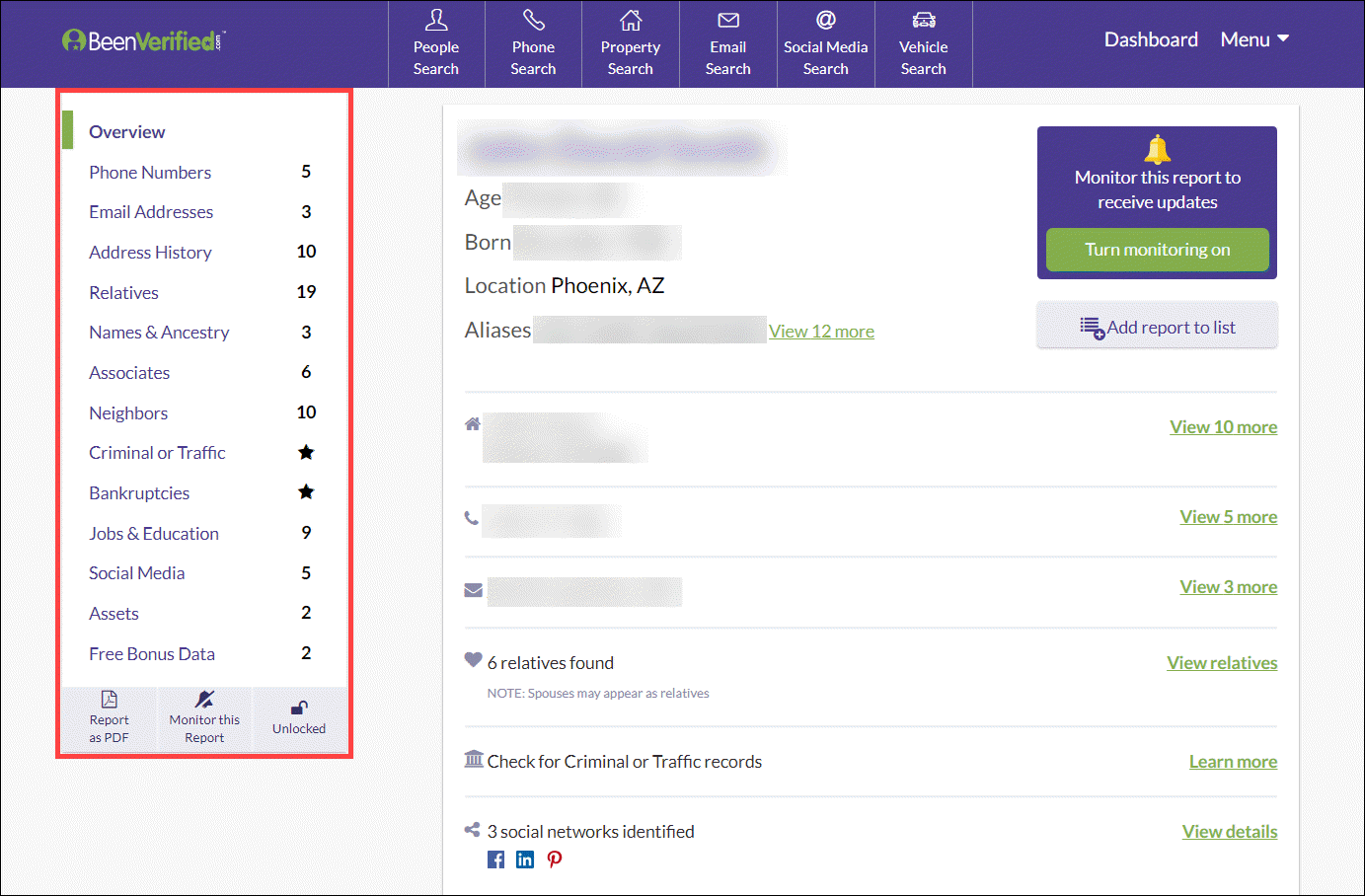 BeenVerified is now offering a 7-day trial for just $1. You can just seach anyone and unlock their reports during this period.
Best known for unlocking social media profiles and even hidden dating profiles, Spokeo can get you covered if you're trying to find someone. Details on the person will include phone numbers, social media accounts, residential information, etc.
Here's how to search someone on Spokeo:
1. Go to the Spokeo search page.
2. Enter the name, phone number or email address and click SEARCH NOW.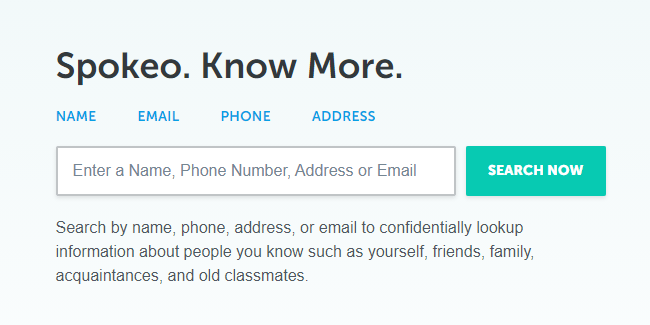 3. Wait for Spokeo to search its databases. When it returns multiple results, click All Filters.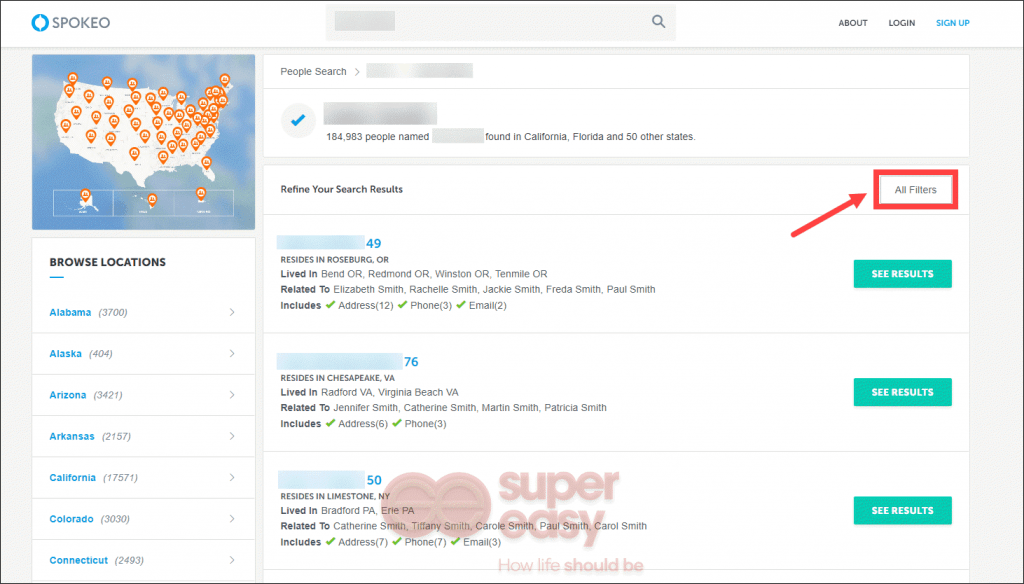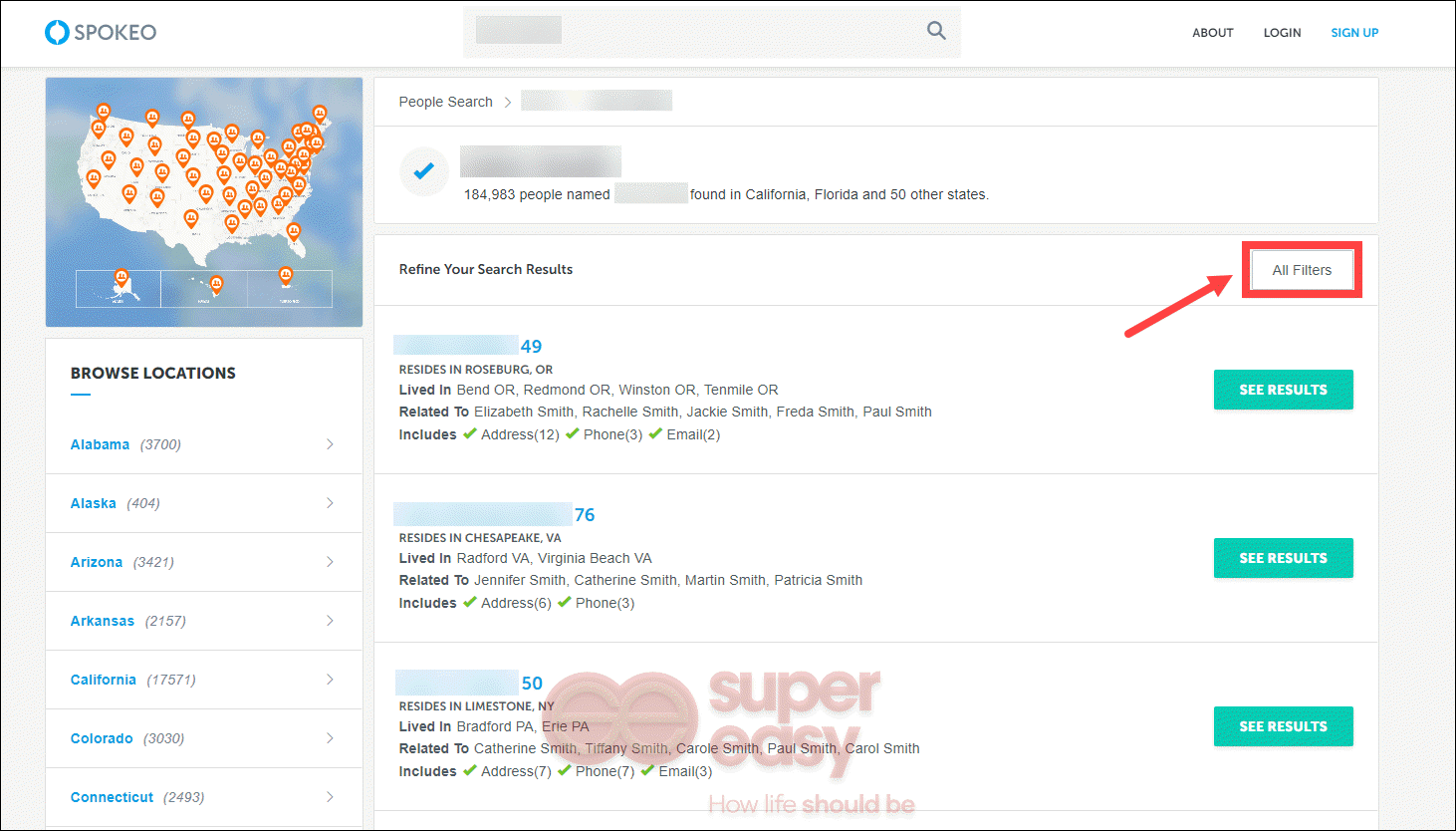 4. Add more details to yield better results.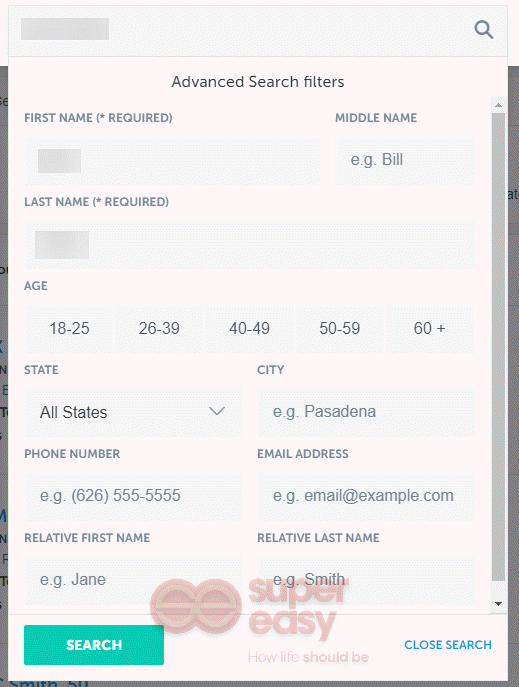 5. Then select your match and click SEE RESULTS. You'll then receive a detailed report that contains a wealth of information on the person you're looking for.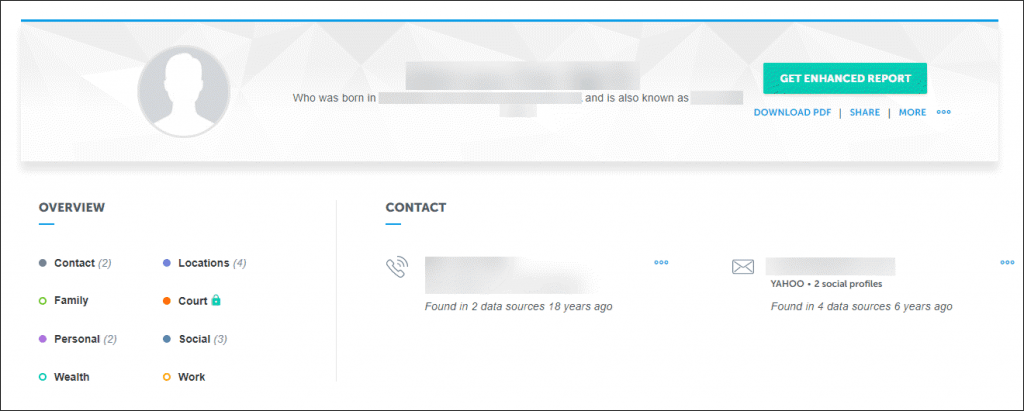 More ways to find someone
Using a people search engine to search people should be your go-to option. But if you're comfortable with searching on your own, here are some tips for you.
1. Search on Google
With a bit of luck, you may be able to access someone's public records by doing a simple Google search. Simply enter a person's name, email address or any other information into the search bar and hit Enter. If your search results come up flat, try putting quotation marks "" around words to narrow down your searches.
If you have an image, do an image search.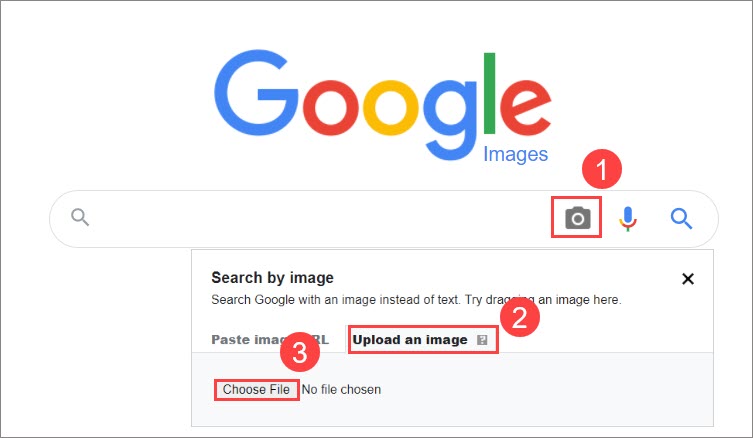 2. Search on social media
Nowadays, millions of users are active on different social media platforms, Facebook in particular. So chances are, you can find that person on Facebook. To start out, enter the name of that person into the search bar. Then go to the person's profile. From the About page, you may be able to access the person's contact info.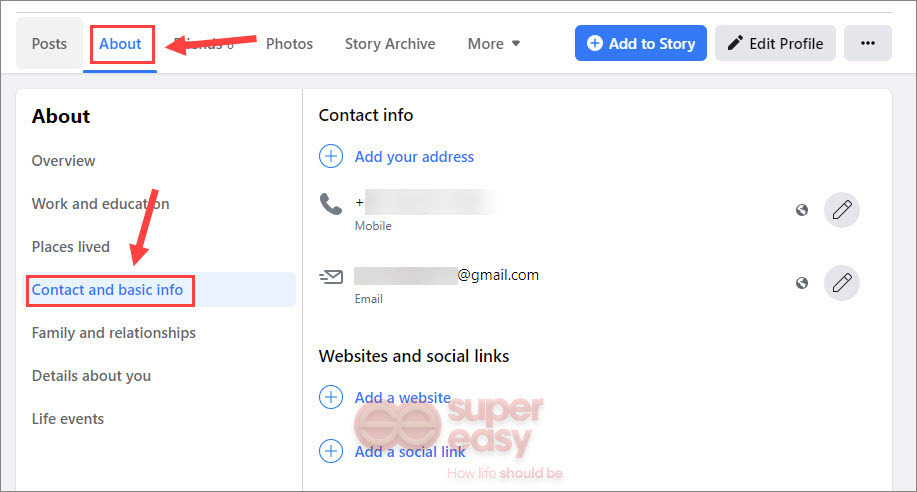 If it doesn't return any findings when searching on Facebook, try searching on other social media platforms.
---
Some personal information such as contact info may be notoriously difficult to find. But there are some people search tools available (BeenVerified & Spokeo, for example) that can help you complete what has been a long and difficult task in a much shorter time frame with less effort and at a lower cost.