Looking for jewelry at Pandora? Whether you're treating yourself, or shopping for a friend or a loved one, Pandora has jewelry that speak to any occasions, styles and tastes.
Since Pandora items are premium quality, most of them are a bit on the pricey side. But don't worry, here in this article, we have put together four tips to help you save. Just check them out…
Tip 1: Sign up to Pandora Newsletter
Signing up for Pandora's email list has with it a lot of perks. By sharing your email address with Pandora, you will get the first scoops on jewelry ideas and tips, styles, as well as the special promotions that you can't really miss out on.
Plus, if you sign up to Pandora for the first time, you will receive a one-time 10% off discount you can use for your next purchase. If you've subscribed before and still wants to get this special offer, you can ask your mom, dad, or your cat to see if you can sign up for them and get their 10% coupon.
To join Pandora's email list, simply go to Pandora's official website, scroll down to the email offers section, provide your email address and hit enter. Congrats – you've subscribed to Pandora Newsletter already.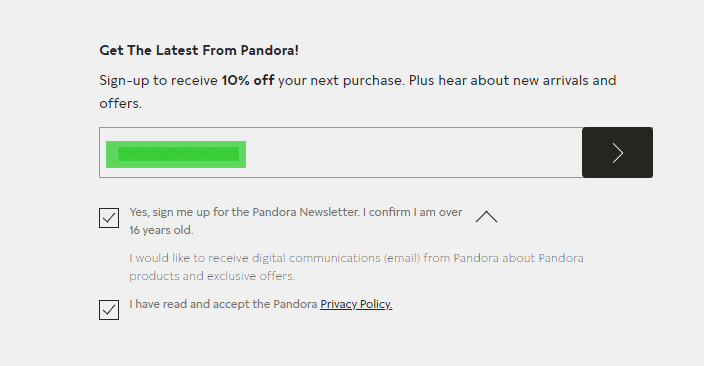 Tip 2: Check DE coupons for Pandora page
Coupons can go a long way whenever you want to save a couple bucks here and there. But coupons don't just get by – sometimes you may spend tons of time searching and verifying coupons for the products you wish to buy.
Here is where DE coupons for Pandora comes in. DE coupons for Pandora is a page that has all the latest promotions, coupons and special offers in one place so that you can drop by and grab a code as you go.
It also makes a great alternative if you want to save on your Pandora purchases, minus the part of having to subscribe to their email to get so many unwanted newsletters hit your email box.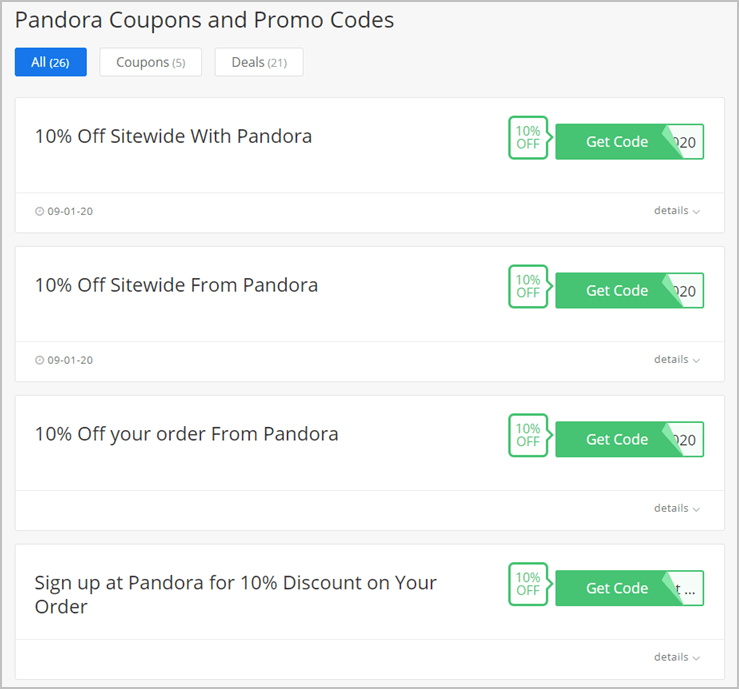 Tip 3: If you are a student, get a 10% student discount
Pandora Jewelry has teamed up with Student Beans to offer students a 10% off discount. To get your Pandora Jewelry student code, you'll need to register with Student Beans, verify your student status through the website to claim the offer.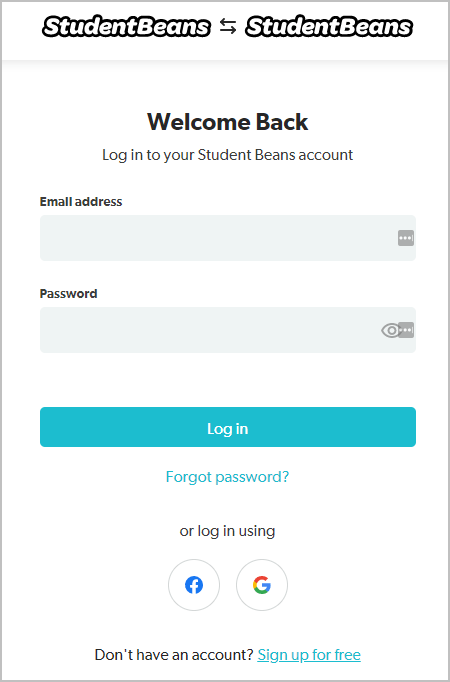 Tip 4: If you live in Australia, take advantage of the Birthday 15% off offer
Pandora Jewelry is currently offering a 15% off discount for its Australian customers who shop on their birth month.
For more information on how to qualify for the offer, please visit Pandora Club Birthday Offer.
---
There you go – four useful money-saving tips to help you get more bang for your buck at Pandora Jewelry. Which tips did you use? If you have any ideas, questions or suggestions, please leave us a comment below. Thank you! :)