Pandemic Board Game For £28.99 | 09/2023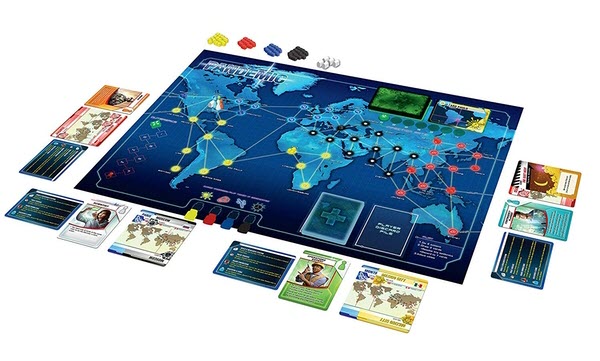 Feel boring stay at home because of coronavirus pandemic? Playing a board game is a fun thing to do with your family members. If you're interested in board games, you can't miss Pandemic Board Game!
This game is a famous board game suitable for the whole family to play together. The theme of the game is incredibly fit the real-life — a deadly disease spreading across the world infecting countries, continents. If you don't agree with the government's actions, you're able to play your role in this board game.
Game information
The Pandemic Board Game is suitable for 2-4 people over 8 years old. You'll spend around 45 minutes of gameplay. Players have different specialties and you should work together to stop the spreading of the diseases while developing vaccines for people. It's a truly cooperative game whether you all win or you all lose.
Right now you can get Pandemic 2013 Board Game for only £28.99 ( £36.99) on 365 games.
This new edition provides new challenges and adds 2 new characters: the Contingency Planner and the Quarantine Specialist.
The playing time has been extended into 60 minutes, while the suitable age upgrades to 10 years old.
You'll have Free shipping inside the UK and no need to worry about the return policy, this website provides easy, hassle-free returns.
Don't miss the deal!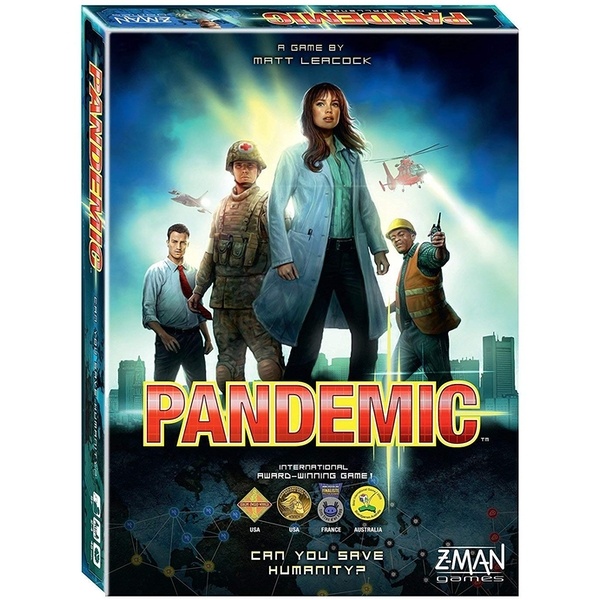 If you're outside the UK, you can buy the Pandemic Board Game from Amazon.
Play online
If you don't want to wait for the delivery or you're the only one interested at home, get the Pandemic Board Game on Steam is a good choice. You can play the game in solo or couch co-op mode.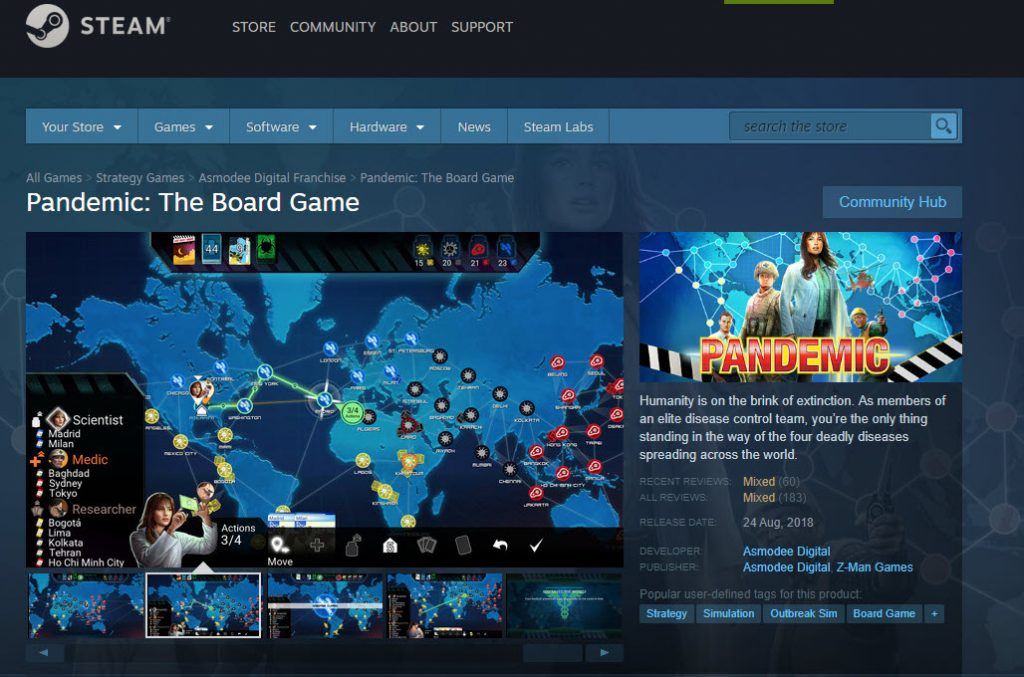 System requirements:
For Windows users:
| | |
| --- | --- |
| OS | Windows 7+ |
| Processor | AMD/Intel 2.0 GHz dual-core |
| Memory | 2 GB RAM |
| Graphics | Nvidia 450 GTS / Radeon HD 5750 or better |
| Storage | 1 GB available space |
For Mac users:
| | |
| --- | --- |
| OS | Mac OS X 10.9.1 |
| Processor | 2.0 GHz dual-core processor or better |
| Memory | 2 GB RAM |
| Graphics | Nvidia Geforce GTS 450 Series, AMD Radeon HD 6770 or better (min 1GB VRAM) |
| Storage | 1 GB available space |
---
If you don't like this board game, you can get other games on the 365games.com, don't forget to grab promo codes before you buy any stuff.