How To Remove Yourself From Instant Checkmate (2023 Opt-out)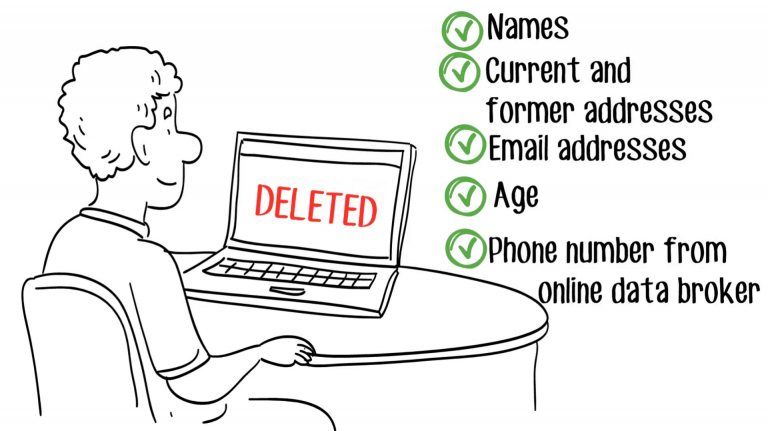 Run a background check on yourself at Instant Checkmate, and you definitely won't like what you see! Every bit of your personal information is being exposed. Your address, your kids' names, your financial history, your driving offenses, even your criminal record (if you have one). It's all on public display!
And the scary thing is, it's not just InstantCheckmate. There are hundreds of people search websites and data brokers out there publishing this sort of information.
Fortunately, there are ways to remove it. This post shows you exactly how to opt out of InstantCheckmate…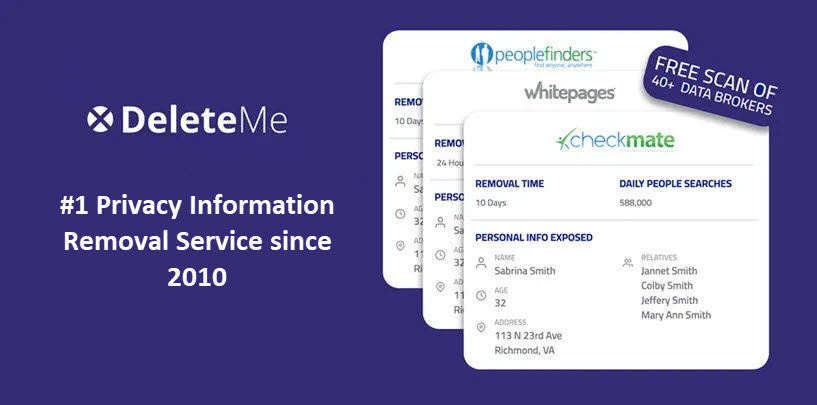 DeleteMe: Remove your personal info from 100+ data brokers
Automatically opt out of InstantCheckmate (and 100+ other people search sites)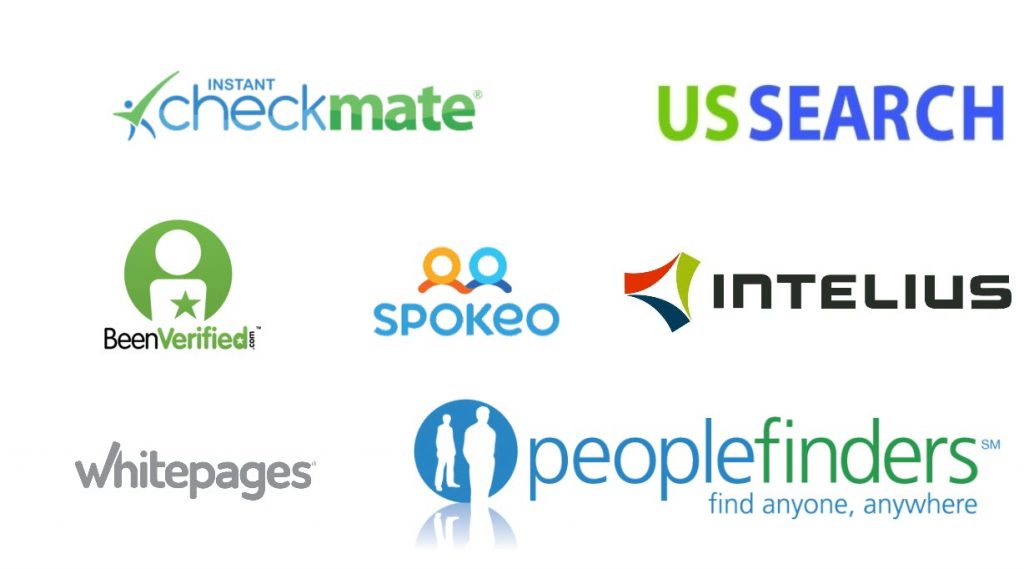 Having your personal information explicitly listed on hundreds of websites can feel like an invasion of your privacy. Plus it increases the risk of identity theft (for your entire family).
So how do you bulk remove your personal information and your loved ones' personal information from these people search websites?
DeleteMe: Hands-off Data Remover
Remove your personal info from Instant Checkmate and 100+ data brokers. In one go.
Open
We've found DeleteMe to be the all-in-one data deletion you'd need.
DeleteMe is arguably the most trusted opt-out privacy solution available. With just one click, it enables you to remove all your personal info from hundreds of people finder and data broker websites, and protect your online privacy.
Whenever you run a scan on DeleteMe, the engine will comb through 100+ people finder databases, uncover all the personal information that's been published, and allow you to delete it all at the click of a button.
And if any of those sites re-publish your information again in the future, DeleteMe will automatically get it deleted for you. Plus if any of those sites require human intervention to complete the erasure, the creators of DeleteMe will do that for you.
How to use DeleteMe
To remove all your personal data (and your family's personal data) from InstantCheckmate and 100+ other people search and data broker sites:
Run a DeleteMe Free Scan.
Enter your name and city and hit Scan FREE.

Wait as DeleteMe scans InstantCheckmate and hundreds of other people finder and data broker databases. Once it's finished, you'll be presented with all the exposed records associated with the name you search. To access the report, provide your email address, check the agreement box and click Reveal My Records.

You'll receive an email with a full report showing exactly what personal data is out there, and exactly where it is. To erase your personal data from these websites, you'll need to pay for a subscription. (Use code PC20DM to save 20% ).

To make sure your privacy is continually protected, DeleteMe schedules a deep scan every 3 months and removes any newly exposed listings.
Manually submit an opt-out request to InstantCheckmate
To manually opt out of InstantCheckmate, you need to submit an opt-out form, then wait up to 48 hours for your personal data to be removed from the site.

Here is how to do it:
Navigate to the InstantCheckmate official website, then scroll down to the bottom and click on Do Not Sell My Personal Information.

On the opt-out page, enter the information of the person whose records you intend to remove, then click Search.

Click REMOVE THIS RECORD.

Type in your email, complete the CAPTCHA and hit SEND CONFIRMATION EMAIL.

Check your inbox for the verification email of your opt-out removal.
IMPORTANT: Remember that there are hundreds of other people search websites and data broker websites out there that publish exactly the same information about you and your family. You'll need to manually request the removal of your data from all of them. The process will be similar to the above for each.

Wrapping up
Finding your contact information displayed on people search websites such as InstantCheckmate is not a pleasant experience, and it stands to reason that you'd want to remove it all. You can manually request the removal of your data via the InstantCheckmate website, but it's important to remember that the same data is very likely published on hundreds of other sites.
The quickest, easiest and most permanent way to remove your personal data from these sites and protect your privacy (and identity) is to use DeleteMe. It will erase all your personal data from all these sites with just one click.