If you ever conducted a background check about someone via BeenVerified, it's no surprise that you may find your information is out there, too. How to opt out of BeenVerified and remove all of my records here?
What is BeenVerified?
BeenVerified is just one of the dozens of online date brokers that gathers personal information from a wide range of online sources. Having your personally identifiable information on the web can increase the risk of experiencing identity theft, hacks, stalking, unwanted spam, and more.
The more information available, the more likely it is to be used for nefarious purposes. You won't be happy about the fact that anyone can access private information after spending a few dollars.
What does it mean to opt out?
Opting out of BeenVerified doesn't mean your information won't appear here. Instead, once someone searches you on BeenVerified, they may need to visit multiple sources to gather the information themselves. It just becomes inconvenient for them. In another case, when BeenVerified has new data partners, your information will appear again.
How to remove myself from BeenVerified?
If you're well aware of the fact that you won't be invisible on BeenVerified even if you opt-out of BeenVerified, but still, you would like to do that anyway, below we'll walk you through the process of removing yourself from BeenVerified.
1) Go to BeenVerified.com.
2) Scroll down the page and select Do Not Sell My Personal Information.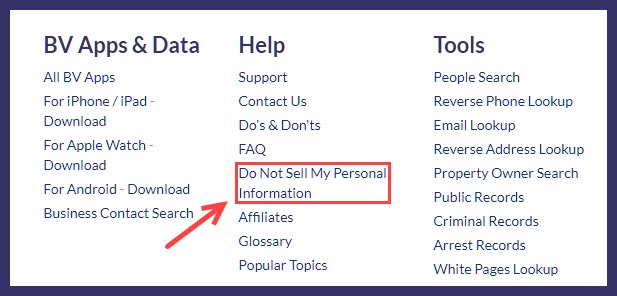 3) Enter your name and run a thorough search to locate your profile.

Note that you do not have to be a member of BeenVerified in order to opt-out of People Search results. However, you can become a member to ensure your safety when you're not sure about the strangers you just met.
4) You will be shown the search results that match your name.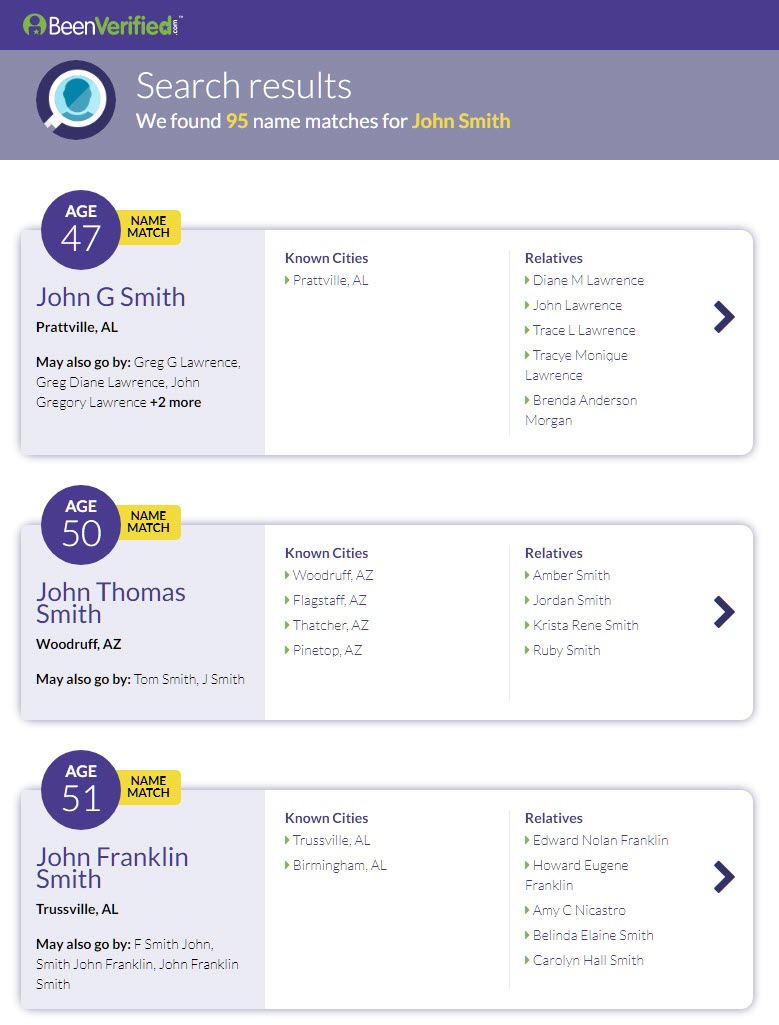 5) Select the best match, and you will need to enter your email address to confirm your request.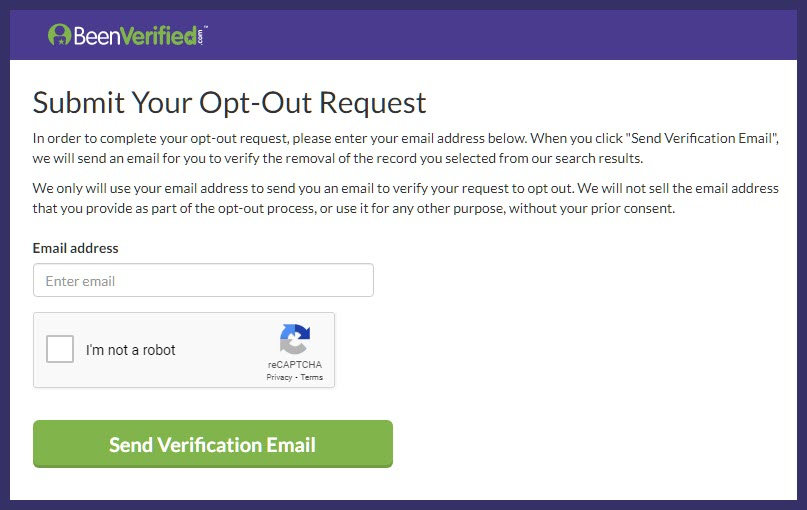 6) You will receive an email to confirm your action.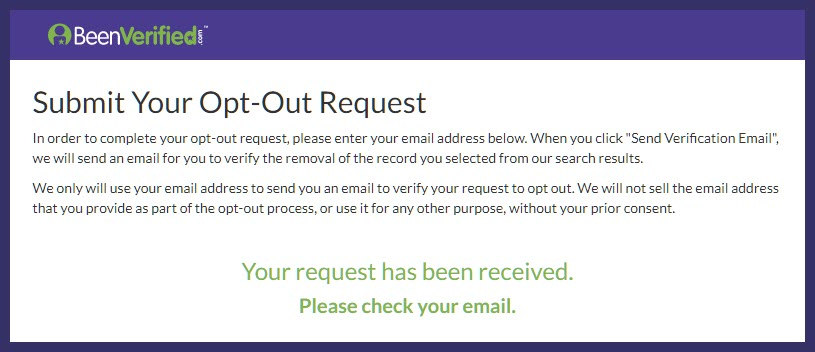 However, if you see an error message "This person has already been blacklisted", it means you have already opted out of BeenVerified.
The next steps to take control of your privacy
BeenVerified Results: It can take up to 24 hours for the information to be completely removed from BeenVerified. Check back in a few days and make sure your listing is no longer live. If you keep seeing your information on BeenVerified, you can contact privacy@beenverified.com for further assistance.
Google Search Results: The listing may stay in Google search results for a while, because it takes time for Google to recrawl the results. Keep an eye of the information, and contact BeenVerified support if it is live after a few weeks.
Other Data Brokers: The worst part is that there are nemerous data brokers that leverage your data, and it might take serious time to remove your information one by one. Since they're largely pulling from publicly available sources and data or buying from other companies, it's legal and there's little regulation. All you can do is to opt out of each service manually or use DeleteMe to remove all of your personalinformation online automatically.
Data Privacy: To avoid more possible leverage of your private information, you can go anonymous with a strong VPN such as NordVPN.
Conclusion
If it makes you feel better to opt out of data brokers such as BeenVerified, it's worth doing it. We recommend that you also remove your profiles from other major websites, such as Spokeo.