OnlyFans Search by Email | How to find out if someone has an OnlyFans profile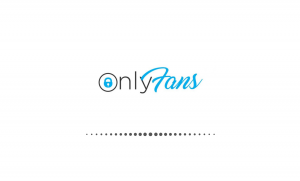 Online Profiles Search by Email
Look up an email and search for an individual's online profiles.
Since the coronavirus pandemic, OnlyFans (OF) has blown up in popularity. So that might trigger your curiosity. Has somebody I know also created an OnlyFans account? But if your significant other has an OnlyFans profile, that could be a red flag. Or if your child is on OnlyFans, you may need to set some restrictions on their use. As there are inappropriate contents on this website.
To dispel your doubts or find more clues, you can conduct an OnlyFans profile search. While it's not currently available to search by email directly on the website, there are a few ways to find someone on OnlyFans.
Method 1: Conduct a Google search
In the era of advanced technology, you can find information on virtually anything. And the first place to begin with is Google. If you have the person's name or username that they might use, you can search on Google and see if there are any details on their OnlyFans profile.
Open your browser.
In the search box, type in search:onlyfans.com along with the name of the person you're trying to search. Then hit Enter.


When results appear, click on the link and view the profile.
Or you can use a username search within the URL in your browser's address bar. Simply type in onlyfans.com/username and hit Enter.

If you don't know any other usernames that person may be using on social networks, you can conduct a reverse email lookup to search for associated profiles.
Social Media Search
Look up email on 55+ social networks.
Method 2: Perform a reverse email lookup with Social Catfish
If the method mentioned above is time-consuming and you're hitting a dead end, you can perform a reverse email lookup with Social Catfish and search for the person's OnlyFans profile. Aside from this, you may be able to unlock their online dating profiles! This is pretty essential if you're suspicious that your significant other is cheating on you and you need to gather solid evidence.
Head to Social Catfish search page.
Select Email. Enter the person's email address into the search field and click Search.
(You can also conduct a search by name, phone number, address, and even image! )


Wait for the tech to work its magic.


Go through the search results and find your subject. Then click on the report and scroll down their information to see if they own an OnlyFans account.
---
So these are the methods you can try in order to search for an individual's OnlyFans profile. There is also a quick way, which is to search on onlyfinder.com.