7 Best Free Online Background Checks of 2023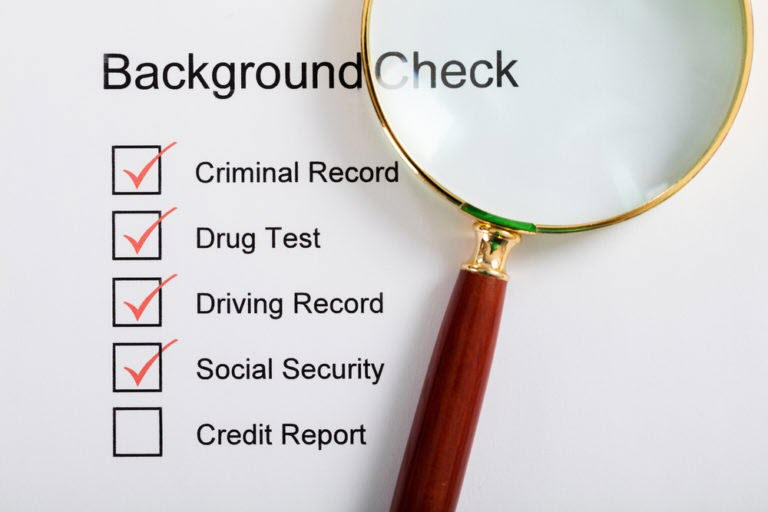 Online Background Check For Just $1
Enter someone's name to get a thorough background report.
Online background checks are incredibly helpful. They can be used to locate a long-lost friend, check out a new Tinder date, gather intel on an incoming roommate, and find information just about any individual that crosses your path. If interested, you can even search for yourself to see how you're being portrayed on these sites.
In the meantime, not all background check services are created equal. Some provide you with a more comprehensive scope of information, while others have a bit more focus on a subject's criminal past, rental history, or creditworthiness. And some return more accurate results than others…
In this article, we've rounded up for you the 7 best online background check services. Just check them out and choose the one that works best for you. Read on…
1. Best overall background check: TruthFinder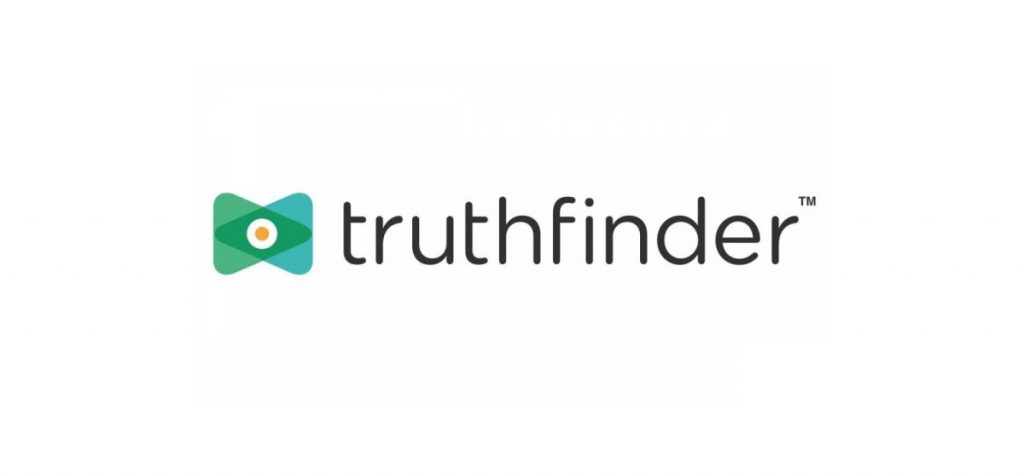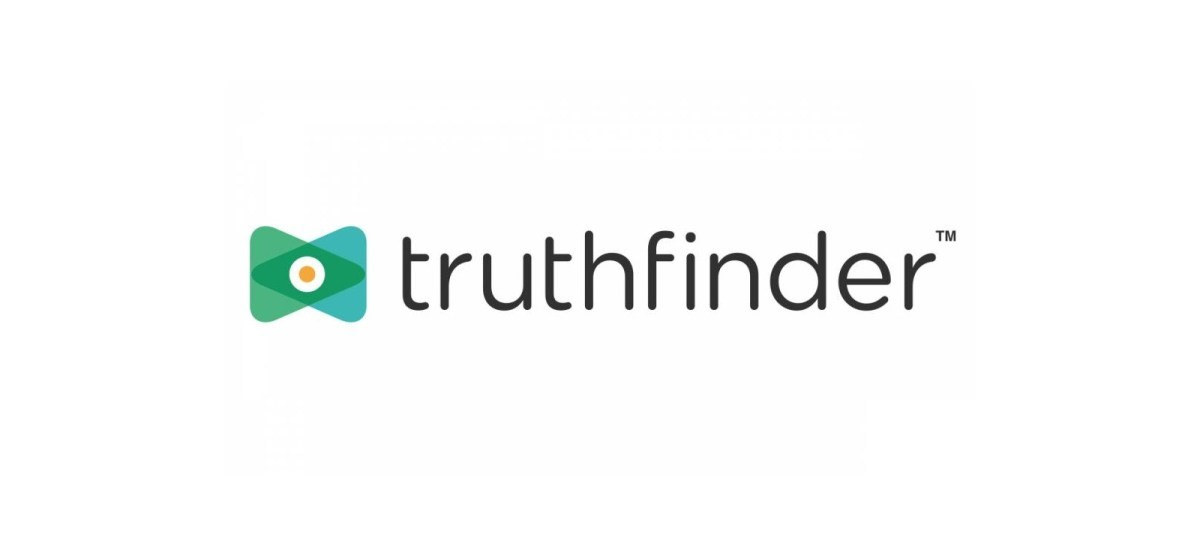 In a market crowded with background check services, TruthFinder stands out for delivering robust reports. Sporting billions of records gathered from a wide range of sources, it allows you to enter just a name to go full-on detective and dig out tons of truths about people.
In general, running a search at TruthFinder will reveal the following information when available:
Personal information
Contact details (physical address, email address, phone number)
Social media accounts
Marriage record information
Education background
Assets
Employment history
Licenses
Criminal records
Judgment & liens
Tax records & bankruptcies
.etc
which helps you get a good idea of who a person really is and whether they're being honest with you.
Here is how to run an online background check with TruthFinder:
Go to TruthFinder official website, enter the person's name, then click SEARCH.

Sit tight while TruthFinder scans its database and finds matching records for you. Once finished, it will organize the records into a report, giving you a summary of the person's life.

2. Most accurate results: Intelius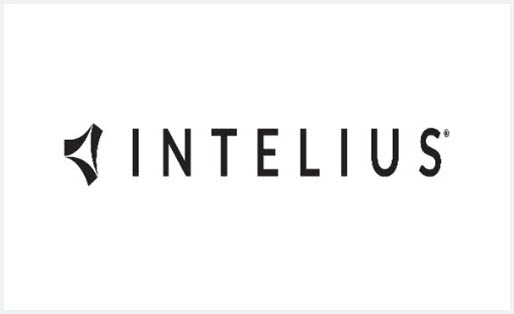 Intelius is a people search engine characterized by its high accuracy. It gets its data from public records, governments, local & state courts, and FBI sources, which makes it a destination for accurate and authentic reports.
Owned by the same company that operates TruthFinder, Intelius, too, casts a wide net when it comes to people-search. A full Intelius report will unearth a person's available personal information, location history, online profiles, educational background, jobs, criminal records, and a wide range of relationship info (e.g. marriage records, divorce records, possible neighbors, business partners, etc.)
Here is how to perform an Intelius background check on someone:
Go to Intelius Official Website.
Choose the search type: name, phone, and address, then enter the information and click Search.

Wait for Intelius to search the databases and build an in-depth report. Depending on the wealth of matching records, the whole process could take up to 30 seconds.

3. Best criminal background check: Instant Checkmate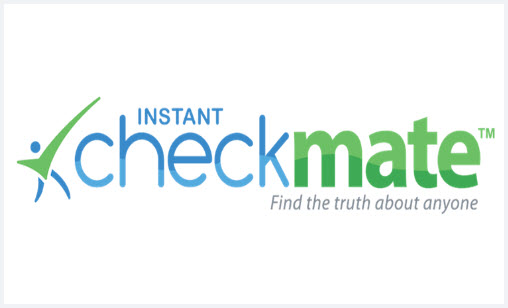 Whenever you suspect that someone in your life may have a criminal past, or that there is a sex offender, convict, or ex-prisoner in your block, you should definitely run a search with Instant Checkmate, a public record provider with a laser focus on criminal records.
Accessing criminal records usually means a physical trip to your local courthouse or filling in an online request form. But Instant Checkmate takes the stress out of the equation. By consolidating records into one big convenient hub, it lets you enter just a name or phone number to gain instant access to arrest records, criminal records, and inmate databases.
Here is how to look up criminal records on someone with Instant Checkmate:
Enter the person's name and click SEARCH NOW.

Wait a few minutes as Instant Checkmate combs through its database and generates an in-depth report for you. This may contain inmate records, arrest records, felony crimes, misdemeanors, as well as infractions such as DUI and speeding tickets.


4. Most versatile people search engine: BeenVerified

Positioning itself as the go-to option for everyday information, BeenVerified's biggest strength lies in its versatility. It supports 5 search types to track down a person and uncover the associated information, and that is: search by name, phone number, email address, address, and social media username.
BeenVerified is much more than people search. Notably, its Vehicle Lookup feature is a popular vehicle lookup engine where you can research information about a car via VIN (Vehicle Identification Number), license plate number, or model type. And even more excitingly, there is an Unclaimed Money Search which allows you to check if you've got extra money lying around that you previously didn't know about. BeenVerified is basically 7 products in one.
To run a background search at BeenVerified, head to BeenVerified Official Website.
Choose a search method, enter the information and click SEARCH.

Put your leg up as BeenVerified flips through millions of records in its database. Once done, click Unlock to access the report.
5. Best dating background check: Social Catfish

Social Catfish is a full-fledged online dating investigation service designed to help expose cheaters, impersonators, and scammers in questionable relationships. With its own proprietary technology, it doesn't just find people but also verifies them.
Whether you meet someone online and wonder if they are really who they say they are, or you're suspicious of your partner secretly loitering around on dating apps, Social Catfish is here to help you sleuth out the truth. All you need to do is enter a name, phone number, email address, home address, and username, or upload a photo.
Choose a search type, enter the information and click Search.

Within seconds, Social Catfish will dish up a detailed report, revealing the available information about the person you searched for. For reverse image search, you may receive an alert if the person is flagged as a scammer in Social Catfish's database.

Social Catfish Private Investigator
If you're serious about learning as much as possible about the person, and you want guaranteed results, you can use a Social Catfish Specialty Service.
This is where a private investigator from Social Catfish — who specializes in people search — investigates the person in question for a fixed price of $397. They do all the hard work for you, using the same tools that the FBI uses.
And the best part? They guarantee you'll be happy with the outcome!
6. Best social media finder: Spokeo

A person's social media habits may tell a lot about them. If you're curious about what social networks someone is on, what they post, who they follow, and even their lifestyles and habits, then running a social media search may just give you the answer.
Started by four Stanford students, Spokeo is a sophisticated social media aggregator. So far, it is capable of searching for a person's presence on 120+ social networks – which means that whether a person is on mega sites like Facebook, Instagram, and YouTube or the niche ones such as Reddit, Hinge, or FourSquare, a search at Spokeo will lead you to them.
Here is how to run a social media search with Spokeo:
Go to Spokeo Official Website.
Choose Name/Phone/Email/Address/Username search, then enter the information as prompted and click SEARCH NOW.

Spokeo will search its database for matching records. Once done, it will prepare them into an easy-to-read report. You may be shocked at what you're going to see, so buckle up.


7. Best tenant background check: RentRedi

If you're an independent landlord, you must be no stranger to dealing with bad tenants. Ranging from disobeying community rules and paying rent late to refusing to pay altogether to damaging your property, they know a way to get under your skin. Luckily, this can be avoided with proper screening in the beginning.
RentRedi is an all-in-one app dedicated to helping landlords manage properties and tenants. And when it comes to tenant background checks, it adopts a three-pronged approach: prescreening, application, as well as thorough reports for every tenant applicant. A RentRedi tenant report may contain credit scores, criminal records, eviction records, and estimated income, if available and applicable. This helps you make an informed decision when assessing a tenant's worthiness, especially if it's one with poor credit.
---
Note that some background check services recommended in this article are not Fair Credit Reporting Act compliant, hence not to be used for employment, tenant screening, credit checks, and other business-related actions. If you have to use a service for such purposes, make sure you choose a consumer reporting agency instead.
That's it – 7 online background check services to help you run a background search and get the scoop you need. Hopefully, this article has helped.
If you have any ideas, questions, or suggestions, you're more than welcome to leave us a comment below. Thanks.