Easy Healthy Meals | 4 Nutrisystem Alternatives For Weight Loss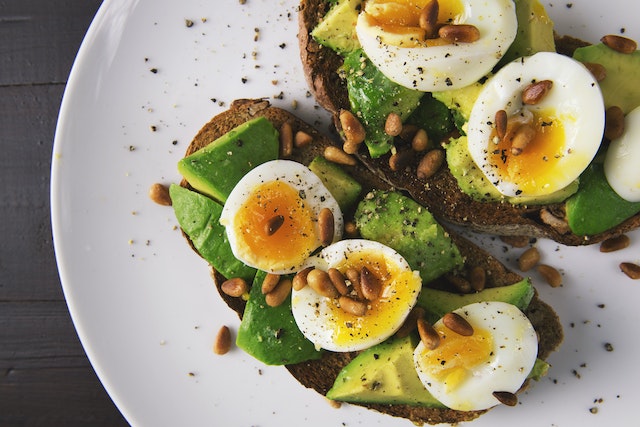 Looking for easy healthy meals? Nutrisystem and similar low-calorie meals may be right for you!
Established in 1972, Nutrisystem is a popular and reputable meal delivery service for weight loss. It delivers high-protein, lower-glycemic prepared meals right to your door, making it easy to follow a balanced diet and lose weight healthily. If you're interested in trying out more similar services, here are the top 4 Nutrisystem alternatives!

Editor's Pick – bistroMD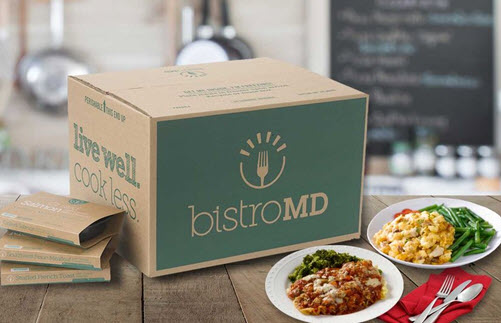 #1 Doctor-designed Weight Loss Meals
Healthy and delicious prepared meals perfectly suited for weight loss
Top 4 Nutrisytem Alternatives
After researching some of the most popular weight loss meal delivery services, we've put together the top 4 Nutrisystem alternatives. Take a closer look at their menus, costs and promotions to choose one that best suits your budget and dietary needs.
bistroMD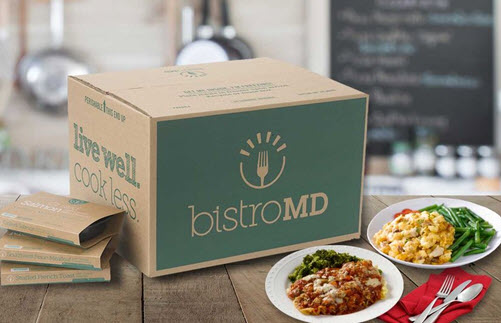 Founded by Dr. Caroline Cederquist, a bariatric specialist, bistroMD is a dedicated weight loss program that offers a variety of convenient meals scientifically curated by dietitians and cooked by chefs. The bistroMD meals are designed to accelerate your weight loss goals and boost your overall wellness with a proper supply of necessary macronutrients: 30% fats, 30% carbs and 40% proteins. With an extensive menu of over 150 flavorful entrees, it perfectly caters to different dietary requirements. 
Beyond the delicious ready-to-eat meals, you can also get dozens of nutritional tips and weight loss resources as well as one-on-one support from the registered dietitians at bistroMD.
Meal plans: Signature (science-based weight loss program); Gluten Free; Heart Healthy; Keto Flex; Diabetic
Size & Pricing:
Full-week program ($219.80) – 7 breakfasts, 7 lunches, 6 dinners and My Night
Work-week program ($187.35) – 5 breakfasts, 5 lunches and 5 dinners
Custom program – 5 lunches and dinners ($149.86) / 7 lunches and dinners ($188.86)
Shipping: $19.95 (Free for first order)
---
Trifecta Nutrition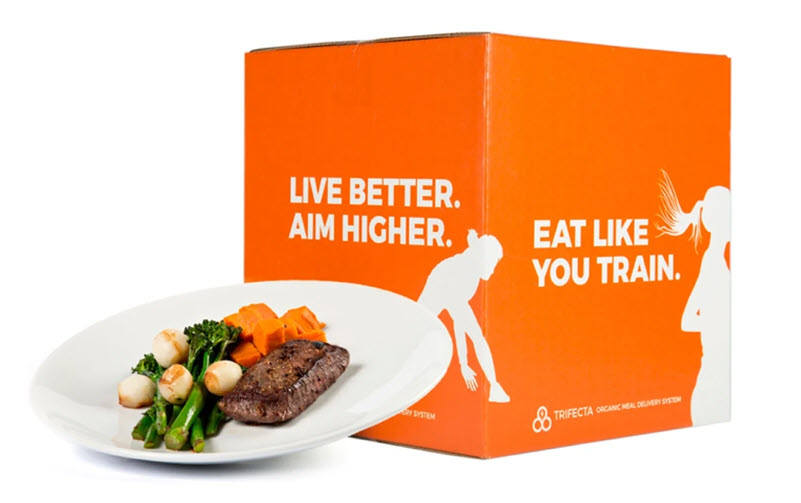 Trifecta Nutrition provides fully-cooked meals that feature lean proteins and high-quality, sustainably sourced ingredients for health-conscious eaters. With each meal averaging around 300-500 calories, it's a terrific fit for those who are trying to stick to a strict diet in the most convenient way.
There are 6 standard plans which focus on a variety of food from a rotating menu of the chef's choice and you cannot select specific entrees. However, if you want better control over what you're going to eat, you're also able to curate your own meal plan by mixing your favorite foods. You could order 5 or 7 days of meals every week, with breakfast, lunch, dinner and a third entree available.
Meal plans:
Clean: meat, fish, healthy complex carbs, fruits and vegetables
Keto: meat, fish, dairy, healthy fats, and of low carb fruits and veggies
Paleo: meat, fish, vegetables, and fruit
Vegan: beans, legumes, healthy complex carbs, tofu and vegetables
Vegetarian: eggs, beans, legumes, healthy complex carbs, tofu and vegetables
Whole30: grass-fed meat, seafood and organic produce
Size & Pricing:
Standard plan starting at $99.99/week
Meal Prep starting at $119.20/week
Shipping: $9.99
---
Diet-to-Go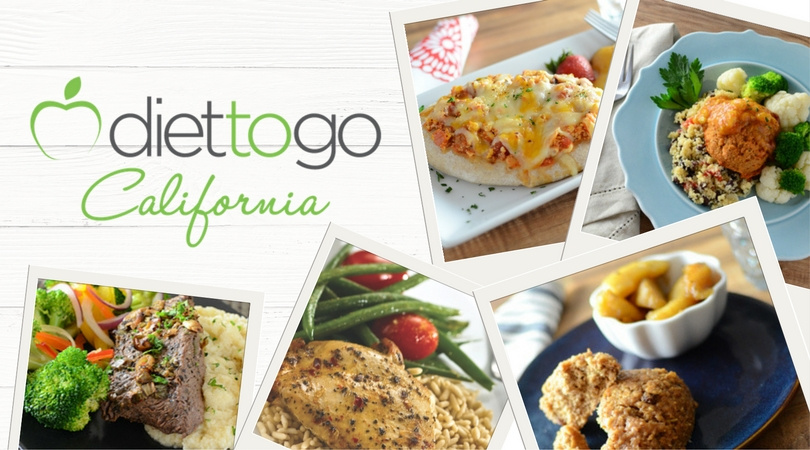 Diet-to-Go is also an ideal solution for people to eat healthily and shed some pounds with portion-controlled meals delivered home. You don't have to spend time cooking from scratch but enjoying the fresh meals within a few minutes of reheating in the microwave or oven.
Diet-to-Go offers 5 distinct diet-focused meal plans. If you don't know which one is right for you, the free diet analysis can help. After picking a desirable program and setting up the number of meals, you should receive a preselected menu whose offerings will change from week to week. But if any dish doesn't appeal to you, there are over 20 alternates so you're able to make your own substitutions.
Meal plans:
Balance: Calorie-Controlled for Weight Loss, great for Pre-Diabetics, no red meat or pork
Balanced-D: Perfect for controlling blood sugar
Keto-Carb30: Carb-restricted diet perfect for protein lovers
Mediterranean: Rich in whole foods like vegetables, fruits, nuts, beans, grains, fish, and lean meats
Vegetarian: Ovo-lacto including dairy, cheese, eggs, fruit, vegetables, and grains
Size & Pricing:
5 days per week with 2 meals each day
5 days per week with 3 meals each day
7 days per week with 2 meals each day
7 days per week with 2 meals each day
Shipping: $19.98
---
Jenny Craig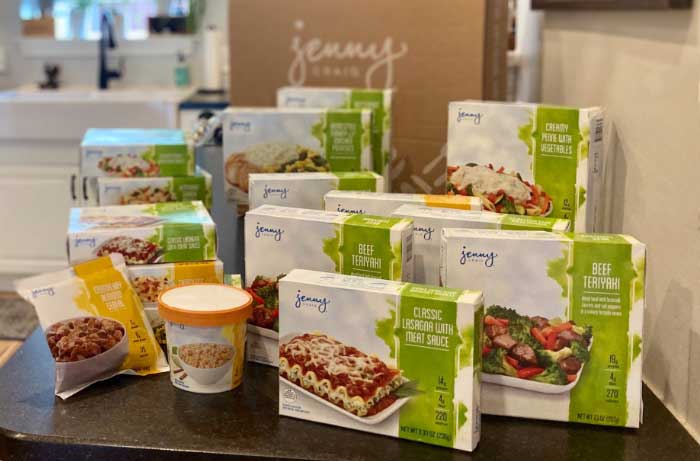 Jenny Craig is a weight loss and wellness meal plan that embodies many of the similar characteristics of Nutrisystem. It aims to create a comprehensive approach for individuals looking to lose weight. The convenient delivery of prepackaged low-calorie meals and snacks are well combined with personalized coaching. By leveraging the latest science-backed strategies, the program claims to help you lose up to 18 pounds in the first 4 weeks.
Jenny Craig provides three plans based on how many meals you'll need each day. Although they're not specially tailored to different diets like keto or vegetarians, the food choices are amazing and you can add whatever fits into your nutritional preference. Or you can also reach out to customer service to design a custom plan. Once you're close to accomplishing the weight loss goal, Jenny Craig will help you develop a long-term healthy lifestyle with the maintenance program.
Meal plans & Pricing:
Simple Meal Plan ($99.96/week):7 breakfasts and 7 lunches
Essential Meal Plan ($158.19/week): 7 breakfasts, 7 lunches & 7 dinners
Max Up Weight Loss Meal Plan ($199.64/week): 7 breakfasts, 7 lunches, 7 dinners, 7 snacks/desserts, 7 recharge bars & personal coaching
Shipping: starting at $29 in the US and Canada
Free delivery for the first week. And the shipping of Essential and Max Up plans is also free.