Nursing License Lookup | License Verification by Name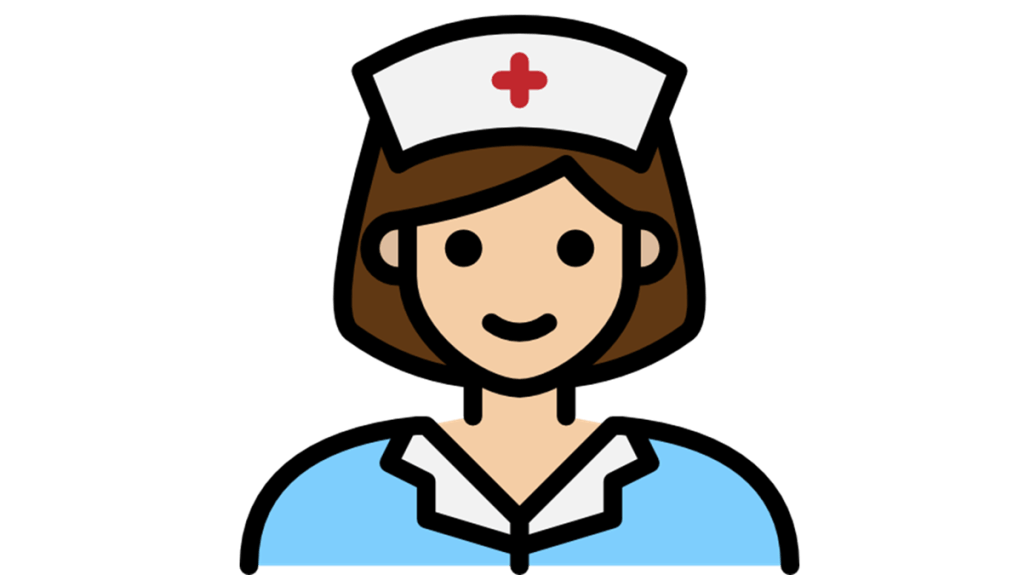 If you want to run a nursing license lookup, you're not alone. Or if you want to verify a nurse's license but don't know how, here is a post for you. Occasionally, there are times that we need to check someone's professional license but all we got is a name. Don't worry, read on and grab the tricks below.
Nursing License Lookup
1. Enter a full name; 2. Click Search Now; 3. Verify nurse's license.
Method 1 Get nursing licenses verified on Nursys
As the only national database for verification of nurse licensure, Nursys provides online verification to anyone who wants to verify a nurse license. Its WuickConfirm License Verification enables people to look up and verify nurse licensure information freely and easily.
Follow the steps below to start nursing license lookup:
Visit Nursys website and click Look up Lincense in the middle.

Fill in the name, license type, and state in the box. Then check the security box and click Search.

The website will show individuals that may match your search. If you locate the person you're looking for, click View Report to gain more information.

You can check your target's license status (expired or not) to consider if you want to hire her/him or not. But if you don't know their license type or state, you may find it difficult to run the search on Nursys. Here comes an alternative — TruthFinder, a people search expert that allows you to find someone with just a name.
All you need to do is just enter the nurse's full name and click Search Now.
After that, you'll get a detailed report listing this person's education, job history, license, criminal records, assets, social media, and so on.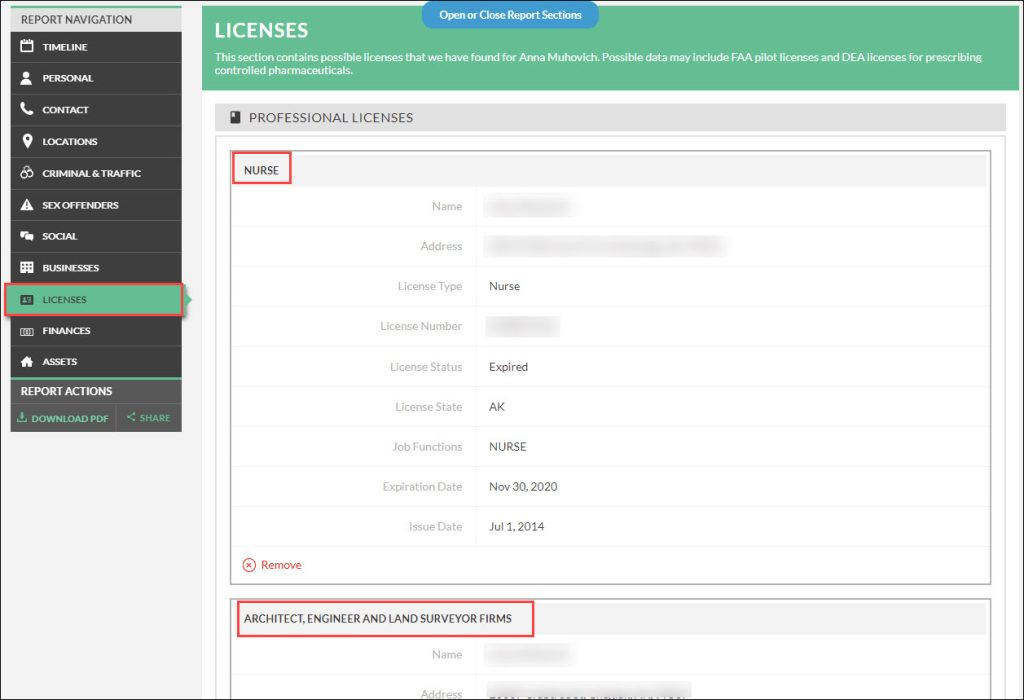 Method 2 Check nursing license on state government portal
Every nurse need to get licensed and renew it regularlly from the state where they practice. Therefore, you have great chance to check their professional license on state's government portal.
Just simply google state + nursing license verification (e.g. alaska nursing license verification), and these offical websites will pop up and then you can run your search.
For example, if you're checking the nursing license from Alaska, you can fill in the form on Alaska professional license search website, and then click Search. The result list will show up under the form and you can click the license number to obtain more info.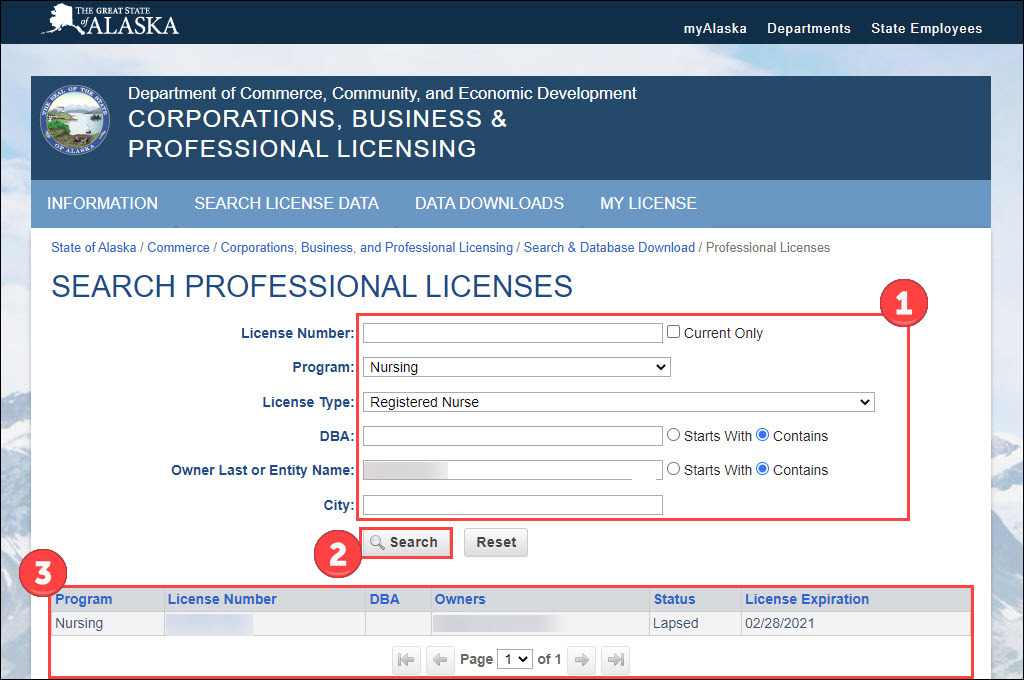 If you have no idea about program, license type and number, you can only enter the last name and start searching. But it may return a long list of results to you, which requires to sort through the list and locate your target.
Method 3 Search nursing license with people search engines
Nursing License Finder
Enter a name to search for professional licenses, job, education & more!
If the above two methods fail to satisfy your need, try people search engine. These search experts allow you to search for someone's all infomation with just a name, phone number, email address, username, or address. But, you can receive much more than you enter in the search box. You may find the person's age, location, education, social accounts, assets, criminal records, job history, professional license and more in the generated report.
And here is a name lookup report from BeenVerified: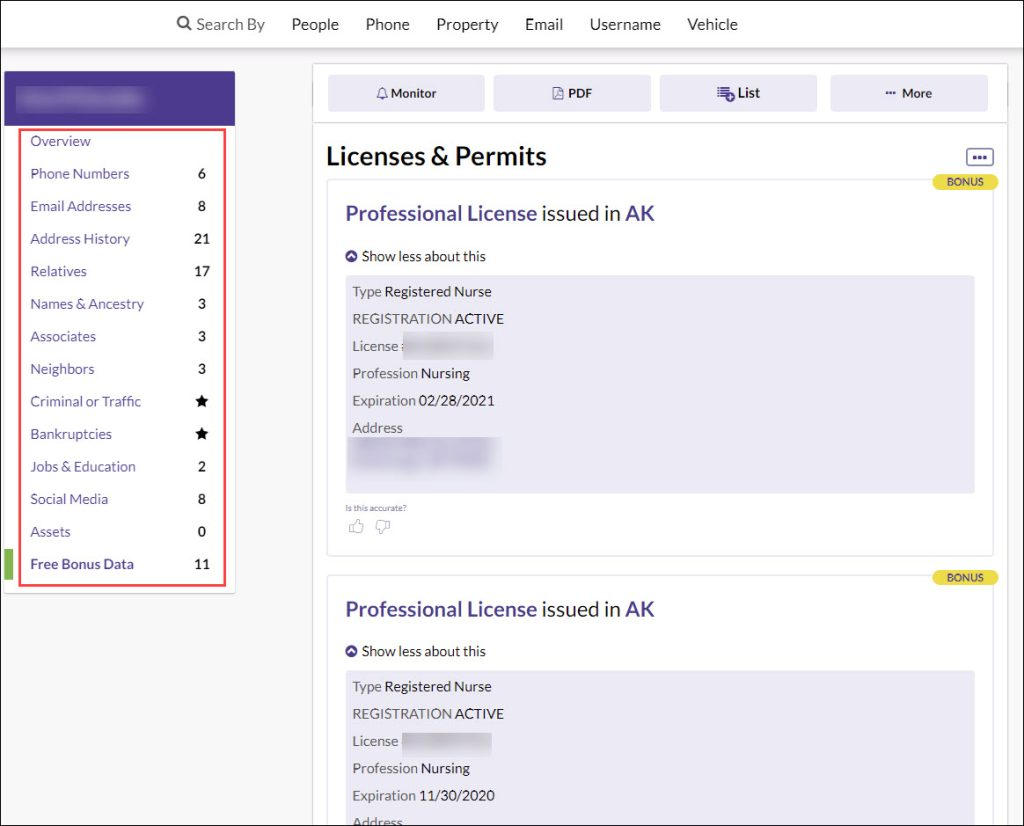 If you're not sure about the nurse's full name and prefer other search types, check the search boxes below to do a nursing license lookup.
License verifcation by phone number:
Professional License Search
Get Owner's licenses, job, education & More!
License verification by email:
License verification by username:
With these tools, you can have nursing license or other professional licenses verified easily and legitly. Being confidential, legal, and effective, they have been serving people with affordable and accessible reports for years.
What's the requirement of becoming a nurse?
To start with, people need to possess a high school diploma, or alternatively pass the General Education Development (GED) test, so that they can get enrolled into a school or nursing.
Secondly, they are required to undertake post-secondary education in nursing. There are 3 ways available: Bachelor's degree in nursing (BSN), Associate's degree in nursing (ADN), and Diploma from an accredited nursing program.
Last but not least, they need to get licensed by participating the National Council Licensure Examination — Registered Nurse (NCLEX-RN). The requirements for taking the exam may differ between states, but most require a regular license renewal.
Since nurse's license status is recorded and monitored publicly, that's why we can do a nursing license lookup easily by name.