NumLooker Reverse Phone Lookup | Find Out Who Owns The Number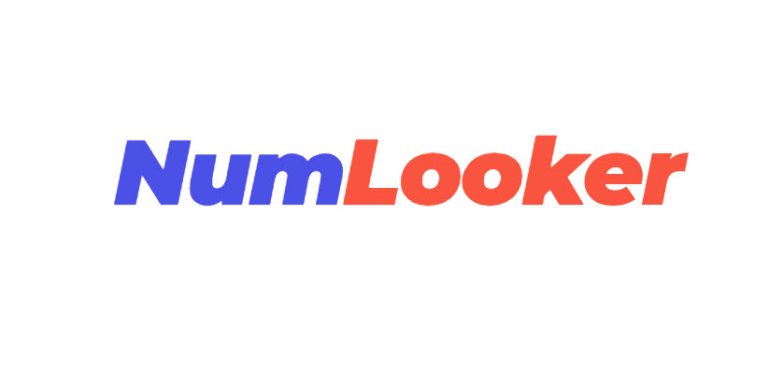 Reverse Phone Lookup
Get Owner's Name, Address & More!
Constantly receiving calls from unknown numbers and wonder who's on the other end of the line? Getting unsolicited calls or text messages from unfamiliar phone numbers can range from mildly annoying to downright unsettling. However, there are ways to identify those mystery callers. We're about to discuss some top-notch reverse phone lookup tools that are also used by NumLooker.
What is NumLooker
NumLooker claims to be a free reverse phone lookup and search service that allows you to search for all the details about the number owner. However, it should be better interpreted as an introducer to dedicated reverse phone lookup engines. This is because NumLooker does not maintain a database of public information (including phone numbers) itself, it redirects you to a professional website after you hit SEARCH NOW.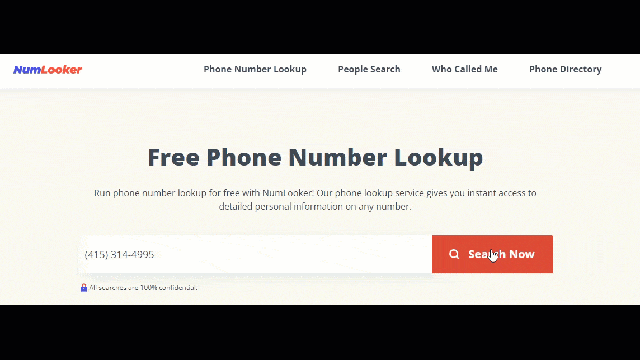 While it's true that NumLooker is 100% free, the websites that actually provide phone number information requires subscription to view results. It's worth noting that NumLooker may direct you to different websites each time you perform a search, so there's a potential risk for charging you more than once.
In this case, we strongly recommend you to visit these dedicated reverse phone number lookup engines directly. They extensively utilize major public and private sources to gather comprehensive information related to names, addresses, and other details associated with phone numbers.
What is reverse phone lookup?
A phone number lookup is an automated way of finding all details associated with a phone number. It allows you to enter an unknown phone number and uncover details about who it belongs to. Moreover, it gives you insight into who's calling and why so you can make better decisions about which calls to return and which ones to avoid. They give you more control and security over the phone calls you receive each and every day.
Discover detailed owner information with dedicated reverse phone lookup tools
1. BeenVerified


As an industry standard for reverse phone lookups, BeenVerified allows you to look up almost any phone number and search for its linked personal information (e.g. name, other possible numbers, social media profiles and so on). It works by crawling the web to gather all information that's publicly available on the subject of your search and aggregating it into one simple, easy-to-understand report.
Moreover, BeenVerified can detect neighbor spoofing and nuisance caller when available. It also keeps track of the status of a report and gives instant notifications whenever a detail about the subject is changed.
Neighbor spoofing is a robocall strategy that falsifies a caller ID similar to your own and calls you so that you are more likely to pick up when you think it's a local number. Nuisance calls refer to unwanted annoying telephone calls, such as one originating from a telemarketer or robocaller. BeenVerified can often detect these actions and help you decide whether or not to call back.
Here's how to look up a phone number with BeenVerified:
Enter a phone number and then click SEARCH.
It may take a few seconds for BeenVerified to scan its database. It will then return a detailed report disclosing personal information linked with the number when available.
2. Spokeo

Spokeo is another web-based phone number lookup site that sifts through over a million phone directories and white pages to provide the details you need. Its comprehensive report may include the person's name, address, email, social media profiles and more.
Follow these steps to get information linked to a phone number:
Select PHONE, enter a burner phone number and then click Search.
You'll see a complete report including the identity, contacts and address of that person in just a second.
3. PeopleLooker

Another top-tier reverse phone lookup tool designed in a search engine fashion is PeopleLooker. It is linked to public records databases nationwide to help you find details associated with unknown phone numbers. You may find the caller's name, acquaintances, residential addresses, social profiles, emails, and more.
Follow the steps below to search for a phone number:
Enter the phone number and click SEARCH.
Wait a few seconds for PeopleLooker to search its database. Once it locates a match, a detailed report containing personal information of the phone number owner will be available to review.
Discovering the World of Reverse Phone Lookup
Reverse phone lookup services have an intriguing history, initially developed to aid law enforcement and emergency responders in identifying callers quickly during critical situations. These services compile information from an array of sources, including public directories and social media platforms, to provide details about a specific phone number. Caller ID spoofing detection is one of the standout features, enabling the identification of potentially deceptive practices by scammers. Despite their global availability and extensive databases, concerns regarding user privacy persist due to the usage of personal data. While these services are popular for identifying unknown callers, they also serve various purposes, such as confirming business legitimacy and recognizing potential scam calls. However, it's essential to note that these services might have limitations, especially in retrieving accurate or comprehensive details for mobile or unlisted numbers.
Methodology
At SuperEasy, our evaluation of reverse phone lookup services involves a meticulous process. We conduct extensive research on multiple platforms to scrutinize the accuracy and comprehensiveness of information provided by these services, and assess their user-friendliness and subscription models. We independently test and evaluate each service's functionality, considering factors such as database depth, report quality, and ease of use. While our assessments aim to offer impartial guidance, individual experiences may vary based on users' specific preferences and requirements.
It's important to note that the primary use of people search products is to provide users with convenience, saving them the trouble and time of manually searching for various information. When evaluating these products, we emphasize their ease of use, swiftness, and user-friendly website interfaces. However, these people search products themselves cannot guarantee the completeness, accuracy, or up-to-dateness of information. This can occur due to various reasons, such as omissions or intentional errors in data input by individuals seeking to conceal their information. Nevertheless, most leading people search services can help you find the most matching and up-to-date information from publicly available data across the web.
Reverse Phone Lookup FAQ
That's the end of this post. Hope you'll find these methods helpful in finding out who owns a phone number. If you have any questions or suggestions, please don't hesitate to leave us a comment below, thanks!
The methods in this article provide you with easy access to public record information, but without a guarantee for accuracy and may include links to websites not listed as a Consumer Reporting Agency (CRA). Information acquired from these bodies is illegal to be used for employment, housing, credit, and other purposes alike, according to laws such as the Fair Credit Reporting Act (FCRA). If you're not sure whether your use of our methods is appropriate, click here for details.