[NEW] Tapping Mania Codes – February 2023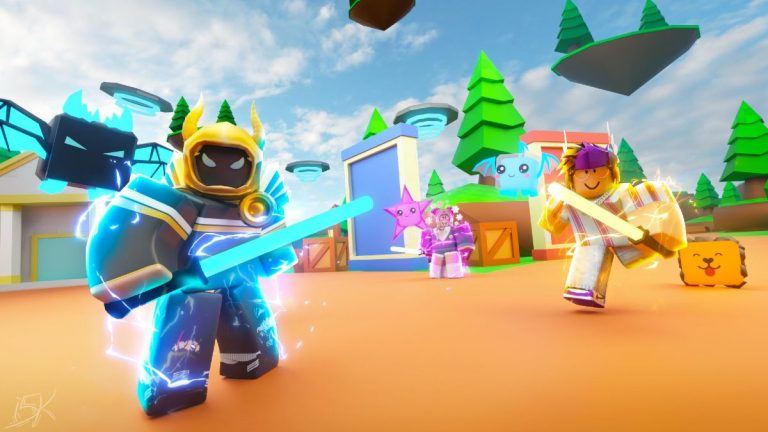 Tapping Mania is a fun Roblox game that is quite easy to play. What you need to do is tapping to unlock as many rebirths and in-game currencies as possible and then going for special upgrades. With Tapping Mania codes, you'll be rewarded with various kinds of stuff like Pets and Taps and gain more enjoyable gameplay!
Latest Tapping Mania codes
To save your time, we've compiled a full list of valid Tapping Mania codes for free taps and exclusive pets. Act fast as they can expire anytime.
Please note that the codes are case sensitive, so be careful to enter the code correctly.
RUSSO (OP Pet)
LIKE (OP Pet)
VALENTINES (OP Pet)
2021 (2021 Pet)
Russo (Russo Pet)
Gems (Free Gems)
TOFUU (Tofuu Pet)
IMPOSTOR (Red Impostor Pet)
SP00KY (Pumpkin Pet)
The following codes can be redeemed for free taps:
Taps
200KMEMBERS
666KMEMBERS
20MVISITS
5MVISITS
4MVISITS
3MVISITS
2MVISITS
100KMEMBERS
If you find any codes in the list are expired, please let us know in the comment. We'll keep you updated with new codes when they're available, so be sure to bookmark this post and check back often.
Expired codes
Free codes come and go quickly. The codes below are no longer working, and you can simply skip them over.
How to redeem your codes
It takes a few steps to redeem your codes and claim the rewards. Copy them from above and follow the instruction here:
Open the game and click Menu at the low.

Click the Twitter icon.

Paste the code in the text field and click Redeem.

Want more codes for Tapping Mania asap? You can stay tuned to DobDevv on Twitter or join its official Discord, where the game developer will release codes randomly.
Want codes for your favorite Roblox titles? Here are tons of Roblox in-game codes for you!
That's everything about Tapping Mania codes. Hopefully you'll find it useful. If you have further questions or suggestions, please feel free to leave a comment below.